How Do I Select An Appropriate Home Theater Projector?
By XGIMI Tech - 2022-01
A home theater projector is a good choice for movie buffs. However, selecting the right one can be difficult; this guide will assist you in making the best choices possible based on various criteria and characteristics.
There are several advantages to using a home theater projection system, both financially and in terms of health. It shields the eyes from diffuse light reflections. When the eye is directly exposed to light rays, photophobia develops, leading to major medical problems. It also costs a lot less than a TV with a similar screen size. Due to its larger screen, it provides a more immersive viewing experience than watching television.
A home theater projector can be utilized by a wide range of individuals, although it is primarily for a certain group of people. These groups are listed as follows:
• Viewers who want a large screen for viewing but don't have a lot of money,
• Viewers who want to adjust their screen all the time,
• Viewers who want to watch movies at home and move their home theater from room to room.
• Viewers who are concerned about their own and their children's eye health can all benefit from a projector.
What's The difference Between A TV And A Home Theater Projection System?
A TV differs from a home theater projection in the following ways:
Size: A TV is smaller in size than a home projector. Television has an average size of 45 inches while the most popular screen size of a projector falls between 100 to 120 inches. A projector has a larger screen that can be adjusted, whereas a television cannot.
Weight: A TV weighs an average of 10 to 50 kg, whereas a projector weighs less, at 1-2kg, making it easier to handle.
Eye protection: A projector shields the viewer's eyes from direct light, whereas a television directly exposes viewers to direct light access.
For example, when a user wants to adjust or move a TV or projector to his or her preferred viewing position.
The television is large and cumbersome to move around.
The projector is adjustable and moveable. Therefore, the projector is preferable because it is more convenient.
Another example that explains the Fourth point above:
When a person wants to unwind after a long day at work by watching a movie. After a few hours of watching, the eye becomes fatigued from direct light exposure.
When watching a movie with a projector, the user is exposed to light after it has been refracted by the projector, avoiding eye strain caused by direct light exposure.
Before choosing a home theater projector, what needs to be considered?
Before purchasing a home theater projector, keep the following factors in mind.
Projector placement: Before purchasing a projector, you should think about how it will be used. Some projectors can be installed on the ceiling, while others can be placed on a shelf or a table. Choose whatever appeals to your tastes and desires.
The size of a projector's screen should be examined with the size of your wall. If you have a huge wall, you may need to choose a projector that will fit exactly in the space. When a small projector is used on a huge wall, the result may be unappealing.
Also, consider your seating arrangement; if your chairs are distant from the wall, purchase a projector that can be installed on the table to make things easier. Users' viewing patterns should also be considered; some users prefer screens close to them, while others prefer screens farther away. Calculating the throw ratio is important since it will aid in selecting the appropriate screen size.
Projector brightness: the amount of brightness you require is determined by the projector's position. If your projector is in a room with adequate ventilation and lighting, it will be brighter than if it is in a room with insufficient ventilation.
Also, a dark room may not work well with a bright projector, as too much light in a dark room can cause eye pain. Ensure you pick a projector that matches the light level in your space. A bright projector is required in a bright space, while a dark room or environment needs a lower brightness projector.
What Are the Most Important Features To Look For In A Home Theater Projector?
There are various properties that a projector must have before it can be considered suitable. The following are a handful of these characteristics.
1. Lumens: (ANSI) A long-throw home projector with around 800 ANSI lumens is appropriate for low-light environments. For medium-light environment, a long-throw home projector should have an optimum lumen of around 2000 ANSI, whereas a short-throw home projector should have an ideal lumen of 2000+, for high-light environment.
2. Image quality: The image quality produced by the projector is also a standout feature. The image resolution should be of high quality. It's not good enough to have a projector that shows images in reduced sizes, faded colors, weak contrast, and shadow. To improve image quality, a decent projector should have a high resolution of about 3200 to 5000 pixels.
3. Weight: If a viewer prefers to watch movies in his or her own home, a lighter projector should be chosen. To make it easier for the projector to move around. Mini projectors weigh 1.5 to 4.5 lbs. while portable ones weigh 1 to 2 lbs. you can opt for the one that suits you best.
4. Sound Quality: A good projector should be capable of producing high-quality audio. Without good sound, even the most engaging film cannot provide an immersive experience.
5. Projector system: A good projector system is essential for a home theater projector. One of their varieties is the flat-screen monitor, and another is the Android TV. At least three transparent liquid crystal display LCDs are required for a quality product.
Horizon Pro provides outstanding, top-of-the-line features. Horizon Pro is a high-quality projector tested and proven to be reliable. It's the most adaptable and straightforward to use as a 4K home projector. The Horizon Pro is suggested for the following reasons:
1. Awards: The Horizon Pro has won several honors and awards including; The best buy projector prize from EISA. Because of its outstanding attributes, it also won the highly recommended honor ftom TechPowerUp. The highly recommended award was given by Projector Reviews. All the above awards indicate that Horizon Pro is top-notch and gives the best experience.
2. Luminosity: Horizon Pro products are typically very bright. The series has a high brightness rating of around 1500 , which offers an immersive experience and also the privilege to watch stellar resolution.
3. Throw ratio: It has a moderate throw ratio. It features a 1:2:1 throw ratio rate. As a result, it can project larger image sizes from a greater distance.
4. Resolution: Horizon Pro boasts a real 4Kresolution, resulting in high-quality images.
5. Android TV™ System: It has a robust app store with over 5000 options such as Disney+, HULU, HBO+, SHARP, AIRTV and others. With this system, you have easy access to your favorite contents by logging into our google account.
6. HDR10 and MEMC: Having these allows it to produce excellent images with more realistic colors that are clearer, smoother, and purer. The advanced function of the XGMI projector MEMC will always be recommended because it helps fast-paced content like movies and videos stay sharp and clear.
7. ISA technology: Auto focus, auto keystone correction, obstacle avoidance, and an intelligent screen alignment guide make it simple to set up the projector.
8. X-VUE 2.0: This feature is what makes a good image engine. It produces photos with sharper, smoother, purer, and more lifelike colors.
Finally, the horizon Pro has a quiet fan and excellent heat dissipation that allows full concentration and comfort while watching.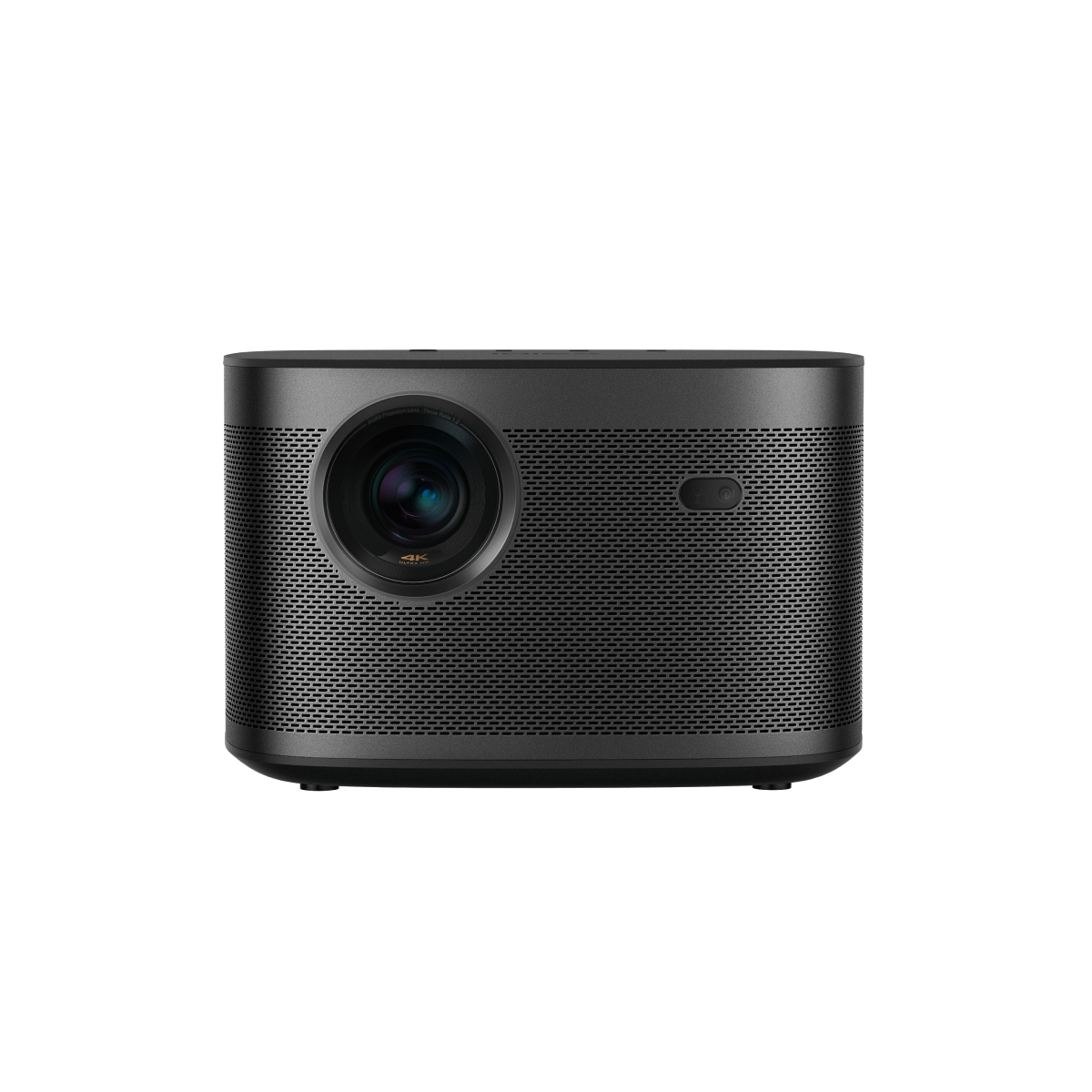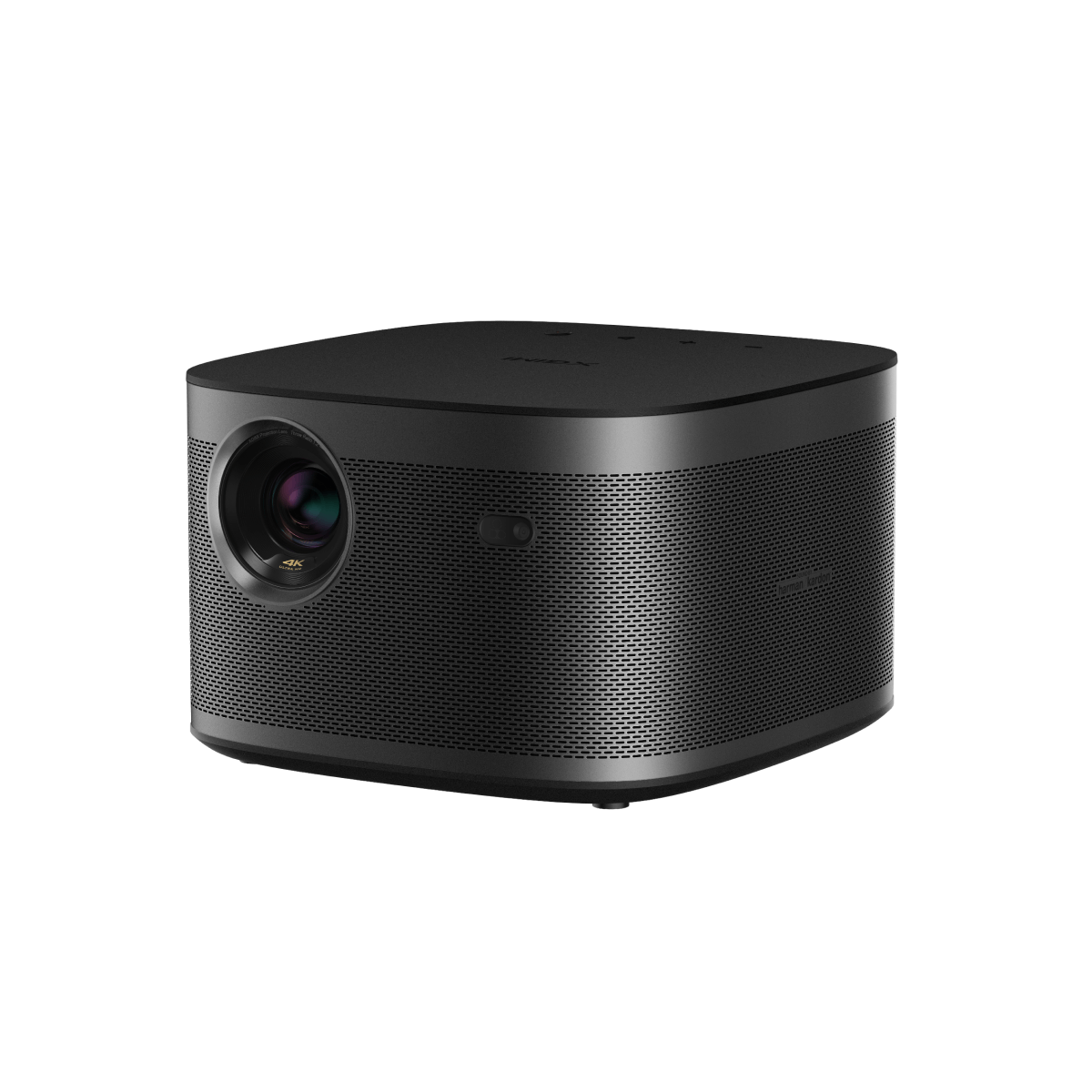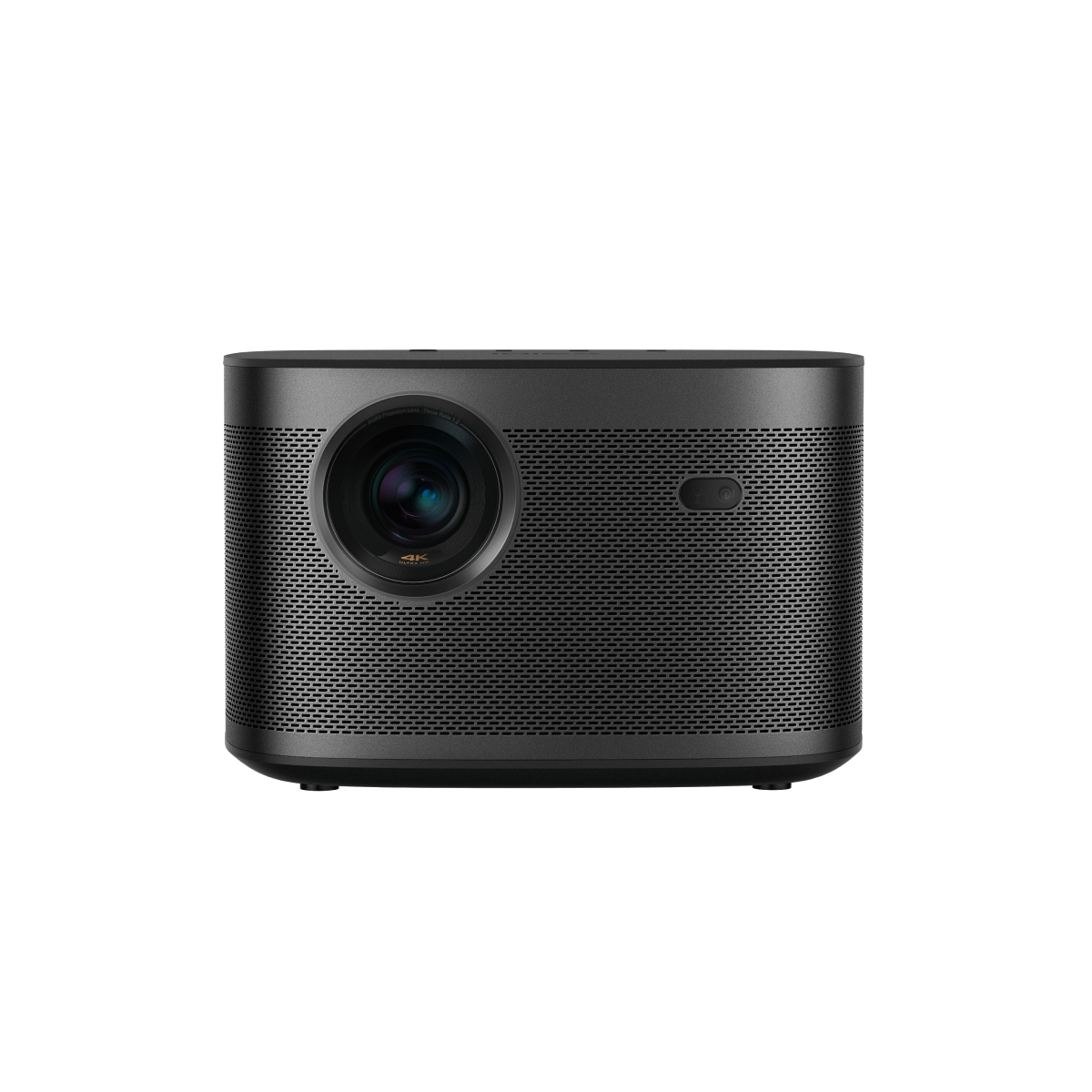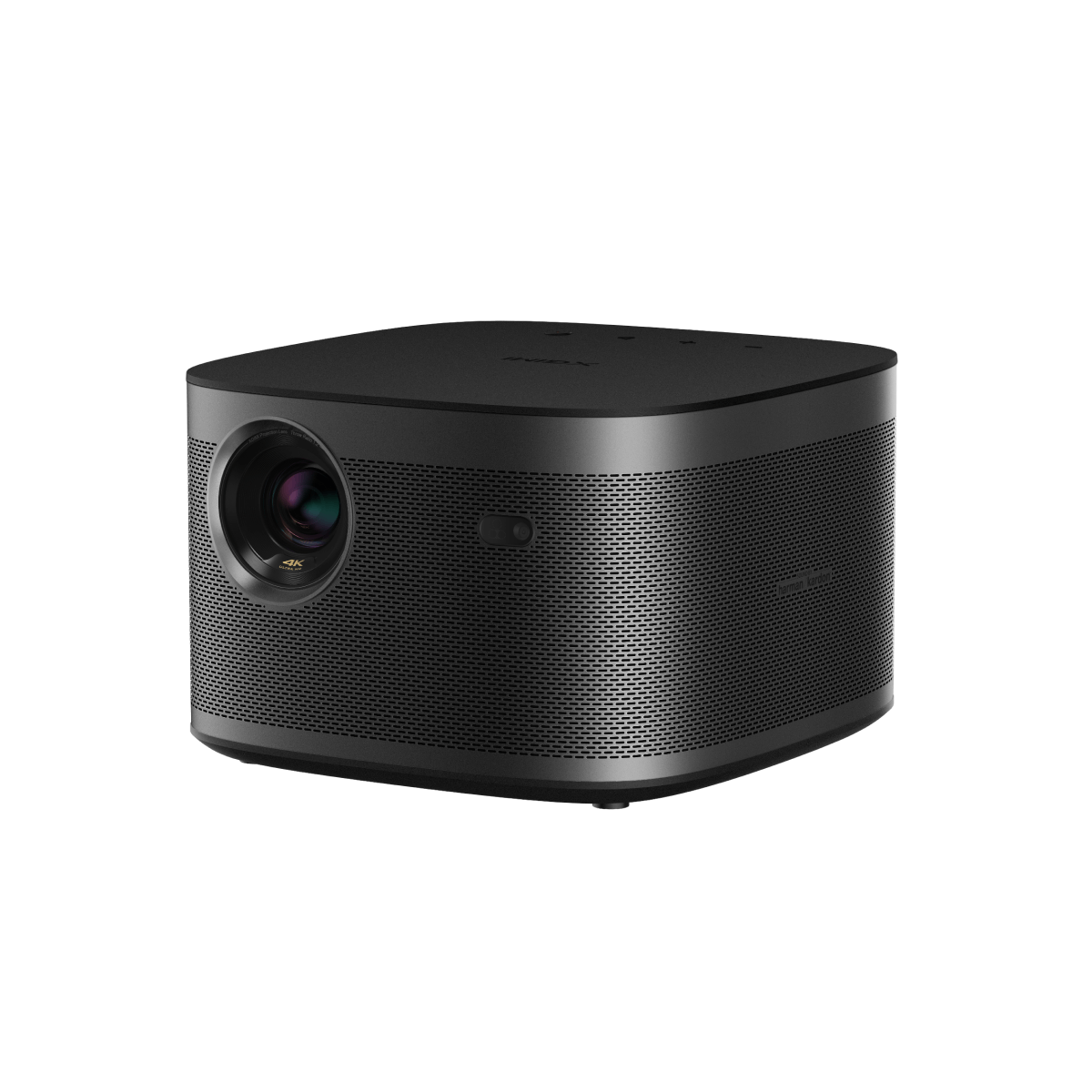 The following attributes distinguish this product:
1. Brightness: With a brightness of 1800 ISO lumens, it is extremely bright. The brightness is of exceptional grade and it gives an immersive experience and the privilege to watch any time of the day with stellar resolution.
2. Throw ratio: It has a 0:233:1 ultra short-throw ratio, which means it can view images from a distance of 11.7" from any wall for a 120" screen.
3. Resolution: It has a true 4K UHD resolution onscreen with 8.3M individual pixels, which provides clearer, and more vivid images.
4. Android TV™ system: It comes with a high-resolution projector system with over 5000 apps.
5. Sound Quality: The sound of the AURA product is excellent. It boasts four 15-watt Harman Kardon speakers, Dolby Digital Audio, DTS-HD, and DTS Studio sound, all of which contribute to a more immersive experience.
6. HDR10: With this feature, the projector can be used in both bright and dark environments. In these settings, it provides an excellent contrast ratio.
7. MEMC: It has the lowest latency and produces the fewest blurred images. Images are sharper, smoother, and purer suitable for action movies, sports and video games.
It has an 8-point Keystone correction guide. This helps set up the projector.
Finally, it has a quiet fan and excellent heat dissipation that allows concentration and comfort while watching. The 4K laser projector is one such example of a noiseless projector.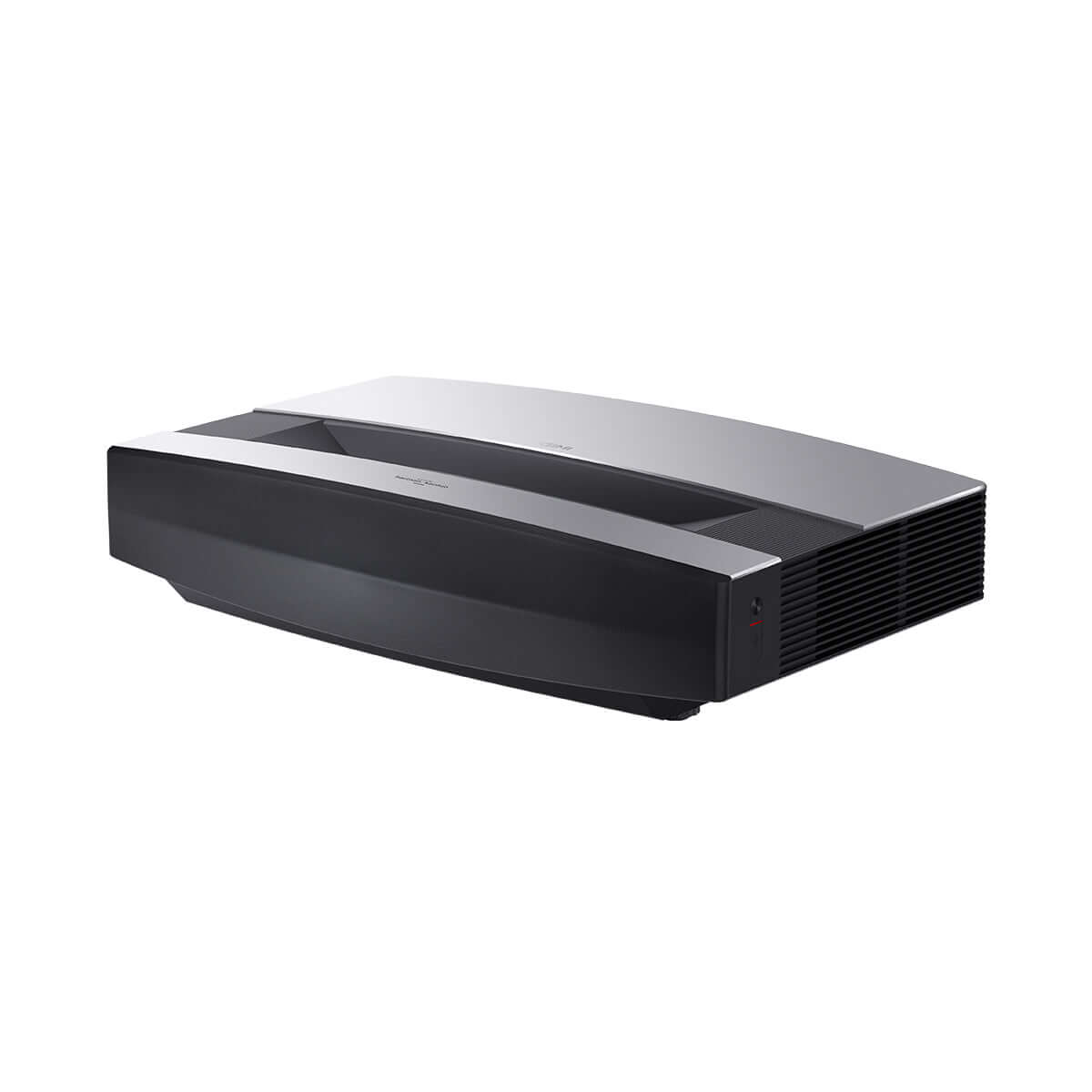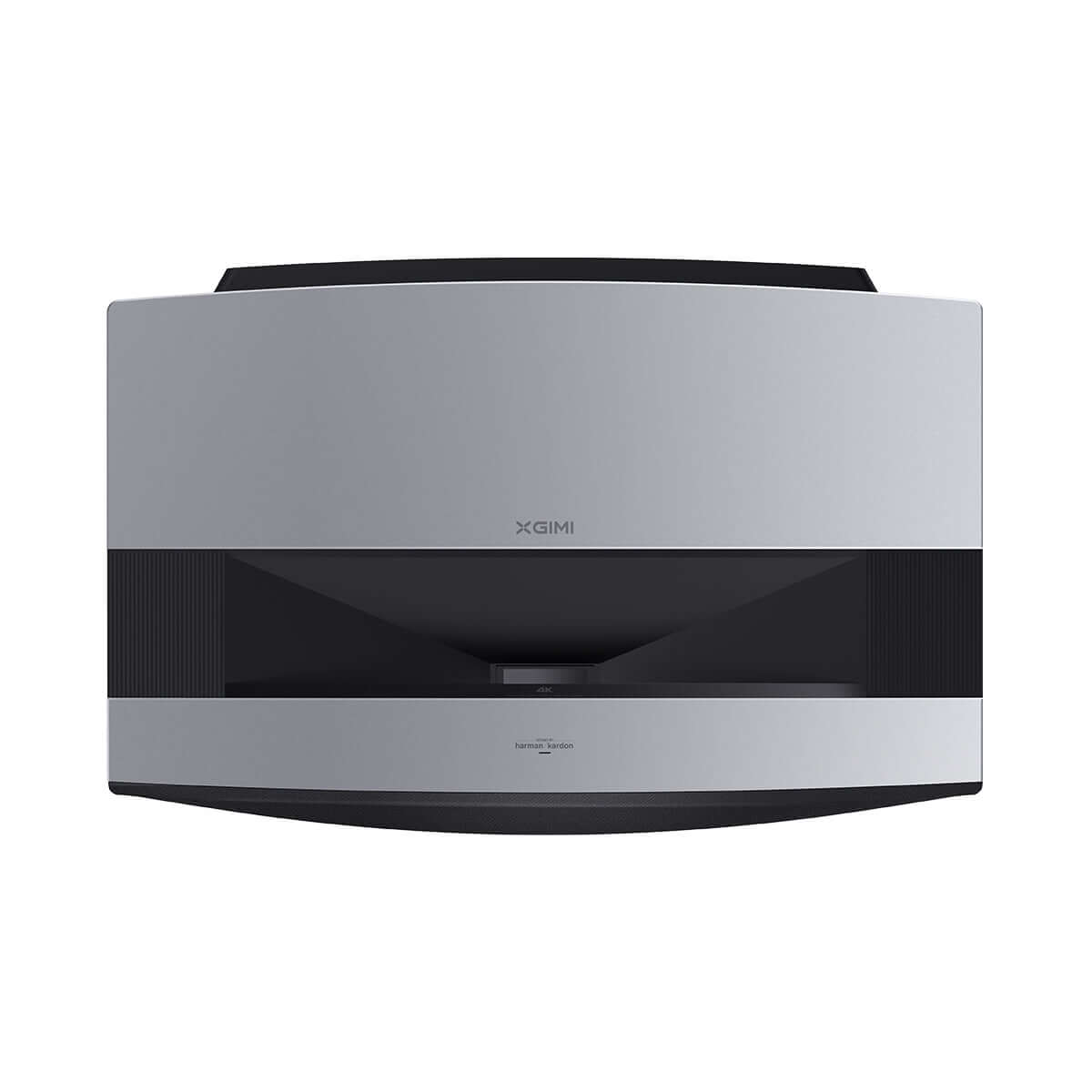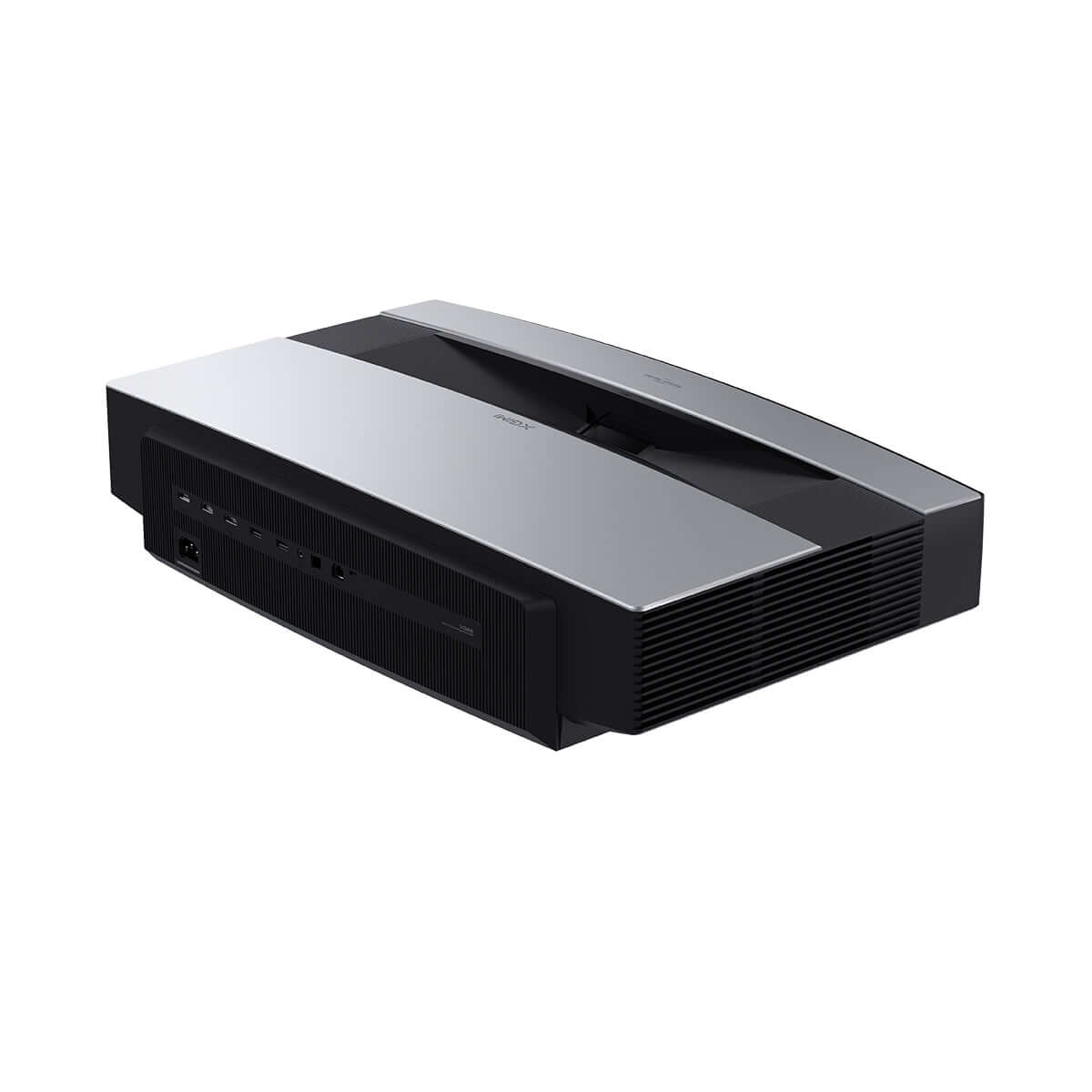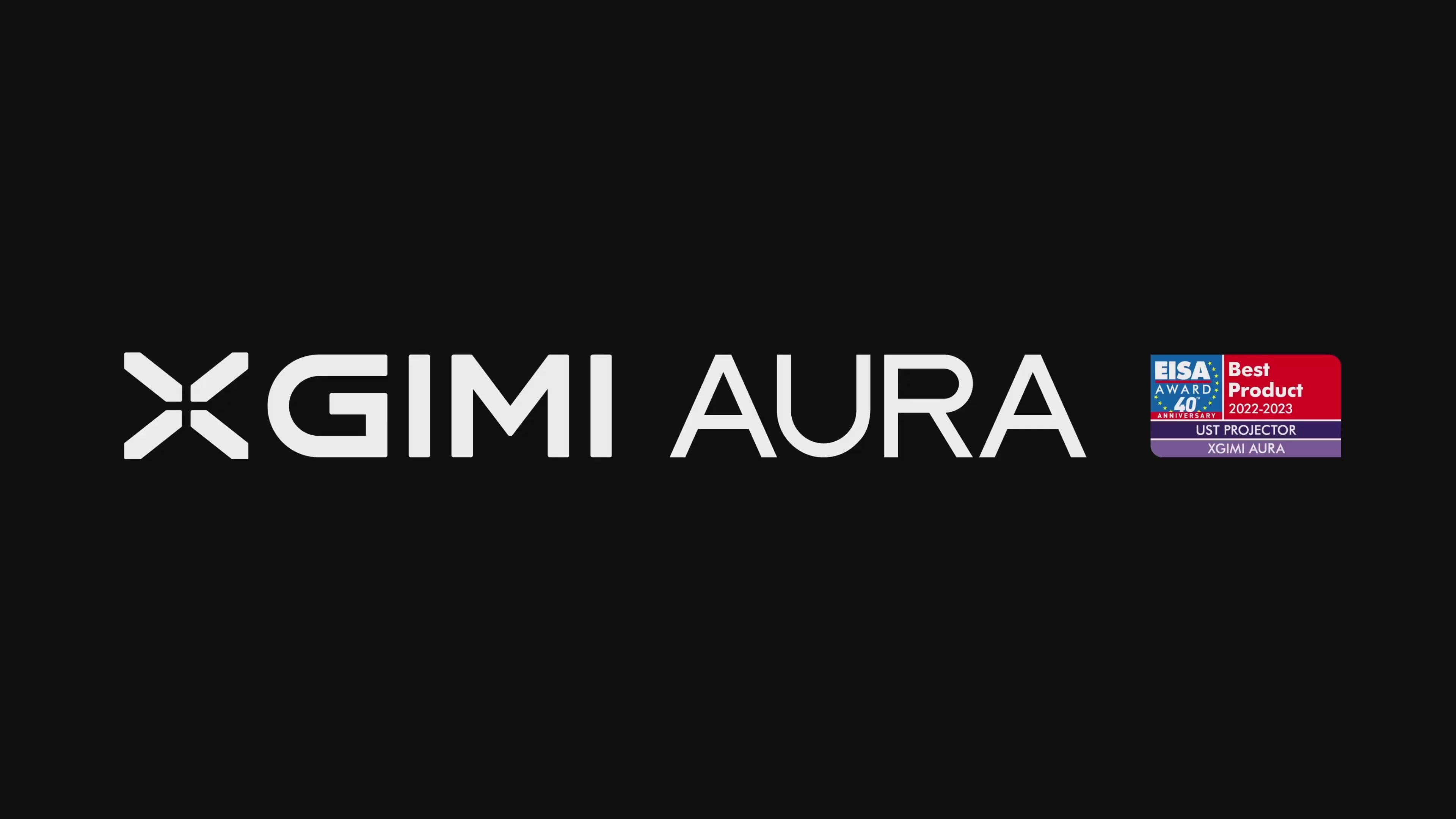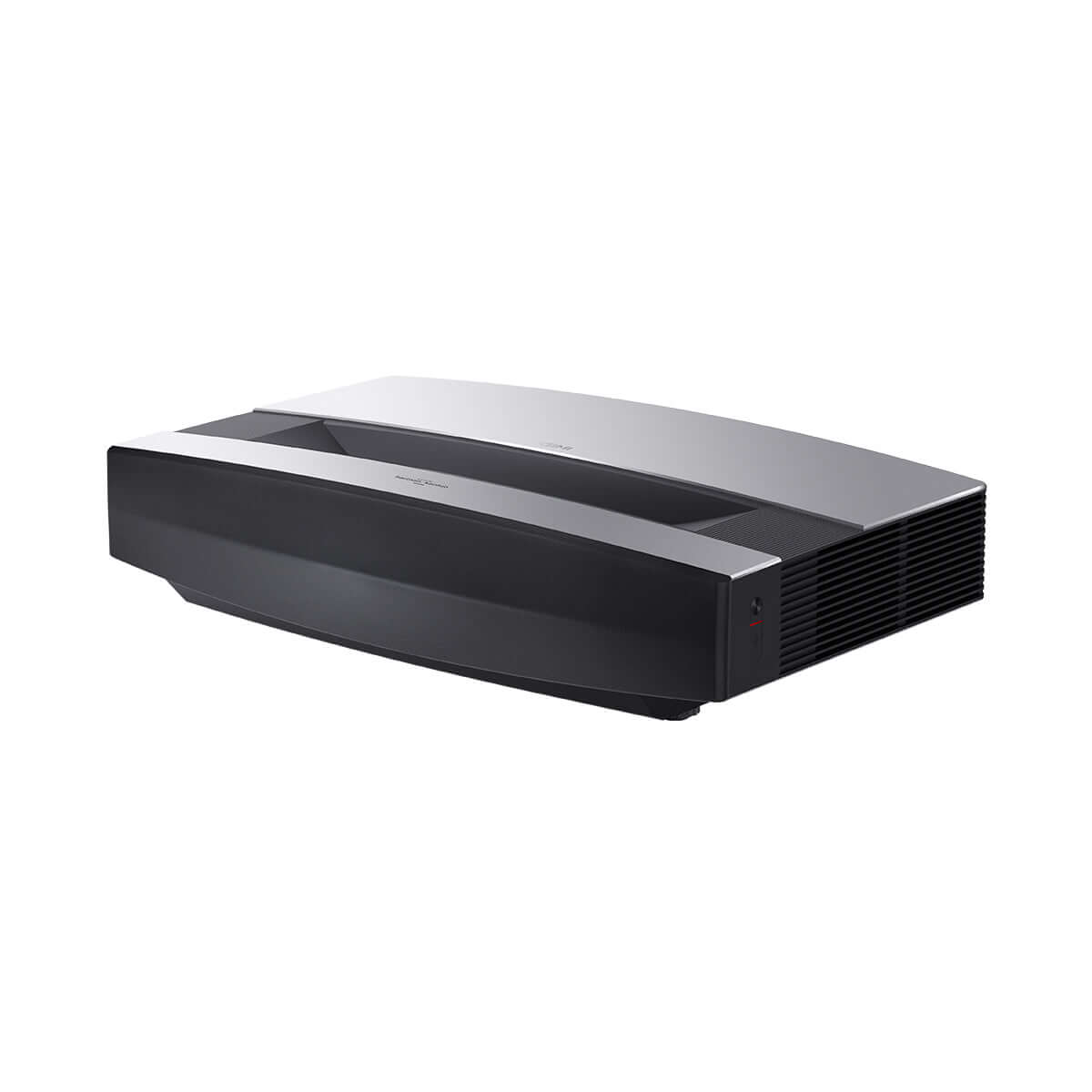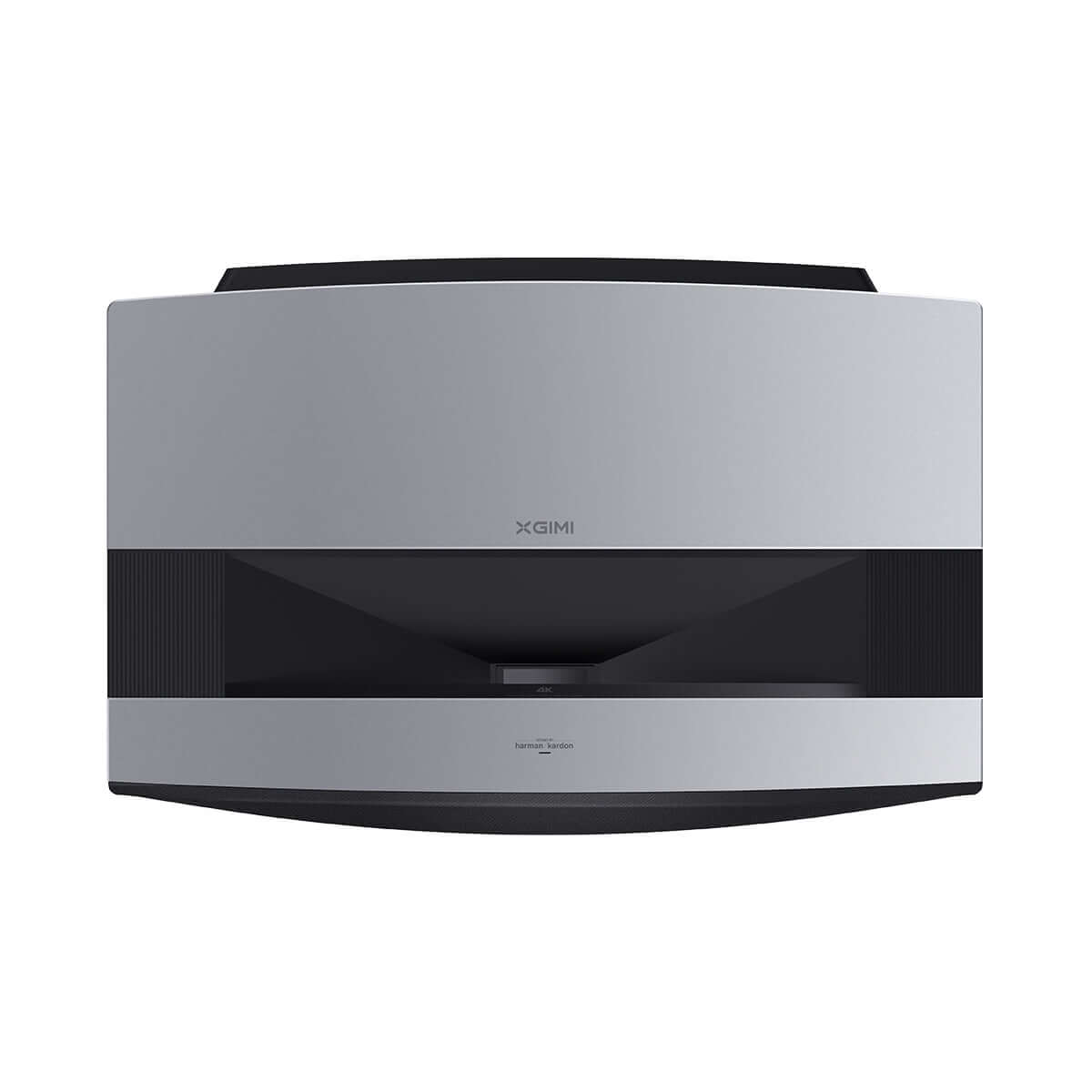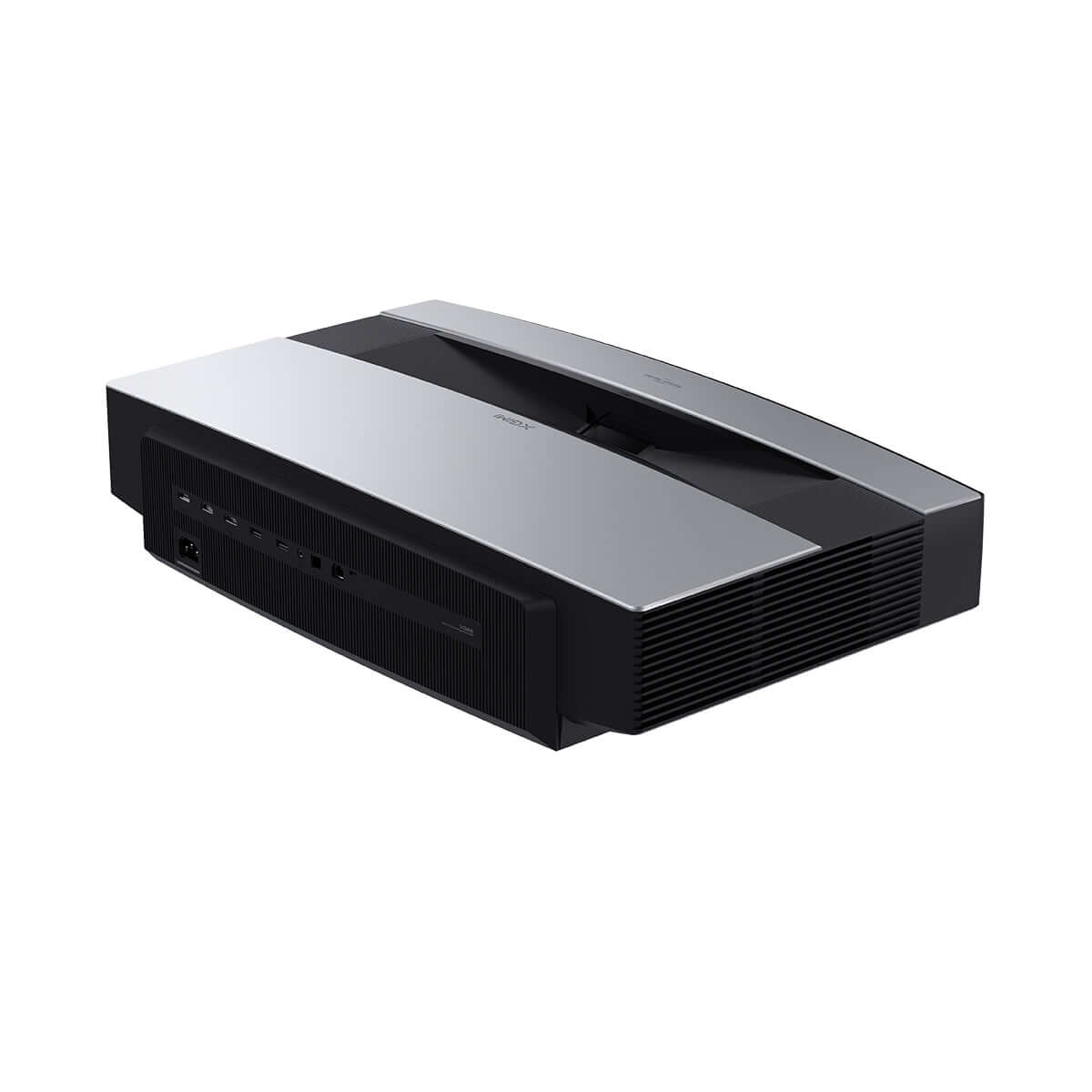 Conclusion
The features and criteria listed in this article combine to make a 4K home cinema projector or short throw projector for you and your family.
Consider acquiring a projector if you don't have enough money for TV screen. If you also want an adjustable screen size, protection for your children's eyes, and an immersive experience in the comfort of your own home, get the products recommended in this article. You won't be disappointed. If you're a viewer who enjoys watching movies in a comfortable environment and can transfer rooms at any time, please don't hesitate to acquire one today.
With a projector, you can be interested in how to set up a home theater.
Get $10 off Your Next Purchase
Join the XGIMI Community Today!