Blue Light And Its Impact On Eye Health
By XGIMI Tech - 2022-01
The Complex Nature Of Blue Light
Harking back to your school days, you can recall the teacher explaining to you about light being electromagnetic (EM) radiation visible to the naked eye. Electromagnetic (EM) radiation covers a vast spectrum of different types of radiation, including visible light. You can measure light by its wavelength in nanometers (nm). The visible light comprises a minuiscule range of wavelengths between 400nm and 700nm. At the low end is the violet color and at the high end is the red color. You can visualize this better when you see a rainbow, with the violet at the bottom and red at the top of the rainbow with the other colors between these two colors.
A characteristic of visible light is the transmission of energy in relation to its wavelength. Blue light with short waves transmits more energy than light with longer waves. Being at the low end of the visible light spectrum, blue light comprises very short, high-energy waves. Together with blue-turquoise light and blue-violet light, blue light occupies about one-third of the visible light spectrum. Blue light is visible in daily life through many sources. They include sunlight, artificial lighting systems and electronic devices such as computer monitors, mobile devices, projectors, and TVs
Benefits Of Blue Light
Contrary to popular belief, exposure to blue light benefits human beings in many ways:
Helps maintain overall health

Boosts alertness

Aids memory and cognitive functions, uplifts mood, and regulates biological rhythms such as the circadian rhythm, which governs the natural wake and sleep cycle in human beings

The sun's blue light is a major source of strength for the growth and development of the eyes and vision in children

Suppresses myopia progression

Useful in phototherapy treatment using blue light waves to psoriasis, rosacea, acne, and other skin conditions

Useful in treating Seasonal Affective Disorder (SAD), a condition caused by the absence of sunlight during winter months
Harmful Effects Of Blue Light
Although the Blue Light offers the above-mentioned benefits, too much constant exposure to it is harmful to humans. This is akin to the harmful effects on humans when exposed to UV radiation and X-rays.
Some deleterious effects of blue light on the eyes include:
Users of digital devices blink less, which contributes to dry eyes and eye strain

Continuous exposure to blue light for long periods of time primarily causes retinal cell damage, leading to diseases such as retinal degeneration and age-related macular degeneration.

Constant exposure to digital devices causes eye strain due to the easier scatter of blue light than other visible light

Contributes to sleep disorder: the blue light from the overuse of digital devices at night will upset the circadian rhythm deceiving your body to think it is still daylight, causing sleep disorders because of the suppression of melatonin (a hormone that makes you feel drowsy).

Affects children more than adults

Higher risk of cataract, eye cancer, and growth on the clear covering over the white part of the eye
How To Reduce The Harmful Effects Of Blue Light
Avoid using electronic devices two to three hours before bedtime.

Use blue-light filters for your smartphone, tablet, and computer screens.

Take a break at regular intervals to relax your eyes for a brief period and look away from any source of blue light. Try the most popular 20-20-20 strategy, where you halt your work in front of the device after 20 minutes, stare at an object 20 feet away for 20 seconds, and return to your work thereafter. Repeat this routine until you are done for the day.

Buy electronic devices that have brightness control.

Use anti-glare glasses during the day to reduce exposure to blue light and glare.

If you wear correction glasses, get your doctor to prescribe ones suitable for close viewing.

Check your eyes regularly and clean them periodically.

If you were to choose between TV vs. projector to watch a movie, choose a projector that offers you and your children better eye protection.
XGIMI's Safe Viewing Projectors
Watching something on a projected screen is similar to looking at the moon at night. The moon reflects the sunlight, and you can actually see the moon without any strain. Of course, you cannot stare directly at the sun without harming your eyes.

Similarly, when you watch the projected screen you are seeing watching images thrown by the projector. In fact, if you were to choose between TV vs. projector, watching a movie projected on a screen is less harmful because the projected screen is an indirect source of light whereas the light source from the TV is the source itself. Projectors offer better eye protection than TVs.

You maybe interested in: XGIMI Gave Its Projectors "Eyes" To Make Them Even Easier To Use
XGIMI AURA

- 4K Ultra Short Throw Laser Projector
Diffuse reflection-imaging:

eliminates blue light from reaching your eyes and harming them. This feature helps to avert a bright spot on the screen along the line of sight, an attribute known as hot spotting.

An integrated automatic light dimmer:

dims the laser when the advanced IR sensors recognize the existence of any obstacle that could harm the eyes. More so when someone gets too close, the light dims, helping to protect eyes of kids and pets.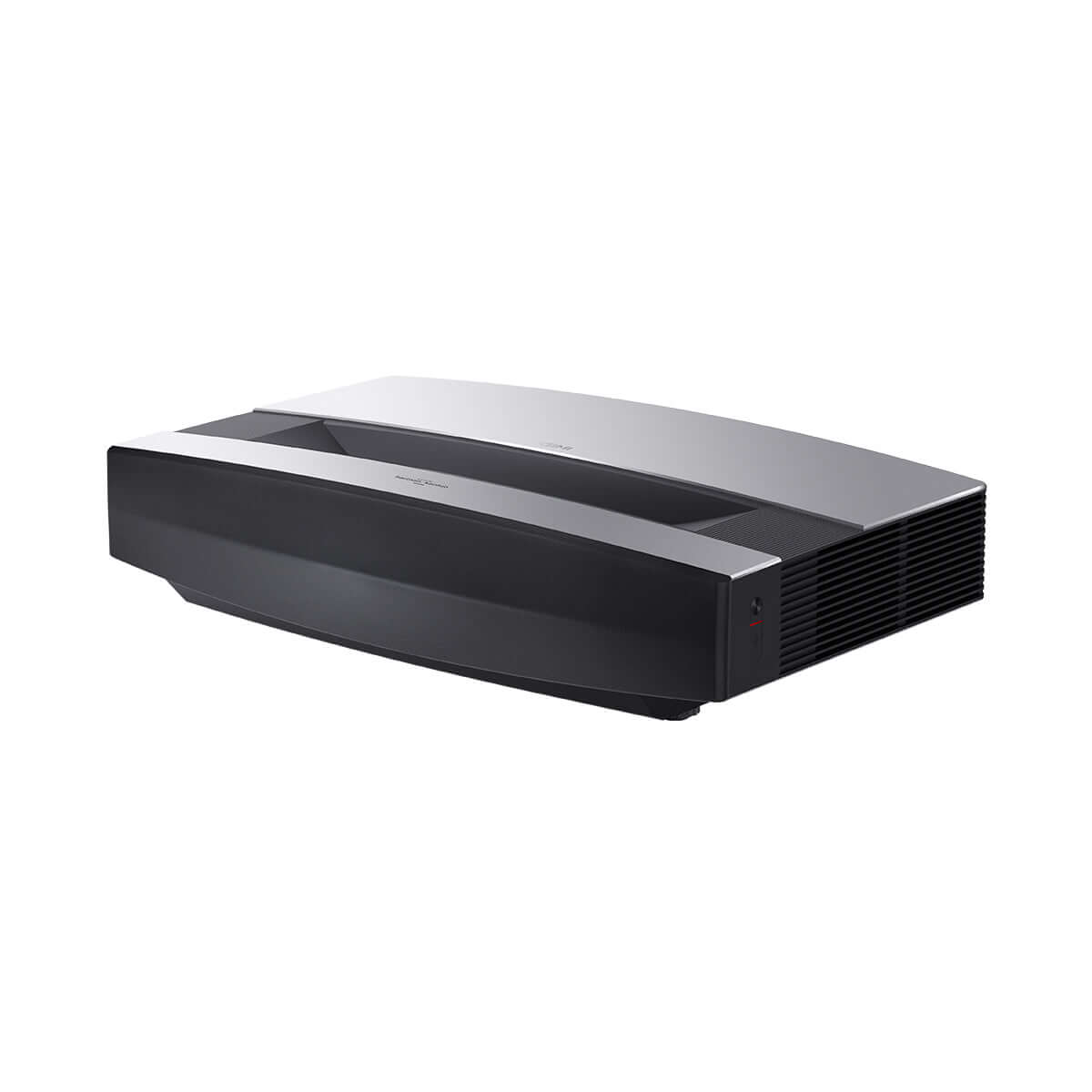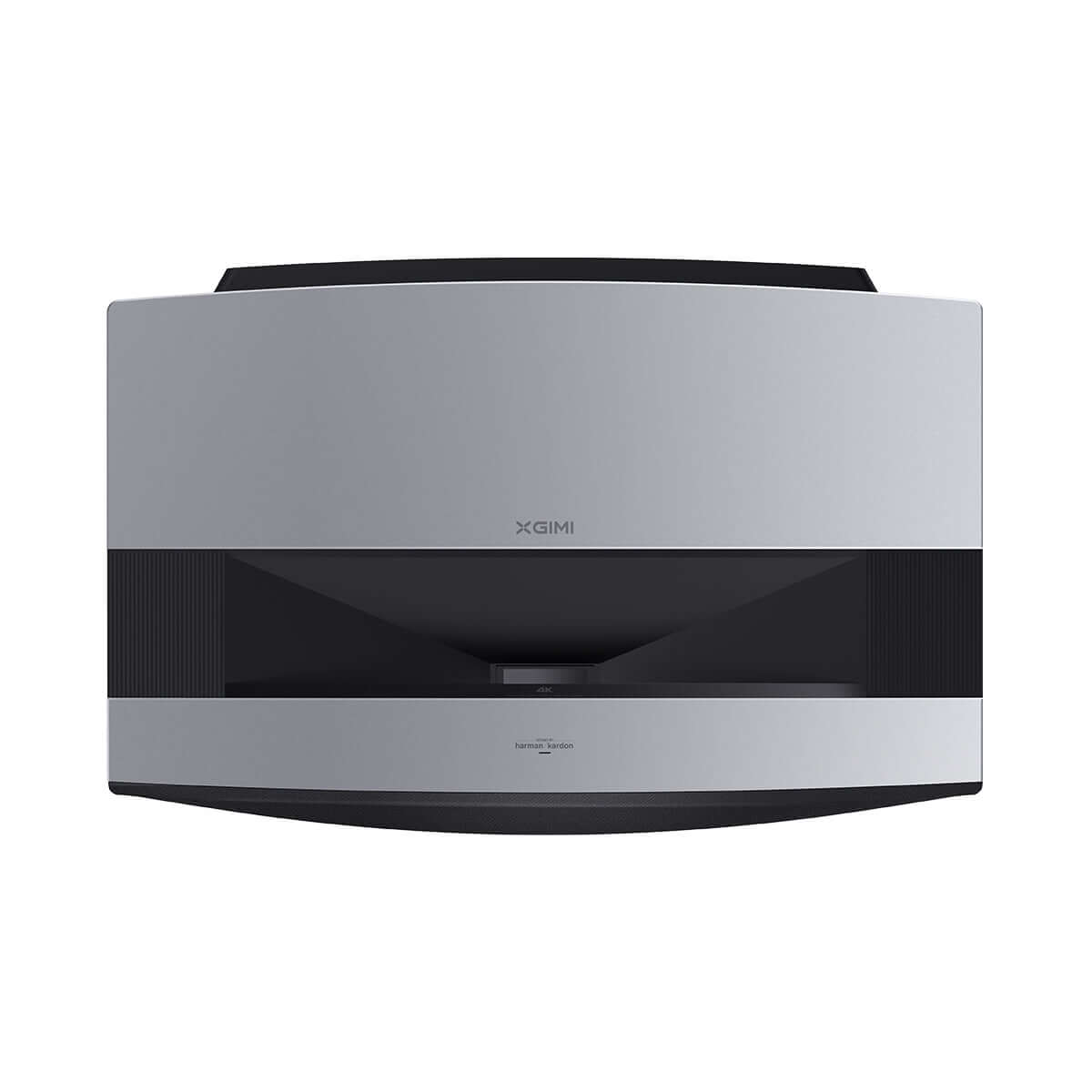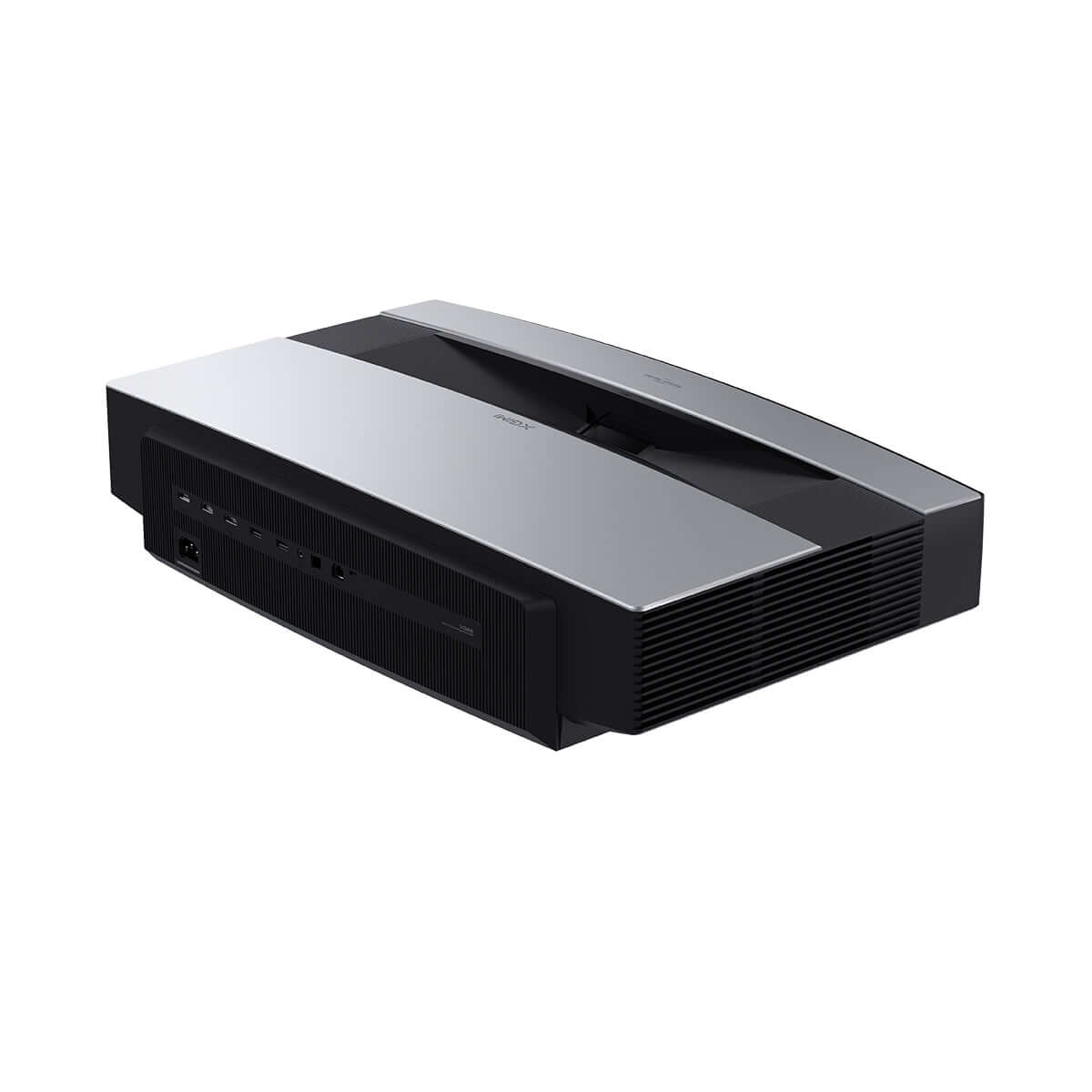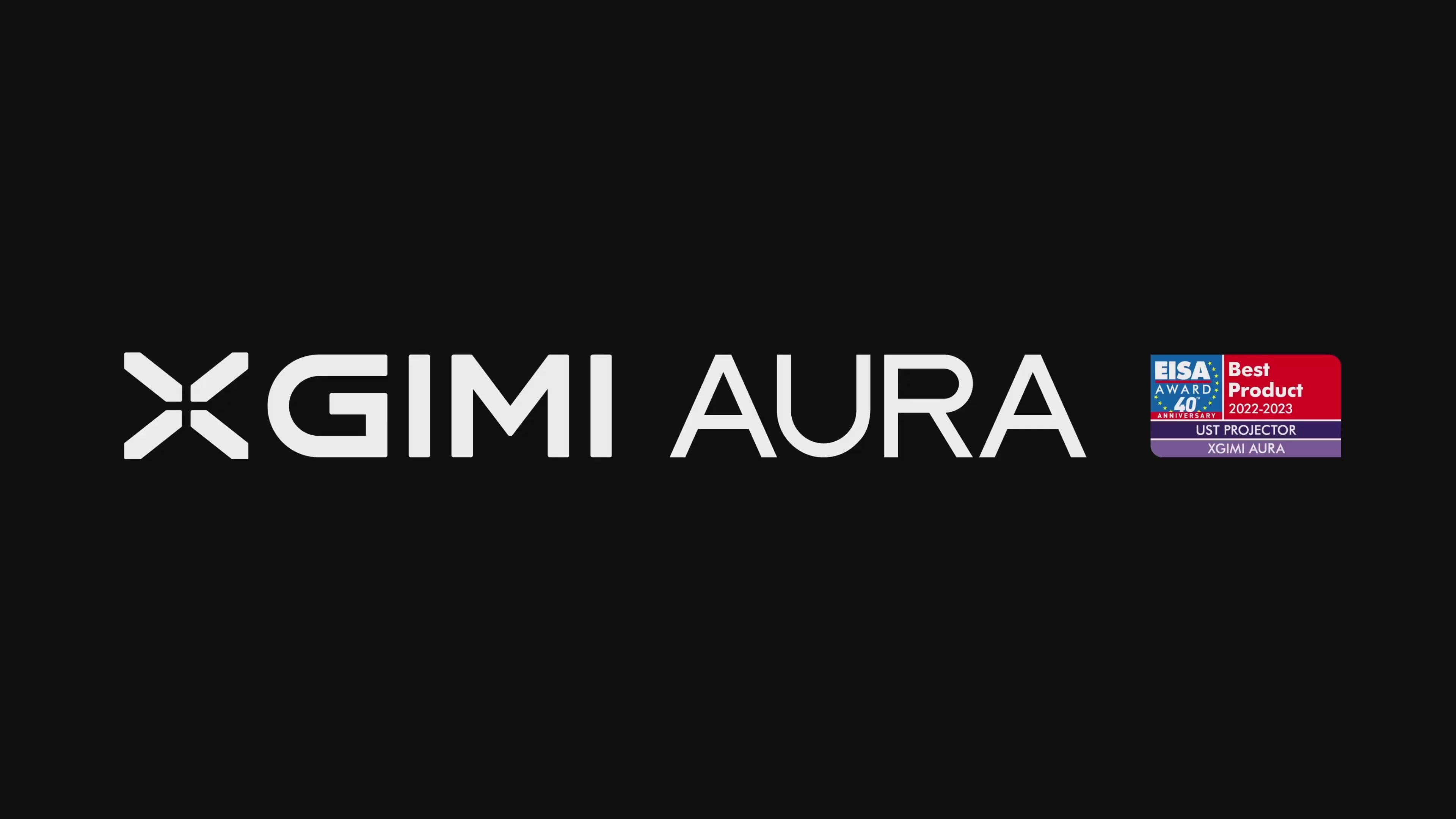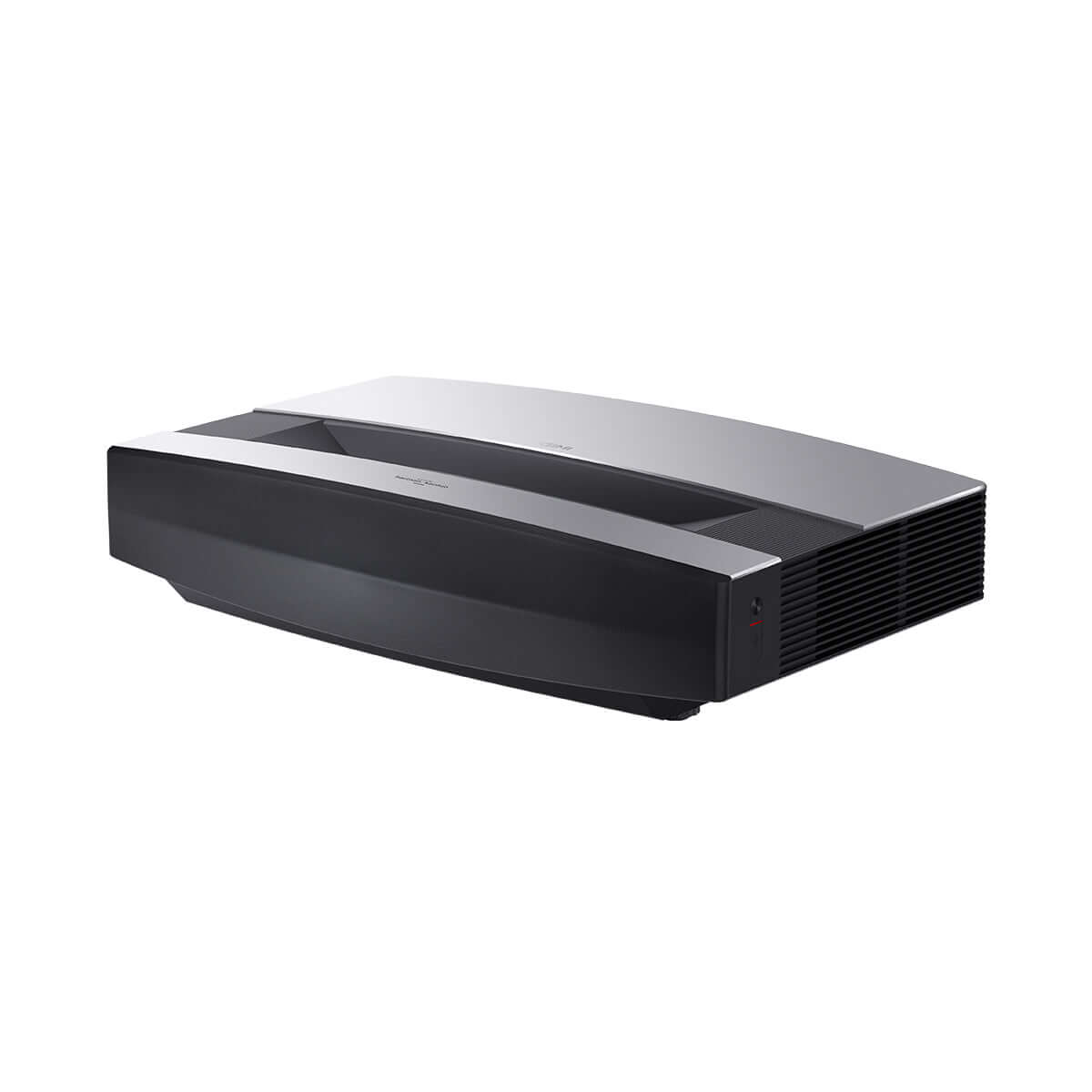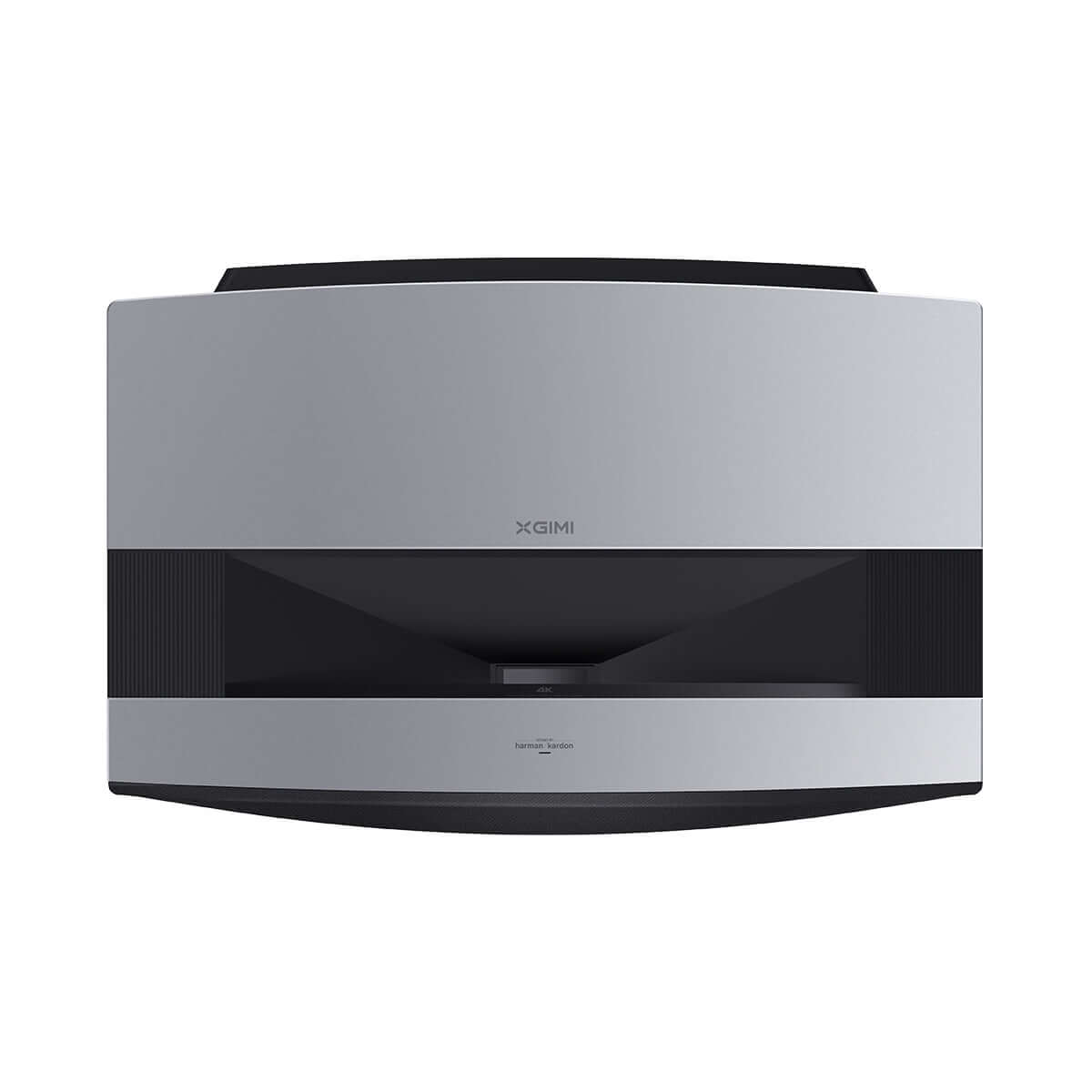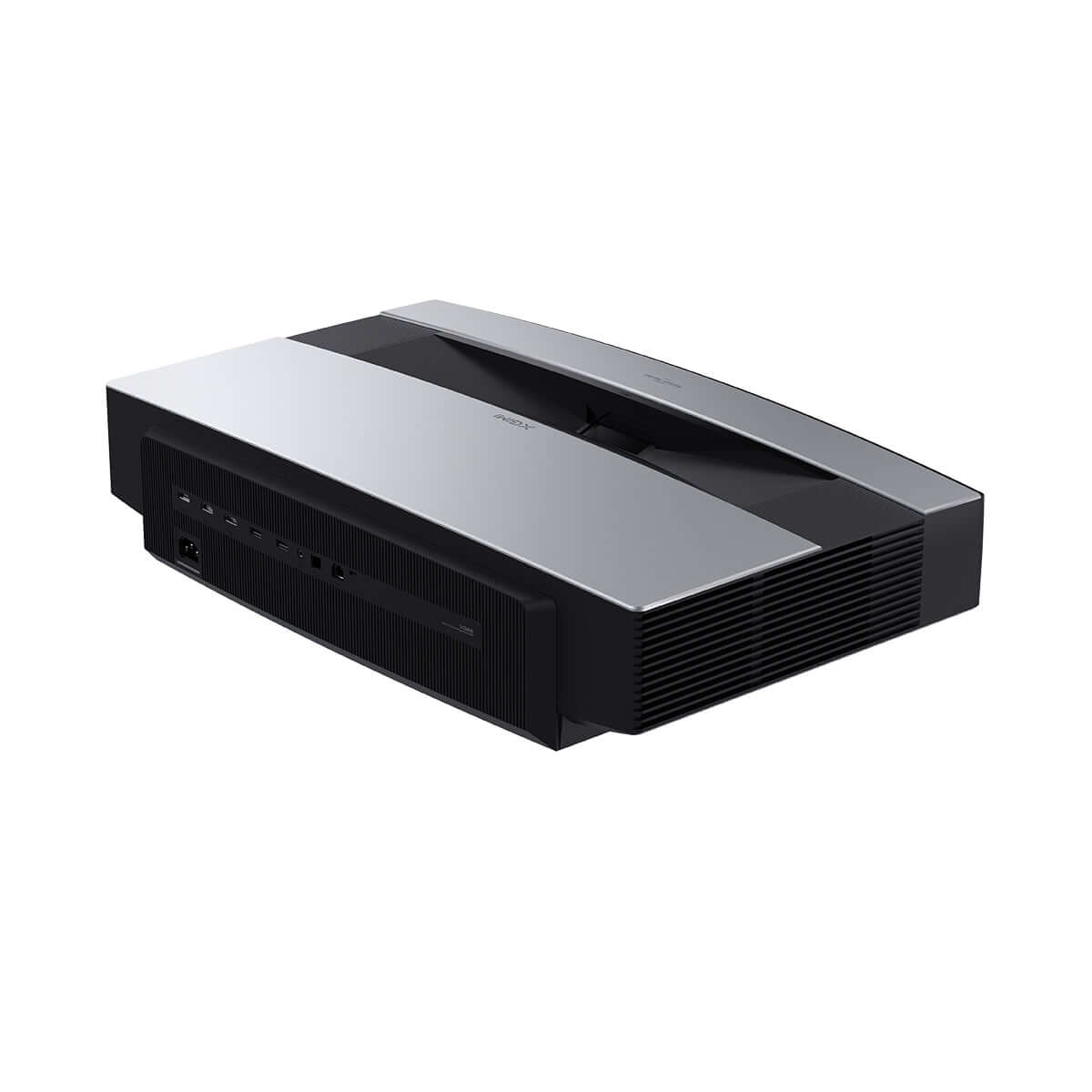 The XGIMI HORIZON Pro comes with two advanced features to keep viewers safe from the effects of blue light.
AI brightness feature:

an integrated optical sensor that detects objects and ambient light variations.The AI technology understands the changes and makes adjustments to ensure integrity of brightness and color.

the TÜV Rheinland low blue light certification:

This certification means that there is blue light reduction in the display, no image flicker, and the image's visual quality is high. The two main advantages to the viewer are eye protection and the constancy of the display quality, even when changing body position.
These two projectors for eye health help you to minimize the effect of the blue light.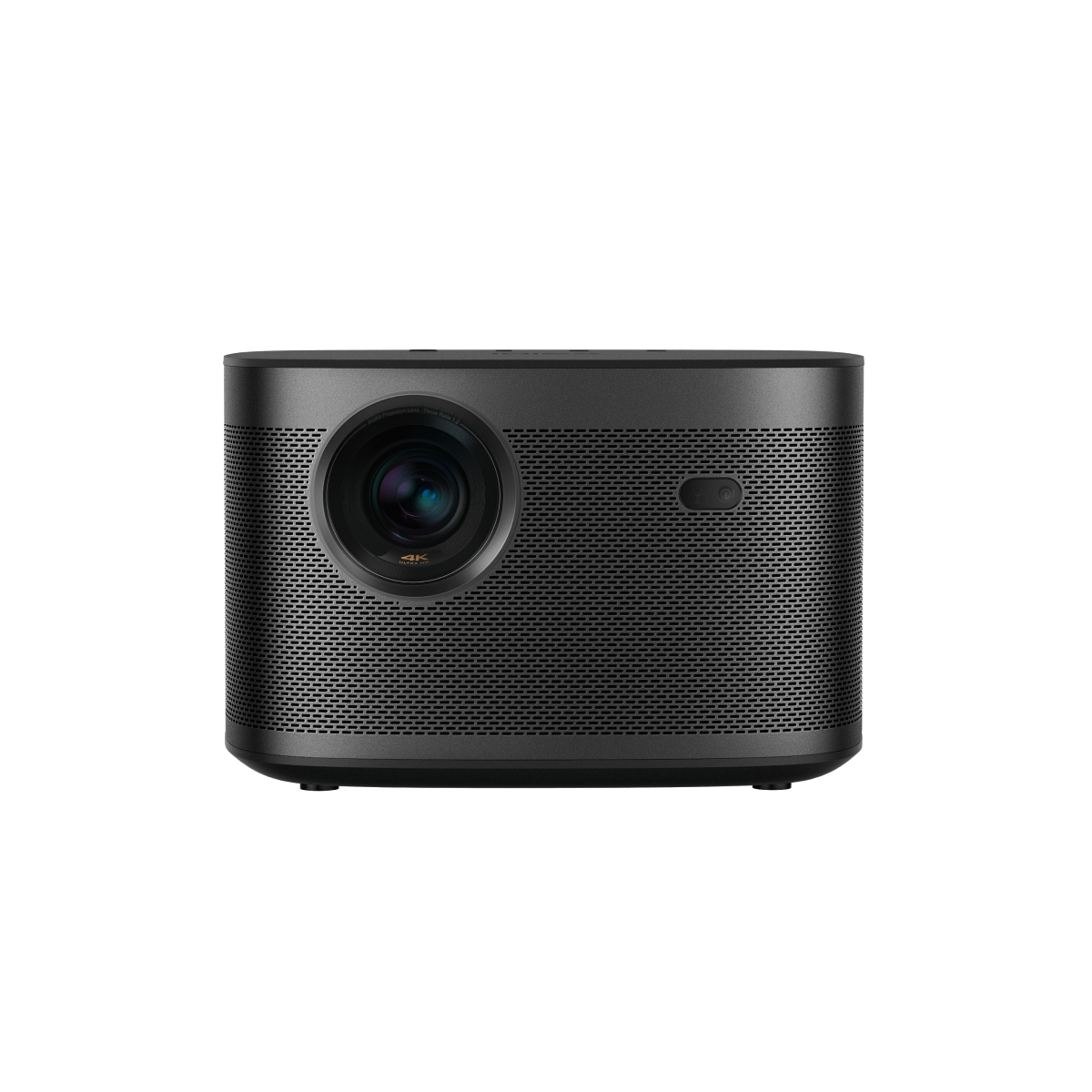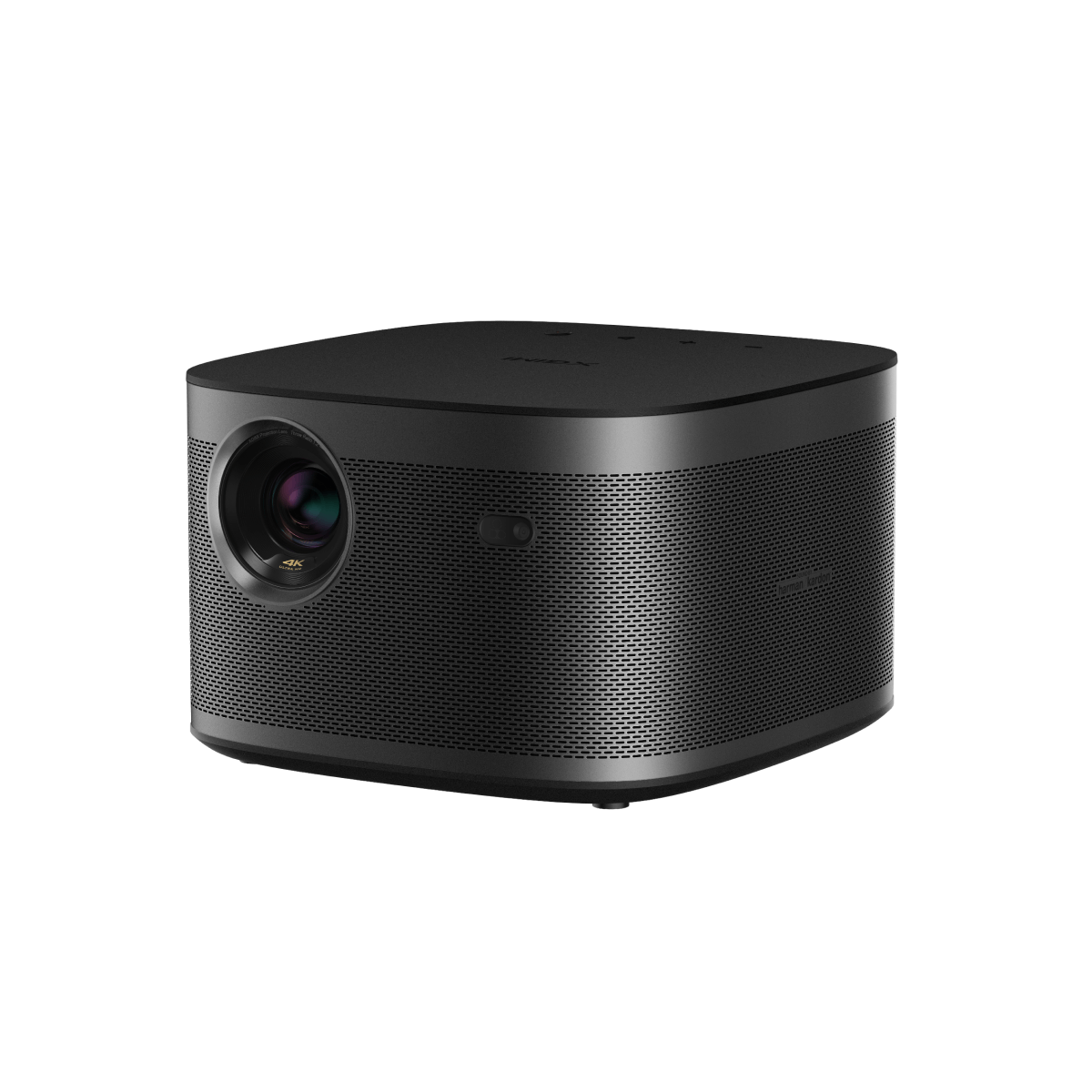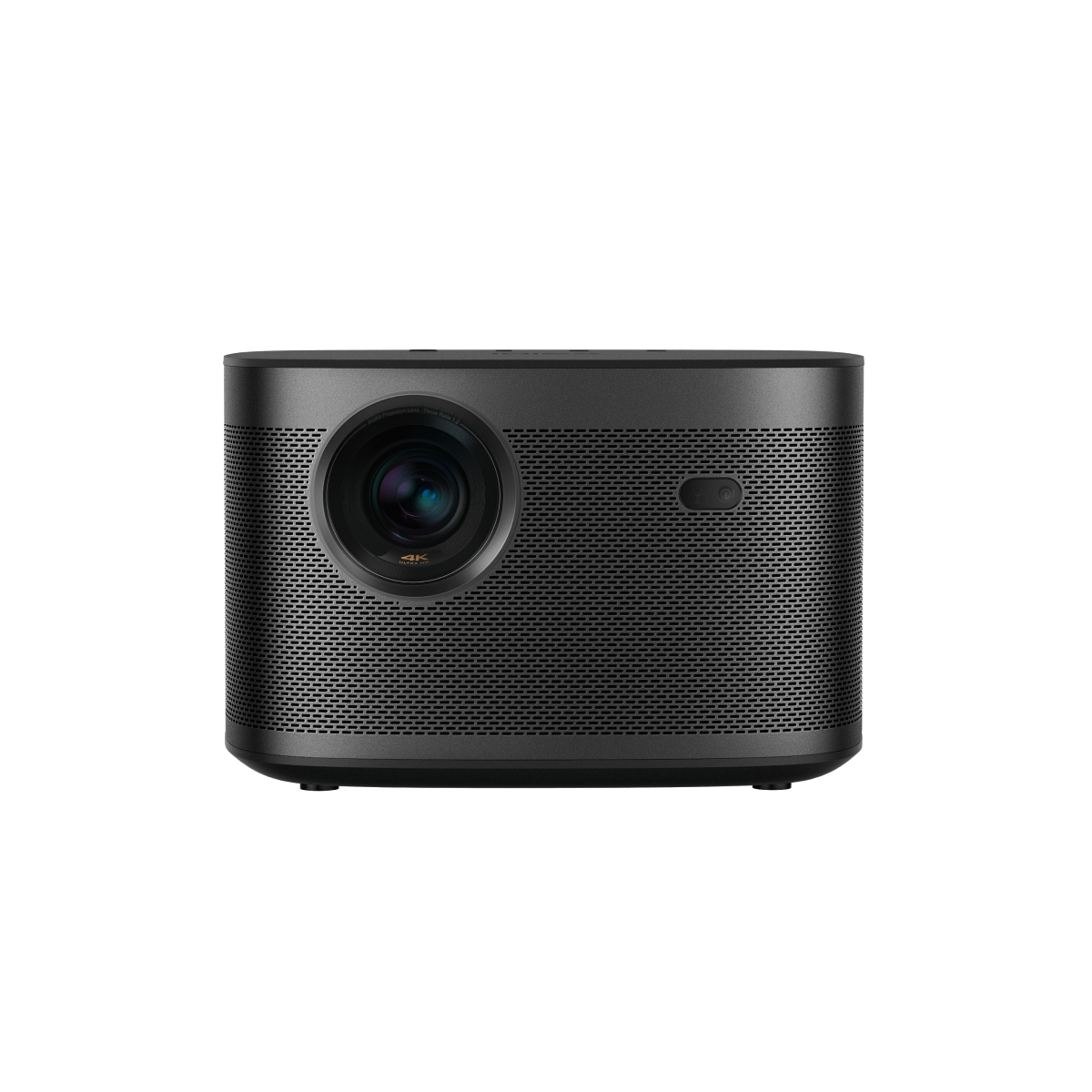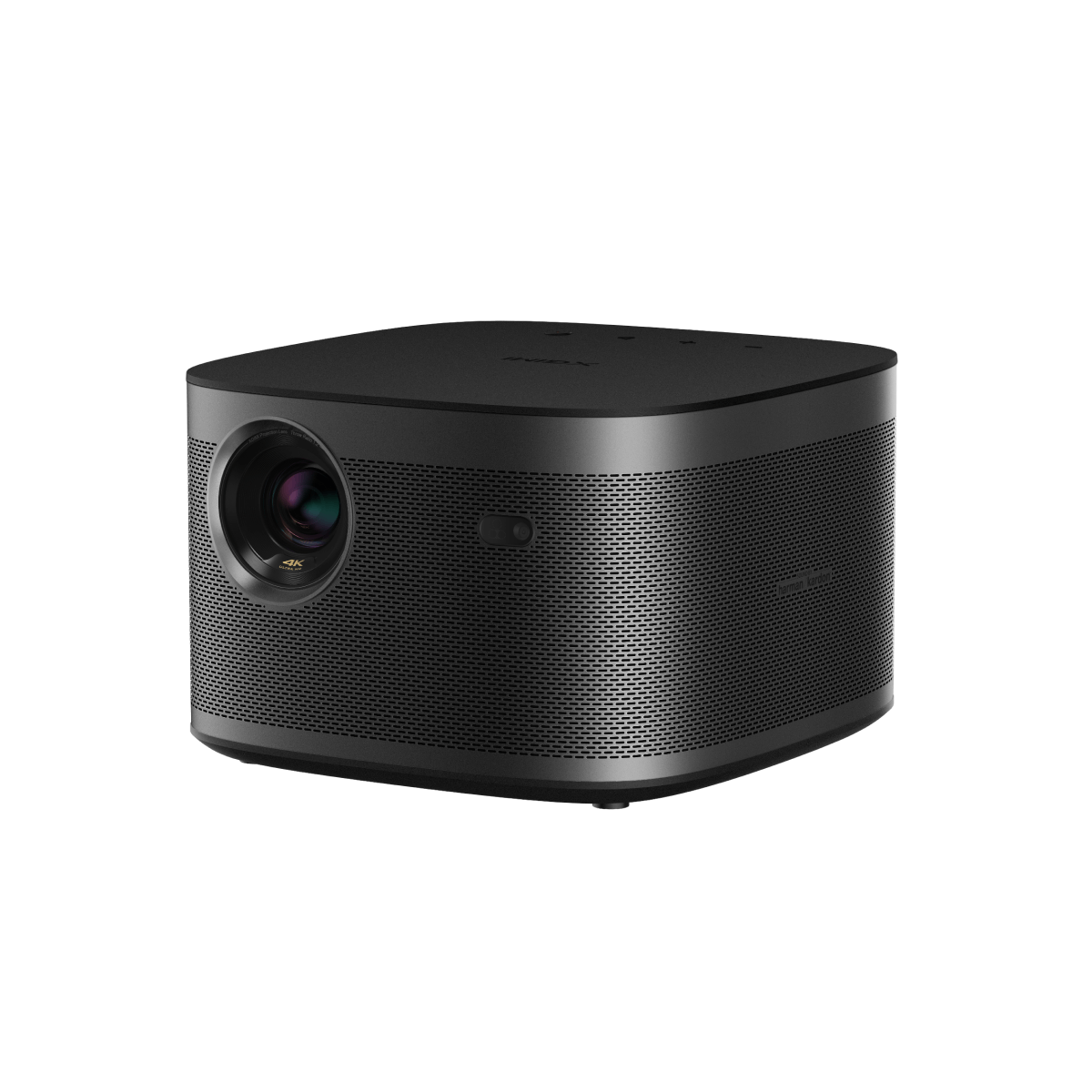 Beyond Blue Light
Blue light is short, high-energy waves that can transmit high energy, harming and also benefiting humans. As eyes are easily affected by blue lights, it's recommended to reduce the harmful effects of blue light by, for example, checking your eyes regularly, using the 20-20-20 strategy to relax your eyes. Moreover, replacing your TV with a projector may also be a good idea.
XGIMI's AURA and HORIZON Pro have features to reduce the blue light, protecting the viewers from its harmful effects.
You may also be interested in presents for kids.
Get $10 off Your Next Purchase
Join the XGIMI Community Today!