Enjoy Exciting Movie Nights At Home With Smart Projectors
By XGIMI Tech - 2022-10
Introduction
Nothing beats relaxing on the couch with family and friends, enjoying your favorite snacks and movies. Setting up home movie nights is one of the easiest ways to spend quality time as a family, as everyone gets to enjoy themselves and bond with one another.
Your movie night at home can become more interesting with smart projectors, as they come with excellent features like a widescreen display, crystal-clear picture display, easy setup, and rich audio output.
This article will highlight tips that will help you enjoy the perfect movie nights at home and recommend XGIMI projectors that will transform your movie night experience.
What You Need to Enjoy the Perfect Movie Night at Home With a Home Projector
Family movie nights are always exciting moments, especially with smart projectors. Setting up movie nights at home is relatively easy. Here are some tips that will help you enjoy movie nights with a home projector:
Projection surface/screen:

Find a suitable room and wall or surface to project onto. You should choose a smooth surface to view the projected images better. Alternatively, you can consider purchasing a projector screen to fit your home theater room or any room of your choice. So, it would help if you put into consideration the room where it will be used and its size to ensure that the projector screen fits and functions effectively.

Smart home projector:

Get a smart home projector like XGIMI HORIZON Pro and AURA with quality features like high ANSI lumens, 1080p or even 4K resolution, automated setup technology, and a large display (60-200"). Each feature will help you enjoy movie nights within your home better as these features will allow you to view crystal clear videos at night and even dark movie scenes. Automated setup technology will also make the device easy to use in your home theater room while its large display capability supports distance viewing, allowing you to enjoy your favorite movies comfortably.

Entertainment source:

Entertainment is essential in a home, so it is wise to have a projector with an integrated interface like Android TV, which offers access to various streaming apps like Hulu and HBO Max. Your home projector should also support Wi-Fi, with which you can download content and use the projector's USB or HDMI ports to stream directly from a hard drive or laptop.
Snacks: To complement your movie night experience, have snacks and soda so you can stay entertained and refreshed for as long as possible.

The Best XGIMI Projectors for The Perfect Home Movie Night
Movie nights at home become more exciting and enjoyable with XGIMI AURA and HORIZON Pro, which have several unique features for a truly cinematic movie viewing experience. Some of these features include:
XGIMI AURA

(4K Ultra Short Throw Laser Projector)
4K UHD/1800 ISO Lumens:

AURA comes with 4K ultra-high definition resolution and 1800 ISO Lumens for crisp and vivid image display anytime of the day.

Ultra Short Throw (UST) technology:

With its advanced UST technology, you get a 120" screen display from 11.7 inches away to enjoy your favorite movies comfortably and conveniently with family and friends.

X-VUE 2.0 Image Engine:

Enhances color depth, thus producing captivating and lifelike images so you can experience cinematic and truly immersive movie nights.

Harman Kardon sound:

AURA is designed with two woofers and two tweeters at 15W, which are built-in and deliver crisp highs and ample bass to provide a room-filling audio output for your movie nights.

MEMC:

MEMC (60Hz) delivers low latency rates and removes image blurs in fast-paced scenes of action movies, so you do not miss any scene of your favorite movies.

Multiple ports:

Comes with 3× HDMI, 3× USB, 1× LAN, and 1× Headphone (3.55mm), providing several connection options.

Chromecast built-in/Bluetooth/WiFi:

Supports Chromecast built-in for casting videos directly from smart devices, Bluetooth, and WiFi to provide advanced connectivity options for devices like tablets and smartphones, thus giving you a variety of content to enjoy movie nights with.

Android TV™:

Offers easy access to over 5000 streaming apps, including Amazon Prime Video, Hulu, HBO Max, and Disney+, so you can watch your favorite movies for as long as you want.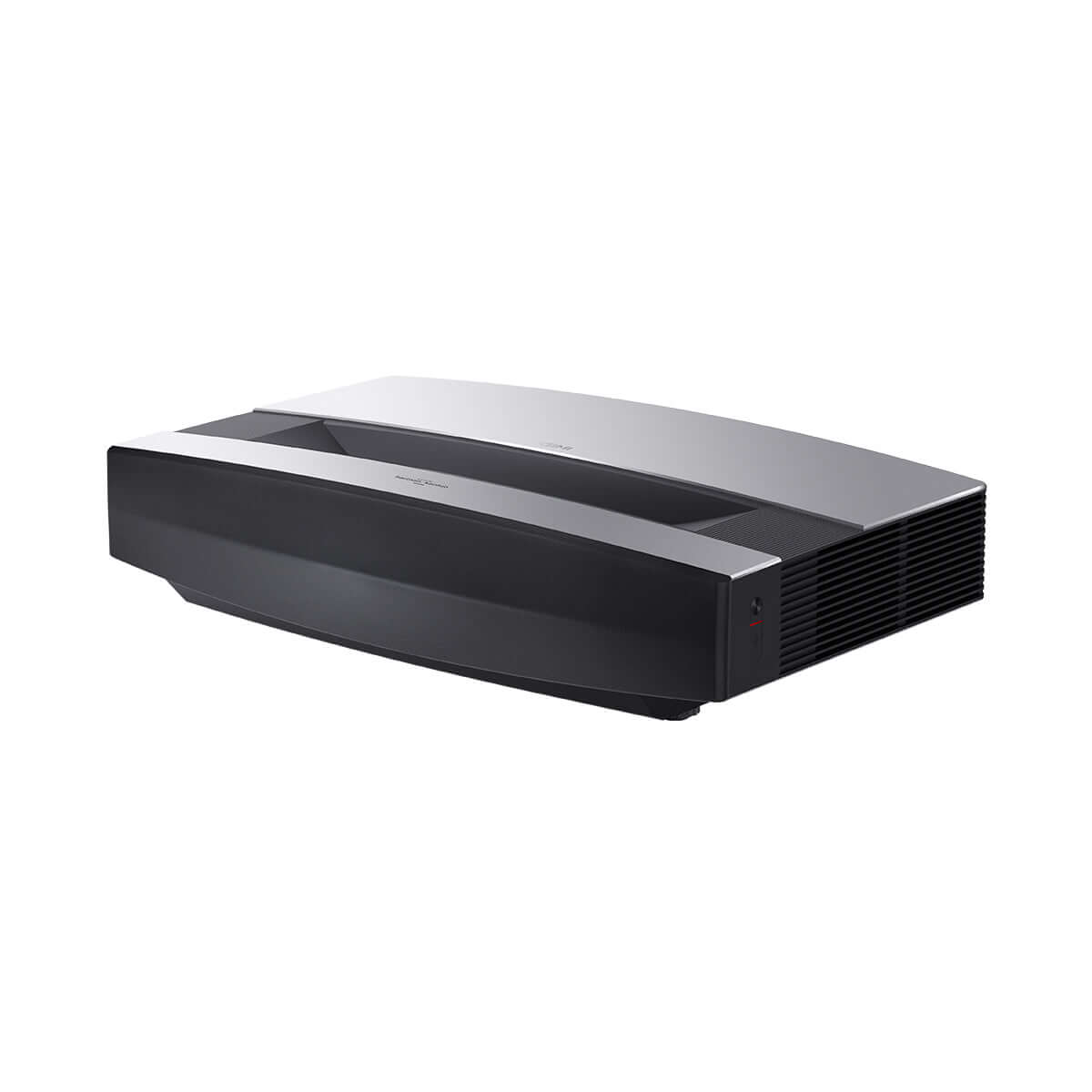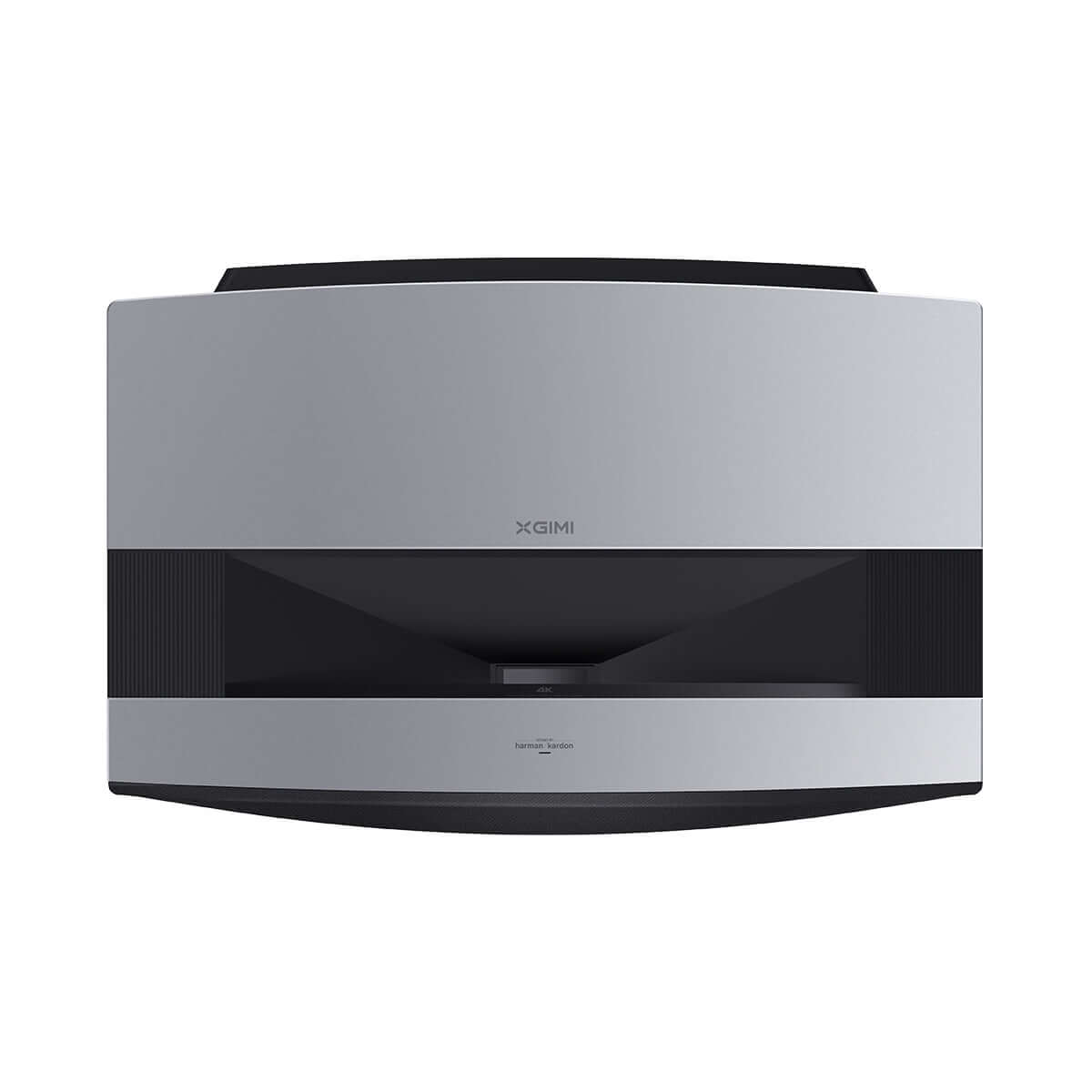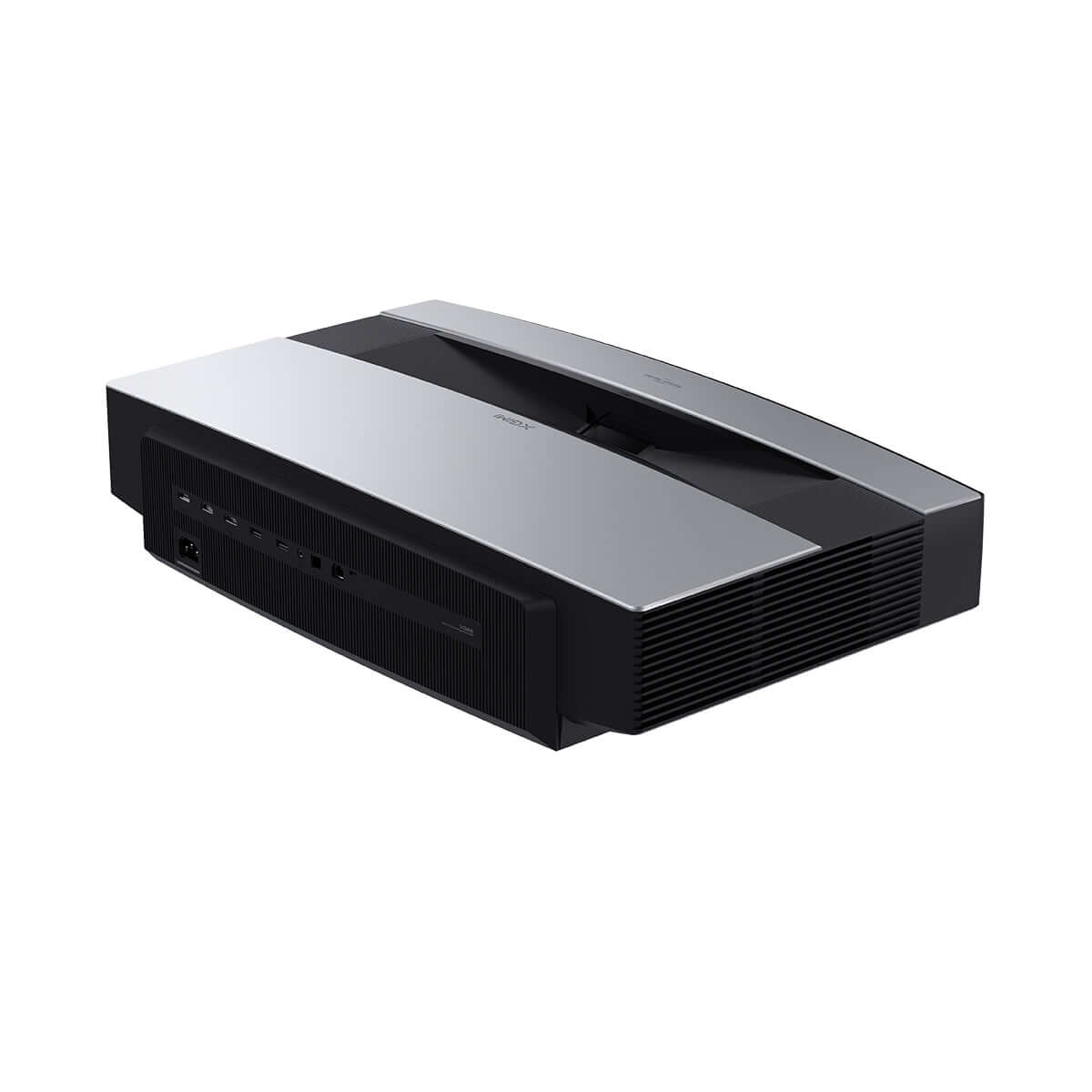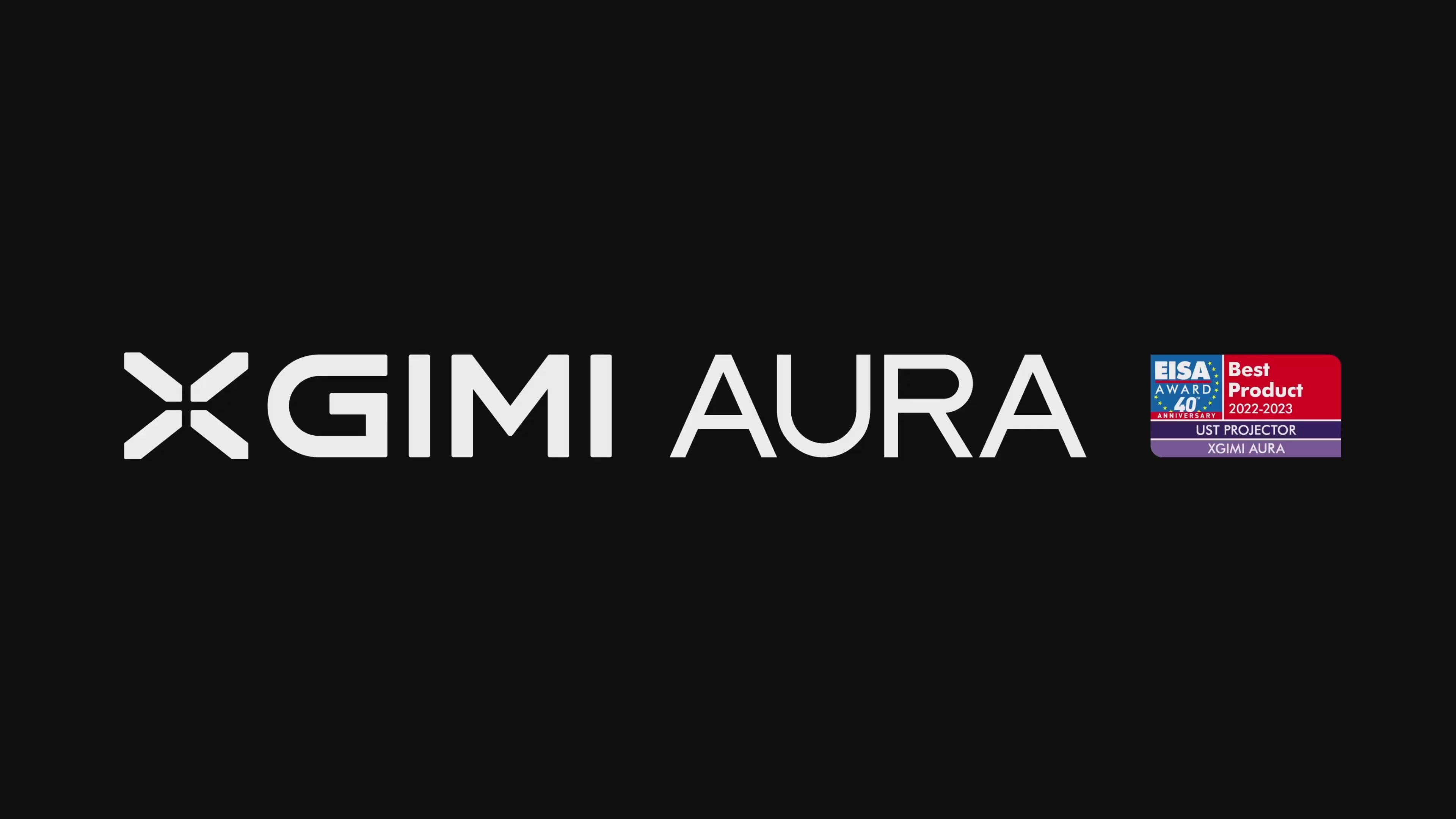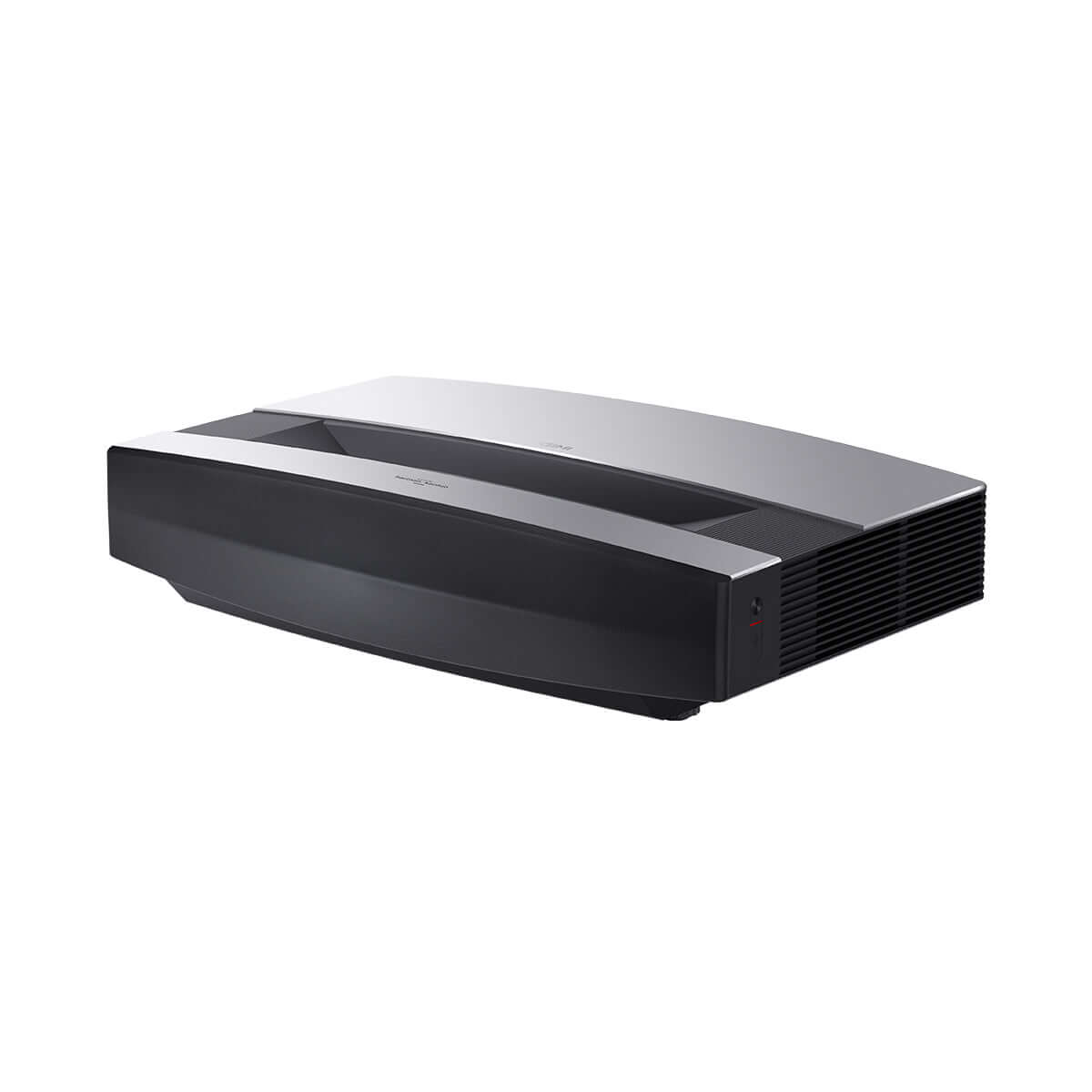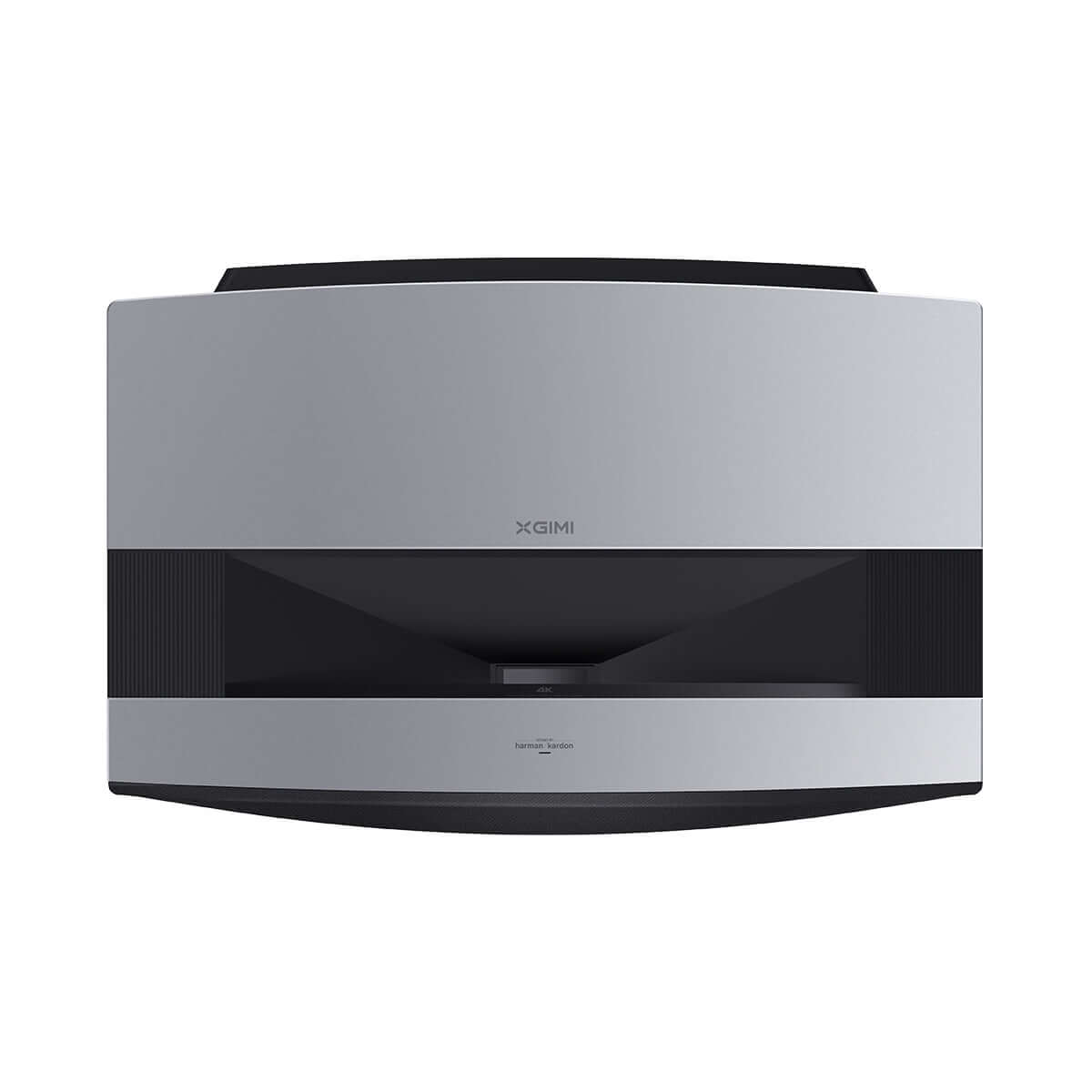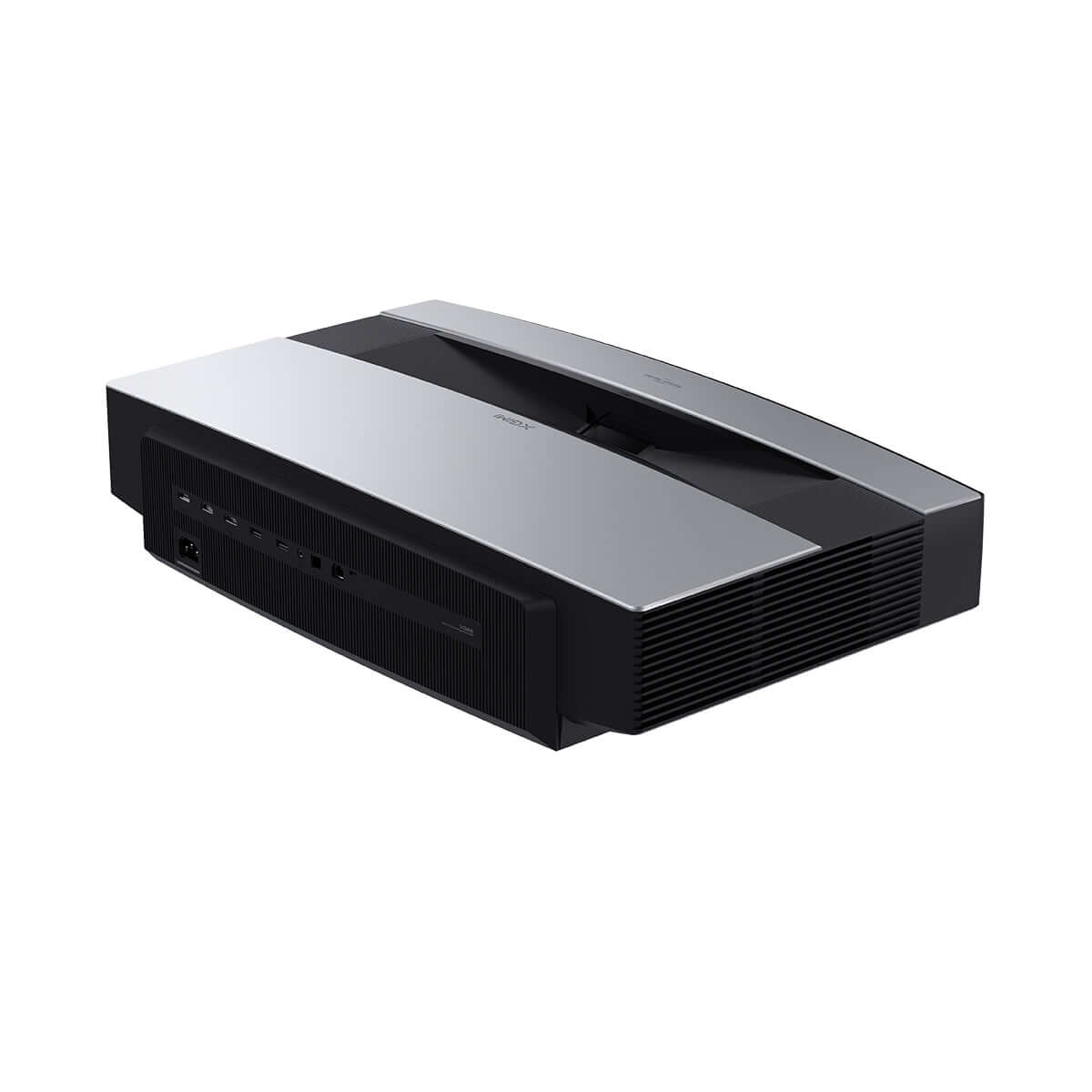 4K UHD/1500 ISO Lumens:

HORIZON Pro produces crystal-clear and sharp visuals with 4K ultra-high-definition resolution and 1500 ISO Lumens brightness level, which provides an immersive viewing experience during family movie nights.

Intelligent Screen Adaption:

(ISA) technology features like autofocus, intelligent obstacle avoidance, intelligent screen alignment, and auto keystone correction make the setup and usability of this projector for family movie night quite easy.

Large screen:

Its maximum 200-inch screen supports distance viewing and allows you to enjoy movie nights comfortably from any angle or corner of the room.

Harman Kardon sound:

Has two built-in 8W Harman Kardon speakers to provide a rich audio experience and complement the high-quality visuals during movie nights.


Multiple ports:

Supports 2× HDMI, 2× USB, 1×LAN, and 1×Headphone (3.55 mm) to provide various connection options for devices like laptops and gaming consoles.

Chromecast built-in/Bluetooth/WiFi:

Chromecast built-in allows you to cast content directly from smart devices, while Bluetooth and WiFi will enable you to connect with other smart devices giving you a variety of content to choose from for family movie nights.

Android TV™:

Supports streaming from over 5000 apps like Hulu, HBO Max, and Disney+ for unlimited entertainment.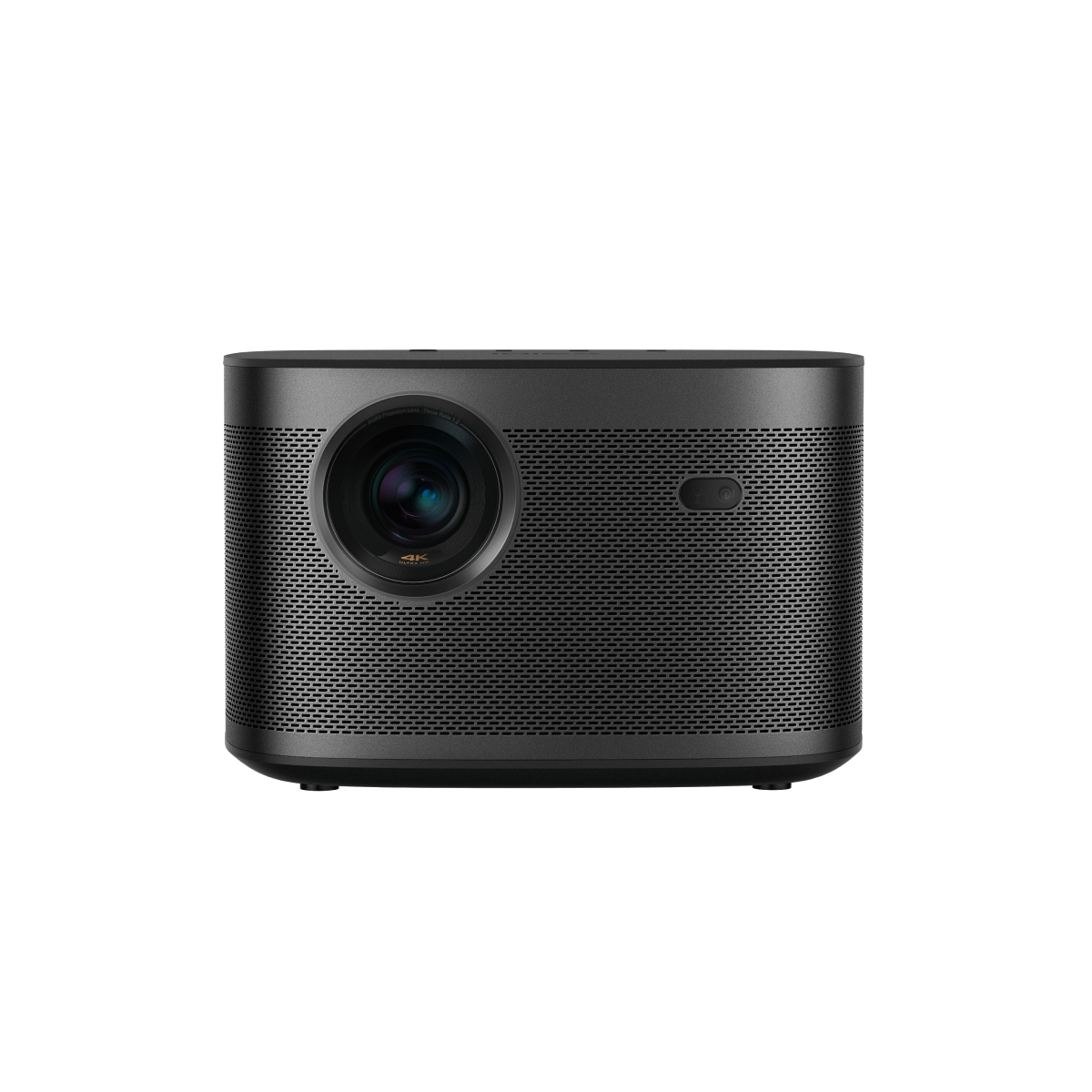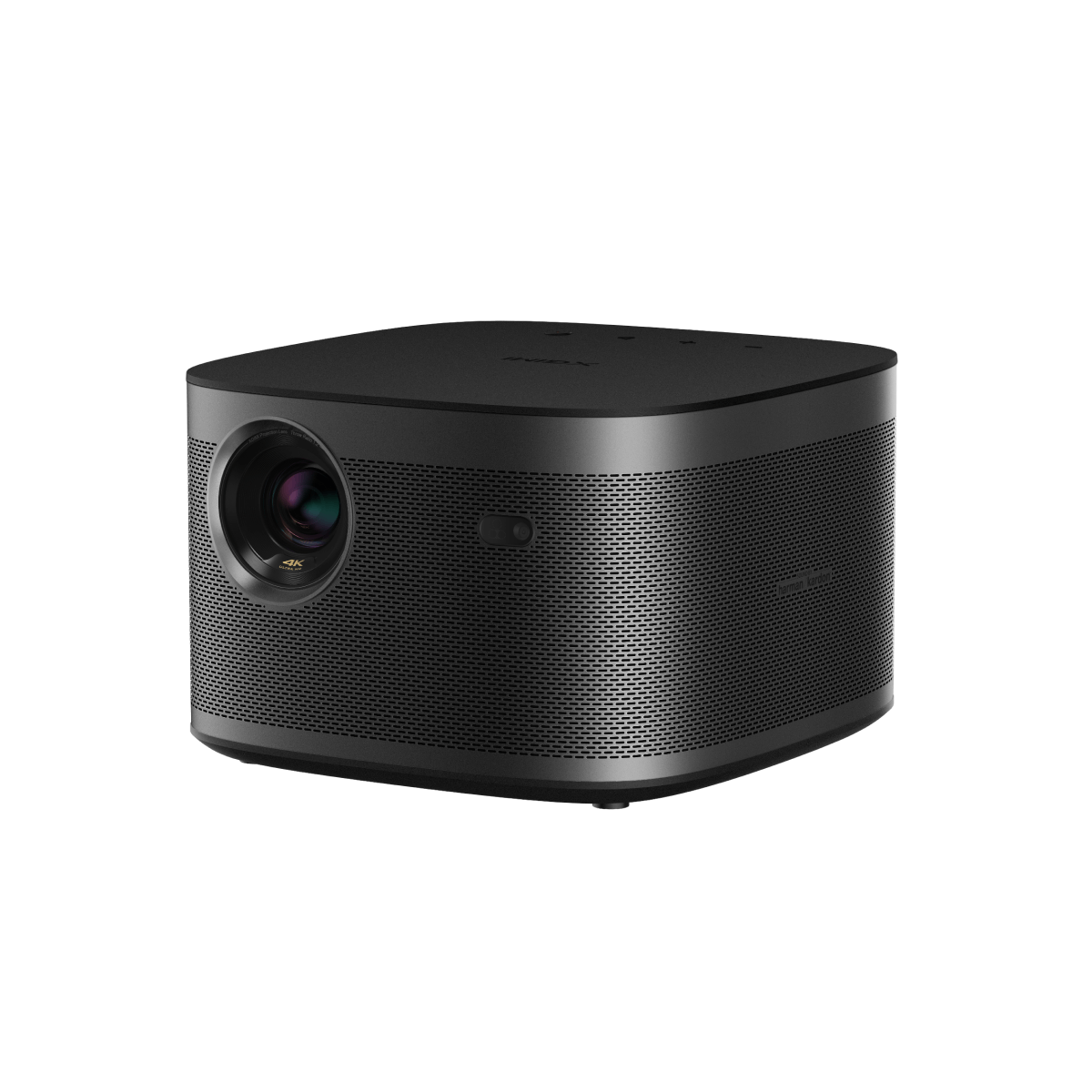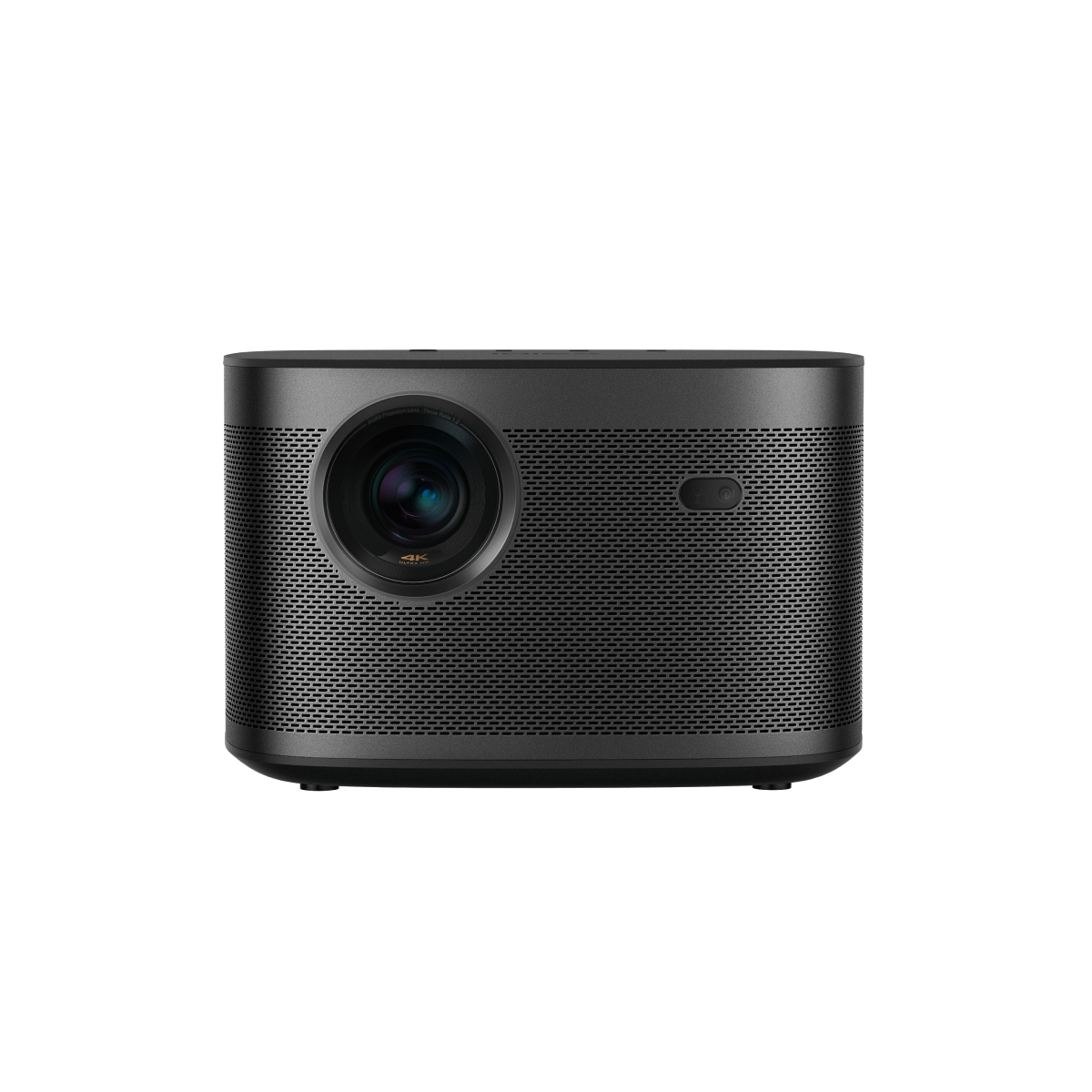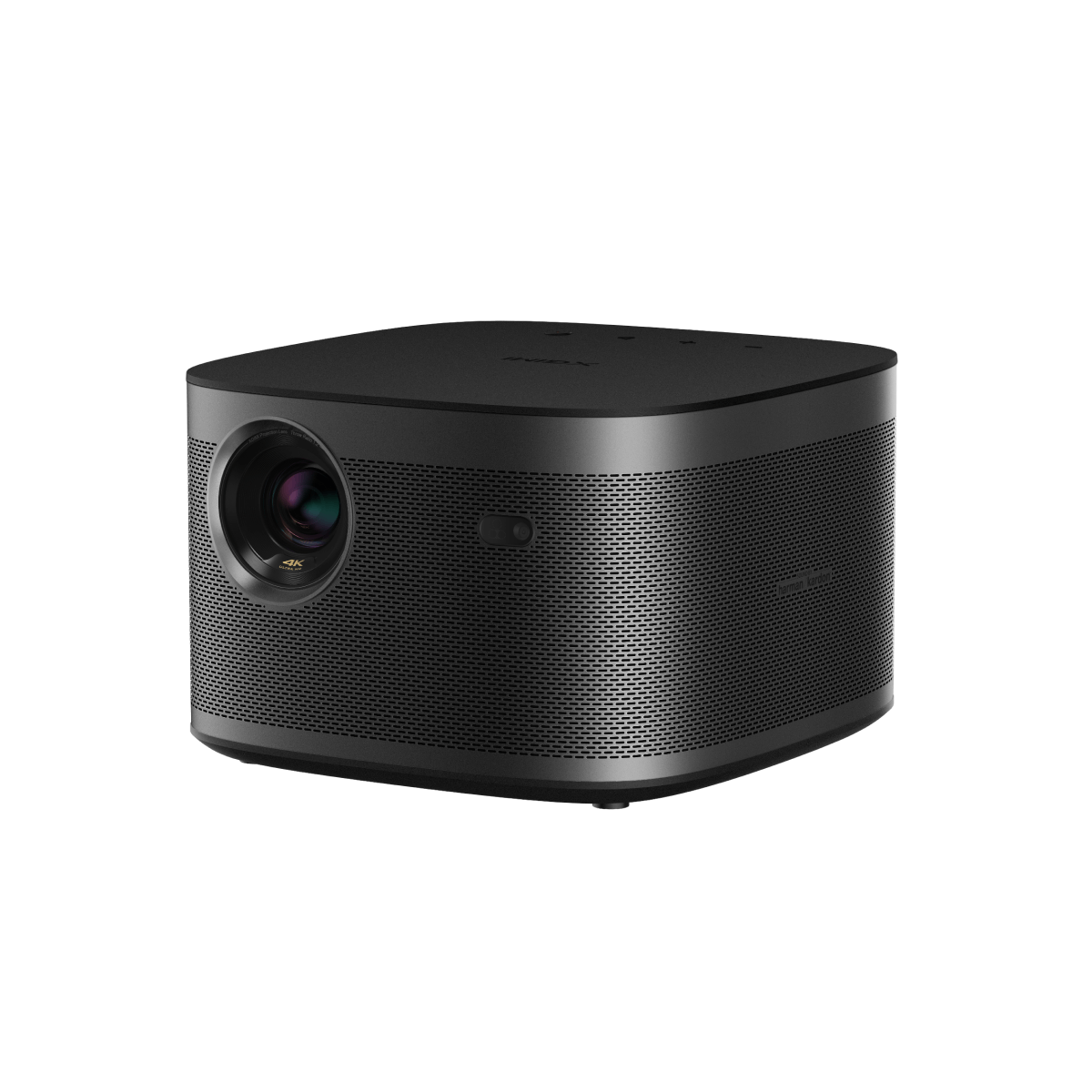 Make Family Movie Nights Special With Smart Projectors
Smart projectors elevate your movie night experience with friends and loved ones and make it more enjoyable. Such is possible as they support widescreen display, high-quality visuals, easy setup, and built-in entertainment, which combine to provide a cinematic home theater experience for movie nights.
XGIMI HORIZON Pro and AURA have all these features to help you enjoy your movie nights to the fullest.
Next-level 4K with Dolby Vision
With 2300 ISO lumens, you get the best of both worlds—ultra-high brightness plus realistic color both night and day.
A New Era of Environmental Adaptability
Ultra-high brightness
Get $10 off Your Next Purchase
Join the XGIMI Community Today!