Enjoy the Magic of Portable Projectors for Home Use
By XGIMI Tech - 2023-06
Introduction
Various activities occur in the home; it's a place of comfort, relaxation, and proximity to our immediate family. It can also be a space where we enjoy premium entertainment with little effort. The creation of portable projectors provides more options and convenience for home entertainment. You don't necessarily need to leave your home to enjoy some quality entertainment. In this article, we'll discuss all the necessary information you need to know regarding portable projectors for home use.
Part 1. Advantages of Portable Projectors for Home Entertainment
Purchasing a portable projector for use at home comes with sweet benefits that you won't stop talking about once you experience it. They include:
A. Flexibility and portability for various room setups
A portable projector provides the flexibility to enjoy entertainment in any room within the home. Whether the kids want to play video games or the entire family wants to enjoy movie night, you can always bank on the best portable projector for home entertainment. At XGIMI, we offer a range of portable projectors ideal for enjoying any content at home. You can easily move and set up these projectors in any room. Their compact nature allows you to transport them from one place to another without hassle. Such convenience is unmatched.
B. Large-screen experience without the need for a dedicated TV
Traditional TVs are great, but you don't need one to get a large-screen viewing experience. The best portable projector for home entertainment gives you a large screen to view content up to 150 inches. Our XGIMI projectors, like the HORIZON Pro, can offer a screen up to 200 inches wide. You don't need to commute to a viewing center to enjoy a great game or football. Visits to the cinema don't have to be every week when you have a large screen in the comfort of your home with a portable projector. You don't have a TV? Well, you don't need one if you have an excellent portable projector to satisfy all your home entertainment needs.
C. Versatility in content options and media sources
There's no limit to the content you can enjoy with your portable projector for home use. You can watch sports events, TV shows, movies, concerts, and whatever you fancy. Your portable projector can access these contents through various media sources using the connectivity options available. With any of our XGIMI portable projectors, you can connect to your mobile devices like smartphones and laptops to access online and offline media content. When it comes to what to watch, you can't run out of options using a portable projector.
Part 2. Choosing the Right Portable Projector for Home Use
There are a couple of factors to consider when choosing a portable projector for home use. They include the following:
A. Image Quality, Resolution, and Brightness
Before purchasing a portable projector, confirm the quality of its projected images. Metrics like resolution and brightness allow you to gauge how sharp an image display will be. Currently, a 4K resolution is most desirable for home entertainment and any large screen view. Anything below means going for an HD display which may not be great for a projected screen.
Our XGIMI portable projectors consider these factors and build products with a lovely view and eye appeal. We utilize 4K and lumen technology to provide a high-resolution view, brightness, and contrast ratio. Your projected screen will provide a crisp view with no blurriness and a clear distinction between light and dark areas. Before making your final selection, ensure you review the product details to confirm that it's the right fit for your home needs.
B. Connectivity Options and Compatibility with Home Devices
A great portable projector for home use is compatible with other mobile devices such as smartphones, tablets, and laptops. You want a portable projector with seamless connectivity options through different media. These days, wireless connections are more famous than they have ever been.
People want the ability to connect to their projectors using WiFi and Bluetooth. There are also times when using a cable may be more convenient. The best products offer various options to prevent the user from feeling stranded if one connection fails. Our XGIMI portable projectors have HDMI and USB ports, including WiFi and Bluetooth. These connectivity options allow users to access media content from other mobile devices easily.
C. Considerations for Room Size, Ambient Lighting, and Screen Size
Portable projectors need to work for different room sizes in varying lighting conditions. While most home entertainment may occur at night, the projector must be flexible enough to work well during the day. Speaking of flexibility, the screen size requires some of that.
Some rooms may not be large enough to accommodate a large screen view, or you may want a smaller view on certain occasions. Confirm that a portable projector provides different throw ratios and screen sizes. At XGIMI, our projectors offer a range of screen sizes from 60 inches to about 150. You can easily select the screen size in which you wish to view content and have a relaxing time.
Part 3. Expanding Home Entertainment Options with Portable Projectors
If you want unlimited entertainment options at home, then a portable projector is a worthy investment. Do you want to know why? Here we go:
A. Streaming services and online platforms for movie and TV show selections
The best portable projector for home entertainment will give you the luxury of selecting your movie and TV shows from different sources. This includes streaming different online platforms like Hulu, Disney Plus, and HBO Max. Once you can connect your mobile device to your projector, you can access your favorite online movie platform and stream any movie you choose on your large screen.
You'll get these amazing features by choosing any of our XGIMI portable projectors. They allow you to connect to your Google application seamlessly and enjoy your favorite content from a large screen with your loved ones. There is no limit to our portable projectors.
B. Gaming with Portable Projectors for an Immersive Gaming Experience
Game lovers will also enjoy a portable projector for home use. With high resolution and brightness, gamers can enjoy their detailed scenes while doing their best to win. Some projectors, like the ones at XGIMI, also offer a game mode feature that allows you to enjoy the effects of your virtual actions in real-time. A good sound system paired with a responsive and beautiful view creates an immersive gaming experience for users. If you have kids who enjoy playing games, getting a portable projector will be an absolute joy for them, and they will thank you for it.
C. Sharing and enjoying personal media content with friends and family
A large screen makes sharing your favorite content with family and friends easy. You can simply connect your projector to the right media source and select the content you wish to view. A portable projector allows you to create beautiful memories with those close to you by allowing you to bond over media content that you like. When your friends come over and yap about a particular movie or content, you can simply bring out your portable projector and ask them to connect so you all can enjoy the media. You can discuss your thoughts, favorite characters, and what you like the most about the content after viewing it.
Part 4. Outdoor Home Entertainment with Portable Projectors

Using portable projectors for home entertainment is not limited to indoor activities; you can bring the fun outdoors. A movie night outdoors with a gathering of family members or close friends is a beautiful memory you can create with your portable projector. Of course, you must ensure that the weather conditions are favorable for a movie night outdoors.
Once you confirm that the weather is excellent, then proceed to set up the viewing area. Decide beforehand on the seating arrangements, including where to position the projector screen for everyone to get an optimal view. An outdoor movie or game night at home is a memorable experience that deserves a stunning visual to spice things up. Investing in a good portable projector like our XGIMI products will ensure that your outdoor experience is one you'll look back on with a smile on your face.
Portable Projectors for Home Use
Experience the freedom of wireless connectivity and seamless integration with XGIMI portable projectors, ensuring effortless connectivity to your devices for easy content sharing.
Hollywood-Standard Visuals: With 400 ISO lumens, integrated D65 color temperature standard adopted by Hollywood, and a 90% DCI-P3 color gamut, all colors are restored in brilliant, lifelike detail.
Seamless Setup, Smart Projecting in a Snap: Our new ISA 2.0 technology ensures you never miss a moment of your favorite movies, TV shows, or games.
8W Speakers with Dolby Audio: MoGo 2 Pro offers a deeply immersive and cinematic audio experience thanks to its built-in dual 8W speakers with Dolby Audio.
Smooth Android TV 11.0 and 3D Movies at Home: Decodes 4K video seamlessly and supports 3D content. Moreover, the upgraded Android TV 11.0 provides the ultimate user-friendly viewing experience.
Movies on the Go: Easily connect MoGo 2 Pro to your power bank, allowing you to move it to different rooms or take it on your next outdoor adventure.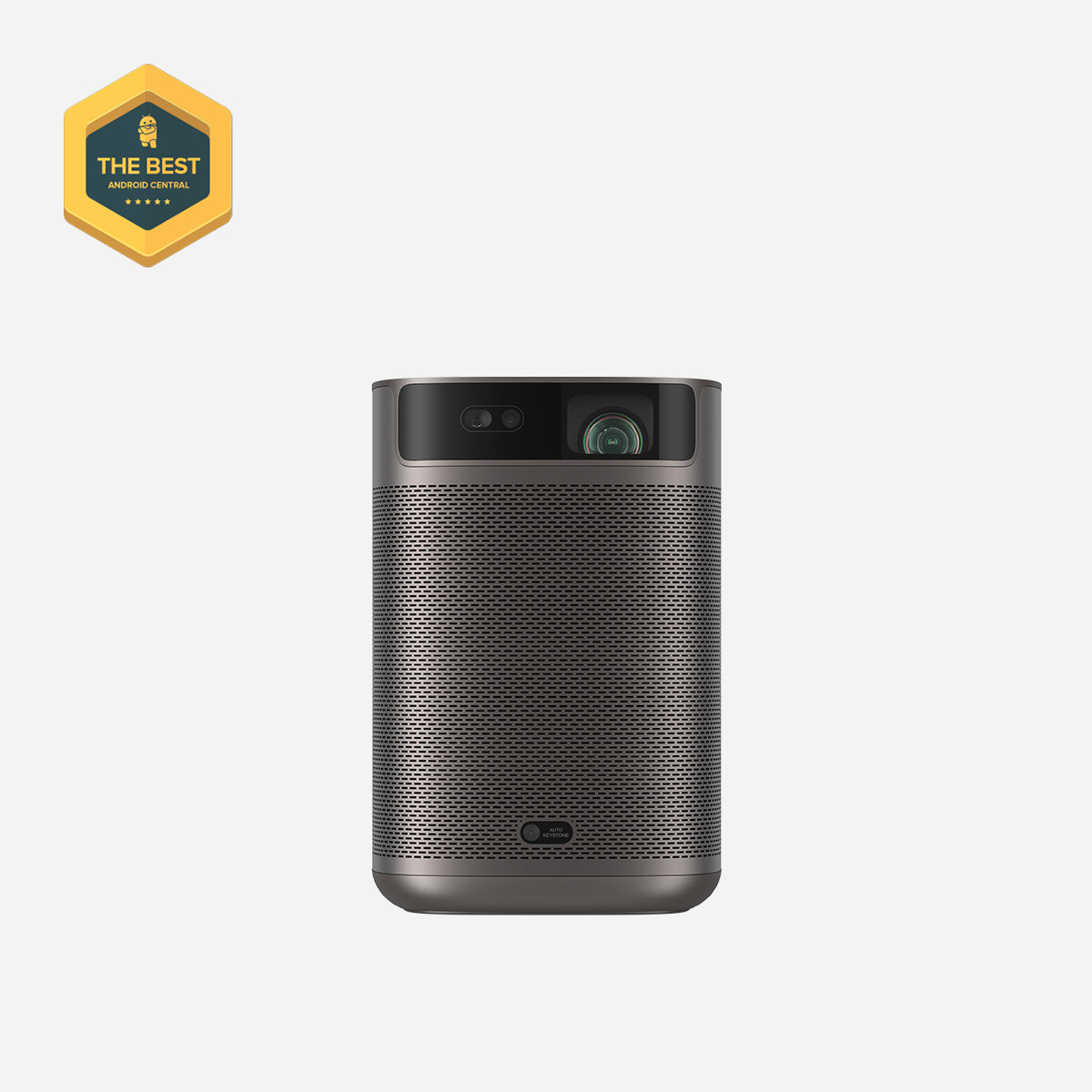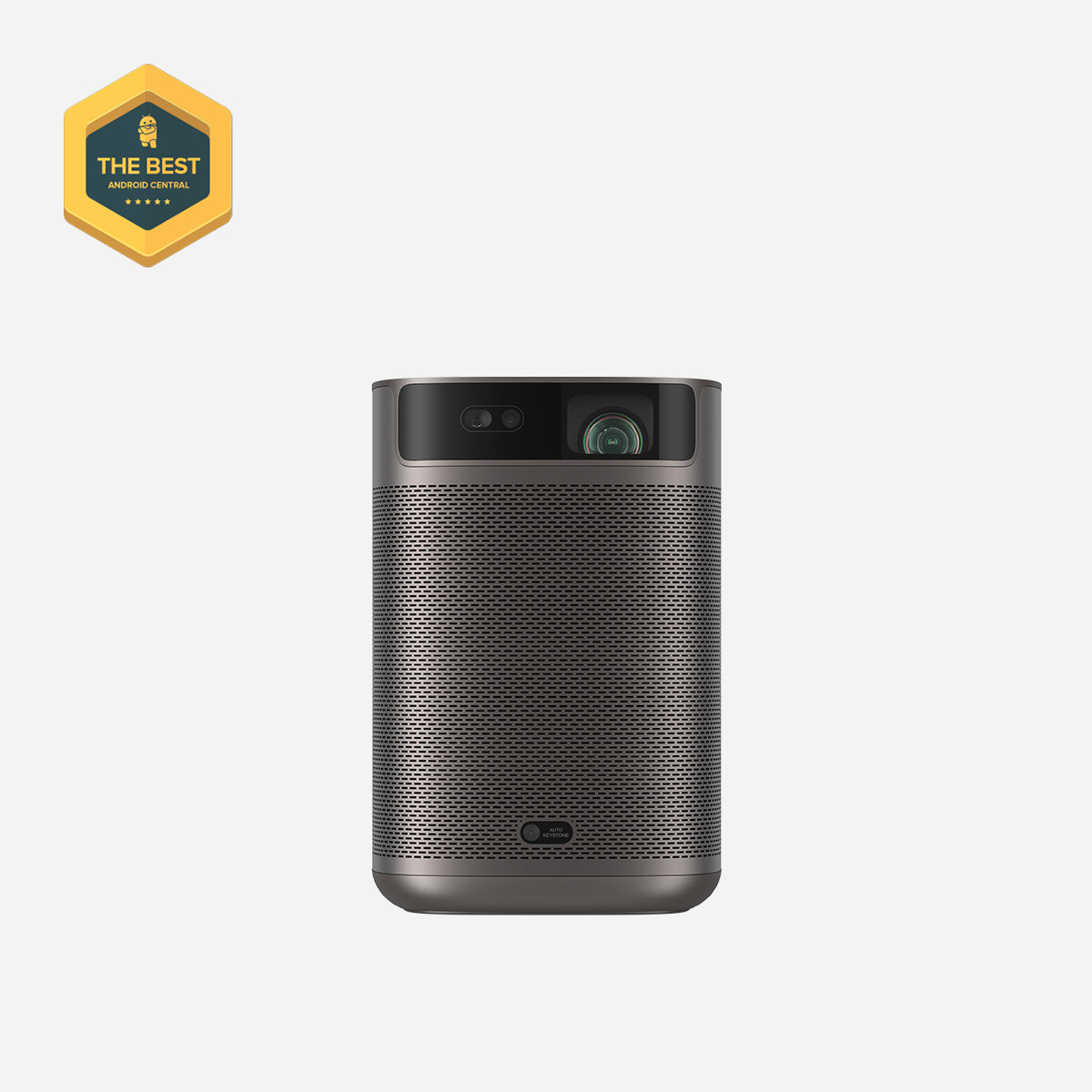 Cinematic Visuals for Only $399: MoGo 2's 400 ISO lumens, integrated D65 color temperature standard, and 90% DCI-P3 color gamut offer a cinematic big-screen experience with bright, colorful images.
Plug and Play: Let MoGo 2 do the work for you. With our industry-leading ISA 1.0 technology, enjoy the easiest projector setup experience.
Movies on the Go: MoGo 2 connects to your power bank and is easy to move to different rooms or during your outdoor adventures.
8W Speakers with Dolby Audio: MoGo 2's built-in dual 8W speakers with Dolby Audio provide impressive sound, helping you immerse in your favorite movies, music, and more!
Android TV 11.0, Thrilling 3D Movies at Home: MoGo 2 decodes 4K video smoothly and supports 3D content. With the upgraded Android TV 11.0, you get the ultimate user-friendly experience.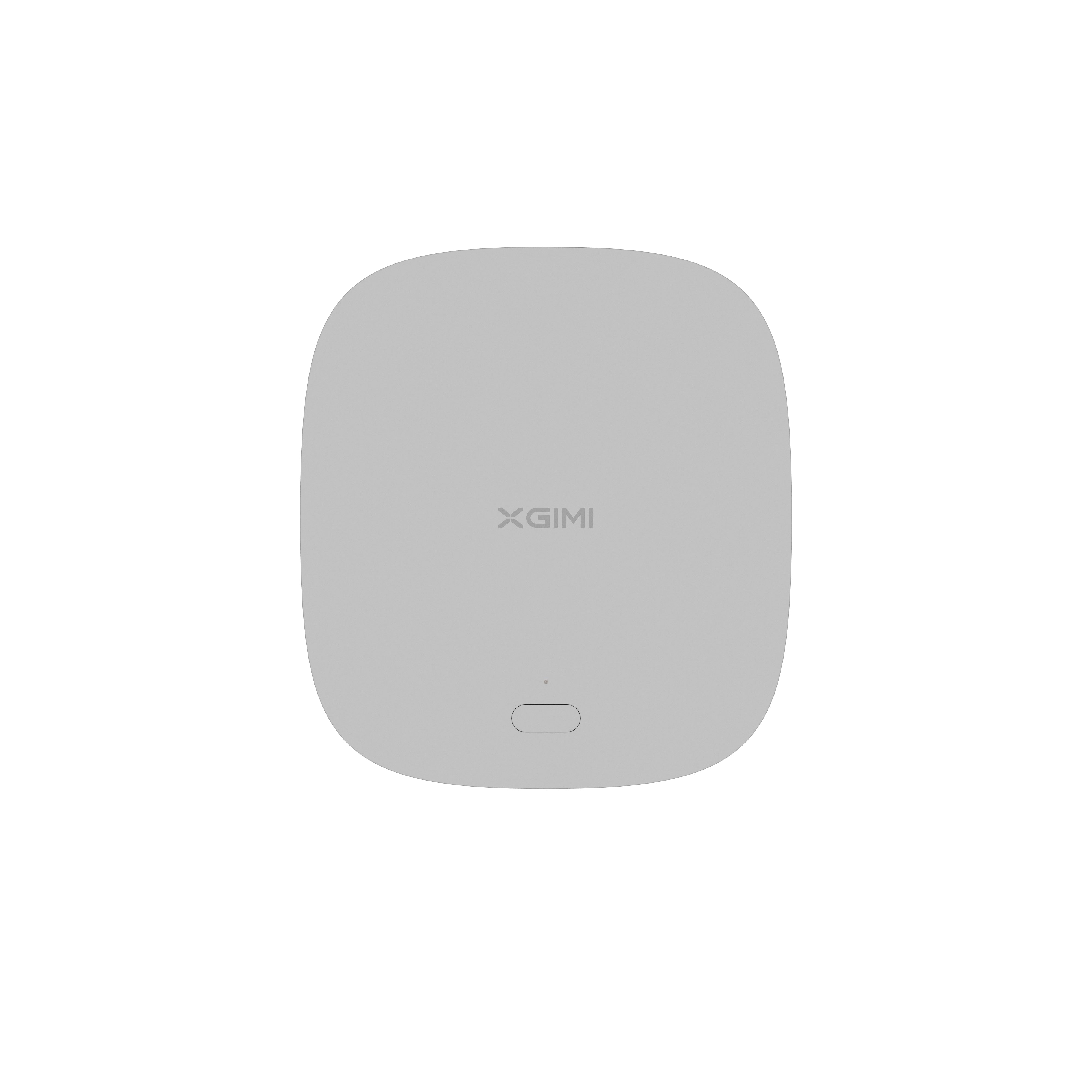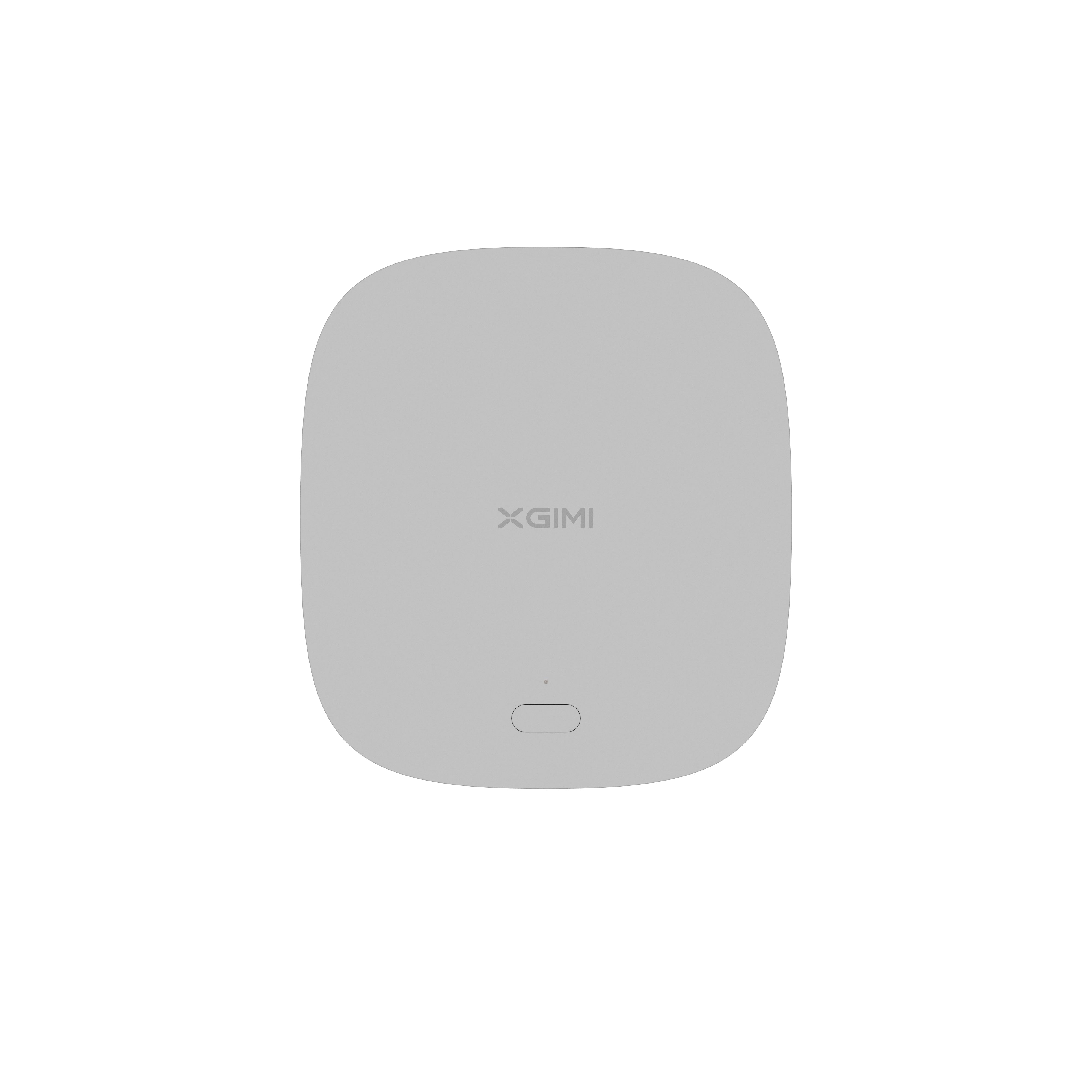 Conclusion
The best portable projector for home entertainment is all you need to transform your bonding moments with family and friends. Its flexibility can't be compared to mounting a TV in the living room. You have the luxury of creating an immersive experience in any room you choose, even outdoors. The magic of getting premium entertainment in the comfort of your home is something you should look forward to and experience for yourself. Take the first step today and invest in one of our portable projectors.
Get $10 off Your Next Purchase
Join the XGIMI Community Today!