Embrace the Magic of a Portable Outdoor Projector
By XGIMI Tech - 2023-06
Introduction
In today's fast-paced world, where technology dominates every aspect of our lives, people are increasingly seeking unique and immersive entertainment experiences. Among the most captivating trends is the rise of outdoor cinematic adventures. There is an undeniable allure in gathering friends and family under the open sky, surrounded by nature or the cozy confines of your backyard, to indulge in the magic of movies on a grand scale.
To cater to the growing demand for portable entertainment and elevate outdoor movie nights to new heights, portable outdoor projectors have become indispensable. These compact yet powerful devices offer the perfect solution for transforming any outdoor setting into a captivating theatre experience. With their ability to project high-quality visuals onto large screens or surfaces, portable outdoor projectors allow you to create a truly immersive cinematic environment wherever you go.
This article is dedicated to unraveling the enchantment behind portable outdoor projectors and their ability to create unforgettable outdoor experiences. We will delve into the essential features to consider when choosing the best portable outdoor projector, including factors like image quality, brightness, portability, and connectivity options. Additionally, we will explore the advantages and limitations of these devices to help you make an informed decision.
By the end of this article, you will have a comprehensive understanding of the magic that portable outdoor projectors bring to outdoor cinematic adventures.
Part 1. Advantages of Portable Outdoor Projector
By embracing the advantages of a portable outdoor projector you can enjoy, you can enjoy the freedom of outdoor entertainment, the flexibility to set up in different locations, and the ability to create remarkable experiences for gatherings and parties.
A. Enjoying movies, shows, and games in a natural and open-air setting
One of the primary advantages of a portable outdoor projector is the opportunity to enjoy movies, shows, and games in a natural and open-air setting. Instead of being confined to the indoors, you can immerse yourself in the beauty of the outdoors while indulging in your favorite entertainment. Whether it's watching a classic film, binge-watching a TV series, or playing video games, the experience becomes more captivating when accompanied by the gentle breeze and starry skies.
B. Flexibility and portability for outdoor use in various locations
The portability of a portable outdoor projector is another key advantage. These devices are designed to be lightweight, compact, and easy to transport, allowing you to take them to various outdoor locations. Whether you're heading to a friend's backyard, a park, the beach, or even on a camping trip, a portable outdoor projector can effortlessly accompany you. This flexibility opens up endless possibilities for outdoor entertainment, enabling you to create impromptu movie nights or gaming sessions wherever you go.
C. Creating memorable experiences for gatherings, parties, and camping trips
Portable outdoor projectors have the power to create truly memorable experiences during gatherings, parties, and camping trips. They serve as a focal point, bringing people together and providing a shared entertainment experience. Whether it's a birthday party, a family reunion, or a cozy camping night, the immersive visuals and larger-than-life screen of a portable outdoor projector enhance the atmosphere and create lasting memories for everyone involved. It adds a touch of novelty and excitement to the event, making it an unforgettable occasion for all.
Part 2. Creating an Immersive Outdoor Viewing Experience
A. Enhancing audio with portable speakers or outdoor sound systems
To complement the captivating visuals of a portable outdoor projector, it's crucial to consider audio enhancements. While the built-in speakers of portable projectors can suffice for small gatherings, connecting portable speakers or outdoor sound systems takes the viewing experience to another level. These devices offer superior sound quality, ensuring that dialogue, music, and sound effects are delivered with clarity and depth. By pairing your portable outdoor projector with a reliable audio system, you can create a truly immersive cinematic experience that engages all the senses.
B. Lighting and ambiance considerations for an immersive atmosphere
The right lighting and ambiance play a significant role in creating an immersive outdoor viewing experience. Consider utilizing string lights, lanterns, or torches to create a warm and inviting atmosphere. Soft, dimmed lighting enhances the overall ambiance while allowing the projected visuals to shine. Additionally, you can use a screen or a white sheet to ensure a smooth surface for projection, enhancing the image quality. Pay attention to the positioning of the projector to avoid obstructions or excessive light interference, ensuring the best possible viewing experience.
C. Seating arrangements and comfort for outdoor movie nights
Comfortable seating arrangements are essential for long-lasting enjoyment during outdoor movie nights. Provide ample seating options such as blankets, bean bags, camping chairs, or inflatable sofas to accommodate different preferences. Make sure seating is arranged to provide optimal viewing angles and distances from the projected screen. Consider offering cozy blankets or cushions for added comfort, especially during cooler evenings. By prioritizing seating arrangements and comfort, you create a welcoming and relaxed environment that enhances the overall outdoor viewing experience.
Part 3. Outdoor Activities and Use Cases for Portable Projectors
The versatility and convenience of portable outdoor projectors make them a valuable addition to any outdoor entertainment setup. Some of the use cases of portable projectors for outdoor activities are:
A. Backyard movie nights: transforming your backyard into a private outdoor theatre
One of the most popular use cases for portable outdoor projectors is transforming your backyard into a private outdoor theatre. With a portable projector, a simple white sheet or a portable projection screen, and some comfortable seating, you can create a cozy and intimate cinema experience right in your backyard. Whether it's a family movie night or a gathering with friends, backyard movie nights offer a unique and enjoyable way to relax and bond while enjoying your favorite films under the stars.
B. Camping and outdoor adventures: enjoying movies and entertainment under the stars
Portable outdoor projectors also add a touch of excitement to camping and outdoor adventures. Imagine setting up camp in a picturesque location, surrounded by nature, and ending the day by watching a movie or TV show under the starry night sky. Portable projectors allow you to bring entertainment to the great outdoors, adding an extra layer of enjoyment to your camping experience. It's a fantastic way to unwind, relax, and create unforgettable memories with your loved ones.
C. Social gatherings and events: hosting memorable outdoor entertainment experiences
For social gatherings and events, portable outdoor projectors can elevate the overall entertainment experience. Whether it's a birthday party, a BBQ gathering, or a special event, having a portable projector allows you to host memorable outdoor entertainment experiences. You can showcase slideshows, videos, or even live sports events on a large screen, captivating your guests and creating a festive atmosphere. Portable projectors offer flexibility in terms of location, making it easy to set up and entertain guests in various outdoor settings.
Part 4. Tips and Tricks for Successful Outdoor Projection

A. Dealing with outdoor lighting conditions and ambient noise
Outdoor lighting conditions can greatly impact the visibility of projected images. To optimize the viewing experience, consider conducting outdoor projections during dusk or evening hours when natural light is minimal. Additionally, position the portable outdoor projector and the screen away from direct light sources to minimize glare and ensure clear visibility.
Ambient noise can also affect audio quality during outdoor projections. Choose a location with minimal background noise, such as traffic or nearby construction. If necessary, use portable speakers or outdoor sound systems to amplify the audio and overcome ambient noise, ensuring an immersive viewing experience.
B. Weatherproofing and protecting your projector during outdoor use
Weatherproofing your portable outdoor projector is essential to protect it from the elements. Look for projectors that are specifically designed for outdoor use or invest in a weatherproof enclosure. If the projector is not weatherproof, use a protective cover or canopy to shield it from rain, dust, and debris. Additionally, avoid exposing the projector to extreme temperatures or humidity, as they can damage its internal components.
C. Maximising battery life and power management for extended outdoor sessions
When using a portable outdoor projector, maximizing battery life is crucial for extended outdoor sessions. Start with a fully charged battery and consider using power-saving features, such as adjusting brightness settings and minimizing unnecessary applications or features. If possible, connect the projector to a power source, such as a portable power bank or an electrical outlet, to ensure uninterrupted operation for longer durations.
D. Adhering to local regulations and respectful use of outdoor spaces
Before setting up your outdoor projection, familiarise yourself with local regulations regarding noise, permits, and usage of public spaces. Respect the rules and guidelines to ensure a positive experience for yourself and others. Additionally, be mindful of your surroundings and considerate of other individuals or groups sharing the outdoor space.
E. Security and preventing theft or damage to your equipment
Protecting your portable outdoor projector from theft or damage is essential. When setting up, keep your equipment within sight and reach. Avoid leaving it unattended or in unsecured areas. If necessary, use security cables or locks to secure the projector to a fixed object. Additionally, keep the projector and other valuable equipment out of reach from children or pets to prevent accidental damage.
F. Proper disposal of waste and respecting the environment
When enjoying outdoor projections, be mindful of waste management and environmental preservation. Dispose of any trash or waste responsibly by using designated bins or carrying it with you to properly discard later. Avoid leaving any non-biodegradable materials behind and respect the natural surroundings by minimizing your impact on the environment.
Portable Outdoor Projector
Make a smart investment in your entertainment and professional endeavors with XGIMI portable projectors - order yours today and embark on a journey of immersive visuals and limitless possibilities.
Hollywood-Standard Visuals: With 400 ISO lumens, integrated D65 color temperature standard adopted by Hollywood, and a 90% DCI-P3 color gamut, all colors are restored in brilliant, lifelike detail.
Seamless Setup, Smart Projecting in a Snap: Our new ISA 2.0 technology ensures you never miss a moment of your favorite movies, TV shows, or games.
8W Speakers with Dolby Audio: MoGo 2 Pro offers a deeply immersive and cinematic audio experience thanks to its built-in dual 8W speakers with Dolby Audio.
Smooth Android TV 11.0 and 3D Movies at Home: Decodes 4K video seamlessly and supports 3D content. Moreover, the upgraded Android TV 11.0 provides the ultimate user-friendly viewing experience.
Movies on the Go: Easily connect MoGo 2 Pro to your power bank, allowing you to move it to different rooms or take it on your next outdoor adventure.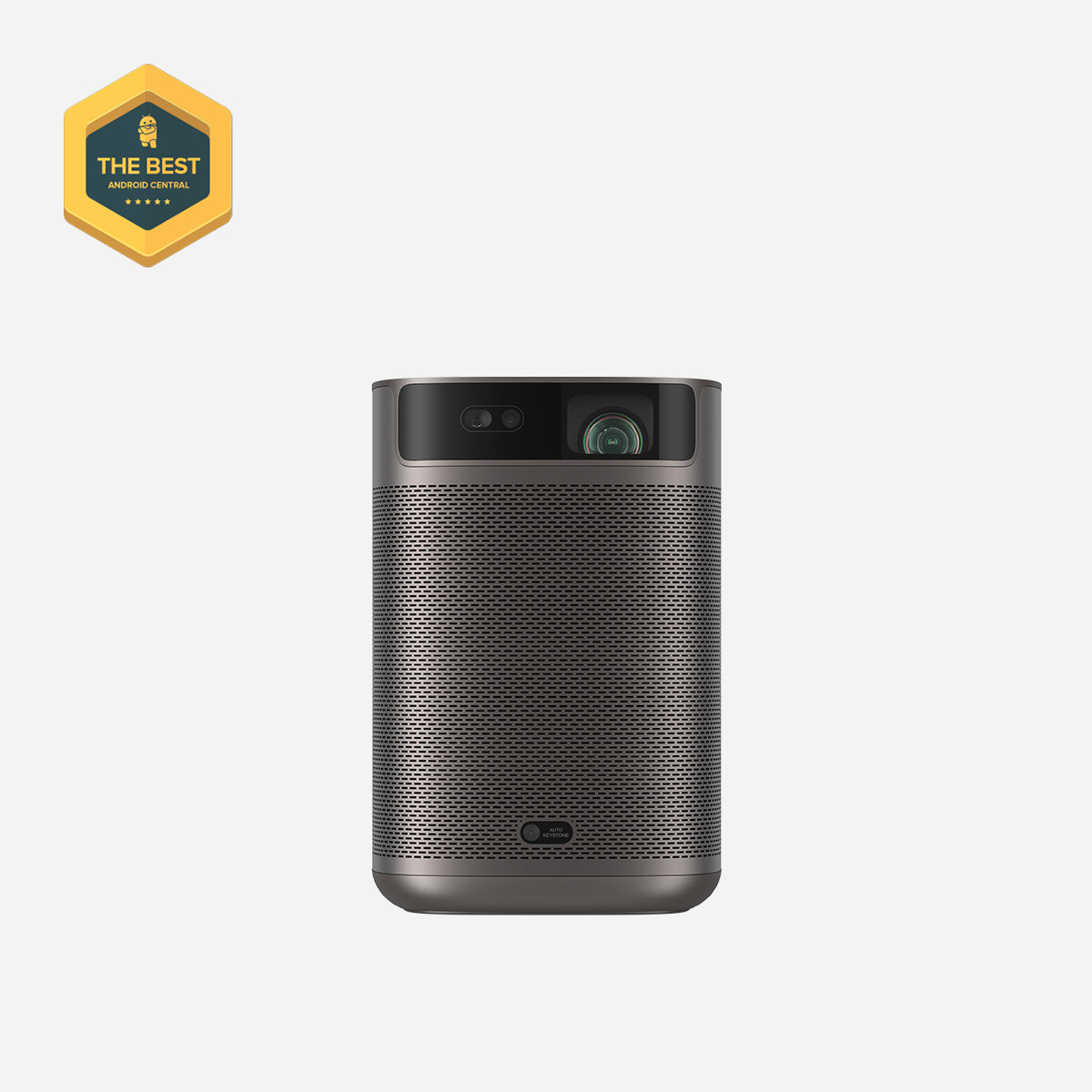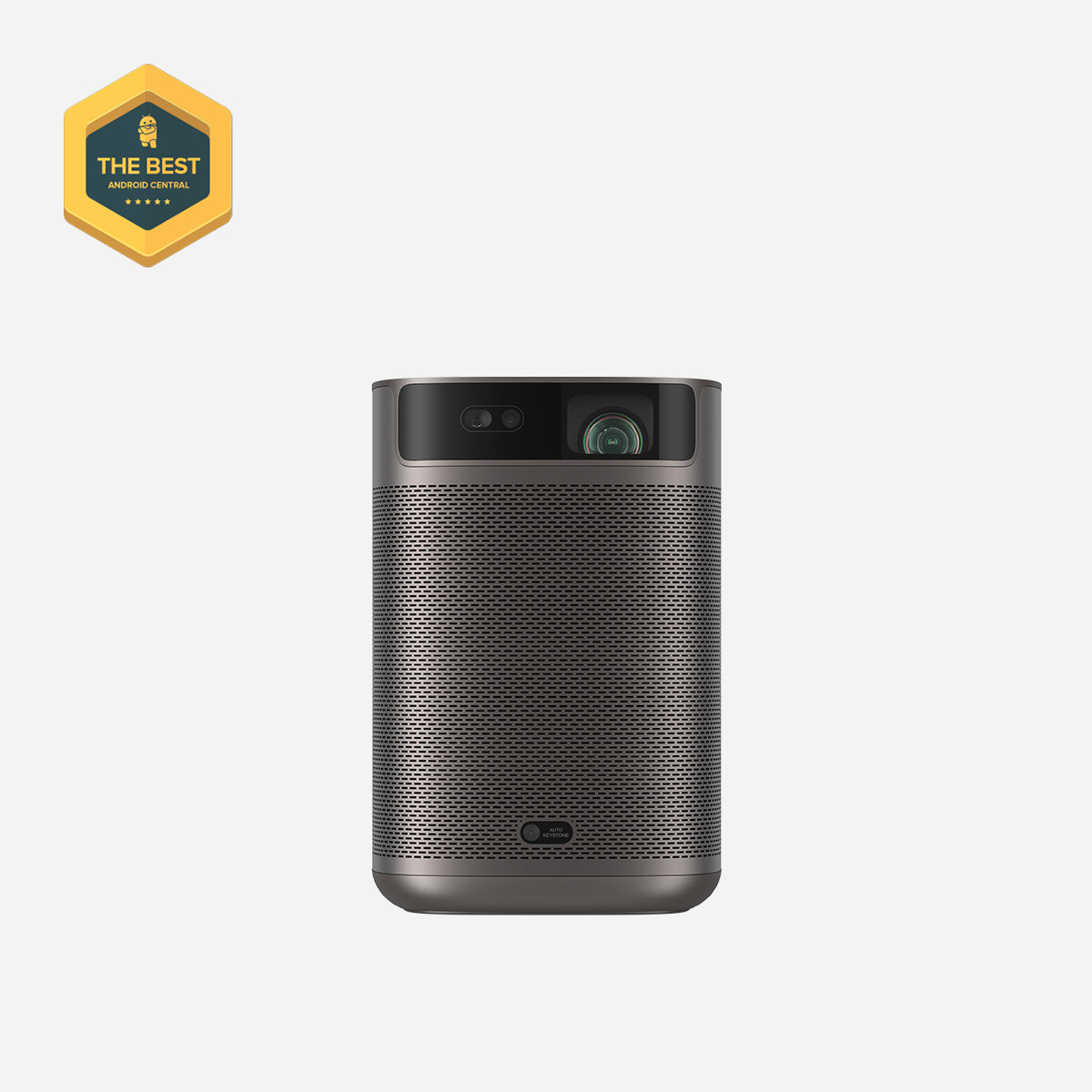 Cinematic Visuals for Only $399: MoGo 2's 400 ISO lumens, integrated D65 color temperature standard, and 90% DCI-P3 color gamut offer a cinematic big-screen experience with bright, colorful images.
Plug and Play: Let MoGo 2 do the work for you. With our industry-leading ISA 1.0 technology, enjoy the easiest projector setup experience.
Movies on the Go: MoGo 2 connects to your power bank and is easy to move to different rooms or during your outdoor adventures.
8W Speakers with Dolby Audio: MoGo 2's built-in dual 8W speakers with Dolby Audio provide impressive sound, helping you immerse in your favorite movies, music, and more!
Android TV 11.0, Thrilling 3D Movies at Home: MoGo 2 decodes 4K video smoothly and supports 3D content. With the upgraded Android TV 11.0, you get the ultimate user-friendly experience.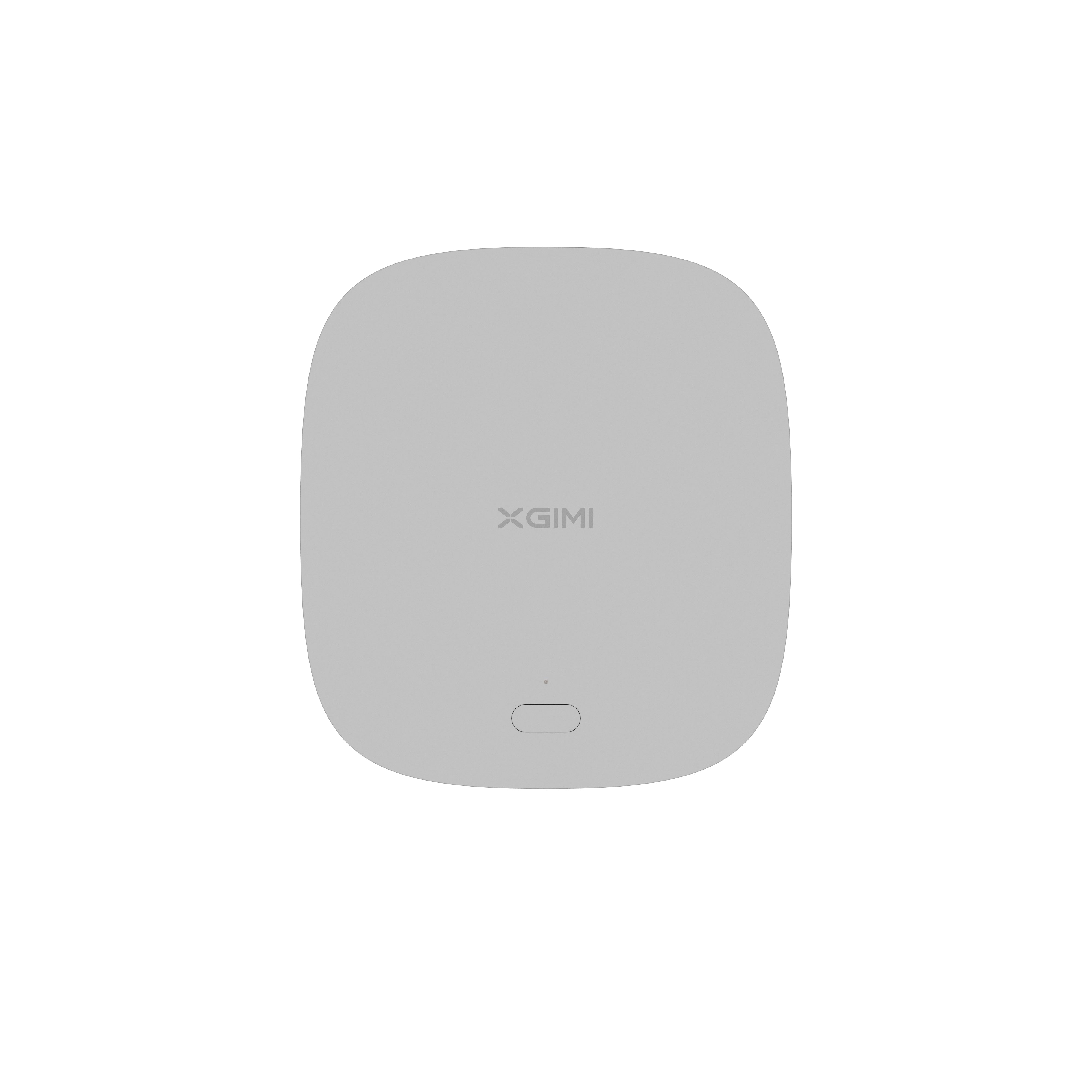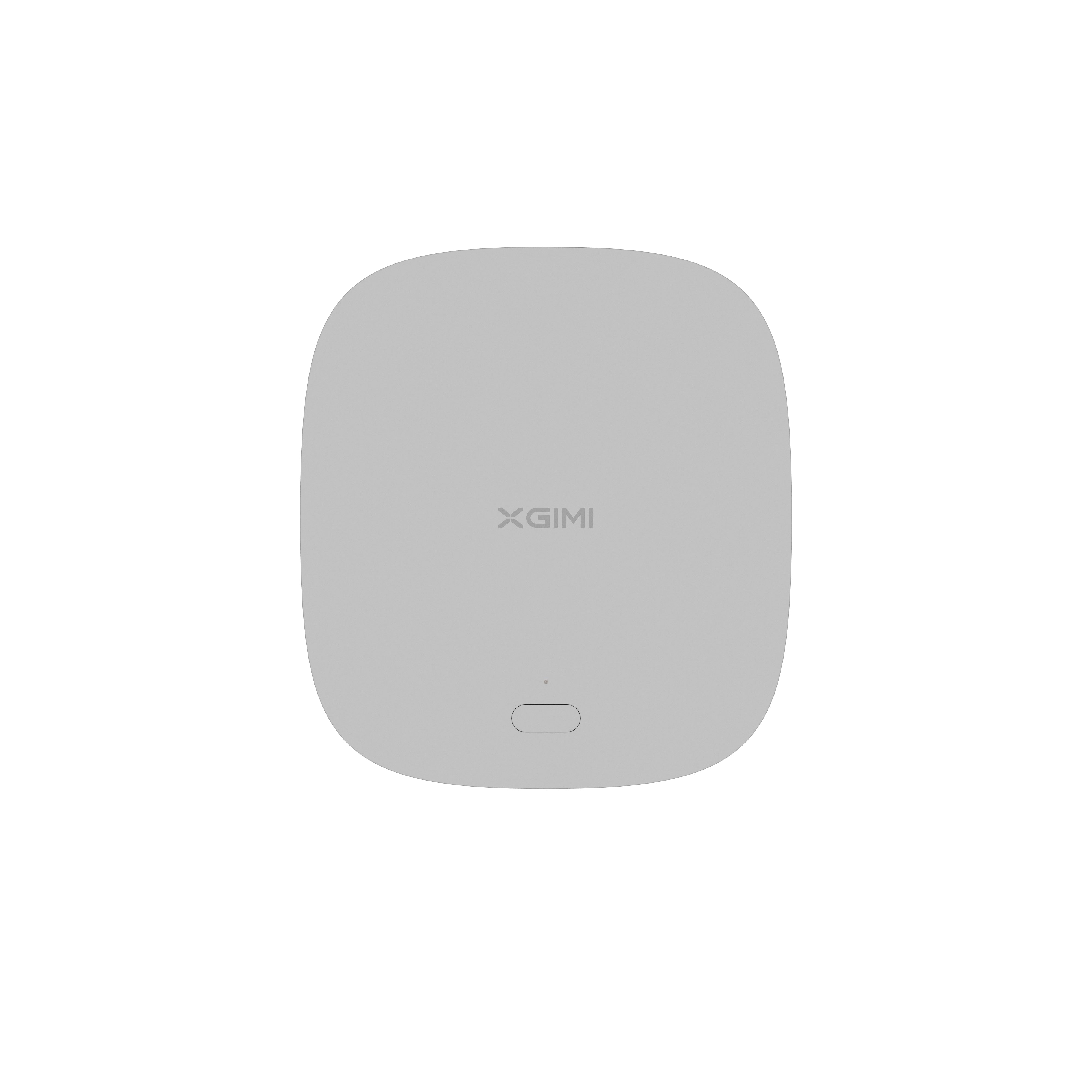 Conclusion
In conclusion, portable outdoor projectors offer a world of possibilities for immersive and captivating outdoor entertainment experiences. With their flexibility, portability, and ability to create cinematic environments in various outdoor settings, they have become a must-have device for movie nights, camping trips, social gatherings, and more. By considering factors like audio enhancements, lighting, seating arrangements, and adhering to essential tips for successful outdoor projection, you can maximize the potential of your portable outdoor projector. Choose the best portable outdoor projector that suits your needs, follow the guidelines for respectful and responsible use, and embrace the magic of outdoor entertainment with unforgettable movie nights under the stars.
Get $10 off Your Next Purchase
Join the XGIMI Community Today!