Enliven Your Next Camping Trip With A Portable Projector
By XGIMI Tech - 2022-01
Importance Of Camping
As an outdoor recreational activity, camping in the U.S. and Canada boosted because of the pandemic. Statistics available online indicate that more than 86 million households consider themselves campers. In 2020, 48 million families or people took at least one camping trip registering a rise of 6 million from 2019.
Campers, like most people, use smartphones wherever they go. They bring technology to ensure they are entertained while camping. With the power of the internet to support them, campers today arm themselves with various devices such as Kindle, iPad, Google Glass, smartwatch, fitness, and voice-activated devices.
Since camping is an outdoor activity, and often a group activity, it makes sense for campers to prepare group entertainment. A camping movie projector can qualify as a gadget to be included in the camping kit. Campers, back at home, enjoy watching movies on their smartphones, at the cinema movie or at home. At home, they may create movie nights as a group activity and screen popular movies using a movie projector. Thus, campers can now take their movies with them by including the best projector for camping in their camping gear.
Portable Projector Features
What constitutes a movie projector that is suitable while camping? Well, it is quite simple!
Though camping is an outdoor activity, it is possible that campers would pitch tents, and in no time, camping becomes an indoor activity. With the new fad of glamping, people will undertake more indoor activities. Therefore, the best outdoor projector should be portable enough to be used both indoors/outdoors with ease.
Thus, the characteristics of the best projector for camping would include:
• Be portable for easy shifting from site to site while camping or glamping
• Be compact and lightweight to facilitate easy storage
• Be easy to set up and repacked for storage
• Equipped with a powerful battery to last at least for a few hours on one charge
• Be versatile to be used indoors as well
• Be compatible with various devices owned by campers
• Be capable of adjusting to differing light conditions while camping
• Possess a powerful sound system
Camping And Technology
Camping has evolved over time, with the camping crowd adapting very well to developments in other fields, especially technological fields. Perhaps no one today would undertake a camping trip without the ubiquitous smartphone to guide the camper. The technology that has made connectivity a non-issue is a remarkable technology where campers can now connect things readily with just their smartphones. They can connect any compatible device, including a camping movie projector, an electric stove, a portable fan, or a portable TV.
Love For Camping
Some of the reasons for people enjoying camping would be as follows:
• Love for the outdoors
• A pro-active National Park Service in the Americas
• A robust RV Park network
• Availability of various kinds of infrastructure for camping such as camping grounds, toilet facilities, recreational opportunities, and Wi-Fi connectivity
• A love for spending time with family outdoors
• The increasing interest in glamping
Types Of Camping
There are several types of camping most commonly enjoyed, including:
• Close at home in the backyard
• Bicycle camping
• RV camping
• Glamping
• Tent camping
• Trailer tent camping
Ultimately, campers would love to try some new adventurous things in the lap of nature, and camping is one, which can give those thrills.
The Need For A Camping Movie Projector
Campers can enjoy their outing if they add a camping movie projector to their camping gear. The type of best projector for camping they choose will depend upon the type of camping they undertake.
Whatever the type of camping, the best outdoor projector they choose must be suitable for the purpose. For instance, if they prefer to camp in their backyards, then it becomes imperative that the best projector for camping must be portable with its own power source (battery) if the camper cannot provide a power source. If campers decide to undertake RV camping, then there is a possibility of a power source at the camping grounds. However, it is better to choose a portable camping movie projector in the event there is a lack of power source at the campsite. Since the camper will use the camping movie projector outdoors, the projector must host a high lumens LED source. As a backup, it is advisable to keep USB and hard drives so that the campers could use them in the event Wi-Fi connectivity is unavailable. The best outdoor projector should also host a built-in Android TV system, which would come in handy if there is no Wi-Fi connectivity.
Now that you have decided how they would use their portable projector for camping, the following two recommendations would adequately fulfill your needs.
This portable camping movie projector has several features that include:
Picture:
• Smartest screen adaptation technology
• Brightest and absolute visual experience
• 700 ISO lumens, brilliant 1080p FHD and LED-powered images
• Using built-in battery to enjoy big-screen entertainment
• 3D feature provides depth and image fusion on a 200-inch display providing movie-theater experience
• Features X-VUE 2.0 image engine providing good colors
Technology:
• HDR10+ offers high contrast ratio and phenomenal frame-by-frame color depth
• Compact design, superior engineering, and 59W battery
• Visual resolution compatible with dual 5W Harman Kardon speakers
• Distortion-free Hi-Fi sound with ample bass response
• Perfect for karaoke night or your fantastic music via Bluetooth connection
• Intelligent Screen Adaption (ISA) technology makes usability and setup effortless
• Fast boot up technology enabled by a superb processor speed and trained AI
Ease of Operation:
• Aligns image with projection area based on vertical/horizontal +/-45° angles
• Automatically focuses for a crystal-clear display
• Avoids obstacles by scaling projection automatically
• Automatically adjusts the projected image to match the screen size
• Seamless access to 5000+ apps such as Disney +, HBO Max, and Prime Video
• Built-in Chromecast allows you to cast -- apps and games wirelessly
• Cast from Android or Apple devices directly on to the projector
• Google Assistant feature allows operation of the projector through voice commands
• 60Hz motion compensation technology prevents image flutter and tailing when projecting dynamic images. Projecting sports movies or gaming images is a positively stupendous experience where all action is faithfully reproduced, retaining sharpness and clarity
• Great gaming experience via HDMI, USB, and headphone port
Safety and other features:
• Reduces eye fatigue by limiting exposure to blue light
• Low-power consumption
• Super-efficient LED lamp with 10+ years of usage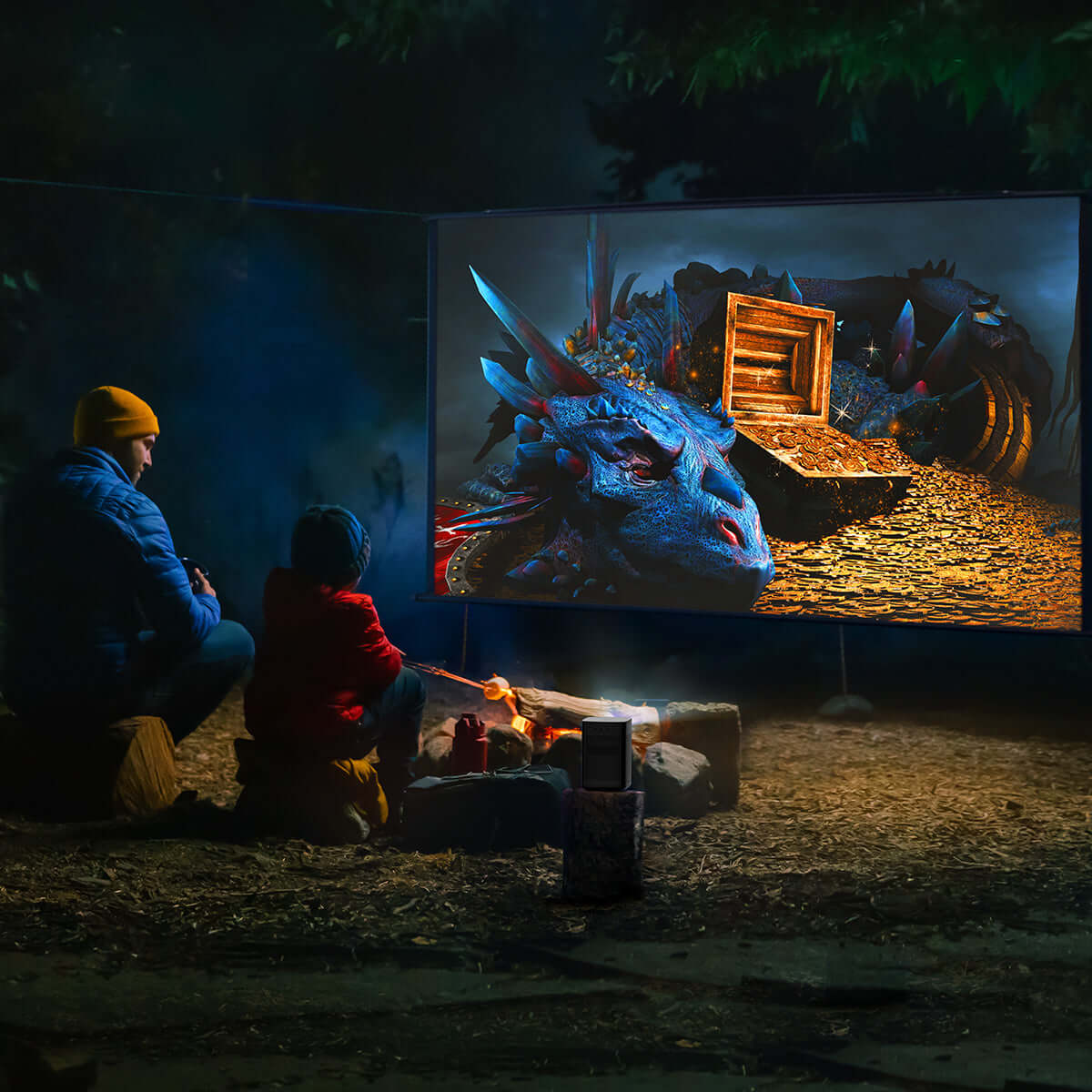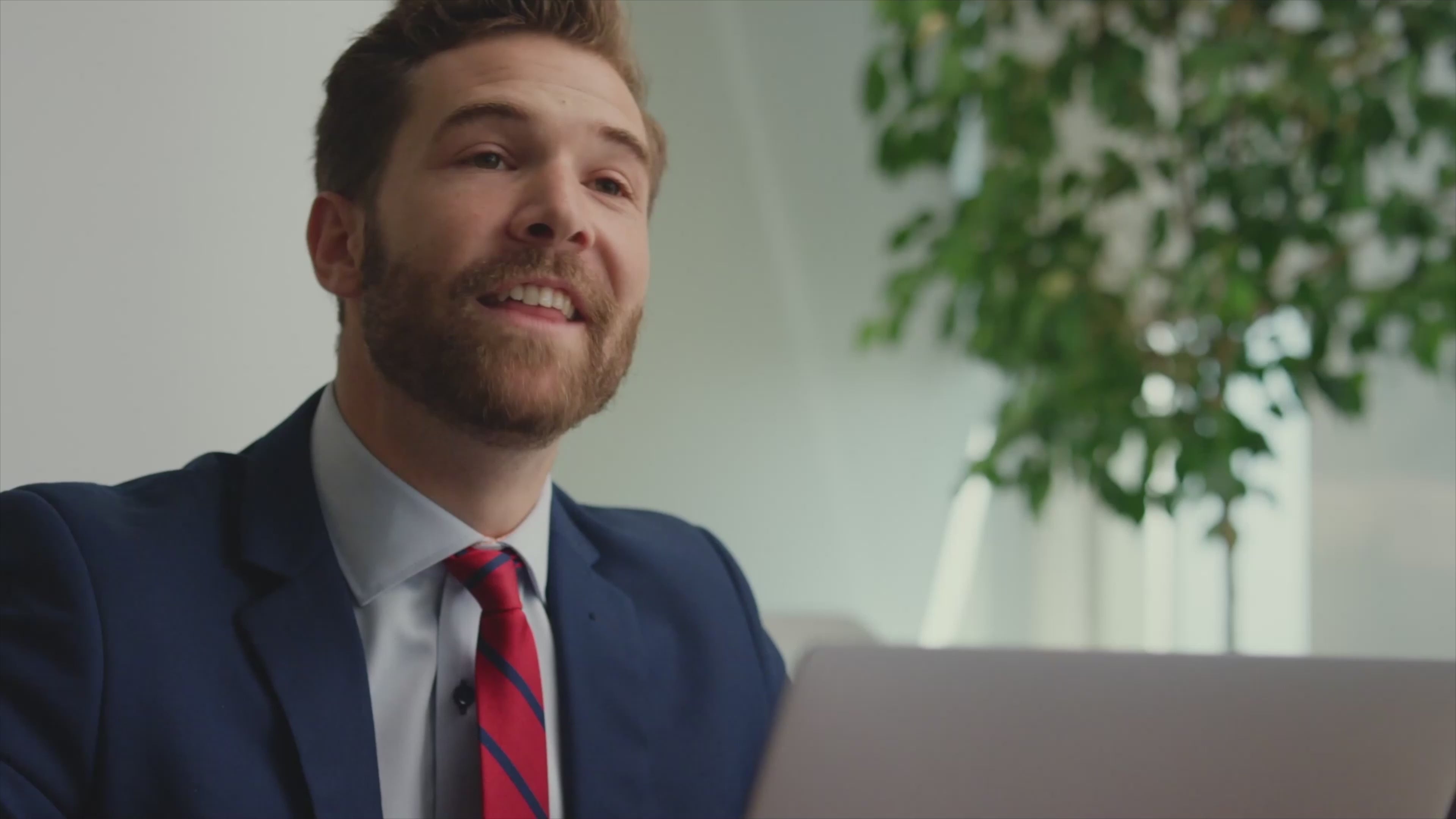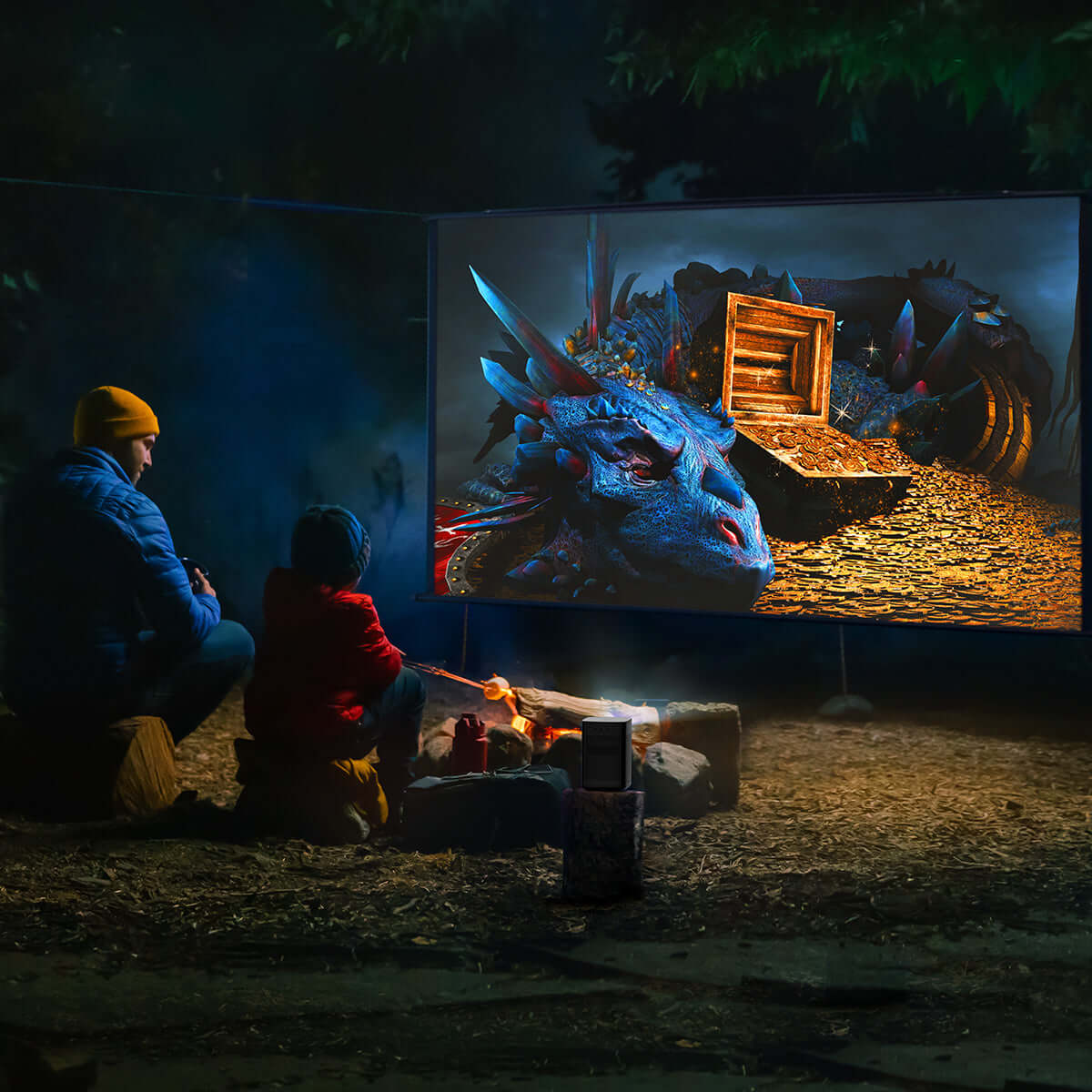 This portable projector is the world's first 1080p Android TV™ Portable Projector with built-in Harman Kardon dual speakers, and a high capacity battery. It has several features that include:
Picture:
• Revolutionary DLP technology
• 300 ANSI lumens
• Sharp and crisp images with a physical resolution of 1920x1080 pixels projecting in true Full HD
• Supports video format up to 4K Ultra HD
Sound:
• Harman Kardon Hi-Fi sound system
• Hosts dual 3W speaker unit
• Gold Ear Philosophy professional tuning for well-balanced sound
• Connects via Bluetooth or 3.5mm Audio Cable for use as an external Bluetooth speaker
Technology:
• Hosts new Amlogic T950X2 TV chip and MaliG31 GPU with 2GB RAM and 16GB ROM providing the most advanced image quality and high-speed automatic focus adjustment.
• Private cinema with great sound and screen size between 30 and 100 inches
• Compact design, superior engineering, and a built-in high-capacity battery
Ease of Operation:
• Patented Smart keystone correction will adjust the projected screen up to 40+ degrees both vertically and horizontally to give the best viewing experience
• Instant 10000+ points autofocus function will automatically adjust the focus within seconds
• Automatically focuses for a consistent crystal-clear display
• Works with the Google Play Store for Android TV™ – Showtime, YouTube, and games
• Access to 5000+ native apps
• Direct casting of entertainment apps, movies & TV shows, music, games, sports, and more from your Android or iOS device, Mac, Windows computer, or Chromebook
• Access to Android games - Final Fantasy, Minions, NBA JAM • Compatible with Switch, PlayStation, and Xbox
• "Hey Google" feature that allows you to operate the portable projector through your voice command. This feature can help you to operate the portable projector even if it is locked.
Safety and other features:
• Highly efficient LED light source with a lifespan of 30,000 hours or 10+ years of usage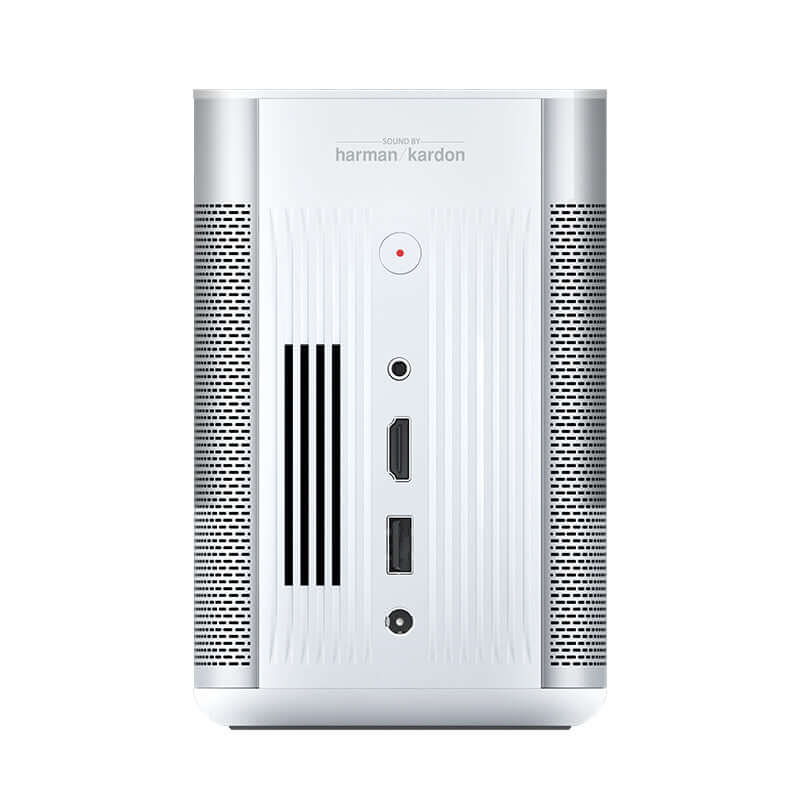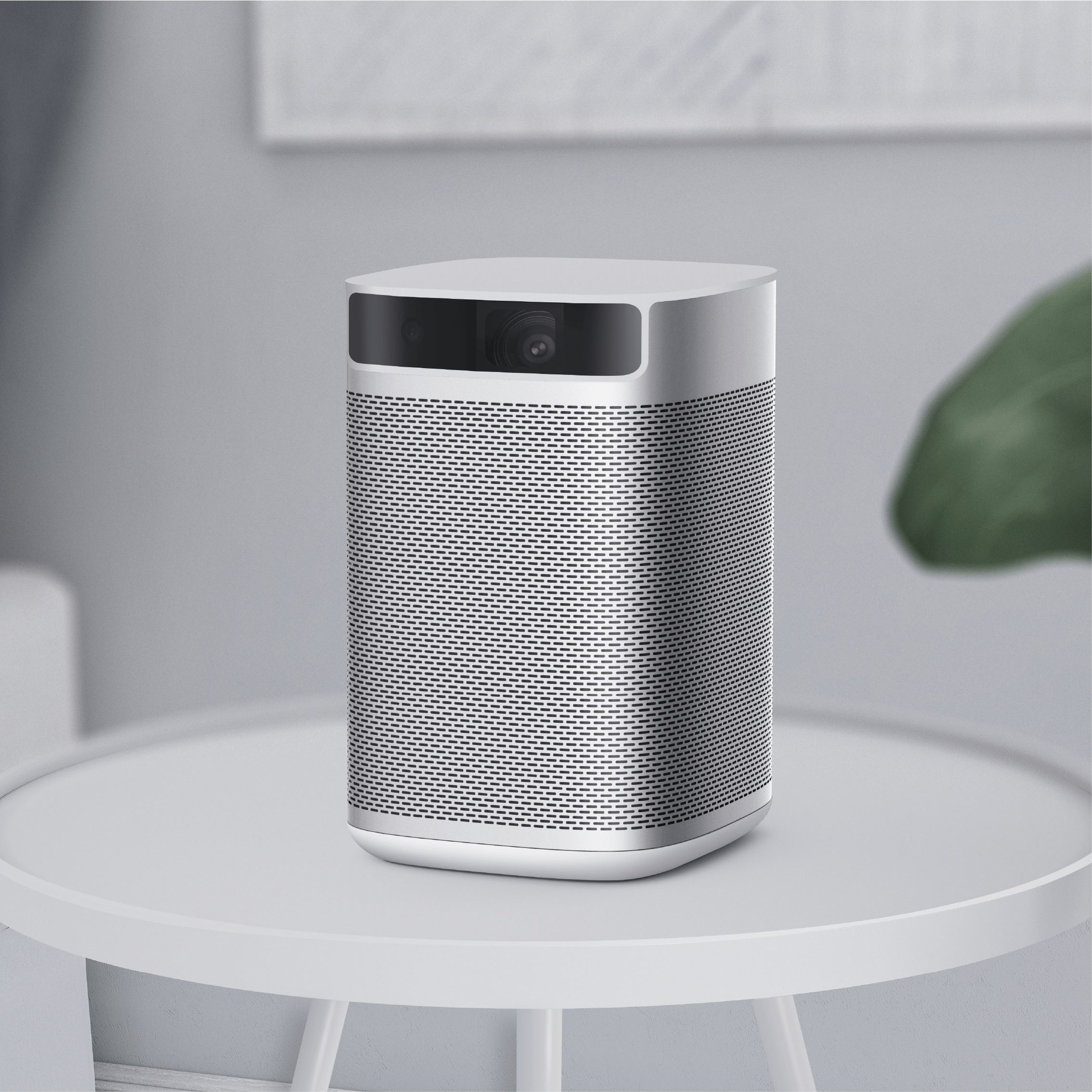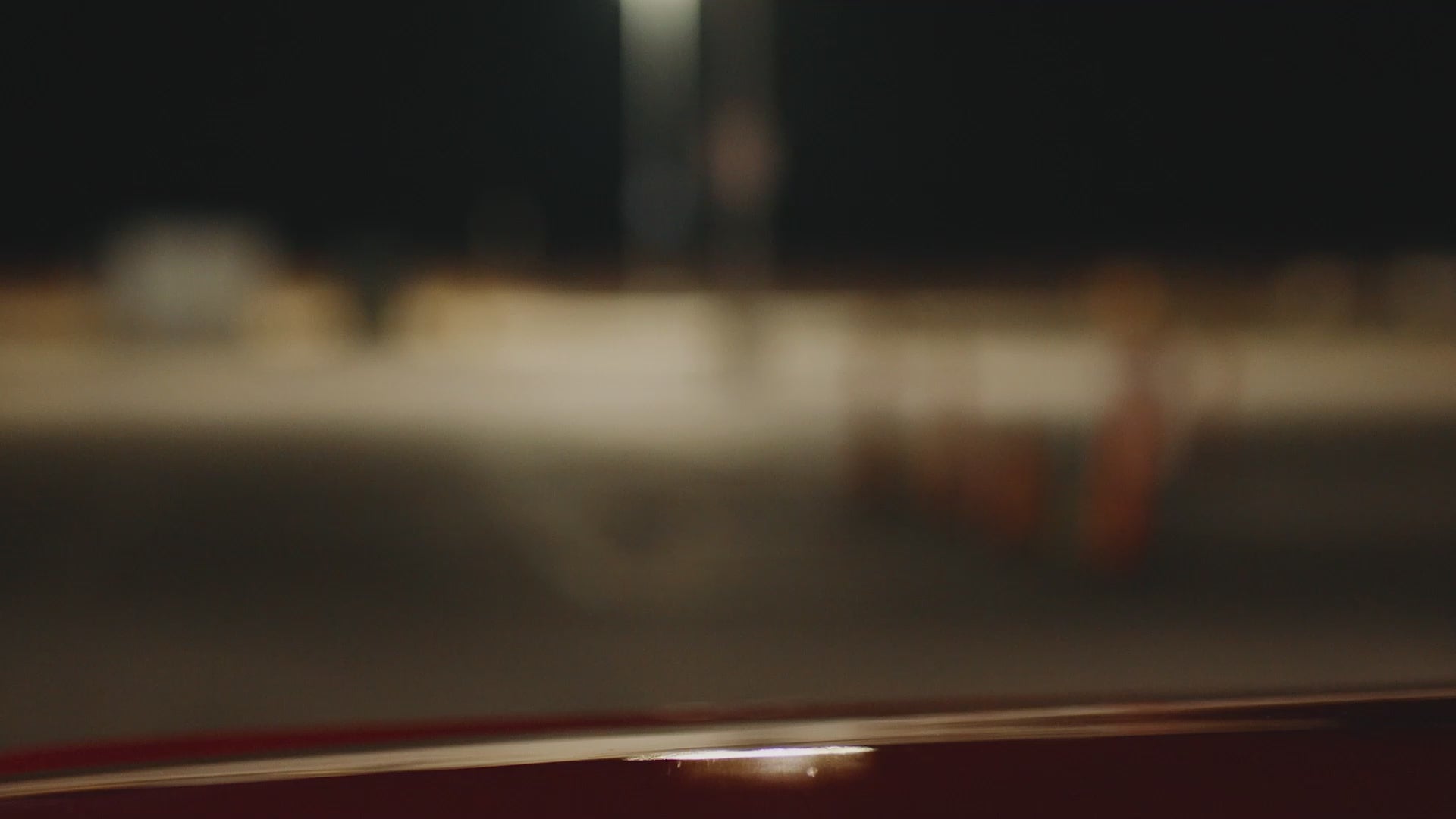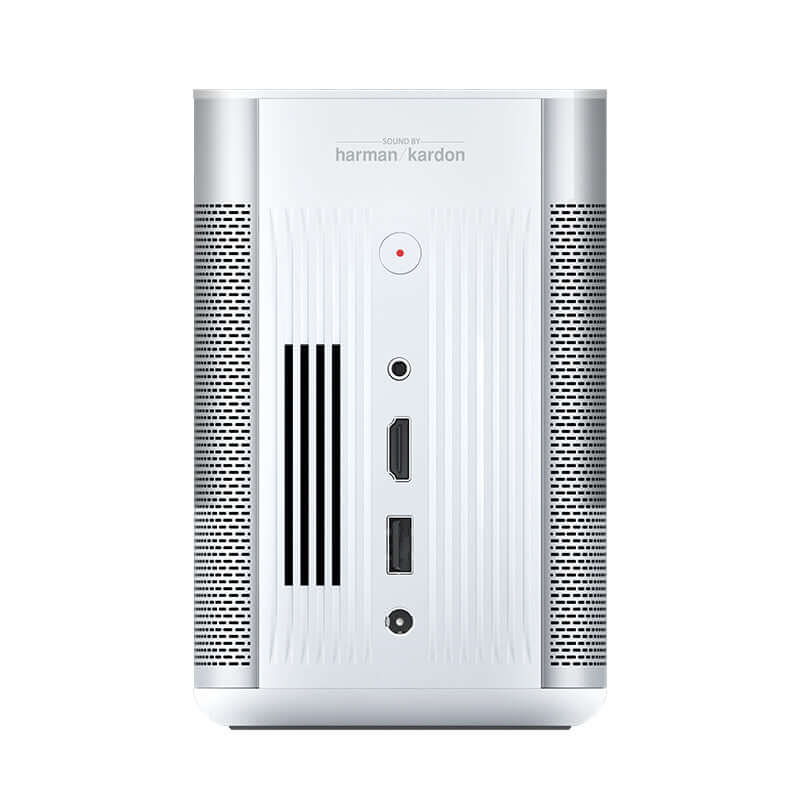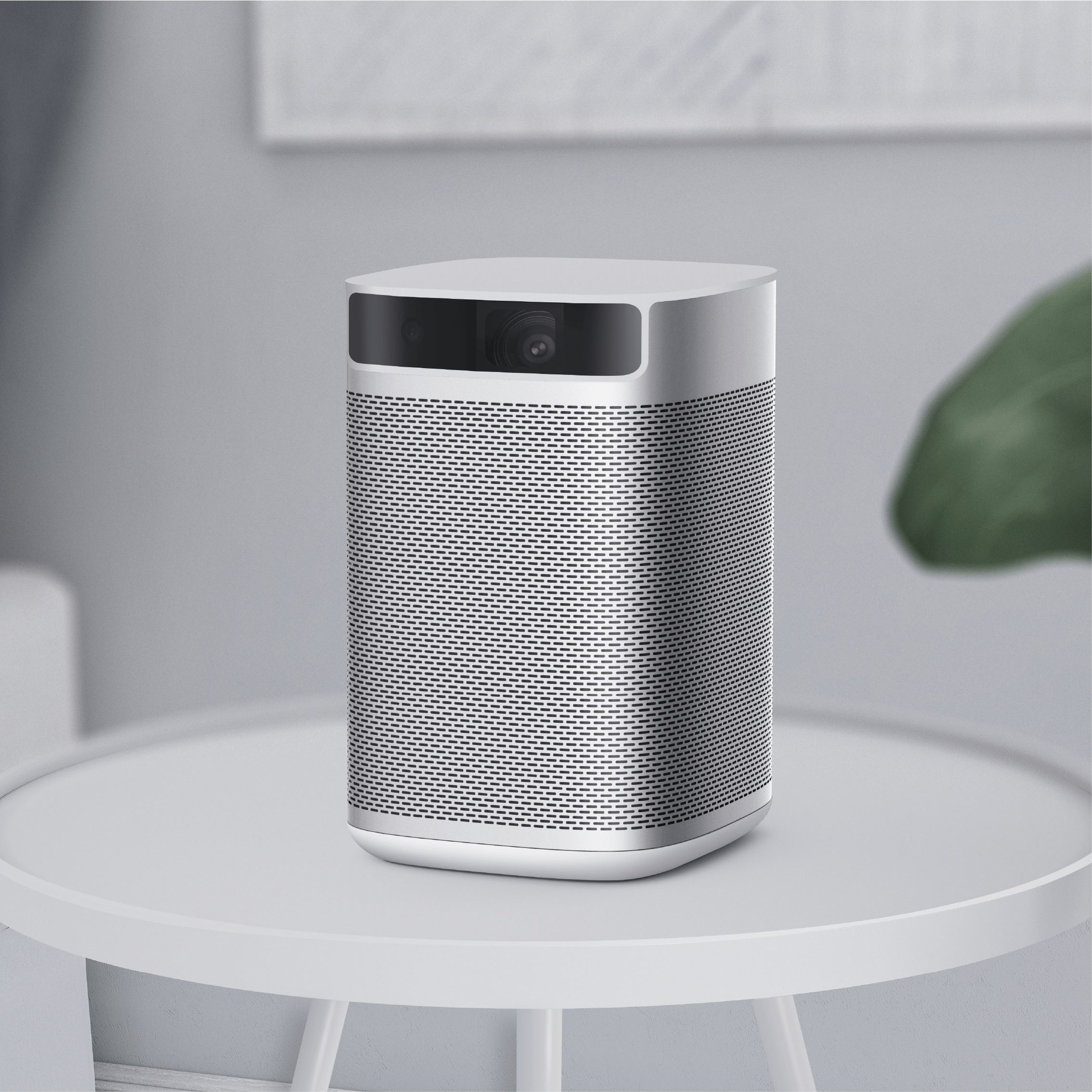 Tips For Setting Up A Camping Movie Projector
Setting up the best projector for camping is quite simple. It is advisable to locate a flat and even ground to set up both the screen and the camping movie projector. Campers can connect the best projector for camping to the main power source, if available. If not, they can use the built-in battery.
Campers should prepare the atmosphere for screening by switching off unnecessary lights and switching on the best outdoor projector. They can make the necessary adjustments to stabilize the screening parameters.
If Wi-Fi is not available, they can use the backup peripherals such as USB or hard drive. If Wi-Fi is available, they can use the Wi-Fi to play the movie chosen for screening.
Camping as a Learning Tool
There is no doubt that more people will take up camping as a desirable hobby. In fact, camping can be a family outing or a cozy outing for a couple. It can also be a wonderful hobby for spending quality time alone with only nature as the companion for campers. The family outing with children can be a terrific opportunity for parents to hit two birds with one stone. The camping activity can be a significant experience for children to appreciate nature and live for a few days out in the open. They can also watch their favorite movies or TV shows on the large screen in the outdoors, and perhaps learn more from the viewing under the stars. We also recommend movies to watch while camping.
Get $10 off Your Next Purchase
Join the XGIMI Community Today!