Buying Guide For The Best Home Theater
Projector For Under $2,000
By XGIMI Tech - 2022-03
How do you like your home entertainment?
Well, you can improve your home entertainment experience at a reasonable price. You can get yourself an LED home theater projector. LED home projectors are suitable for home theaters for their excellent picture quality and minimal maintenance requirements.
For just under $ 2,000, you can replace your TV with the best home theater projector with 4k and 1080p resolution in the market. 4K and 1080p home projectors are typically powerful, feature-packed, and with great sound. Large screens of various sizes are also available for consumers to enjoy. You won't have to buy a lot of external equipment to create a cinematic experience at home.
How To Choose The Best Budget Home Theater Projector
Picking the best budget 4K or 1080p home projector can be a challenging task. This challenge is attributed to the myriad of brands available in the market. However, you can simplify the process by coming up with a reasonable budget. The specs are the other vital aspects to keep in mind. The following are brief descriptions of the features to consider.
1. Resolution
We describe the resolution of a projector by the clarity of the images produced. Clarity, on the other hand, is determined by the number of pixels that display in a given space. 4K and 1080p resolutions are among the best ones for home-usage. The higher the projector's resolution, the more pixels it depicts in images.
Purchasing a 1080p home theater projector and 4K home theater projector ensures that you enjoy high-quality images. The two are the best options for those with an eye for detail. Other considerations are how often you'll use the projector and the ratio of the content you plan to view.
2. Brightness
One of the critical indicators for the performance of a projector is its brightness. The modern projector uses a standard measurement for brightness, usually expressed as lumens and ANSI lumens. ANSI lumens are often used to measure projector brightness, generating higher accuracy than other lumen light sources.
The factors that affect the number of lumens or ANSI lumens you'll need are ambient light, location, and screen size. Projectors with 800 ANSI lumens are best suited for rooms with low to medium ambient light (e.g., bedrooms). And those with as high as 2,200 ANSI lumens are appropriate for rooms with medium to high ambient light (e.g., living rooms).
3. Built-in Speakers
Before purchasing a home projector, the primary concern is usually the quality of pictures. Most people often overlook the quality of sound. The sound quality of a projector depends on the capabilities of its built-in speakers. Fortunately, some brands in the market are fitted with good quality built-in speakers to enhance your audio experience, thus no more extra money is needed for external speakers. A great sound experience makes your user experience livelier.
4. Screen-Size
The screen is significant because it affects the quality of images produced. The screen ensures smooth and crisp images. The screen influences are brightness, contrast, and viewing angle. It's crucial to consider the available space before opting for a specific size screen.
The ideal screen size suitable for home usage ranges from 100-120 inches. The screen size is recommended since it allows you to see it in its entirety. In simple terms, you won't strain your eyes or move your head side-to-side to see the whole picture. Also, a bigger screen doesn't always mean clearer. Some of the clarity could be lost if you enlarge an image over a great space. As the number of pixels on the screen stays the same no matter how large the screen is, and thus the larger the screen is, the more dispersed the pixels are.
5. Setup Technology
The ease of setup is a critical aspect to consider before buying a home projector. There's so much to benefit from acquiring a home projector with an easy setup procedure.
The features to be on the lookout for are:
Autofocus – You'll not be required to focus your projector manually.

Auto keystone correction – With a simple touch of a button, the projector automatically detects and corrects distorted images.

Auto obstacle avoidance – When there is an obstacle such as wall inserts and cabinets, your projector automatically recognizes and scales the image to avoid it.

Intelligent screen alignment—The projector can identify the screen and perfectly match the display to each edge.
These features help simplify the projector's usability. A projector with these features adjusts your displays and keeps them clear. Just like that!
6. Portability
The 4K and 1080p home projectors vary in size, influencing their portability. How you plan to utilize the projector is a factor to consider. It's more appropriate to buy a more portable projector if you plan to use it in various indoor locations like offices and schools.
7. Additional Features
Home theater projectors come with standard features and additional features. The unique features enhance the usability of projectors. Most modern home entertainment projectors have at least one HDMI input for media players, satellites, and other cables. HDMI is one of the frequently used connections of a projector that assists in displaying images and sound signals from external sources such as a laptop, gaming computers, and TV.
USB, LAN, Bluetooth, and Wi-Fi are other connectivity ports to keep in mind. LAN is a reliable method of connecting your laptop to your projector. You can easily access files in your flash drive using the USB port. Bluetooth technology offers a wireless and secure connection from other devices to your projector. Wi-Fi connection assists create and connecting a wireless network that you can use to communicate with a computer or laptop.
Built-in entertainment, such as Android TV, makes it easier for you to get content and broaden your information sources. These resources include 5000+ apps like Hulu, HBO Max, Disney+, etc.
A home theater projector should be on top of your shopping list if you enjoy certain TV shows and movies. You'll get the chance to enjoy your favorite shows on a big screen accompanied by great sounds.
Product Recommendations
XGIMI projectors are among the best in the market for the entertainment of your whole family. You'll get value for your money when you purchase one of the available options. The following are two examples.
● 4K UHD / 1500 ISO Lumens – Enjoy high-resolution images in the comfort of your living room.
●ISA technology (autofocus, auto keystone correction, obstacle avoidance, intelligent screen alignment) – easy setup with a remarkable usability experience.
●MEMC (Motion Estimation, Motion Compensation) – Get motion images with incredibly low image blur. This feature is ideal for gamers or movie lovers, as it enhances the gaming or viewing experience by providing a better balance between frame delay and smoothness of the picture.
●HDR10 (High Dynamic Range) – Great picture quality for all your favorite programs. This feature enables the projector to provide brighter, darker, and show more grey shades in between. In other words, it makes the picture appear more realistic.
●Harman Kardon sound – Enjoy refreshing room-filling sound taking your viewing experience to a new level.
●X-VUE 2.0 Image Engine – Unparalleled visual clarity. You get to experience a significant boost in clarity and color detail.
●Multiple Ports: 2x HDMI, 2x USB, 1x LAN, 1x Headphone – Enhanced user experience. Users get to enjoy connecting their projectors with different kinds of devices such as laptops, phones, Switch, etc.
●Supports Chromecast Built-in: Bluetooth 5.0/WiFi compatibility – Ease connectivity with minimal effort. The Chromecast built-in technology helps you stream content on the screen which allows you to watch your favorite entertainment and apps from a computer or mobile device onto the screen.
●Android TV™: Enjoy easy access to over 5000 apps, like HBO Max, Disney+, HULU, and more! – More entertainment for the entire family.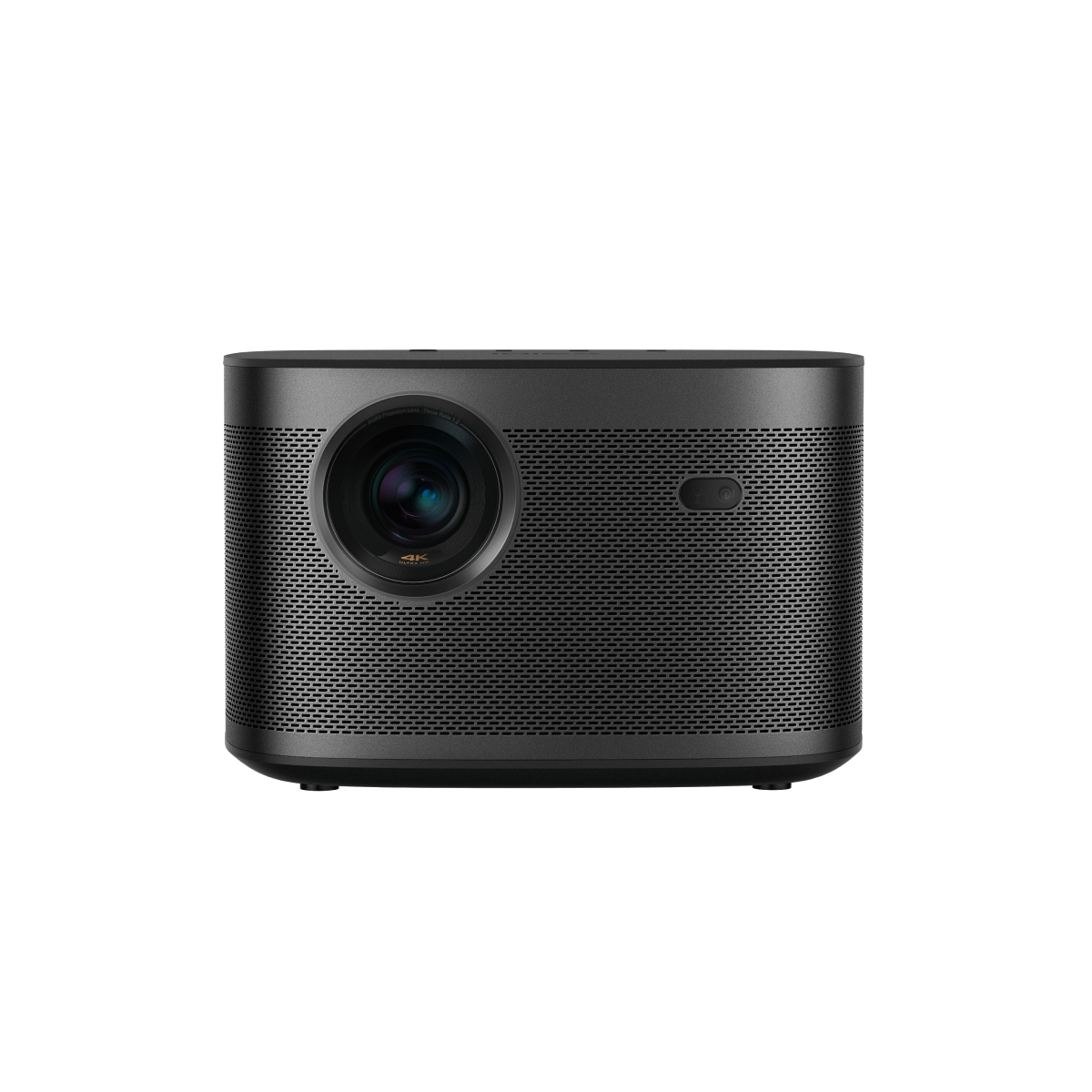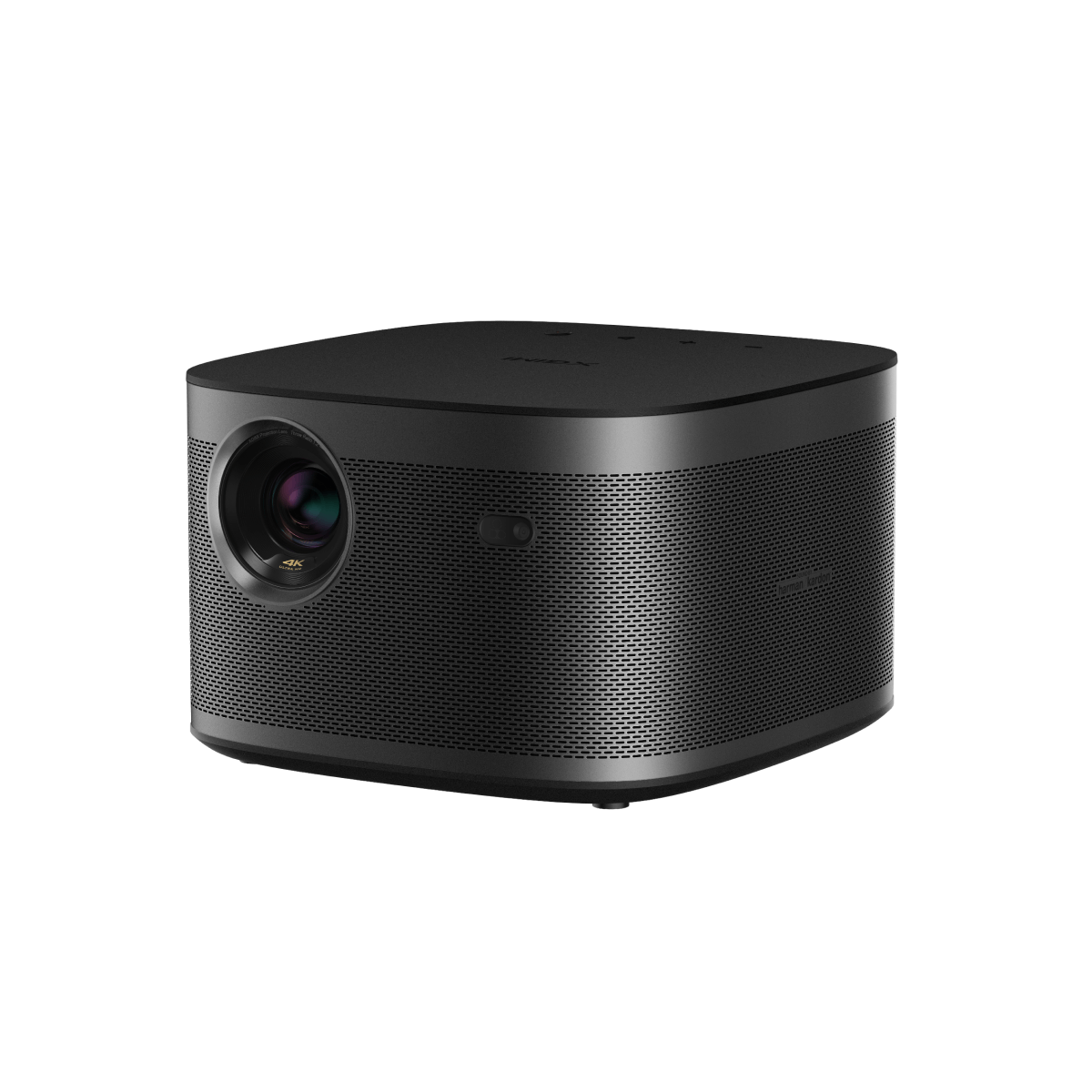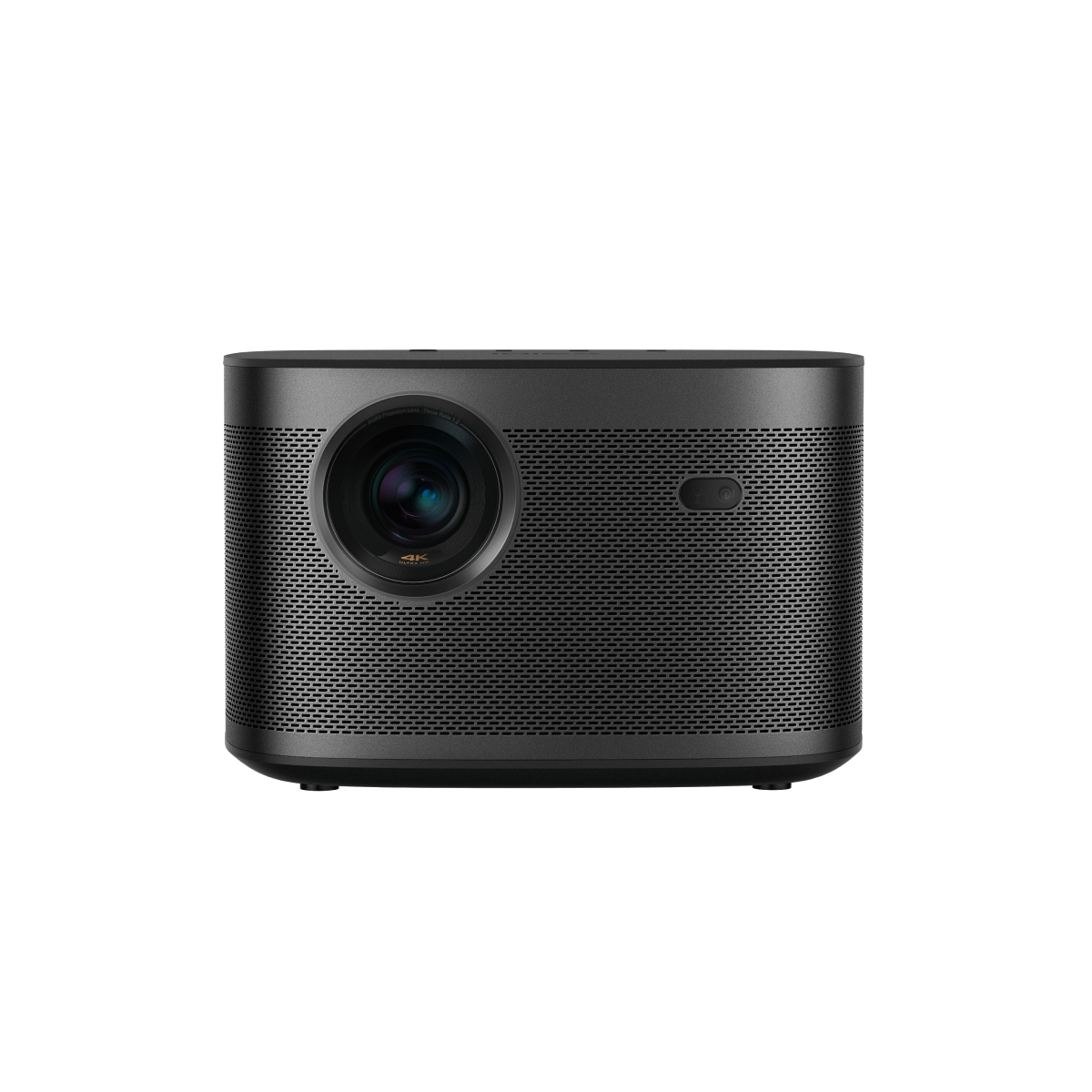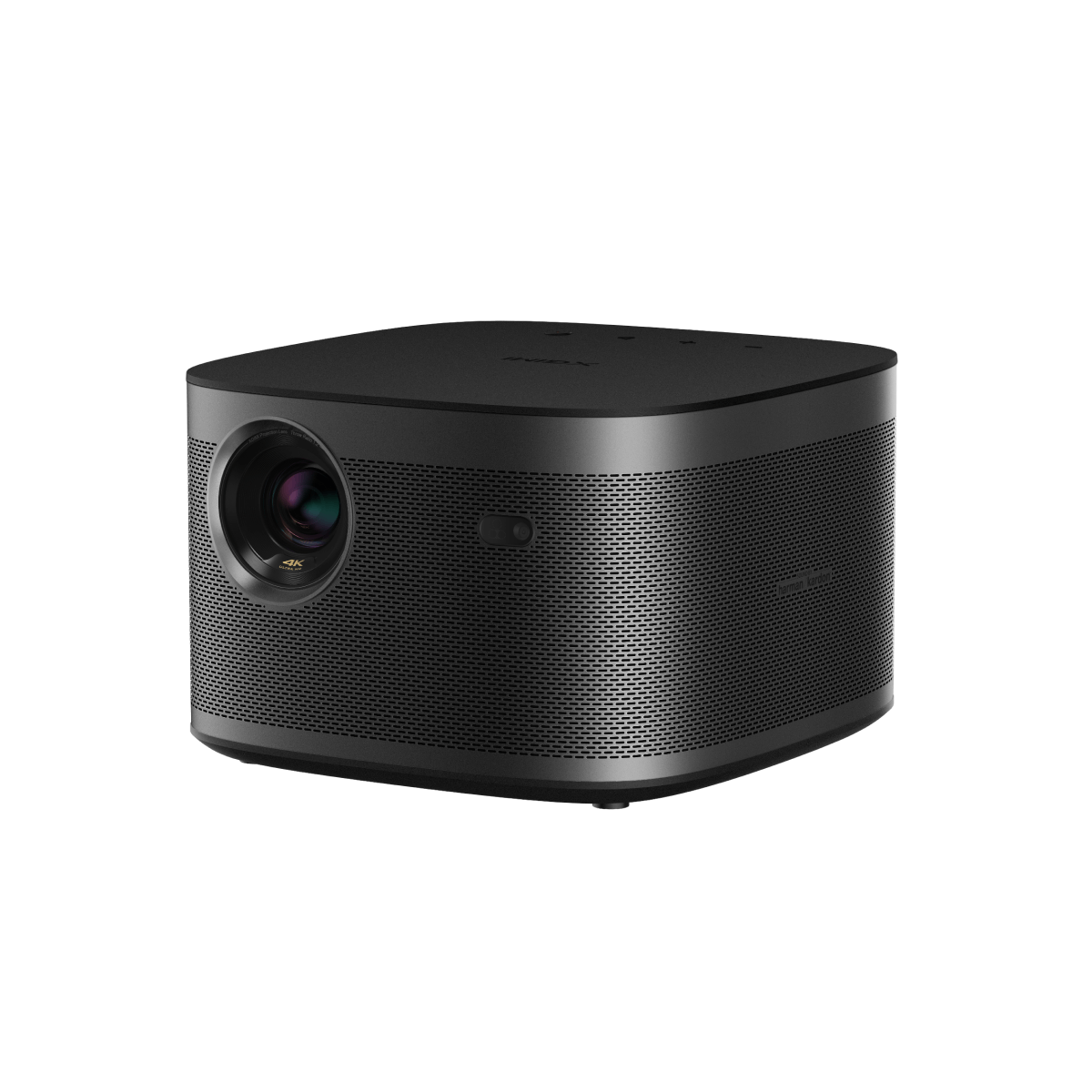 ●1080p FHD / 1500 ISO Lumens – incredible 1080p FHD and bright 1500 ISO Lumens for the whole family to enjoy clear images.
●ISA technology (autofocus, auto keystone correction, obstacle avoidance, intelligent screen alignment) – ISA technology is heavily utilized today. Users get to optimize the simple usability of products that use this technology.
●MEMC - You won't miss any action of your favorite show due to blurry images. Great for fast-paced content making it ideal for gamers, action movies, and sports lovers.
●HDR10 – This feature makes the images look more realistic hence the outstanding picture quality for the whole family to enjoy.
●Harman Kardon sound – Enjoy your favorite show with incredible sound. Create a cinematic environment at home.
●X-VUE 2.0 Image Engine – You can enjoy enhanced clarity, true color restoration, and exceptional noise reduction.
●Multiple Ports: 2x HDMI, 2x USB, 1x LAN, 1x Headphone – You can use these ports to connect to your laptop, tablet computer, mobile phone, and flash drive.
●Supports Chromecast Built-in: Bluetooth 5.0/WiFi compatibility – Enables secure and wireless connectivity to improve user experience.
●Android TV™: Enjoy easy access to over 5000 apps, like HBO Max, Disney+, HULU, and more! – Experience your favorite TV shows on a new different level.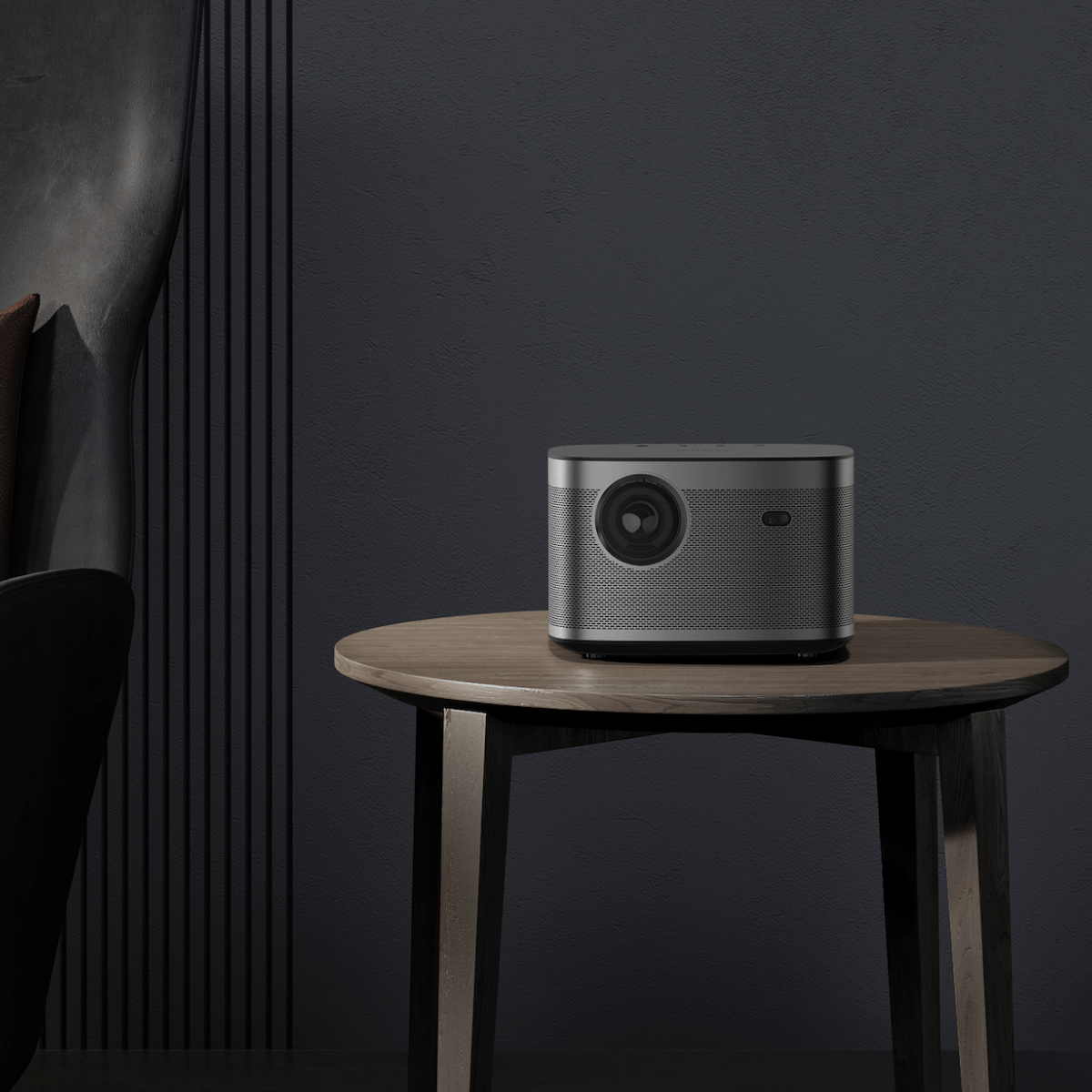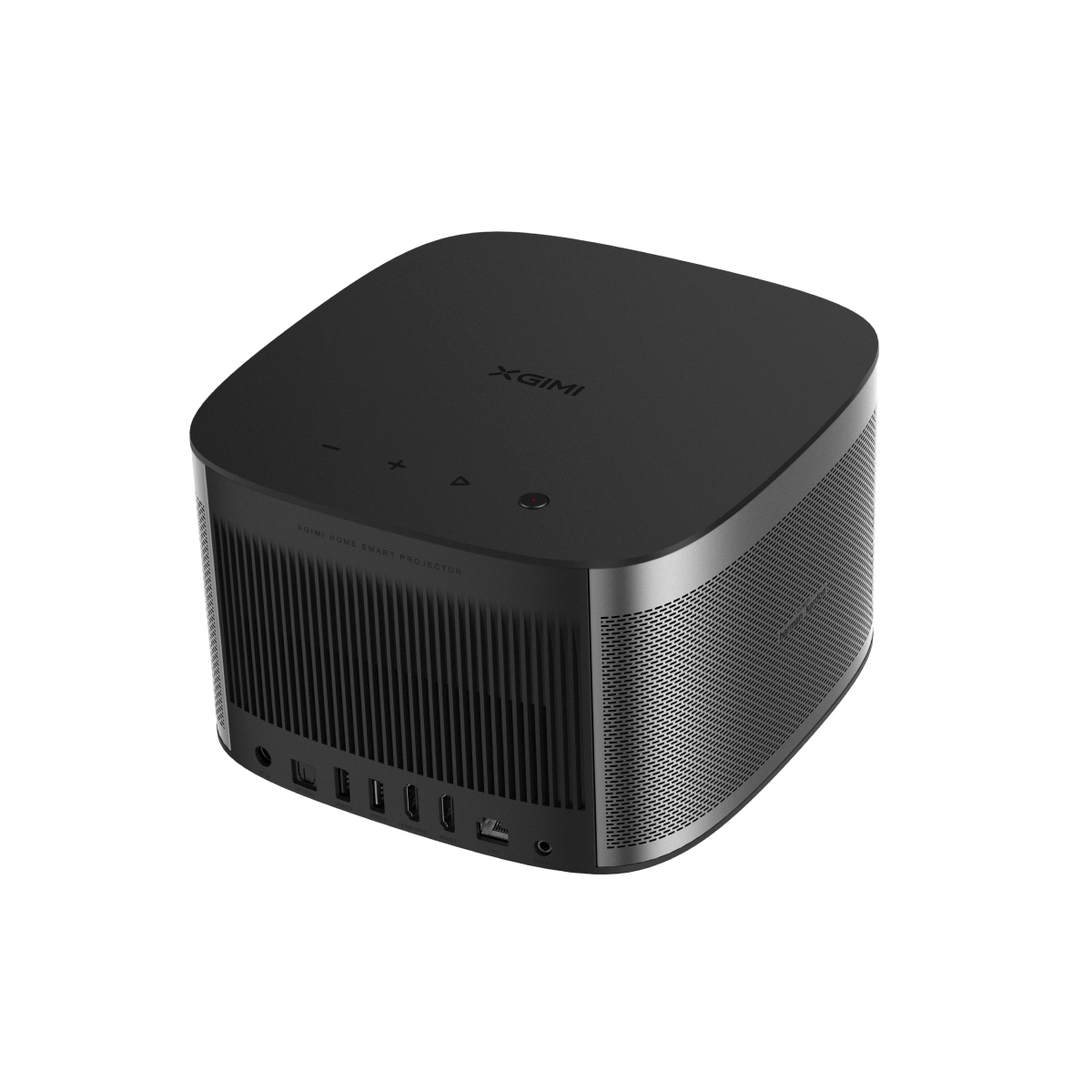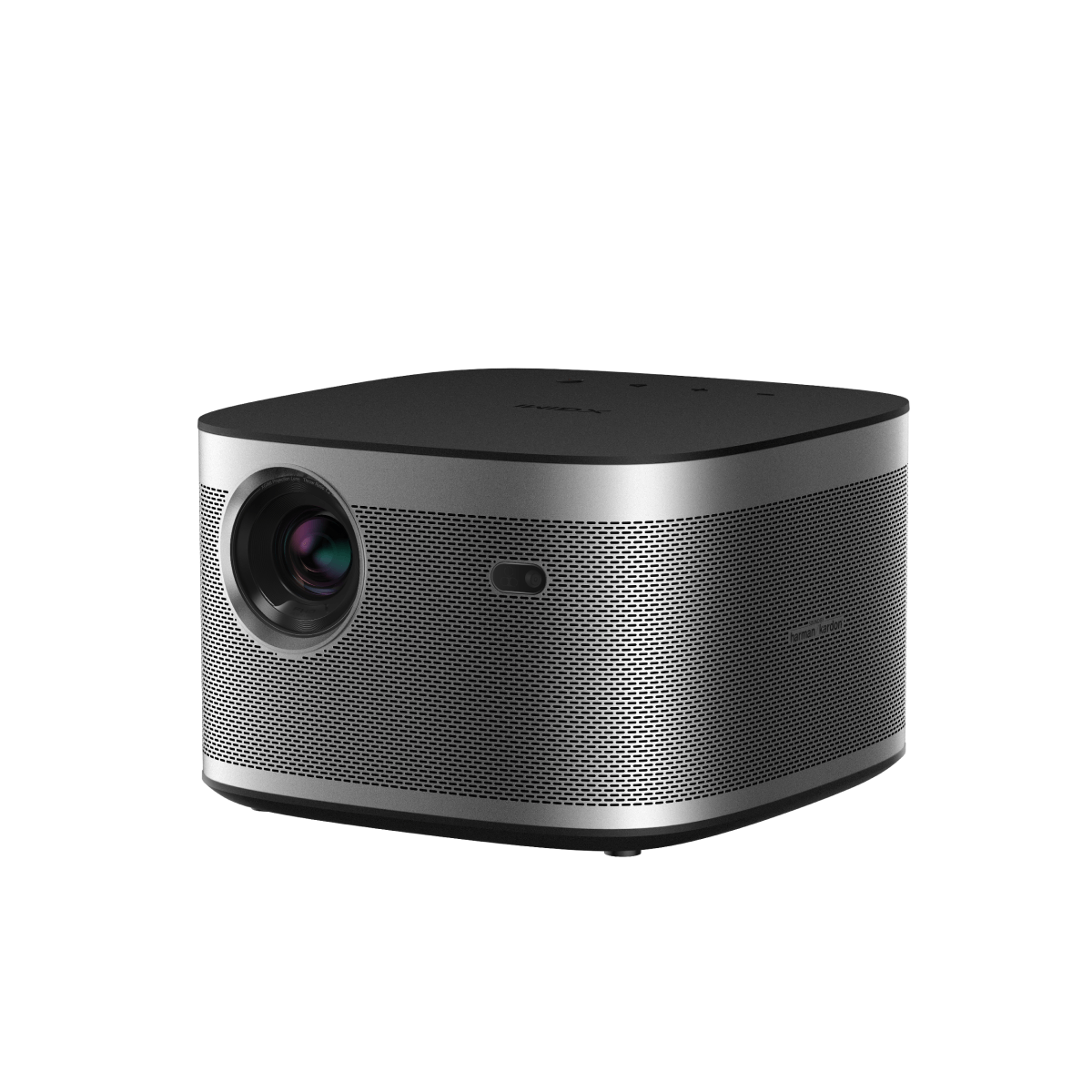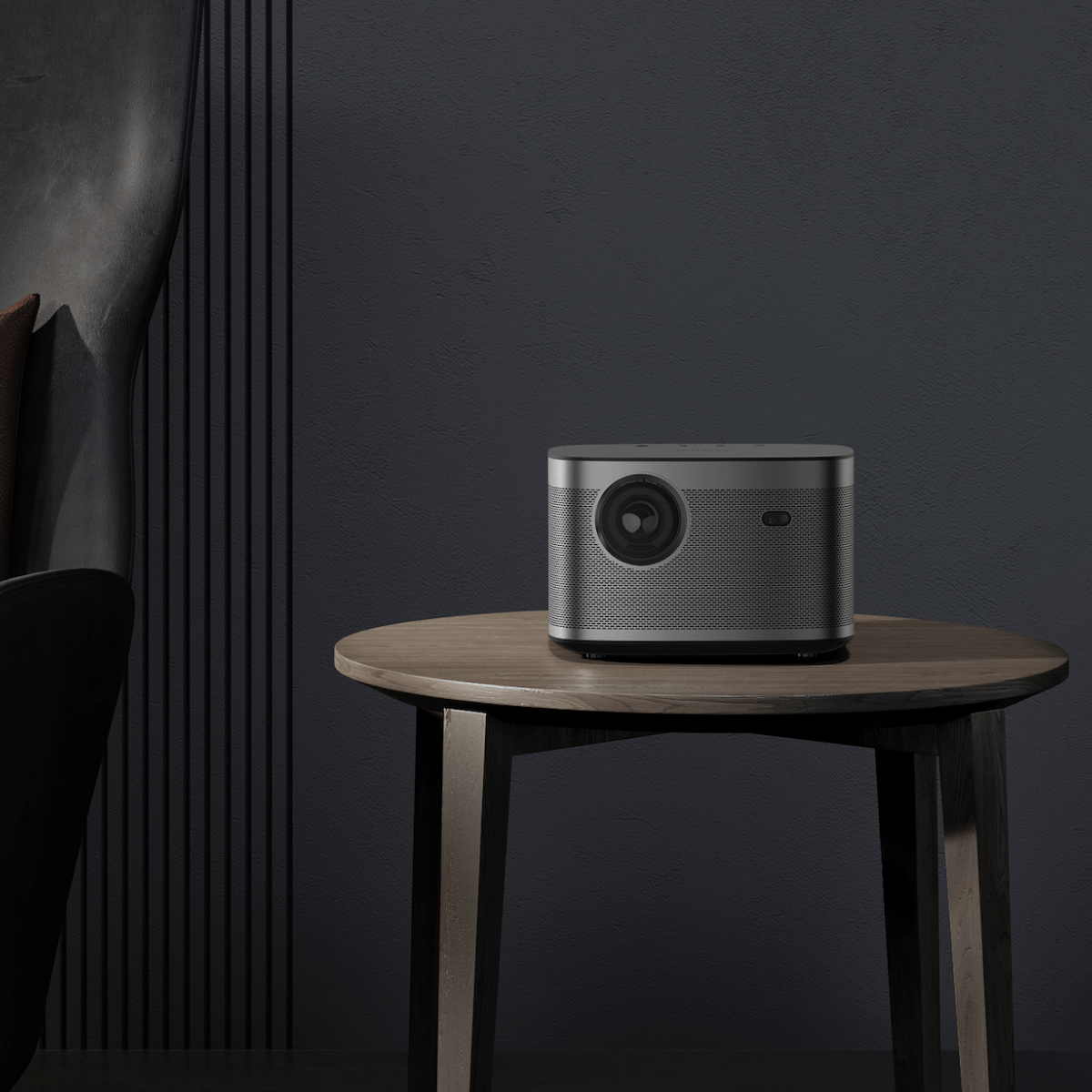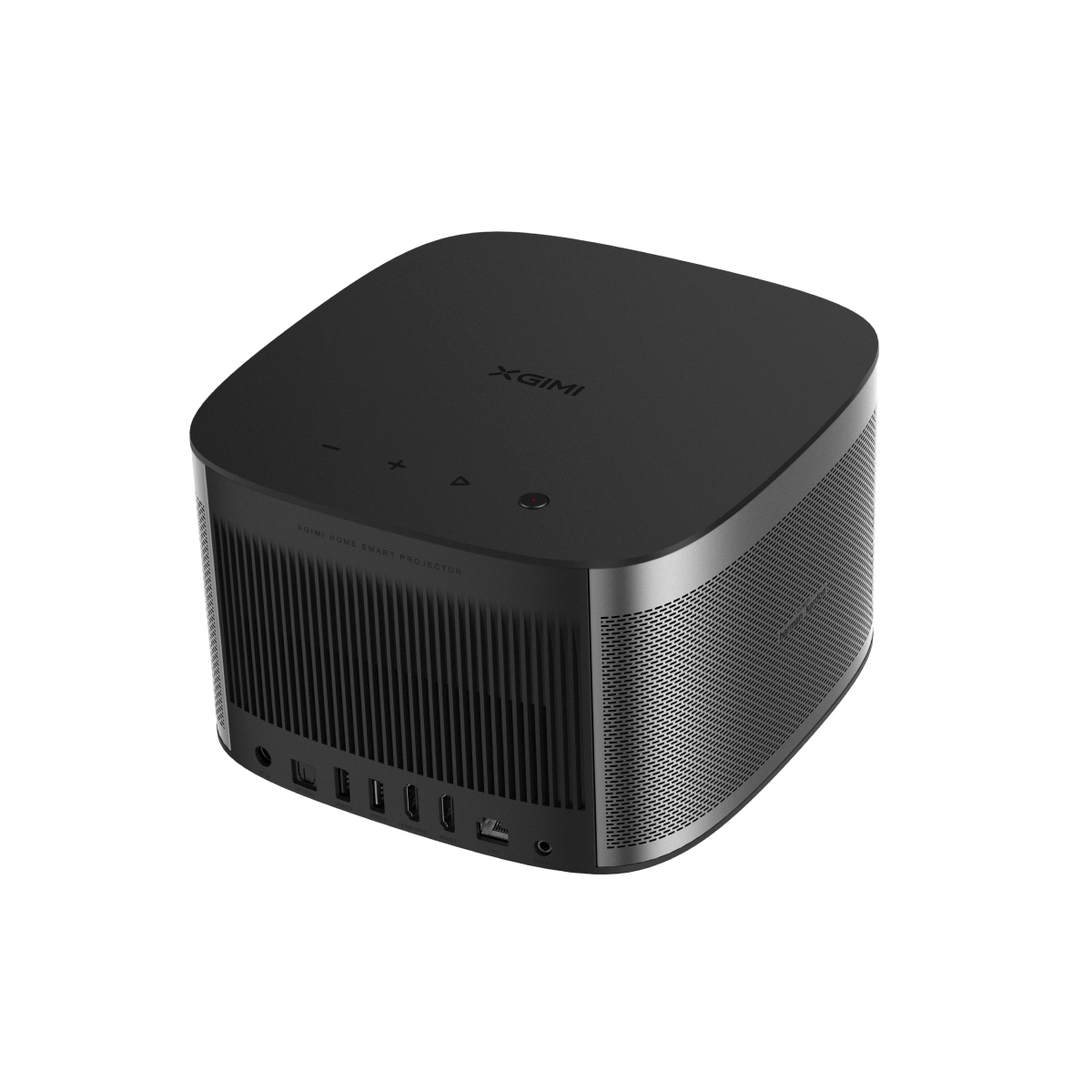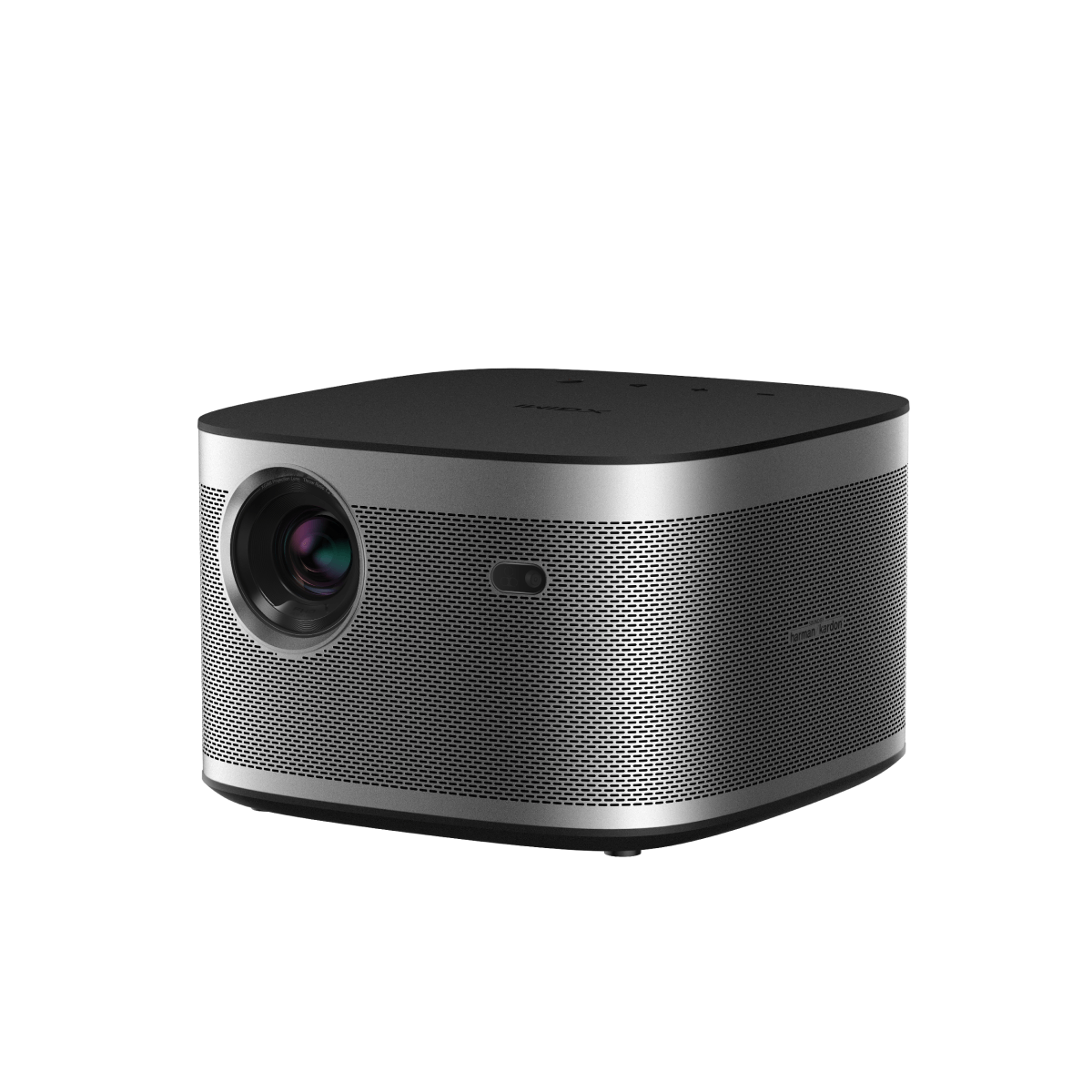 Conclusion
You can enjoy so much by acquiring a $1K - $2K home theater projector with 4K or 1080p resolutions. However, the only way you'll enjoy it is by making the right purchase.
An all-in-one product will revolutionize your home entertainment. Before purchasing, consider the resolution, brightness, screen size, setup technology, and port connectivity. Built-in entertainment such as Android TV is another remarkable feature to have. Considering these aspects improves your chances of making the right decision.
You can rest be assured of acquiring the best-LED home projectors by considering between XGIMI HORIZON Pro (4K Home Projector) at $1,499 and XGIMI HORIZON (1080p Home Projector) for $899.
You may be interested in: how to protect your projector.
Next-level 4K with Dolby Vision
With 2300 ISO lumens, you get the best of both worlds—ultra-high brightness plus realistic color both night and day.
A New Era of Environmental Adaptability
Ultra-high brightness
Get $10 off Your Next Purchase
Join the XGIMI Community Today!