Best Home Movie Projector You Can Buy 2023
By XGIMI Tech - 2023-04
With the increasing demand for high-quality home entertainment systems, a home movie projector has become essential for any movie lover. This article features the best home movie projectors in the market, such as XGIMI projector, explains why more people are watching movies at home, provides movie recommendations, and answers your FAQs about at-home movie projectors.
Part 1. Why Do You Want to Watch Movies at Home?
With the advent of home movie projectors, people can now enjoy cinematic experiences in their homes. Here are a few reasons why you may turn down the cinemas and pick a movie night at home:
1. Easy Access to Quality Content
With access to streaming services that provide instant access to a vast library of movies, you can enjoy a cinematic experience that rivals that of a movie theater . And those apps can provide thousands of movie options. You can broaden your understanding and appreciation of different cultures and perspectives.
2. Save Money
Going to the cinema can be quite expensive. Asides from buying tickets, you often find yourself tempted to buy snacks or drinks, which can add up quickly. When you watch movies at home, you can also make snacks and drinks, which helps you save money. Lastly, you don't have to worry about finding a parking spot or paying for public transportation.
3. More Comfortable
When you watch movies at home, you can create a comfortable and personalized viewing experience. Firstly, you can use home movie projectors and choose the seating arrangement that best suits you. It could be lounging on a cozy couch, snuggling up in a blanket, or reclining in a comfortable chair. You can adjust the lighting and control the temperature to create the perfect ambiance. You don't need to worry about crowds or uncomfortable cinema seating.
4. The Ability to Pause
When you're watching a movie in a theater, you sit through the entire film without any breaks or interruptions, which can be inconvenient. Especially if you need to use the bathroom or take a phone call while watching a movie at home, you can pause the movie whenever you need to and resume it later. You can take breaks during longer movies or TV shows. You can grab a snack or stretch your legs without worrying about missing important scenes.
5. More Convenient
Another reason is the convenience factor. When watching a movie at home, you can choose when and where you want to watch the movie. You can also watch movies in your pajamas or comfortable clothes.
6. Easier to Hear
Cinemas can be loud and distracting, with audience members talking or moving around and inconsistent sound quality. At home, you can control the volume and adjust the audio to your liking, and you won't have to deal with any distractions. You can also use subtitles or closed captioning to help you understand the dialogue or catch details you might ordinarily miss.
Part 2. XGIMI-Your Best Choice for Home Movie Projector
The XGIMI Home Projector is the best in-home movie projector that offers several advantages over other projectors in the market. Here are some of its advantages:
1. High-Quality Image:
The XGIMI Home Projector features advanced DLP technology and a high resolution , resulting in stunning, high-quality images. The projector also has a high dynamic range (HDR) feature that enhances the color and contrast, making the image more vivid and realistic.
2. Long Lamp Life:
The XGIMI Home Projector-Horizon Pro has a lamp life of up to 30,000 hours, which is significantly longer than many other projectors in the market. You can enjoy high-quality images for many years without replacing the lamp.
3. Advanced Sound System:
This movie projector for home theater has an advanced Harman Kardon sound system that delivers powerful and immersive sound. The speakers can optimize the sound quality and create a 360-degree surround sound experience.
4. Convenient Connectivity:
The XGIMI Home Projector is convenient and easy to use. It comes with built-in Wi-Fi and Bluetooth connectivity, as well as HDMI, USB, and Ethernet ports. This allows it to connect to various devices like laptops, gaming consoles, and smartphones.
5. Smart Features:
The home movie theater projector has smart features such as voice control, Google Assistant, and Chromecast. This makes it easy to control the projector with your voice and stream content from your favorite streaming services.
6. Portable Design:
Despite its advanced features, the XGIMI Home Projectors weigh only a few kilograms and is easy to carry.
Part 3. 10 Great Films for Your Next Family Movie Night
Here are some movie suggestions for an entertaining family movie night:
1. Luther: The Fallen Sun
A serial killer is terrorizing London while detective John Luther is locked up. As he rots in prison, Luther is horrified by his inability to stop the cyber psychopath who is now mocking him.
2. Soul
This Pixar film is a heartwarming story about a middle-school band teacher who gets the chance to fulfill his lifelong dream of playing jazz music.
3. Raya and the Last Dragon
This Disney film is a epic fantasy adventure about a young warrior who sets out to find the last dragon to save her kingdom from a dark force.
4. The Hunger Games: Catching Fire
The Hunger Games: Catching Fire is the second movie in the Hunger Games franchise and is adapted from Suzanne Collins's novel of the same name. The movie reveals what happens to Katniss Everdeen and Peeta Mellark after they win the 74th Hunger Games and return home as heroes. Their triumph is fleeting, however, as they are immediately dragged back into the arena to compete against past winners.
5. Kick-Ass 2
Kick-Ass 2 follows the story of Kick-Ass, who joins a group of crusaders led by Colonel Stars and Stripes after his bravery inspires them. They patrol the streets to fight crime. Red Mist heads his team of wicked supervillains to revenge, murder Kick-Ass, and damage everything he stands for.
6. Jungle Cruise
This live-action Disney adventure is inspired by the theme park ride and follows a riverboat captain and a scientist on a quest to find a mythical tree with healing powers.
7. Turbo
Turbo shifts into overdrive and sets out on an epic mission to do the almost impossibly difficult: racing in the Indianapolis 500, the world's fastest race. This was a result of a freak accident, which inputted in him the power of super-speed.
8. World War Z
World War Z features Gerry Lane. He's a former employee of the United Nations. The story shows how he travels across the globe with a limited amount of time to halt a zombie outbreak that is overthrowing armies and governments and threatening civilization.
9. Minions: The Rise of Gru
Minions: The Rise of Gru is a 2022 American computer-animated comedy film. The narrative centers on a young Gru who idolizes The Vicious 6 while growing up in the 1970s. With the help of his devoted followers, the minions, Gru devises a scheme to elevate his level of evil so that he can join Vicious 6.
10. Riddick
Notorious murderer Riddick is betrayed and left for dead on a desolate planet and uses his instincts to survive. He eventually colluded with mercenaries that came to capture him to avoid a more terrible threat.
Part 4. FAQs About Home Cinema Projector

Q1. Which Projector Is Best for Watching Movies?
The XIGIMI H2 is one of the best at-home movie projectors. It offers a 1080p resolution and a brightness of 1350 ANSI lumens, which provides a clear and bright image even in a moderately lit room. It also has Harman Kardon speakers that deliver excellent sound quality.
Q2. What Is the Best 4K Movie Projector?
XIGIMI Horizon Pro offers a 4K resolution and a brightness of 1500 ISO Lumens, making it an excellent choice for watching movies on a large screen. Additionally, it has an Android TV operating system that allows you to access popular streaming services like Netflix, Amazon Prime Video, and Disney+ directly from the projector.
Q3. Should I Buy an HD or 4K Projector?
This depends on your needs and preferences. An HD projector may be a good choice for a low-budget projector because they display sharp images on large screens with 1920x1080 pixel resolution. 4K projectors cost more but produce sharper, more detailed images on large screens.
Q4. Is 1080 Better Than 4K Projector?
4K projector resolution is better than 1080p. 4K projectors have four times the pixels of 1080p projectors. On larger screens, this higher resolution produces sharper, more detailed images. 1080p projectors have good image quality, but 4K projectors have better detail and clarity.
Q5. What Projector Do Most Movie Theaters Use?
The XIGIMI CC Aurora projector is designed for business presentations, educational purposes, and optimal entertainment. It offers a native resolution of 720p and a brightness of 350 ANSI lumens, which makes it suitable for use in moderately lit rooms.
Part 5. XGIMI Home Movie Projectors
To get a better viewing experience, you can try the following XGIMI movie projectors.
XGIMI Horizon Pro

(4K Home Projector)
XGIMI Horizon Pro is a portable 4K laser projector with 1500 ISO Lumens of brightness, 1,000,000:1 contrast ratio, and motorized lens. It runs on Android TV 10.0, supports voice control with Google Assistant, and is perfect for home theater, sports events, and gaming.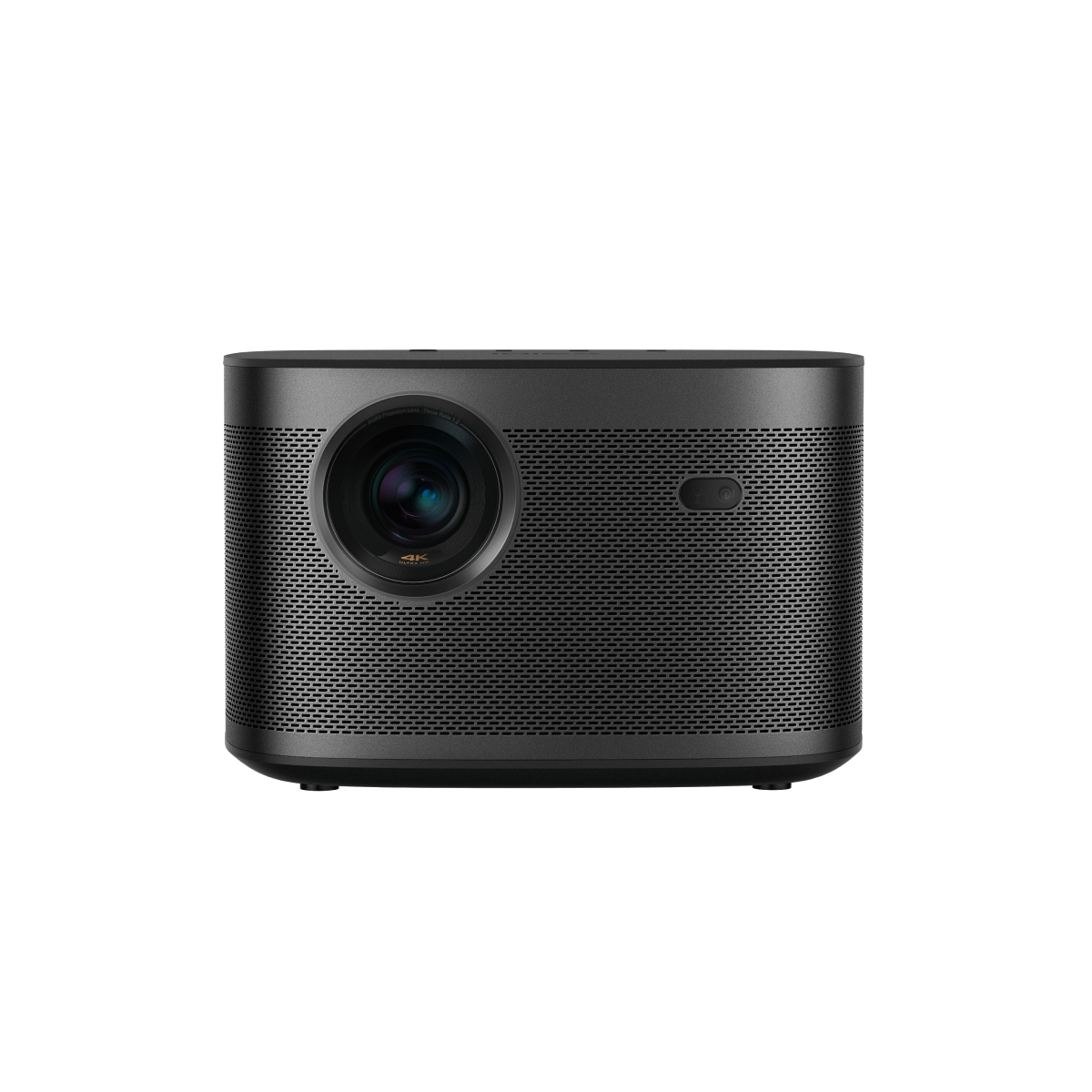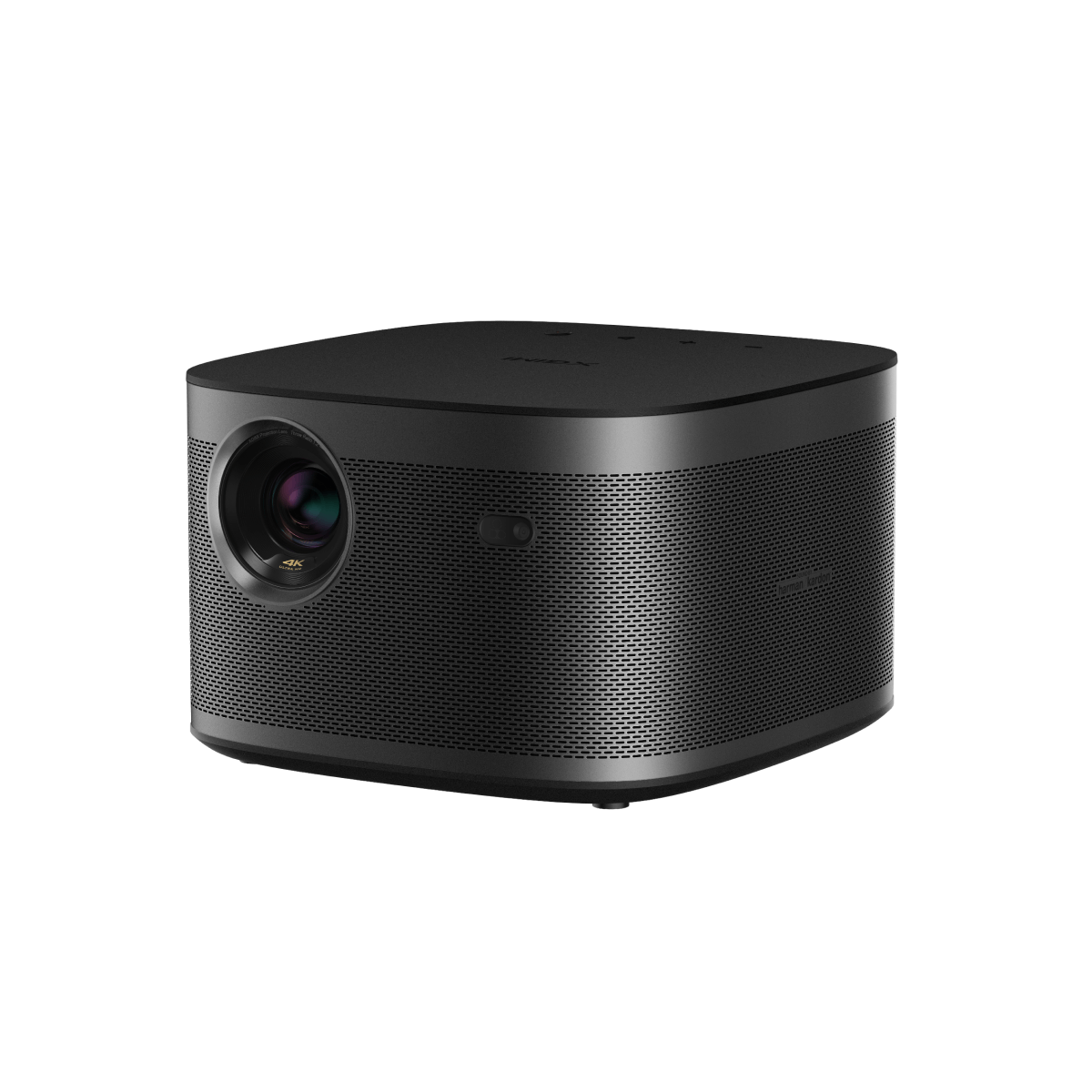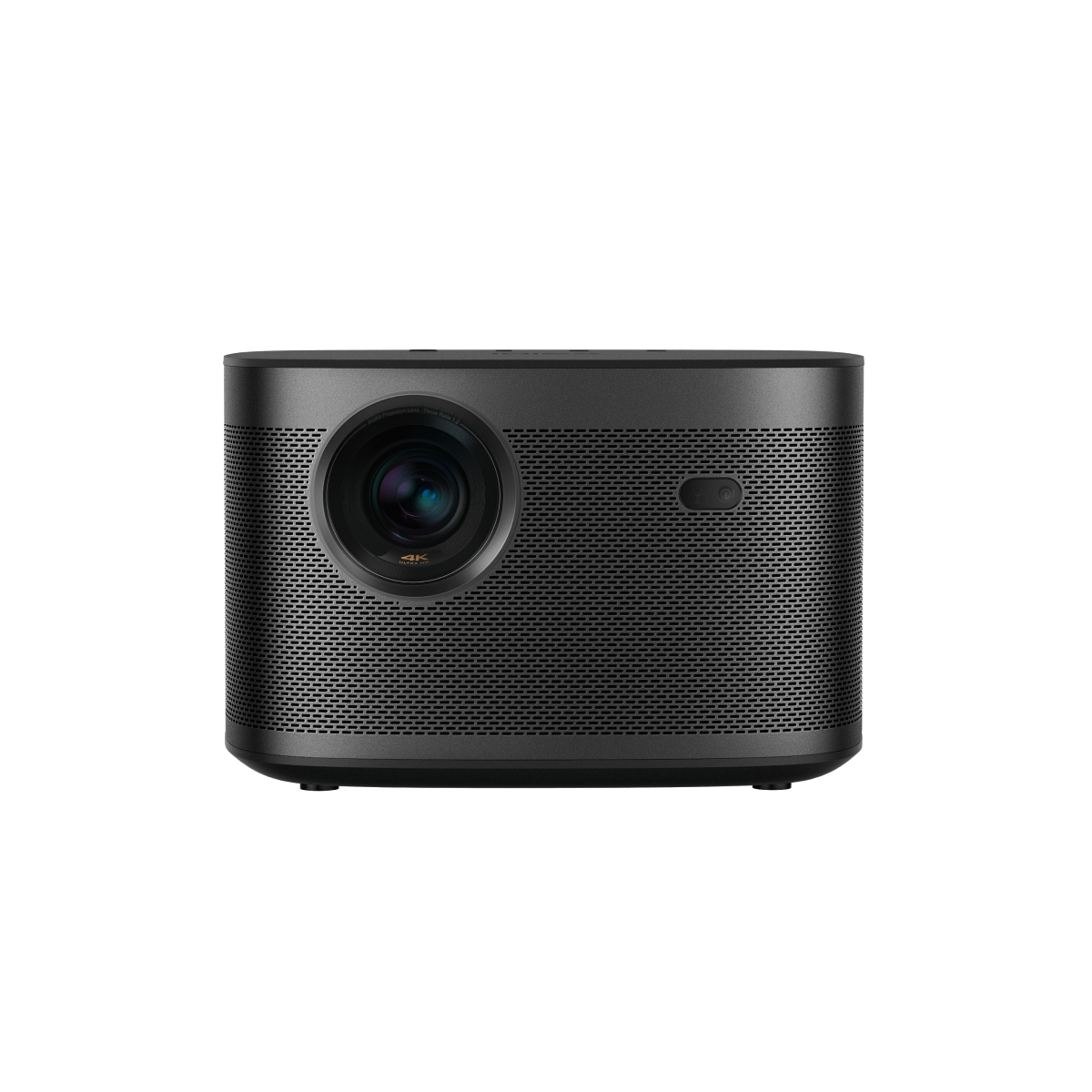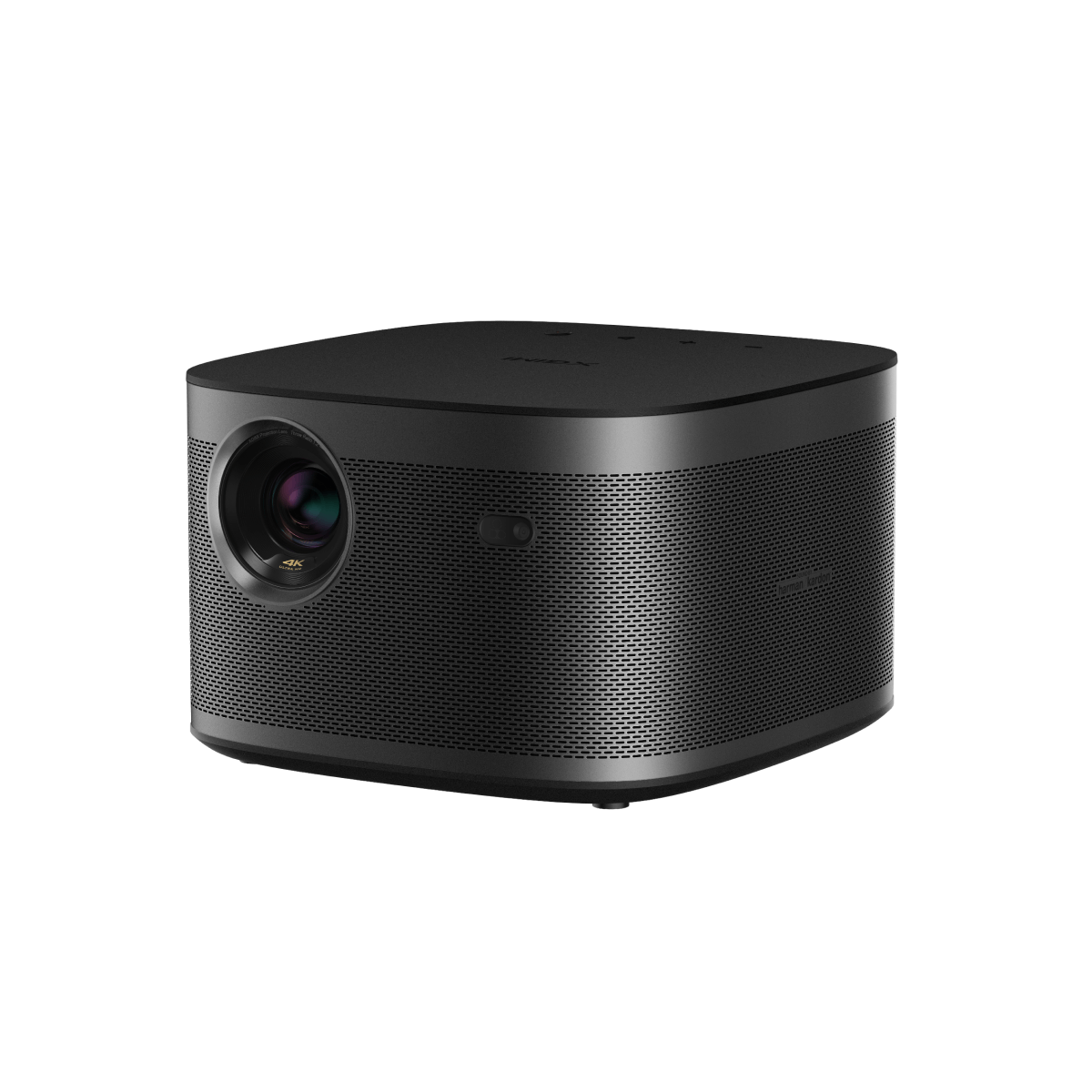 XGIMI AURA

(4K Laser Projector)
XGIMI AURA provides an immersive home theater experience. It delivers 1500 ISO Lumens of brightness and features automatic keystone correction, enabling a clear and well-aligned image. It runs on Android TV 9.0, allowing access to popular streaming apps, and supports voice control with Google Assistant. With its compact and stylish design, the XGIMI AURA is perfect for movie nights, outdoor events, and gaming.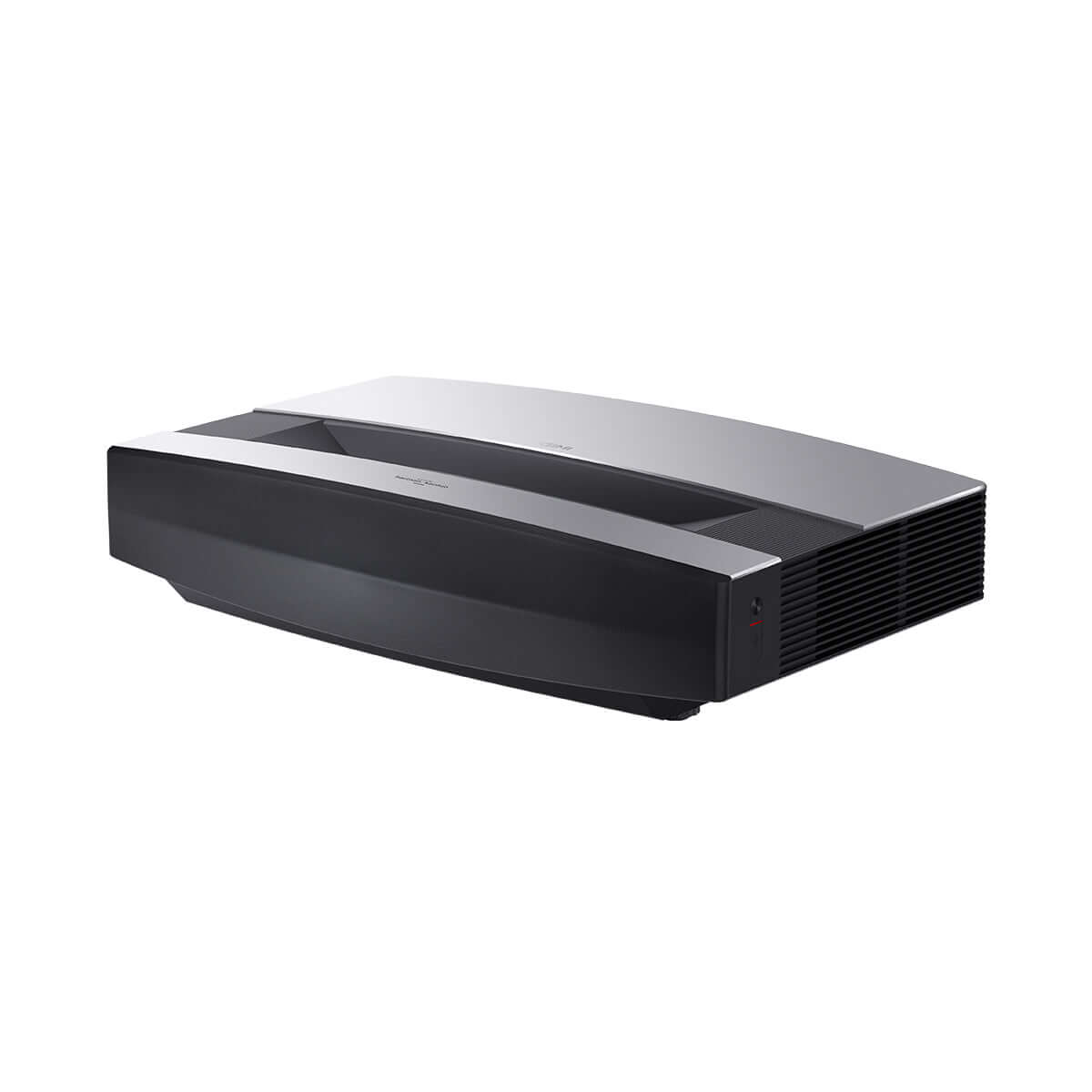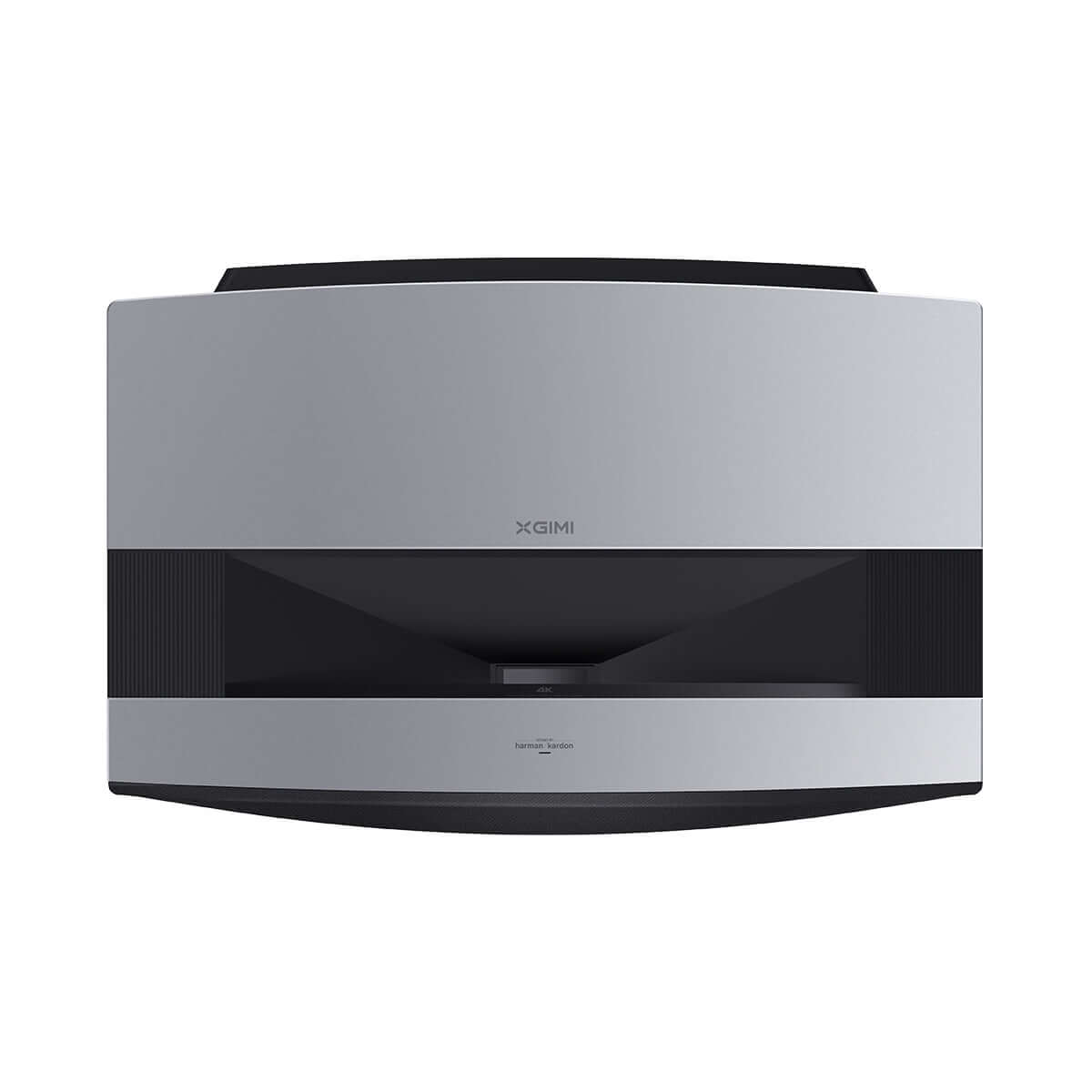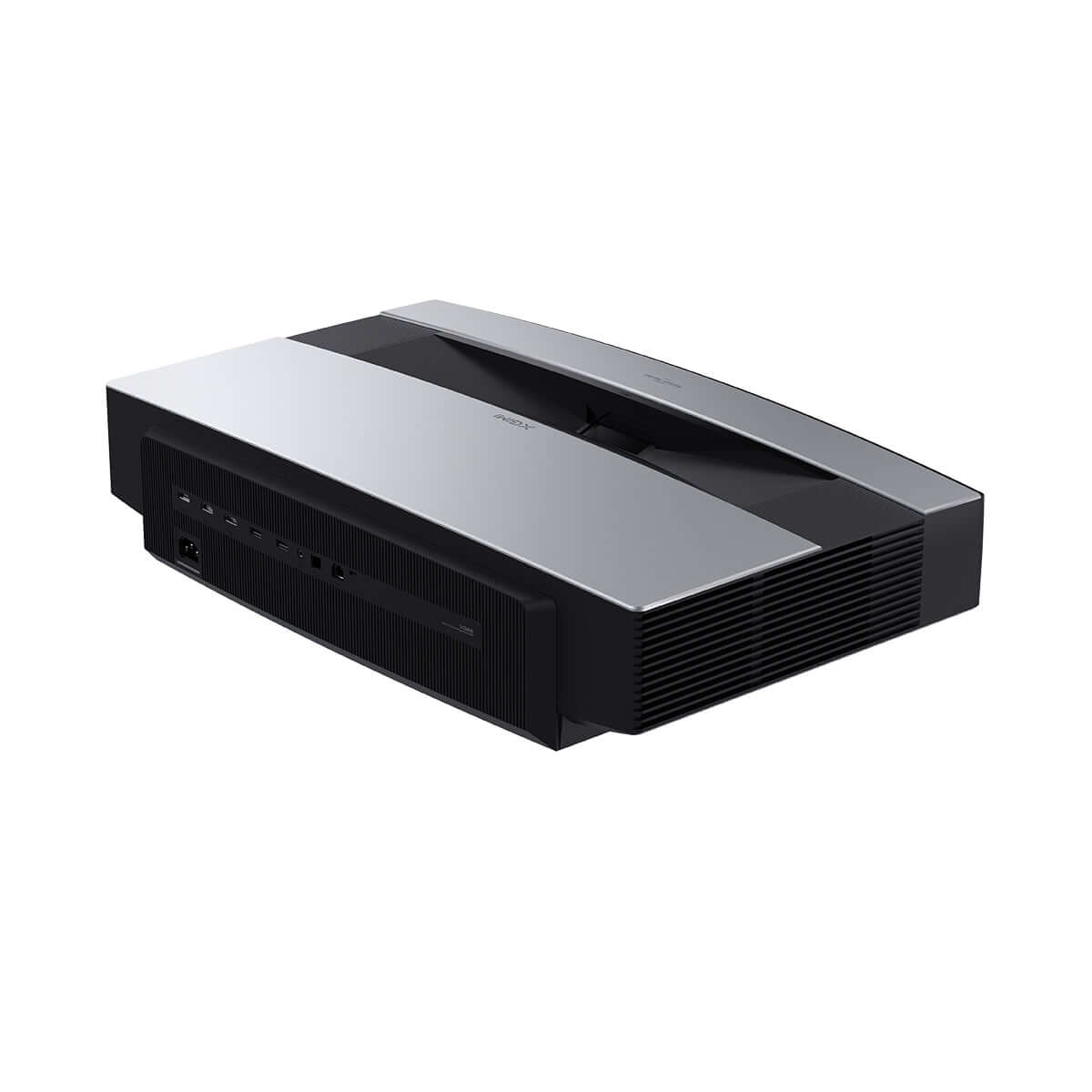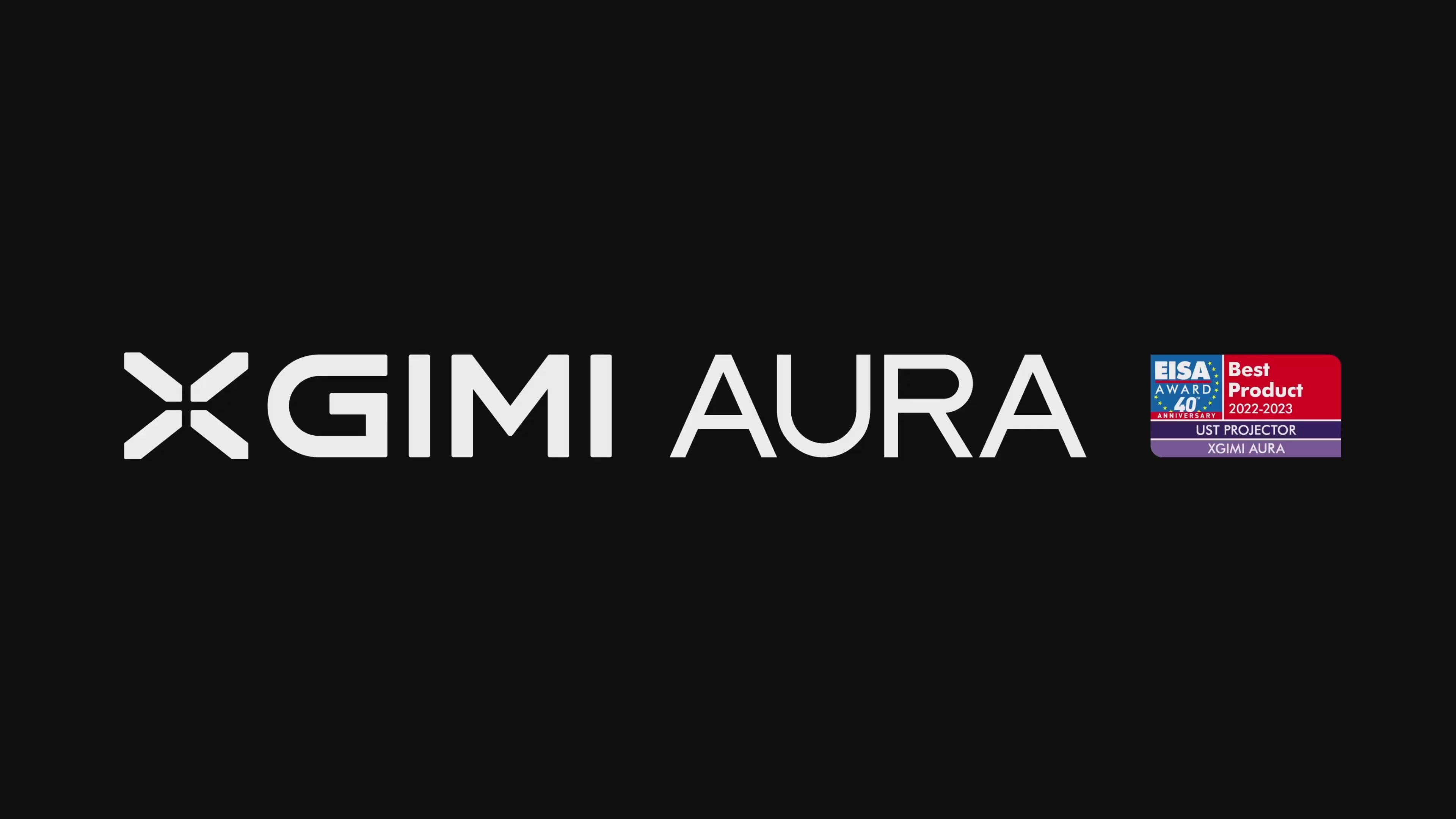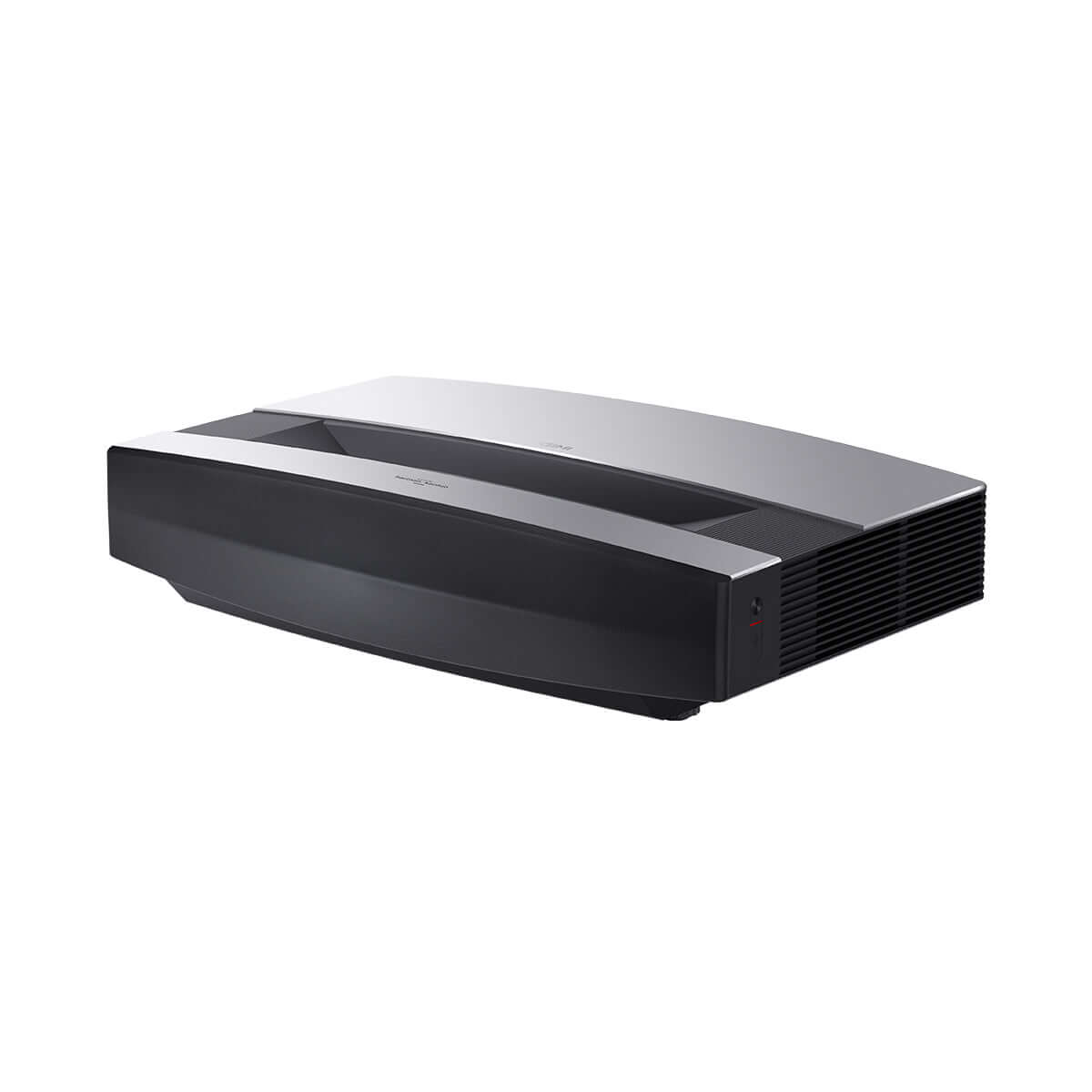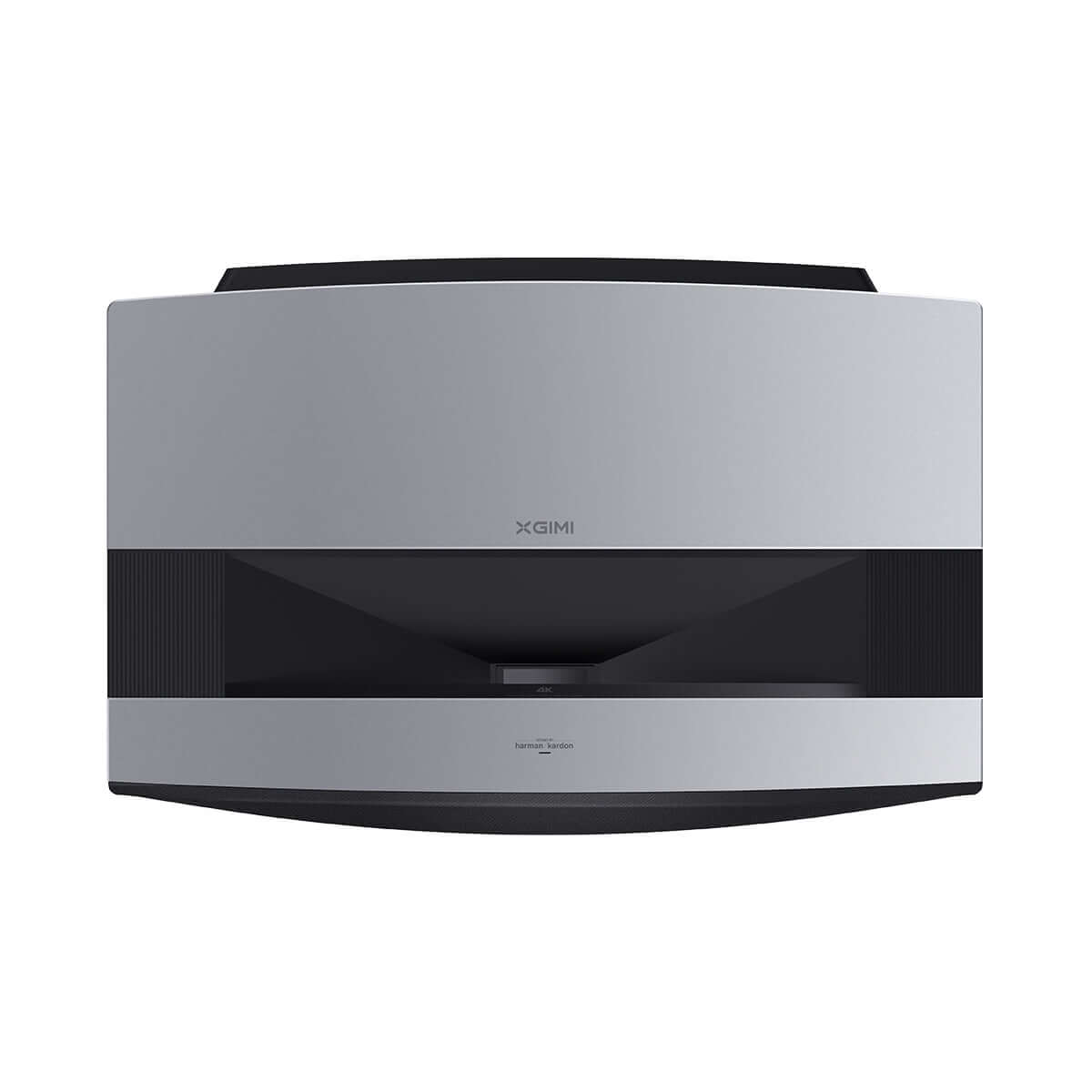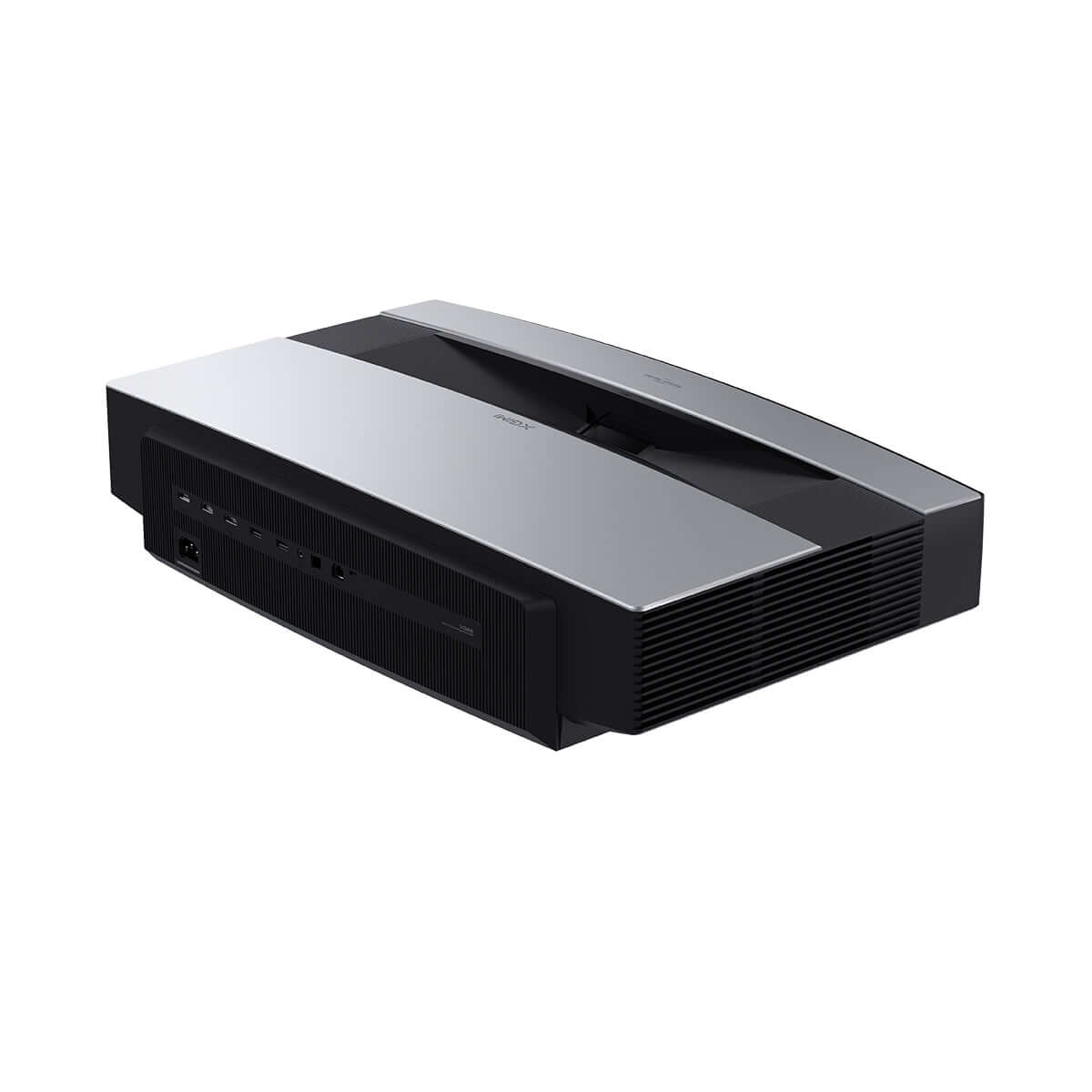 XGIMI Elfin

(1080p home projector)
XGIMI Elfin is a portable 1080p projector with built-in Harman Kardon speakers, providing an immersive home entertainment experience. It delivers 600 ISO Lumens of brightness and features automatic keystone correction, enabling a clear and well-aligned image. It runs on Android TV 9.0, allowing access to popular streaming apps, and supports voice control with Google Assistant. With its compact and lightweight design, the XGIMI Elfin is perfect for movie nights, outdoor events, and gaming on the go.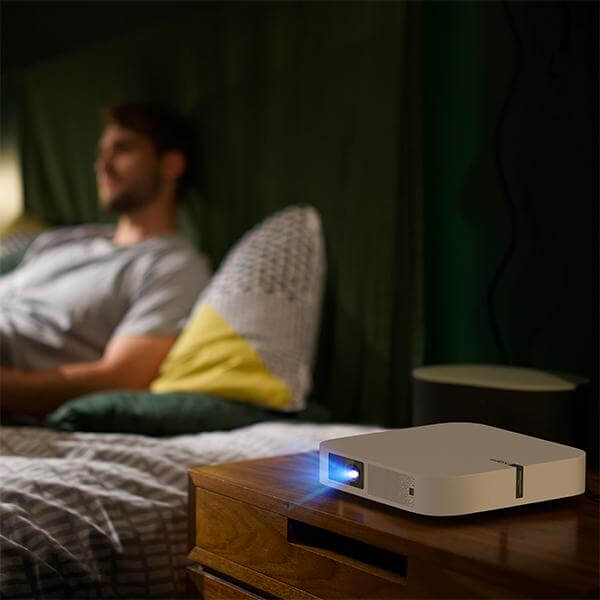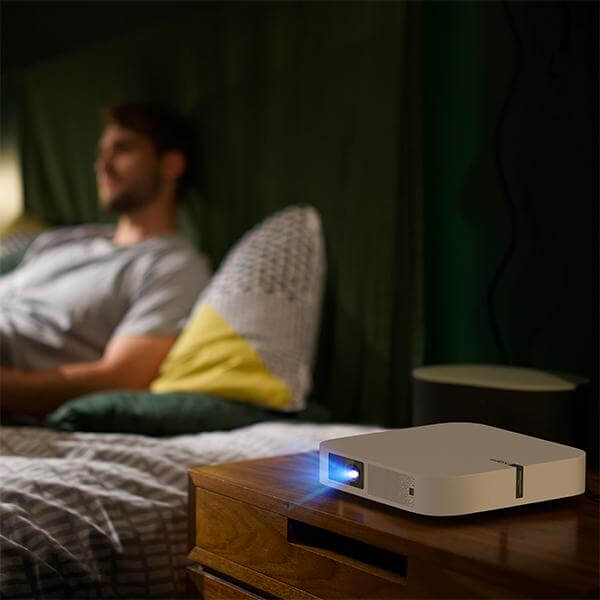 Conclusion
A movie home projector can be a great investment for those who want to create an immersive home theater experience. The technology has advanced significantly, and modern projectors offer high-quality images, easy setup, and portability. With the ability to project onto large screens, home projectors can provide a cinematic experience in the comfort of your own home. They are also versatile and can be used for gaming, streaming, and even outdoor events. Overall, a movie home projector is a great option for those who love movies and want to enjoy them in a more immersive way.
Next-level 4K with Dolby Vision
With 2300 ISO lumens, you get the best of both worlds—ultra-high brightness plus realistic color both night and day.
A New Era of Environmental Adaptability
Ultra-high brightness
Get $10 off Your Next Purchase
Join the XGIMI Community Today!