A Suitable 4K Projector That You Should Consider For Your Home
By XGIMI Tech - 2021-11
A 4K home projector is great for movie buffs who want to immerse themselves in a quality experience. It has many qualities that make it the greatest pick among home projectors.
A 4K home projector is typically more expensive, but it offers a higher resolution and improves viewing quality. Another of its advantages is the high image quality it offers. A 4K home projector produces typically smoother, crisper, and purer images. It produces the least amount of fuzzy images and more accurate colors.
Interestingly, even though a 4K projector is one of the most recent additions to projection technology, it has won the hearts of many users due to the superior benefits it provides. The quality of the XGIMI Horizon Pro 4K home projector has earned it some honors.
Among the honors are the following:
• the best-buy projector, which was awarded by EISA.
• the highly recommended award which was awarded by TechPowerUp
• the honor of being highly recommended was also awarded by Projector Reviews.
Because of its awards and amazing attributes, the XGIMI Horizon Pro is recognized as one of the advanced 4K home projector. These awards have helped it outperform competitors in projection technology, and it can be considered a revolution in standard projection.
These characteristics are only a few of the things that set it apart from competing 4K projectors.
1. Appearance:
It is portable, with a metal shell in black-gray color on the outside and black mask plastic on the top and bottom. It comes with remote control with a aluminum shell, a small size, and pleasing button placement. It looks great in any room and, if necessary, may be mounted to a small or long tripod stand.
2. Resolution:
It has a maximum resolution of 4096 x 2160 pixels and can accept content with that resolution. Images can be viewed on a gigantic screen up to 200 inches. XGIMI is a product that boasts a true 4K resolution and helps you get the visual quality you want from your projector.
3. Brightness:
It has a 1500 ISO Lumens rating, making it suitable for use in a variety of settings. It works in both dark and bright environments, so you don't have to bother about changing the room or screen angle every time you want to use it.
4. Sound Quality:
It has 2*8W Harman Kardon speakers, which provide an immersive experience with low distortion and high dynamic response. It combines Dolby-DTS and studio technologies to provide a high-definition audio experience with improved conversation and bass.
5. Technology:
XGIMI Horizon Pro includes the following technological features. a. HDR10: This feature provides a high contrast ratio, allowing the projector to be used in both dark and bright environments. It is recognized as one of the best 4K HDR Projector because of its incredible function b. X-VUE 2.0: It features an engine system that improves image clarity and fidelity by making images sharper, smoother, and purer with more realistic colors. The image engine is developed by XGIMI and is very advanced technology. c. MEMC: Because of the MEMC technology, it has low latency and produces the least amount of blurred images, making it ideal for action and motion videos like movies, sports, and video games.
6. Google Assistant:
This home projector has a google assistance feature that assists in voice control. On the remote, there is a Google Assistant button that may be turned on or off. You can use the voice assistant to control your smart devices, search for content and perform other functions. This google assistant also works for the Android TV™ OS by allowing you to stay connected and in complete control of over 5000+ favorite goggle apps such as SONY, HBO, Max and others.
7. Chromecast built-in:
It allows the casting of apps, content, and games directly to your home projector.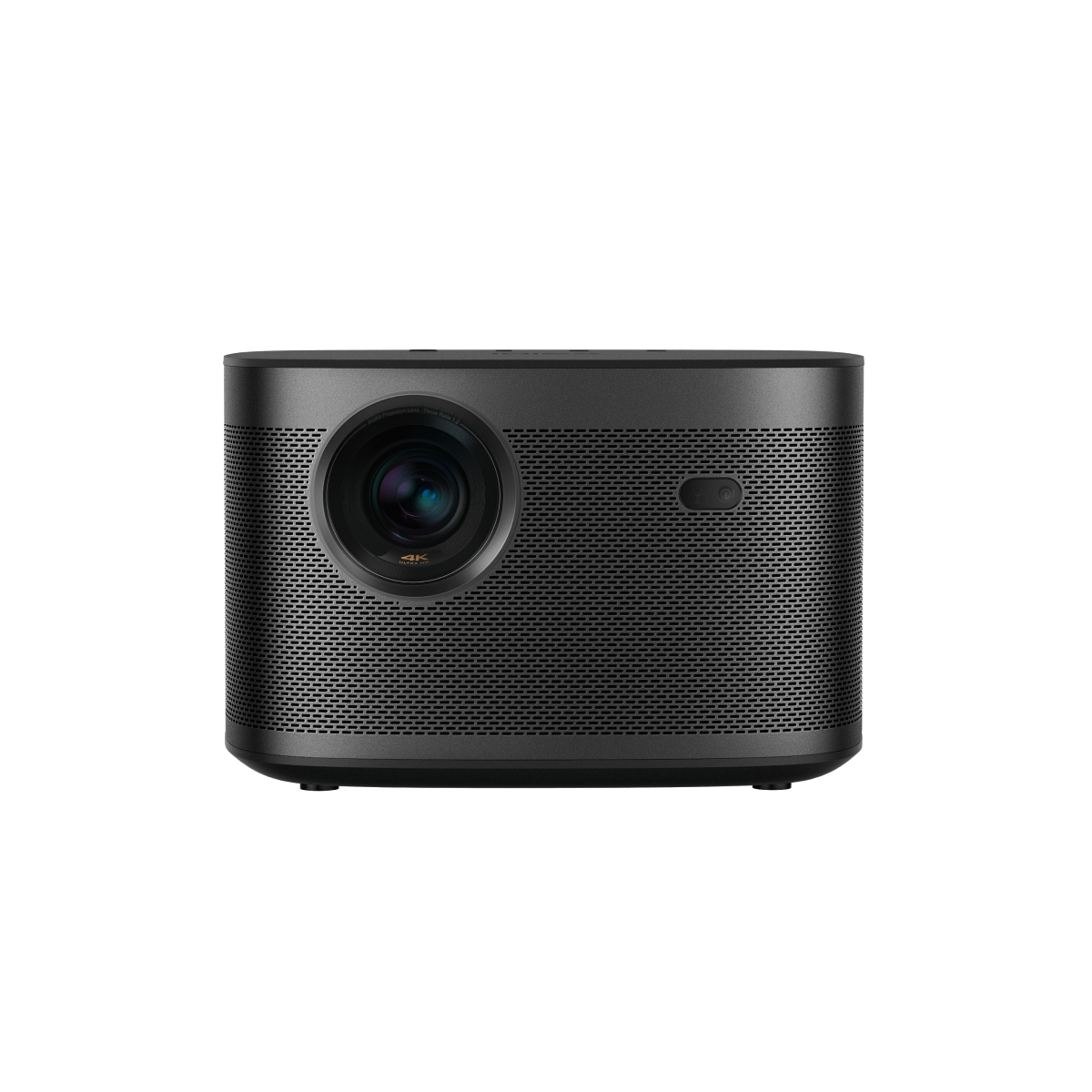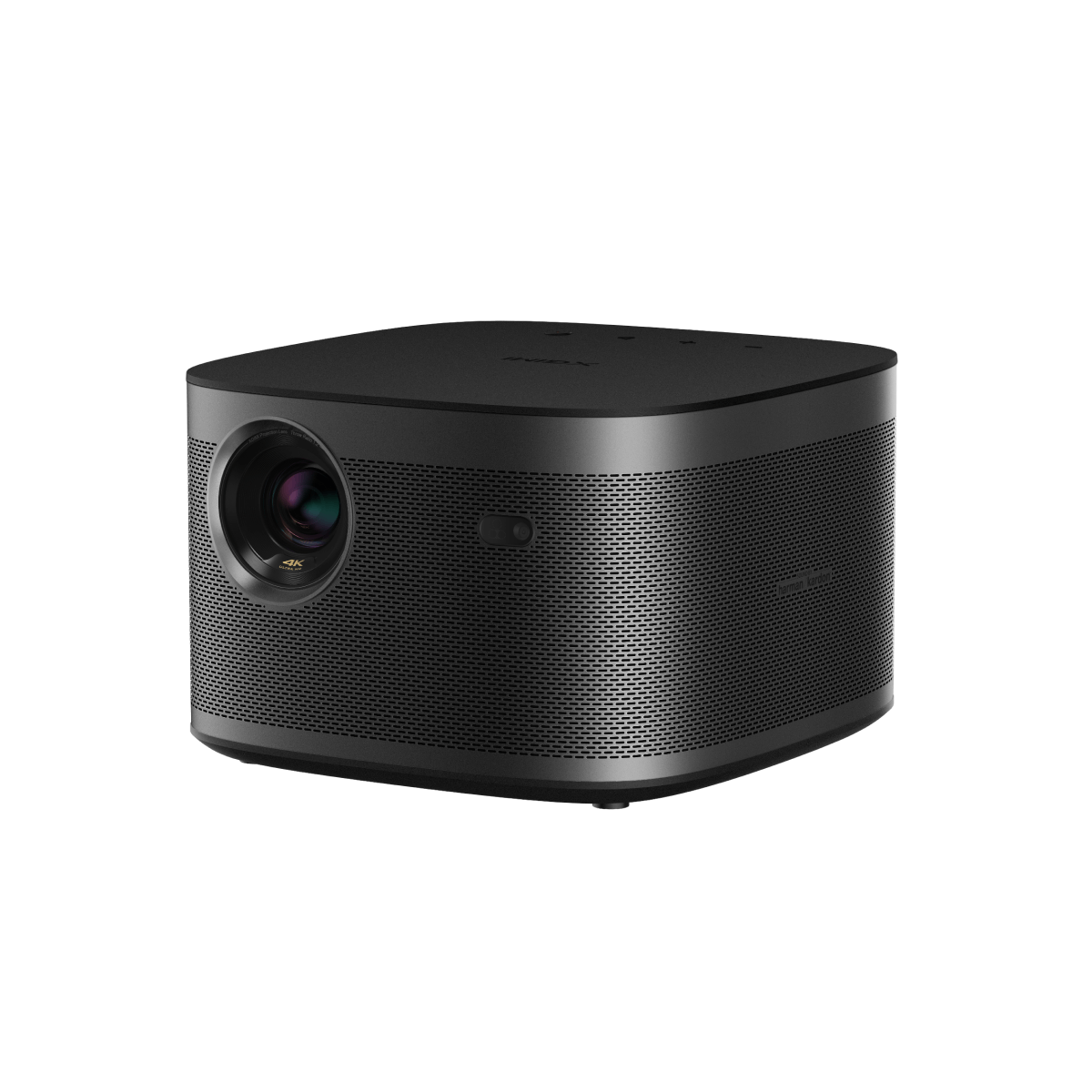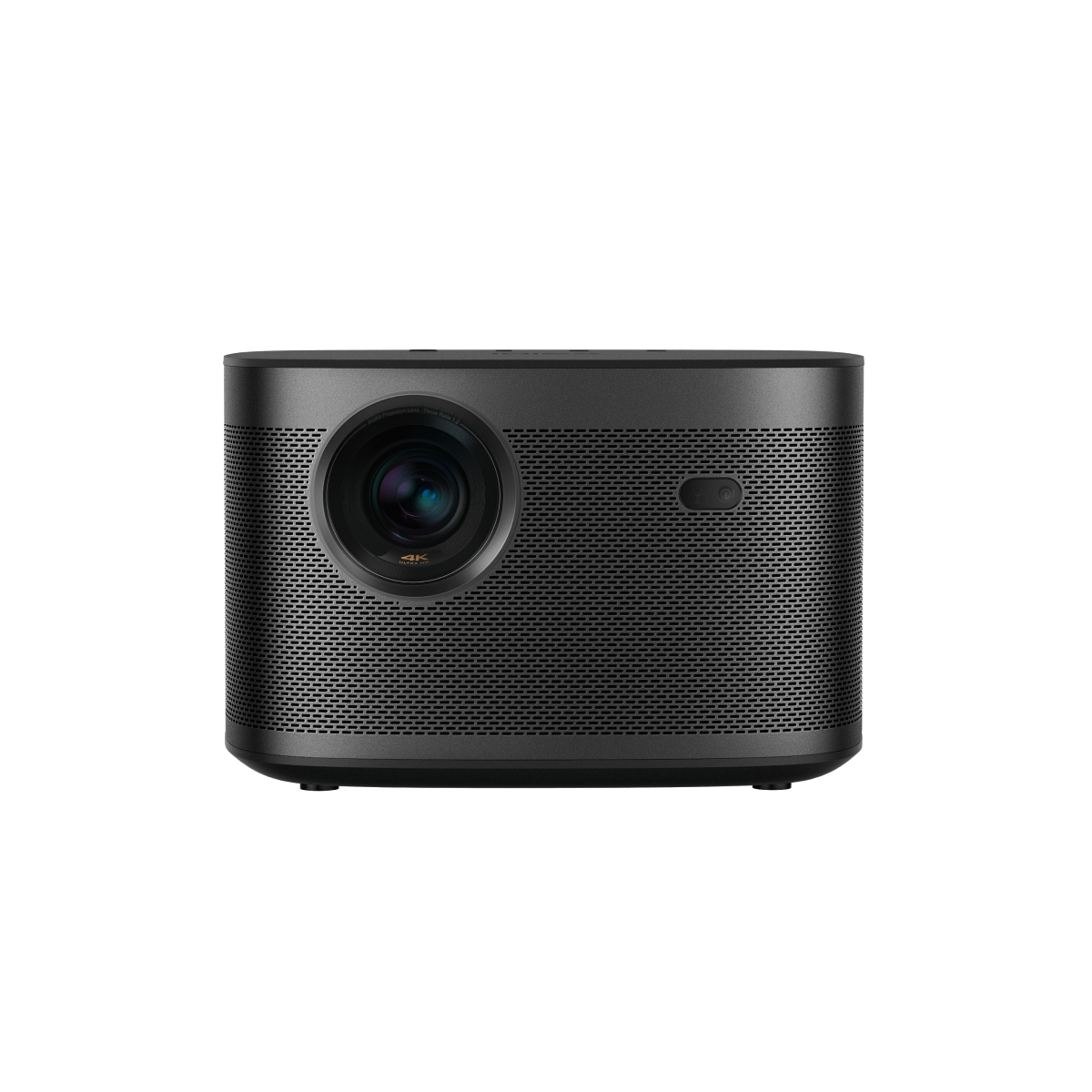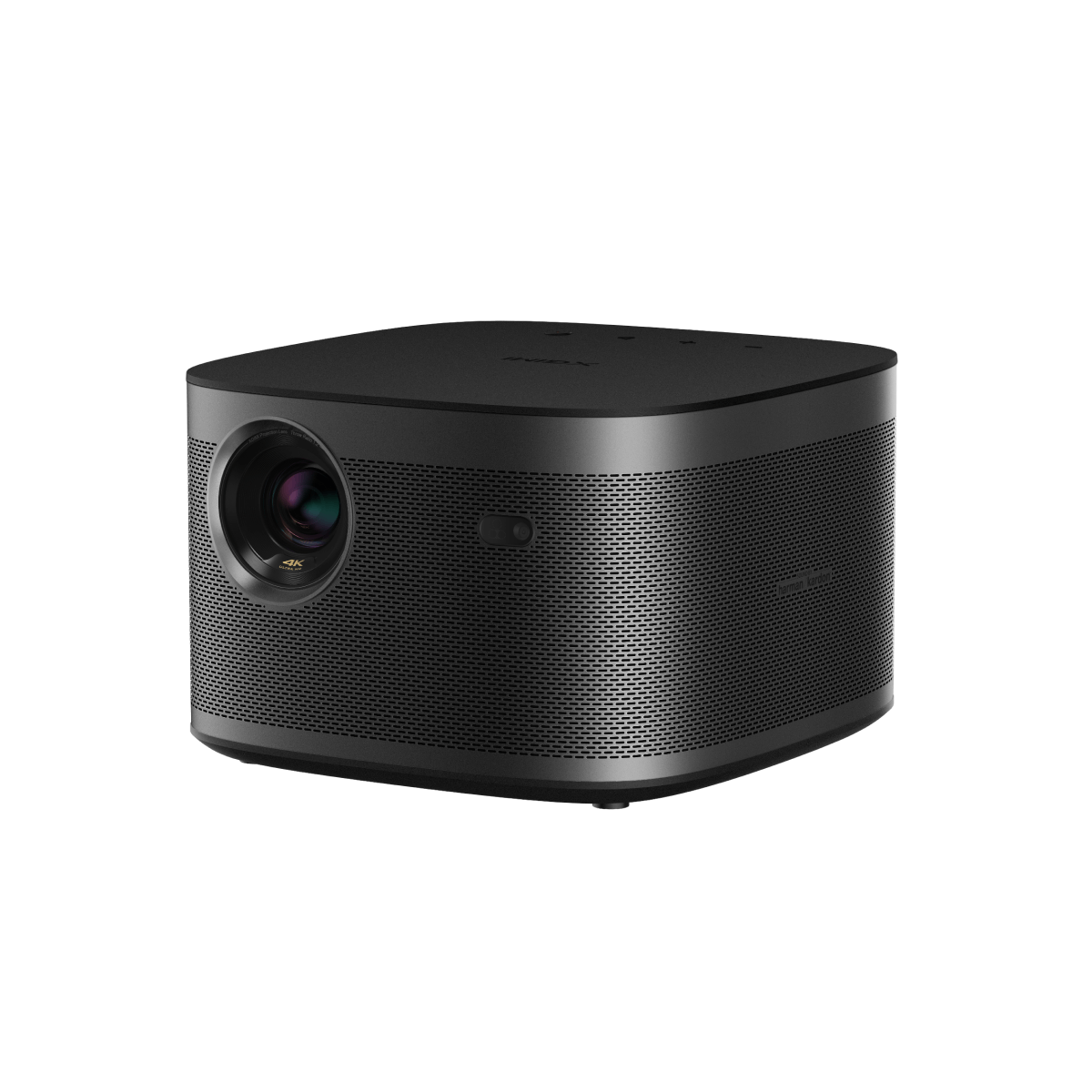 Functions That Makes Setup Easier
XGIMI Horizon Pro is simple to set up and includes a few beneficial features.
Auto Focus:

It comes with an automatic setup feature. Automated zooming, wall color detecting, and even automatic focus are among them. This technology assures a sharp projected image without the need for you to manually focus the lens, providing you a worry-free setup experience.

Auto Keystone Correction:

This feature aids in the alignment and positioning of projected images to the surface they are projected to. In the absence of this function, distorted visuals may appear, which might be annoying to view at a fast rate.

Obstacle Avoidance:

It detects obstacles such as wall inserts and cabinets that can obstruct projection. It is easy to set up in a home with wall decorations because the projection screen does not need to be adjusted manually.

Obstacle Avoidance:

It detects obstacles such as wall inserts and cabinets that can obstruct projection. It is easy to set up in a home with wall decorations because the projection screen does not need to be adjusted manually.
How to Connect with Devices
Users can stay connected to the XGIMI Horizon Pro in a variety of ways. These are some of the devices:
Wi-Fi:

The device's dual 2.4GHz/5GHz Wi-Fi feature allows you to connect to the internet via Wi-Fi. You can use this function to guarantee that your phone and projector are both connected to the same Wi-Fi network.

HDMI:

It has two HDMI ports that can be used to connect Chromecast, PS4, external devices, speakers, and laptops, among other things.

OPTICAL:

This feature enables audio to be transferred to the projector. It can be used to connect external speakers and a home entertainment system. If you don't have access to HDMI, you can use this instead.

USB:

This feature enables users to connect flash drives, external hard drives, smartphones, and other storage devices.
Performance
Some of its excellent performance features are:
Setup quickly:

isn't it incredible that you can set up a projector in 6 seconds? XGIMI is simple and quick to set up because of the fast boot and ISA Technology.

Clear, sharp, and smooth images:

it displays images in a clearer, smoother mode, even when viewed from afar. It also supports 3D, which adds to the whole immersive experience.

Excellent sound:

regardless of the type or quality of the video, it produces high-quality sound. It comes with 16W Harman Kardon-tuned speakers, so you won't have to set aside money for a separate sound system.

Colors that are pure, sharp, and lifelike:

the projector has a display quality that produces images that are purer, brighter, and more realistic in color with the help of the X-VUE 2.0 image engine system. Movie enthusiasts will adore this since it displays images in a lifelike manner, with vibrant colors and a more realistic appearance. In other words, it produces high-quality photos even in corners where the colors are lacking or the fade is excessive.

It makes almost no noise and has a good cooling system.

It dissipates heat well because of the iconic design. It features noise reduction options, allowing viewers to focus entirely on what they're watching.
How to Use Apps for Entertainment
There are approximately 5000+ apps available for enjoyment, and the following are some of the methods to use them.
1. Download apps from Google Play: Once you sign in to your Google account you'll have access to a plethora of entertainment options. Netflix is not directly supported but you can always access Netflix with a third-party app. For additional information and help on this, please contact XGIMI support.
2. Use a fire stick: Yes, a fire stick can be used to run apps on your projector. By connecting your Fire Stick to your projector through HDMI input, you may view Hulu, YouTube, Disney+, and a variety of other streaming services.
Conclusion
The XGIMI Horizon Pro is the best budget 4K projector with top-notch features, providing high-quality images and audio in a single device. It can be connected to a variety of other devices, allowing it to be used in a variety of situations.
Applications for Android and iOS devices can be downloaded from the Google Play Store or utilized with a Fire Stick. It contains a simple setup mode with capabilities such as autofocus, auto keystone, and others.
Its non-pro version, which has a resolution of 1080 pixels, is considered the best projector under 2000 pixels, indicating that Horizon Pro features are of good quality.
You may be interested in comparing Horizon Pro with another 4k projector.
Next-level 4K with Dolby Vision
With 2300 ISO lumens, you get the best of both worlds—ultra-high brightness plus realistic color both night and day.
A New Era of Environmental Adaptability
Ultra-high brightness
Get $10 off Your Next Purchase
Join the XGIMI Community Today!