Portable Movie Projector-Enhance Movie Nights Anywhere
By XGIMI Tech - 2023-06
Introduction
Nowadays, you don't necessarily need to visit the cinema or game rooms to have an excellent time with your family and friends. While those options remain, you can create a fun time in your home. By getting a cinematic view from a portable movie projector screen, you can create an experience as wholesome as going out without the stress of commuting to and fro. More and more people are choosing to bring the cinema to their homes, and you can jump on the wagon today.
Part 1. Benefits of Portable Movie Projector
A. Flexibility and Portability for Movie Nights Anywhere
The best portable movie projector in the market, like our products at XGIMI, offers flexibility and portability. The portable size of these projectors gives you the flexibility to transport them to different locations and experience a fantastic movie night anywhere.
If you decide to go on a vacation or visit your parents or cousins in another state, you can take your portable movie projector with you and create a beautiful memory with your loved ones. Camping trips with loved ones can be more exciting with a movie night before bedtime. If you like taking a movie night experience with you anywhere, then you should own a portable movie projector.
B. Large-Screen Experience in the Comfort of Your Own Space
The most exciting part of owning a portable movie projector is getting a large screen view in your personal space. You don't have to visit your local cinema to view your favorite content from a wide screen. Your portable movie projector screen is all you need to experience an enlarged visual sensation. A movie night at home won't be a cinematic moment if you have to look at a traditional TV about 75 inches wide. With one of our XGIMI portable projectors, you can get an extensive view of up to 200 inches without compromising the projected images' quality.
C. Versatility in Terms of Content and Media Sources
Since portable movie projectors have various connectivity options, you can access multiple contents through different media. You can connect your portable projector to your mobile devices and access other streaming platforms to view your preferred content. There's also the option of using cable connections to transfer content from your mobile devices for viewing on your large screen. Whether you want to stream content online or watch offline, you always have options on what to consider using a portable movie projector.
Part 2. Features to Look for in a Portable Movie Projector
A. Image Quality and Resolution for a Cinematic Experience
To purchase the best portable movie projector available, consider its projected image quality and resolution movie night. The quality of images you get on your projected screen can make or mar your You can't create a cinematic experience with a blurry and dull image display. Our XGIMI portable projectors offer a 4K display, allowing you to get a quick and detailed view of images on your screen. You get the entire idea of every picture or scene, including the vibrant colors. Such a thought makes a home movie night cinematic and memorable, so look for 4K projectors.
B. Brightness and Contrast Ratios for Optimal Viewing in Different Environments
The brightness and contrast ratios are also important factors to consider when selecting a portable movie projector. They determine the clarity of your view under different lighting conditions. Some projectors are only helpful at night and cannot produce a good display during the day. Whether you'll be using your portable projector at noon or midnight, you want a projector with an impressive brightness and contrast ratio to appreciate the difference between bright and dark areas on your projected screen.
C. Connectivity Options for Seamless Media Streaming
With a portable movie projector, you have different options to stream media. You can opt for a Wi-Fi connection, Bluetooth, HDMI, or USB cords. With these connections, you can stream media from online platforms or access your files saved on your mobile device. Our XGIMI portable projectors provide the connectivity options mentioned to offer a streamless viewing experience.
Part 3. Choosing the Right Content for Movie Nights
A. Streaming Services and Online Platforms for Movie Selections
You can access different streaming services and online platforms on your portable movie projector screen. Our XGIMI portable movie projectors allow you to stream your favorite content through Google apps like Netflix, Disney Plus, and Hulu. Streaming content from mobile applications on your phone to a large screen feels fantastic. Once you connect your projector to your mobile device, you can select the movie you like on these online platforms and watch it to your heart's content.
B. Building a Personal Movie Library for Offline Viewing
To further enhance your viewing experience, you can create a personal movie library for offline viewing. Doing so may simplify the process of choosing what to watch on movie nights. You can scroll through the available options in your movie library and choose one rather than trying to think of a good movie while setting up for movie night. With your movie library, you can even decide what to watch during the next movie night way before the day comes. An offline movie library also helps if you want to stop streaming movies online. You can enjoy a pleasant time with your loved ones without being connected to the internet.
C. Exploring different genres and creating themed movie nights
There is no boundary with a home movie night. Unlike visiting your local cinema, where you have to stick with the available movie options, you can create a particular theme for your movie nights based on your preference or mood. If you're in the mood to watch some historical drama, romance, comedy, or horror, all you need to do is select the perfect show or movie for your majestic screen. You can explore different genres and themes to see what you and your folks love the most. The experiences altogether will be memorable.
Part 4. Enhancing the Movie Night Experience

A. Audio Options for Immersive Sound Quality
You need great sound to fully enjoy the beautiful display on your portable movie projector screen. Quality sound paired with a bright, high-resolution display will create an immersive and virtualized environment during movie night. Our XGIMI portable projectors use professional sound designs from companies like Harman Kardon and Dolby Audio. We ensure that you get a quality sound alongside a vivid view. Portable movie projectors can also work with external speakers if you need more volume. If you're in a noisy environment or would appreciate the extra sound, you can purchase Bluetooth speakers to enhance your movie night moments further.
B. Comfortable Seating and Cozy Accessories
A comfortable seating arrangement will ensure that everyone present for movie night enjoys a clear, relaxing view without obstacles or discomfort. While you take time to select a great movie, also consider seating arrangements. You can place stools and pillows on the sofa for extra comfort when viewing. Ensure the sitting area is a reasonable distance from the projected screen and light source for comfortable viewing. If you're enjoying movie night with your family or friends, arrange seating to ensure an obstacle blocks no one's view. Create a conducive environment for everyone to have a good and satisfying movie night.
C. Snacks and Refreshments for a Complete Cinematic Experience
Some snacks and refreshments during movie night will make your home cinematic experience perfect. Get some popcorn, drinks, cookies, chocolate, or whatever snacks you like to have while watching a movie. To avoid movements during movie nights, set up the snacks on a table close to the seating area, preferably at the center, so one can easily reach for some snacks without evacuating the room. Preparing some snacks for movie nights is a step you shouldn't ignore to complete your cinematic experience and have a fantastic time in the comfort of your personal space.
XGIMI Portable Movie Projector
Transform any space into a personal movie theater with XGIMI portable projectors, allowing you to enjoy your favorite films and shows on a large projection screen.
Hollywood-Standard Visuals: With 400 ISO lumens, integrated D65 color temperature standard adopted by Hollywood, and a 90% DCI-P3 color gamut, all colors are restored in brilliant, lifelike detail.
Seamless Setup, Smart Projecting in a Snap: Our new ISA 2.0 technology ensures you never miss a moment of your favorite movies, TV shows, or games.
8W Speakers with Dolby Audio: MoGo 2 Pro offers a deeply immersive and cinematic audio experience thanks to its built-in dual 8W speakers with Dolby Audio.
Smooth Android TV 11.0 and 3D Movies at Home: Decodes 4K video seamlessly and supports 3D content. Moreover, the upgraded Android TV 11.0 provides the ultimate user-friendly viewing experience.
Movies on the Go: Easily connect MoGo 2 Pro to your power bank, allowing you to move it to different rooms or take it on your next outdoor adventure.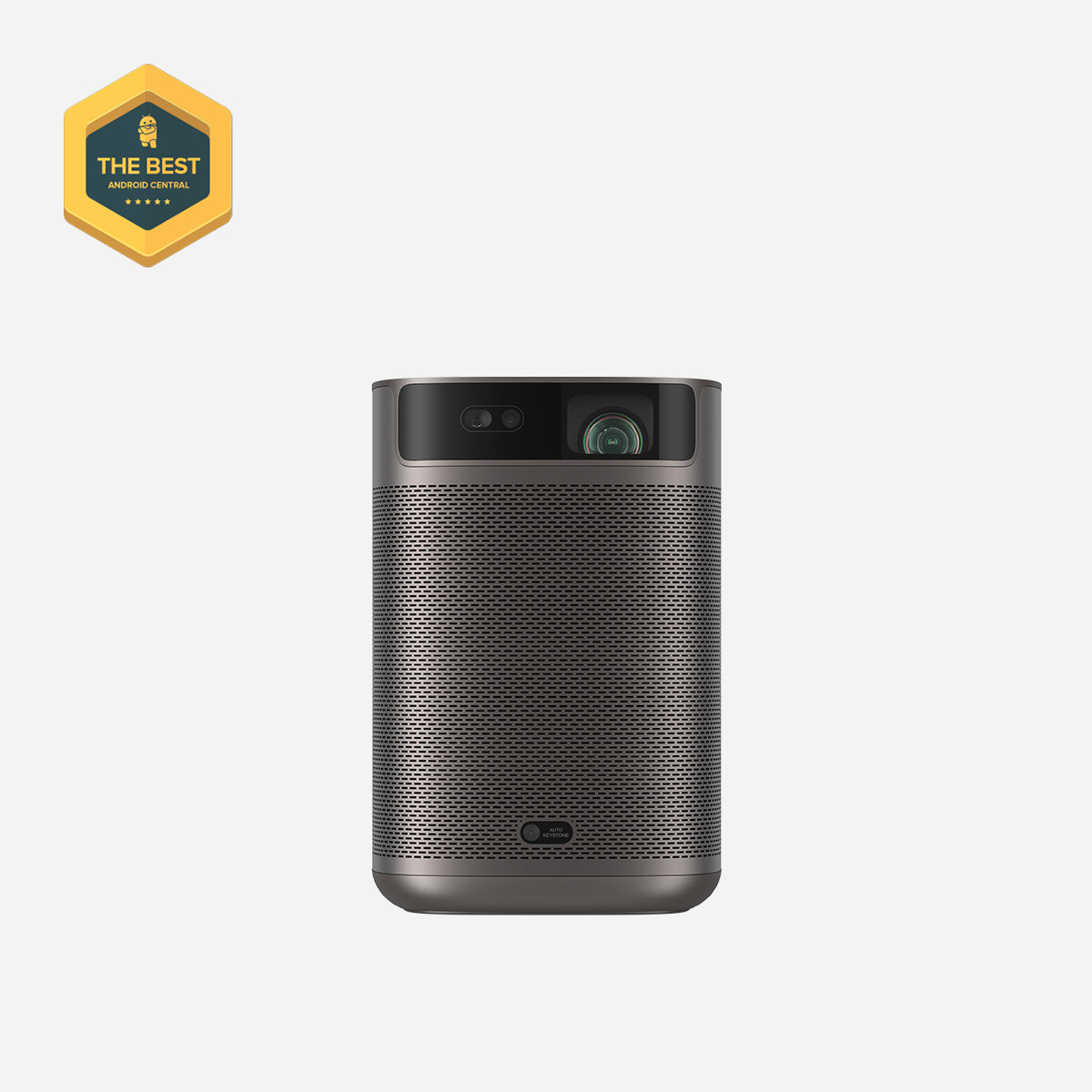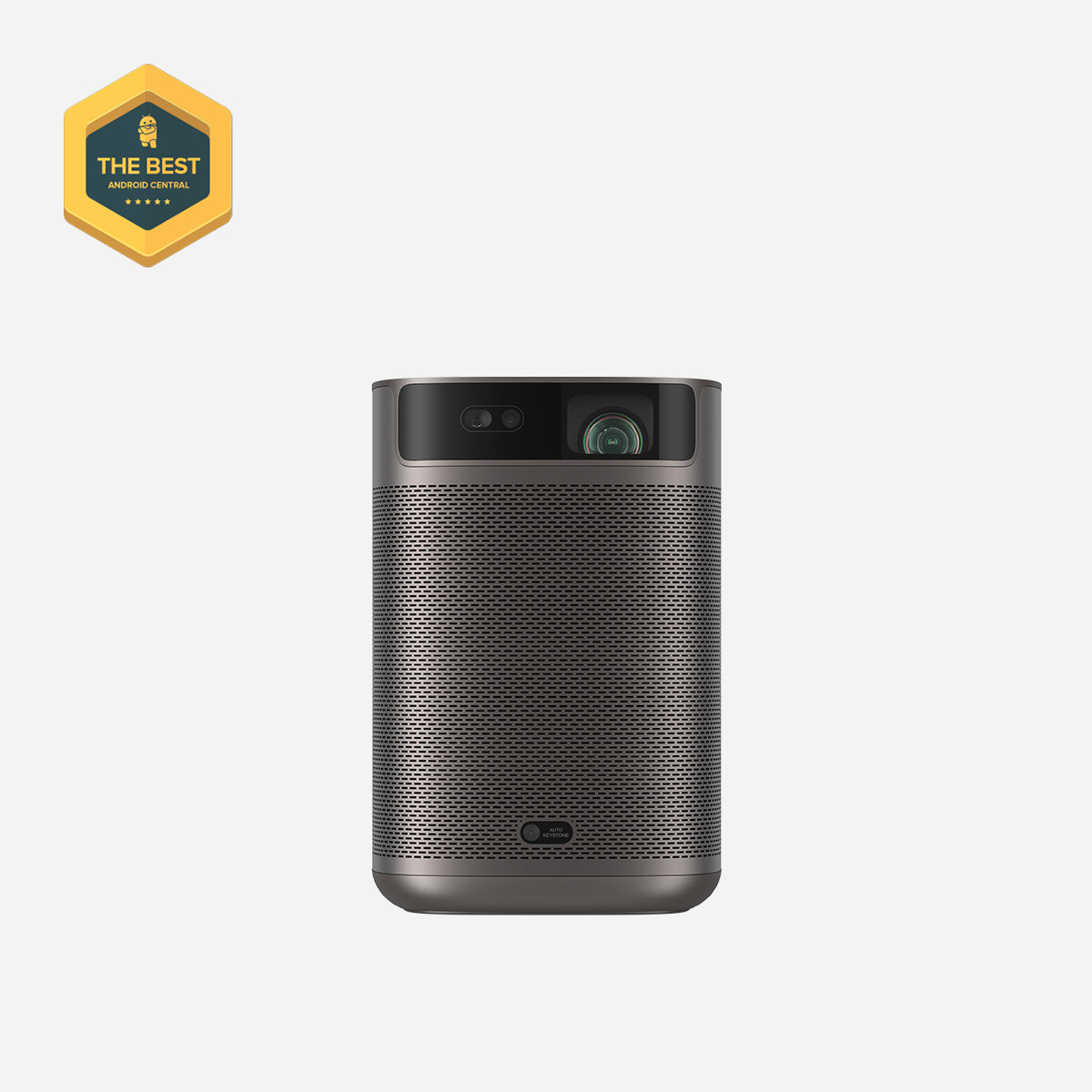 Cinematic Visuals for Only $399: MoGo 2's 400 ISO lumens, integrated D65 color temperature standard, and 90% DCI-P3 color gamut offer a cinematic big-screen experience with bright, colorful images.
Plug and Play: Let MoGo 2 do the work for you. With our industry-leading ISA 1.0 technology, enjoy the easiest projector setup experience.
Movies on the Go: MoGo 2 connects to your power bank and is easy to move to different rooms or during your outdoor adventures.
8W Speakers with Dolby Audio: MoGo 2's built-in dual 8W speakers with Dolby Audio provide impressive sound, helping you immerse in your favorite movies, music, and more!
Android TV 11.0, Thrilling 3D Movies at Home: MoGo 2 decodes 4K video smoothly and supports 3D content. With the upgraded Android TV 11.0, you get the ultimate user-friendly experience.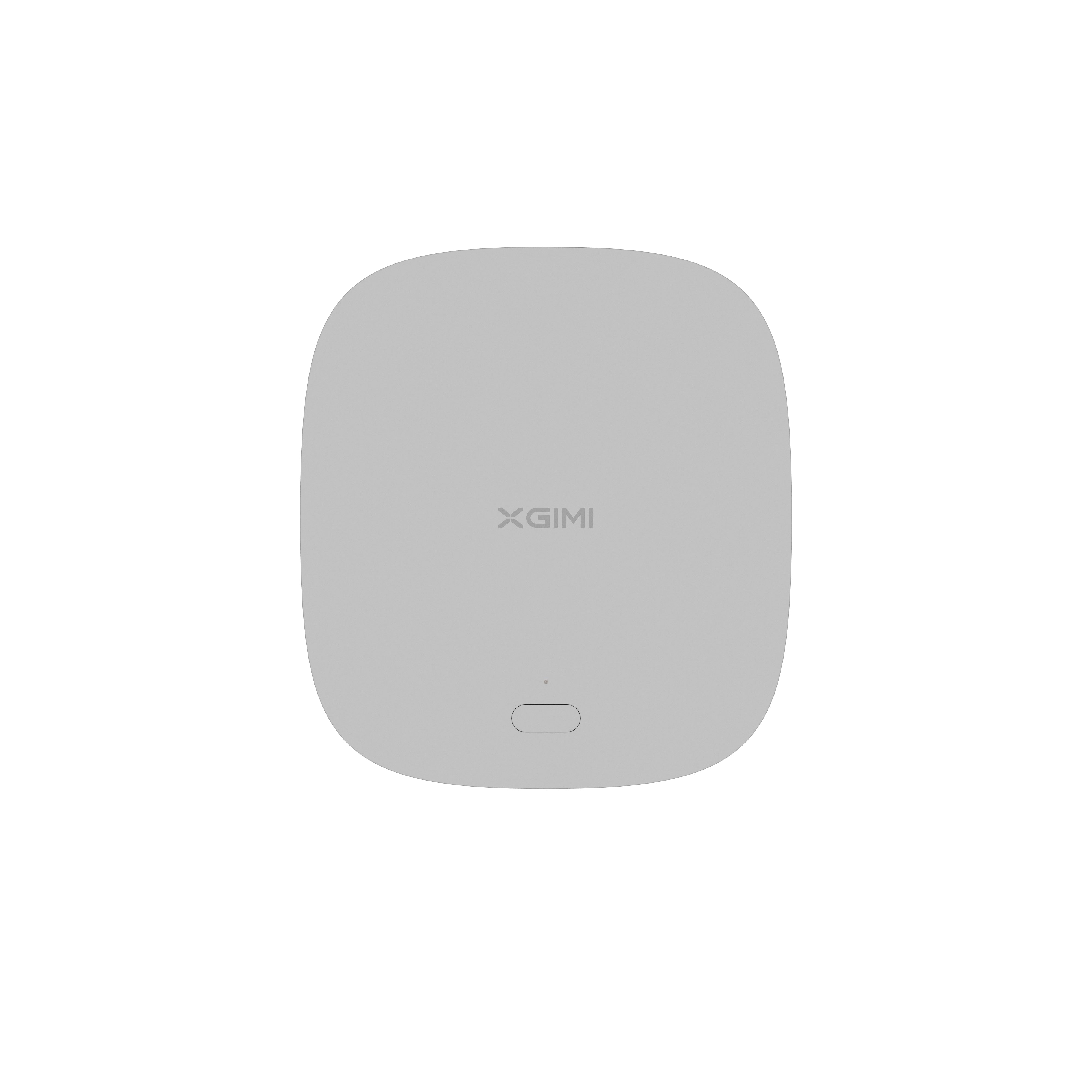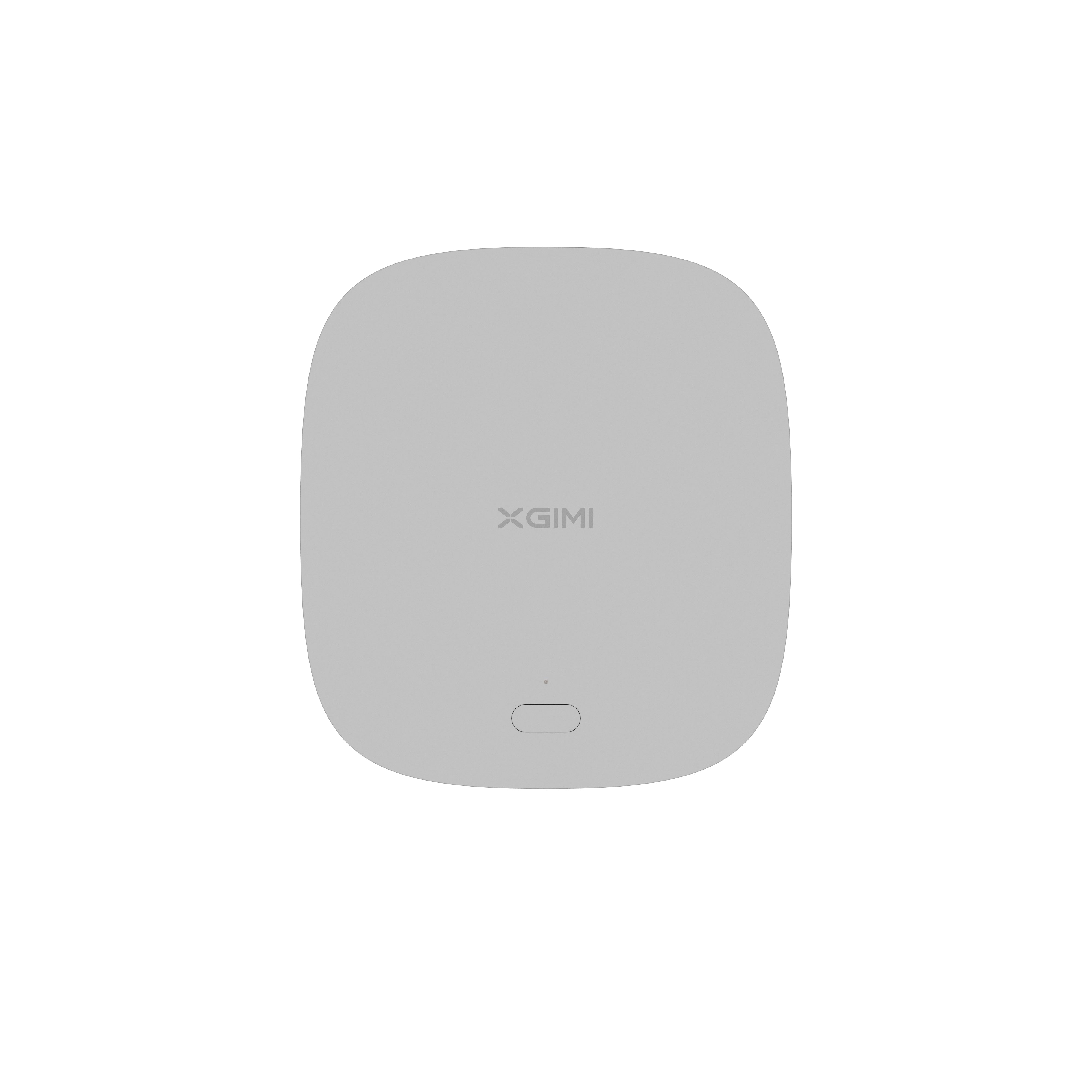 Conclusion
Investing in a portable movie projector will enhance your home and on-the-go entertainment with loved ones and friends. If you're looking for something to help create a beautiful memory and bonding moment with your loved ones, look no further. By purchasing one of our XGIMI portable movie projectors, you'll get the pleasure and ability to create an incredible movie night experience anywhere. Save yourself the stress of going to the cinema anytime you want to have a good time. Instead, bring the cinema to you whenever you want.
Get $10 off Your Next Purchase
Join the XGIMI Community Today!