Explore the Benefits of Portable Data Projector
By XGIMI Tech - 2023-06
Introduction
Visual presentations have become essential in various settings, captivating audiences and effectively conveying information. Portable data projectors play a crucial role in enhancing these presentations by providing a convenient and efficient way to project content onto larger screens. In this article, we will explore the importance of visual presentations and how portable data projectors elevate their quality and impact.
A. Importance of Visual Presentations in Various Settings
Visual presentations are integral in business meetings, educational environments, and entertainment setups, engaging audiences and facilitating understanding. They convey complex information effectively and leave a lasting impression on viewers.
B. Role of Portable Data Projectors
Portable data projectors enhance presentations with clarity and precision. They project onto various surfaces, adapting to different environments. Compatibility with multiple devices enables flexible information sharing. Their lightweight, compact design suits on-the-go professionals and travelers. These projectors foster collaboration and interactivity, enabling group discussions and seamless sharing.
Part 1: Overview of Portable Data Projectors
Portable data projectors have revolutionized the way visual content is presented, offering flexibility and convenience in various settings. In this section, we will provide a concise overview of portable data projectors, including their definition, basic functionality, key components, features, and different types.
A. Definition and Basic Functionality
A portable data projector is a compact device that enables users to project images, videos, and presentations onto screens or surfaces. It uses advanced optical technology to display content from a connected device, such as a laptop or smartphone, onto a larger display, enhancing visibility and engagement.
B. Key Components and Features
Portable data projectors consist of essential components, including a light source, lens, imaging technology, and connectivity ports. They offer features like adjustable brightness, resolution, and keystone correction for optimal image quality. Some models also incorporate built-in speakers and wireless connectivity options.
C. Types of Portable Data Projectors
There are different types of portable data projectors available, including LED, DLP (Digital Light Processing), and LCD (Liquid Crystal Display) projectors. LED projectors use light-emitting diodes as a light source, providing long-lasting brightness and energy efficiency. DLP projectors utilize micro-mirrors to reflect light, delivering high contrast and smooth motion. LCD projectors employ liquid crystal panels to project images, offering vibrant colors and sharp details.
Part 2: Benefits of Portable Data Projectors
Portable data projectors offer numerous benefits that make them valuable tool for visual presentations. In this section, we will explore the advantages of portability and convenience, highlighting the lightweight and compact design, easy setup, and quick connectivity options that these projectors provide. Additionally, we will discuss how portable data projectors are specifically tailored to meet the needs of on-the-go professionals and frequent travelers, making them an ideal choice for individuals who require flexibility and mobility in their presentations.
A. Portability and Convenience:
Portable data projectors excel in terms of portability and convenience, making them a preferred choice for users who are constantly on the move. Their lightweight and compact design allows for easy transportation and setup in various locations. Whether you're moving between offices, attending conferences, or giving presentations in different venues, portable data projectors offer a hassle-free experience.
1. Lightweight and Compact Design:
One of the key benefits of portable data projectors is their lightweight and compact design. These projectors are designed to be easily carried in a bag or briefcase, ensuring that you can take them with you wherever you go. The compact size also means that they occupy minimal space, making them suitable for small meeting rooms or classrooms.
2. Easy Setup and Quick Connectivity Options:
Portable data projectors are known for their user-friendly setup process. They typically come with intuitive interfaces and straightforward controls, allowing you to set up and operate them with ease. Additionally, these projectors offer quick connectivity options, such as HDMI or wireless connections, enabling you to connect them to various devices like laptops, smartphones, or tablets effortlessly.
3. Ideal for On-the-Go Professionals and Frequent Travelers:
For professionals who are frequently on the move, portable data projectors are a game-changer. They provide the flexibility to deliver presentations in different locations without relying on the availability of built-in projection systems. Whether you're a salesperson conducting client meetings, a trainer delivering workshops, or a traveler sharing experiences, portable data projectors ensure that you can always deliver impactful presentations wherever you are.
B. Versatility and Flexibility
1. Ability to Project onto Various Surfaces:
Portable data projectors are designed to project onto a wide range of surfaces, including screens, walls, and even curved surfaces. This flexibility allows users to adapt their projection setup to different venues and spaces, enhancing the visual impact of their presentations.
2. Compatibility with Multiple Devices:
These projectors offer seamless compatibility with various devices, such as laptops, smartphones, and tablets. With multiple connectivity options like HDMI and wireless connections, users can effortlessly connect their devices to the projector, eliminating compatibility issues and ensuring a smooth presentation experience.
3. Suitable for different environments (boardrooms, classrooms, outdoor events):
Portable data projectors are highly versatile and can be used in different environments. They are equally suitable for boardrooms, classrooms, and outdoor events. Whether you need to deliver a professional presentation, conduct interactive lessons, or host outdoor movie nights, portable data projectors offer the flexibility to adapt to diverse settings.
C. Enhanced Visual Experience
1. High-Quality Image Projection and Resolution:
Portable data projectors deliver impressive image projection and resolution, ensuring sharp and clear visuals. With advanced technology and high pixel density, these projectors offer detailed images and text, enhancing the overall viewing experience.
2. Brightness and Color Accuracy for Vibrant Visuals:
These projectors are designed to provide excellent brightness and color accuracy, resulting in vibrant and lifelike visuals. Whether it's for business presentations or home entertainment, the vivid colors and balanced brightness create engaging and immersive experiences for the audience.
3. Adjustability Features for Optimal Display:
Portable data projectors come equipped with adjustability features like keystone correction and zoom. Keystone correction helps eliminate distorted or skewed images by adjusting the projected image to match the screen or surface. The zoom feature allows users to adjust the image size without compromising on image quality, ensuring a perfectly framed display.
D. Collaboration and Interactivity
1. Facilitating Group Discussions and Brainstorming Sessions:
Portable data projectors create a collaborative environment by enabling group discussions and brainstorming sessions. With a large projected image, participants can easily share ideas and engage in dynamic conversations, fostering creativity and active participation.
2. Compatibility with Interactive Whiteboards and Accessories:
These projectors are compatible with interactive whiteboards and accessories, allowing for enhanced interactivity during presentations. Users can interact directly with the projected content, making annotations, highlighting key points, and navigating through slides, promoting engaging and interactive presentations.
3. Wireless Connectivity Options for Seamless Sharing and Control:
Portable data projectors offer wireless connectivity options, enabling seamless sharing and control of content. With wireless connectivity, presenters can effortlessly share their screens from compatible devices, eliminating the need for cumbersome cables and enhancing the overall presentation experience.
Part 3: Applications of Portable Data Projectors
In this section, we will explore the diverse applications of portable data projectors, highlighting their usefulness in various settings and contexts.
A. Business Presentations and Meetings
Portable data projectors are invaluable tools for business presentations and meetings. They enable professionals to deliver impactful presentations with high-quality visuals, enhancing communication and leaving a lasting impression on clients, colleagues, and stakeholders.
B. Education and Classroom Environments
In education, portable data projectors revolutionize classroom environments by making learning more engaging and interactive. Teachers can project educational content, videos, and presentations onto screens or whiteboards, facilitating visual learning and creating a dynamic classroom experience.
C. Entertainment and Home Theater Setups
Portable data projectors offer an immersive entertainment experience, transforming any space into a home theater setup. With their ability to project large, high-resolution images, these projectors allow individuals to enjoy movies, sports events, and gaming on a big screen, creating a cinematic atmosphere in the comfort of their own homes.
D. Public Speaking and Conference Presentations
Public speakers and conference presenters can benefit greatly from portable data projectors. These projectors enable speakers to deliver impactful presentations to large audiences, ensuring that everyone can see and understand the content. From keynote speeches to industry conferences, portable data projectors enhance the visual impact and professionalism of public speaking engagements.
Top Portable Data Projectors on the Market
In this section, we will introduce the top portable data projectors available on the market, all from the renowned brand XGIMI. These projectors are known for their exceptional quality, innovative features, and superior performance.
XGIMI MoGo 2 Pro
XGIMI MoGo 2 Pro is a feature-packed portable data projector that offers impressive image quality and versatility. With its compact design and advanced projection technology, it delivers sharp and vibrant visuals. Whether you're presenting in a professional setting or enjoying entertainment at home, the MoGo 2 Pro provides an immersive experience.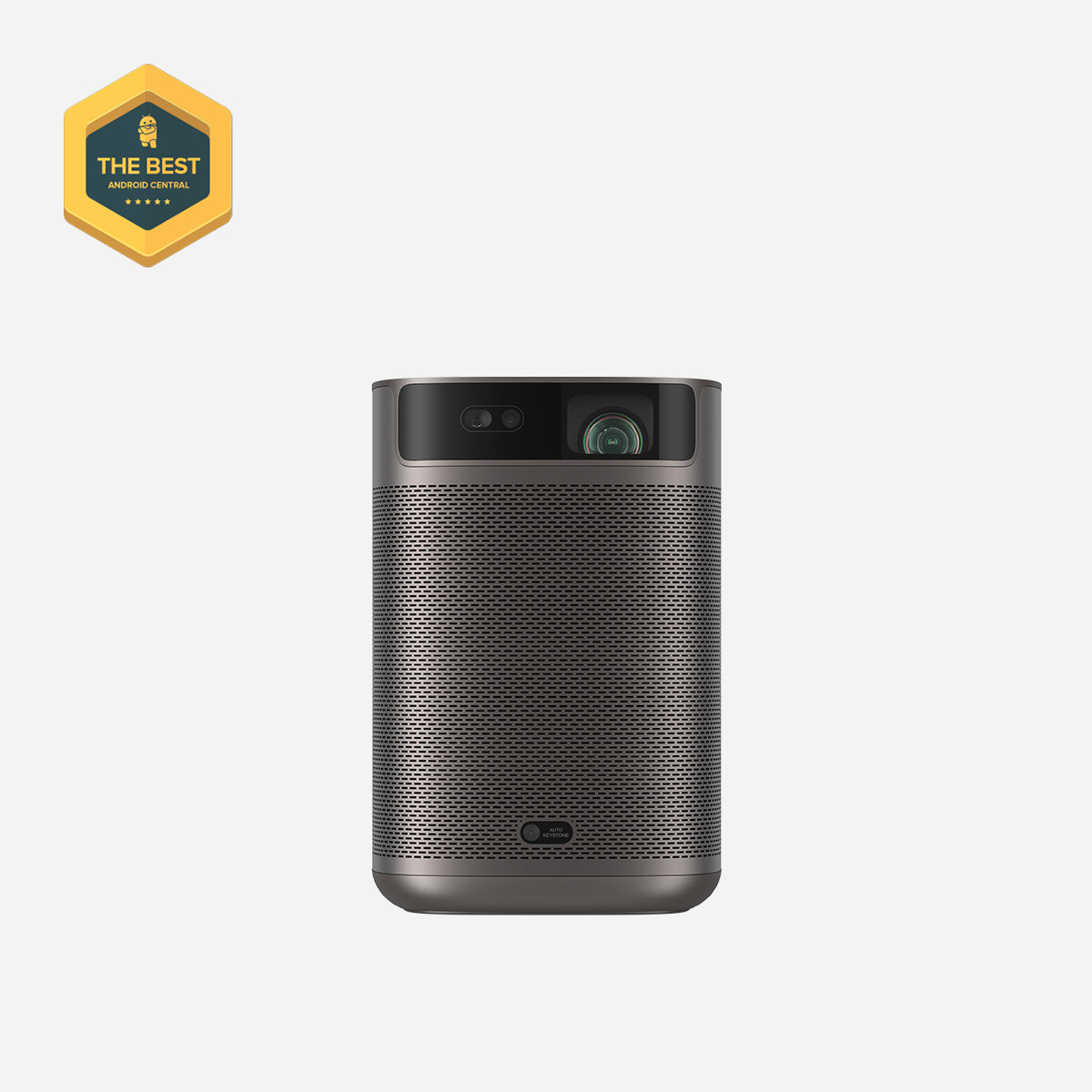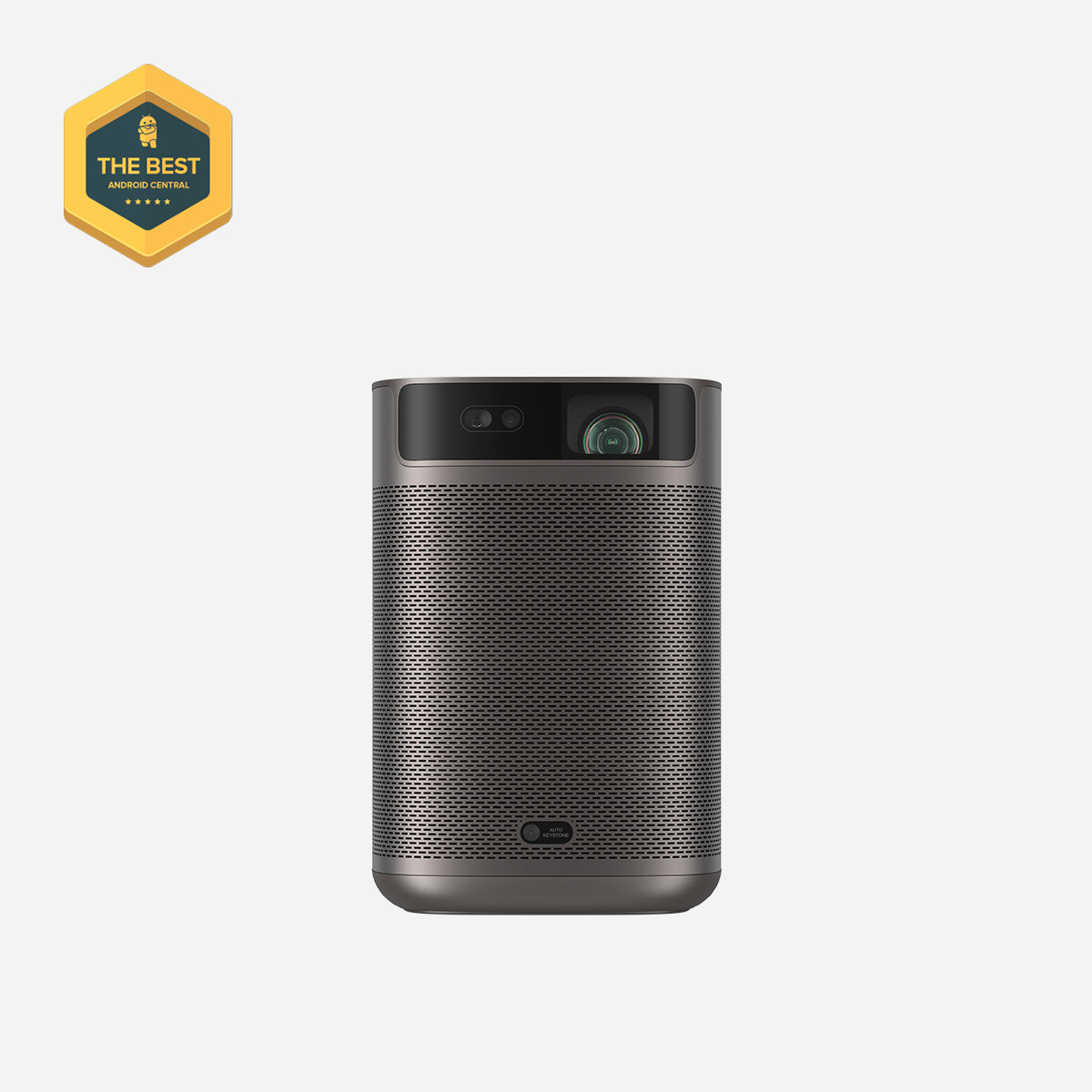 XGIMI MoGo 2
XGIMI MoGo 2 is a compact and portable projector that offers high-quality projection in a small package. It is designed for easy setup and offers quick connectivity options, allowing you to start your presentations or enjoy your favorite content without hassle. With its powerful performance and convenient size, the MoGo 2 is an excellent choice for on-the-go professionals and entertainment enthusiasts.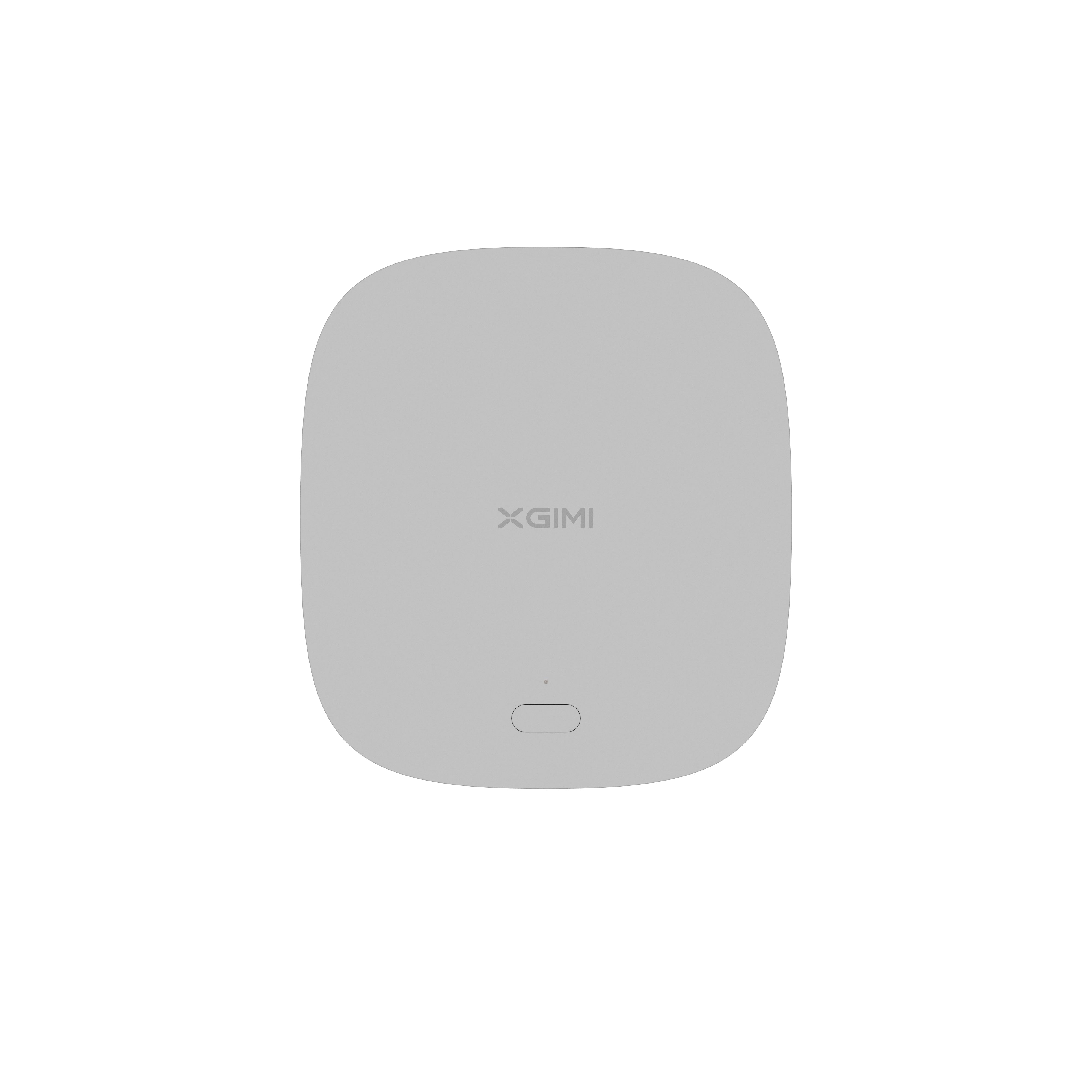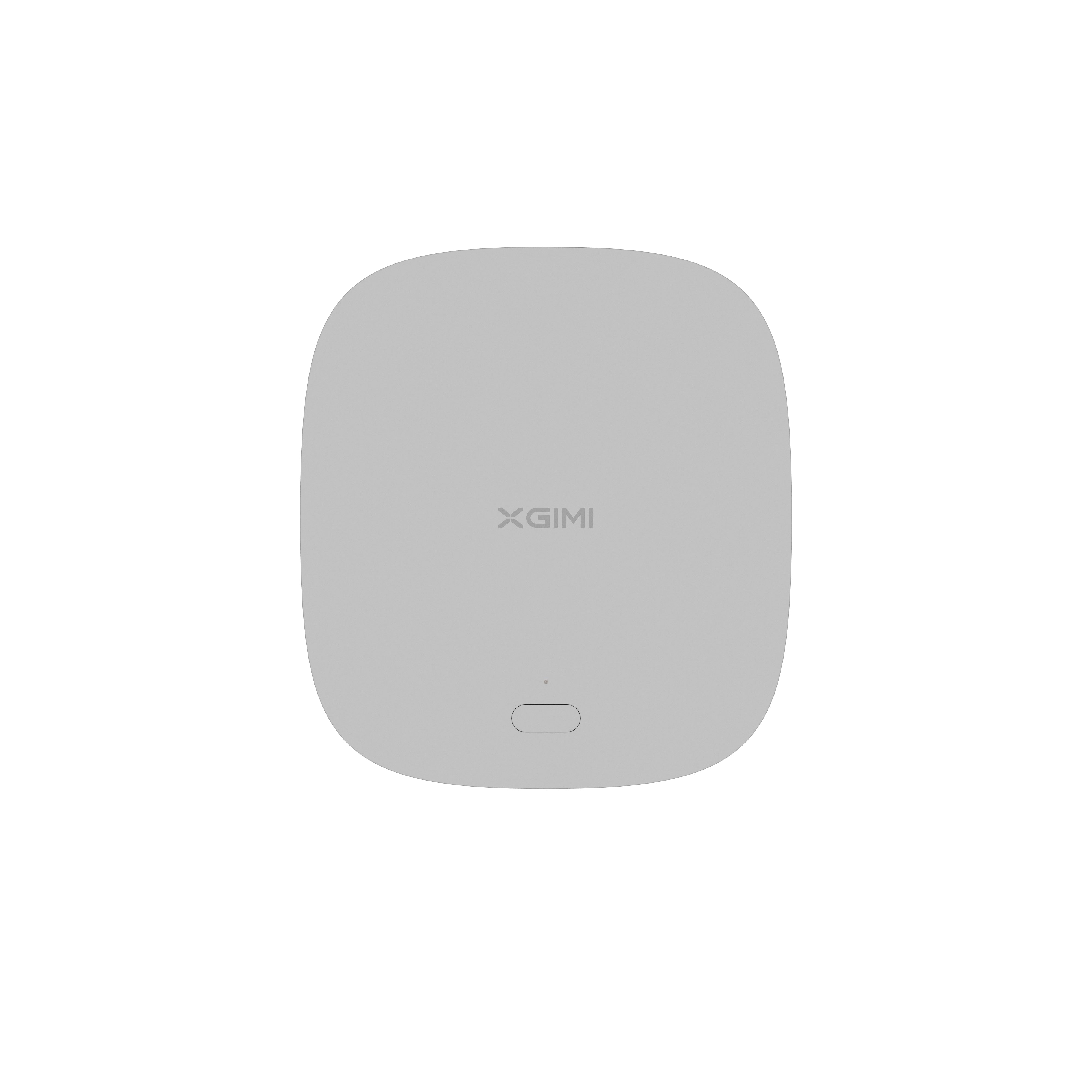 XGIMI HORIZON Pro
XGIMI HORIZON Pro is a versatile portable data projector that combines powerful performance with smart features. It offers high brightness, exceptional color accuracy, and advanced image adjustment options, ensuring an optimal viewing experience. XGIMI HORIZON Pro is perfect for both professional presentations and immersive home theater setups.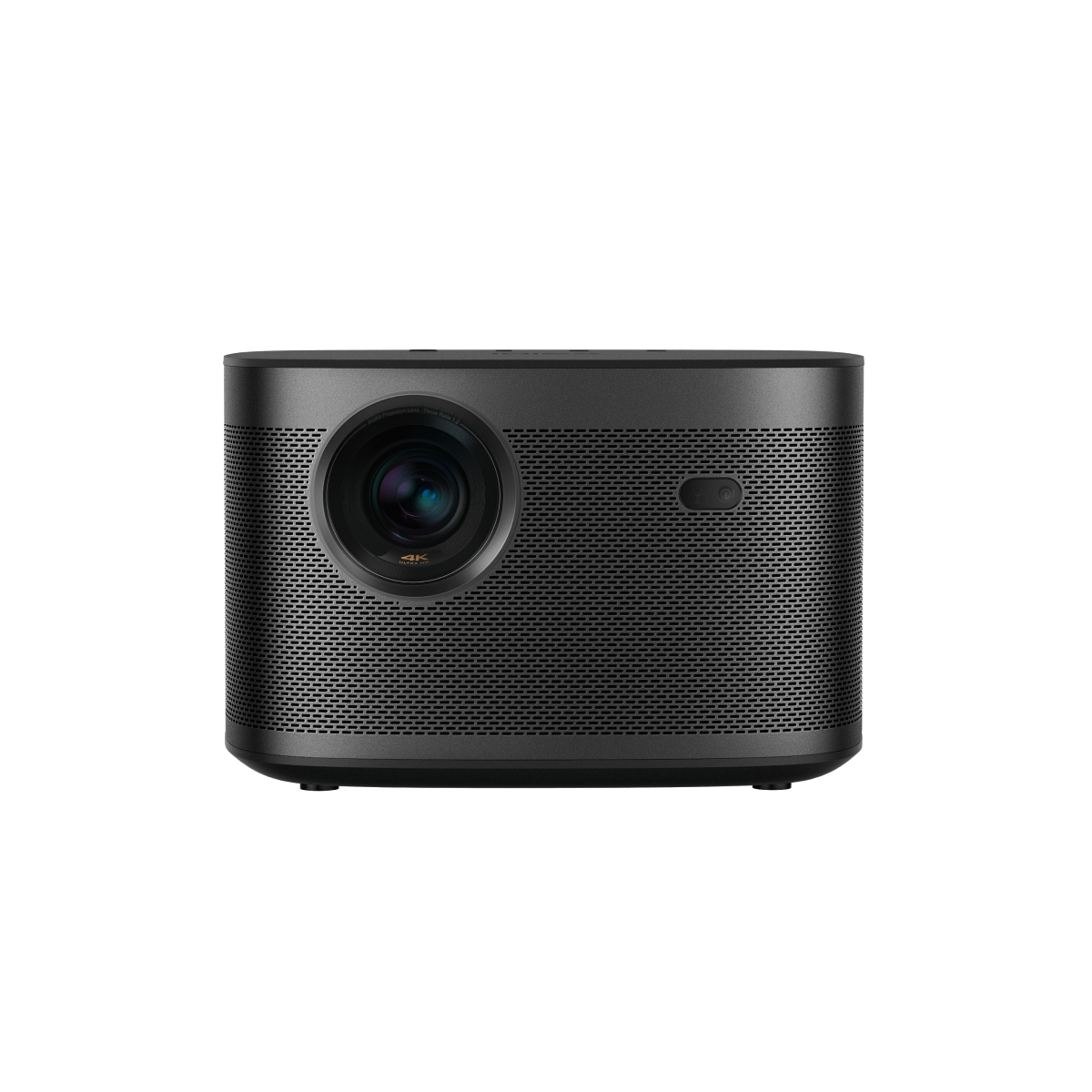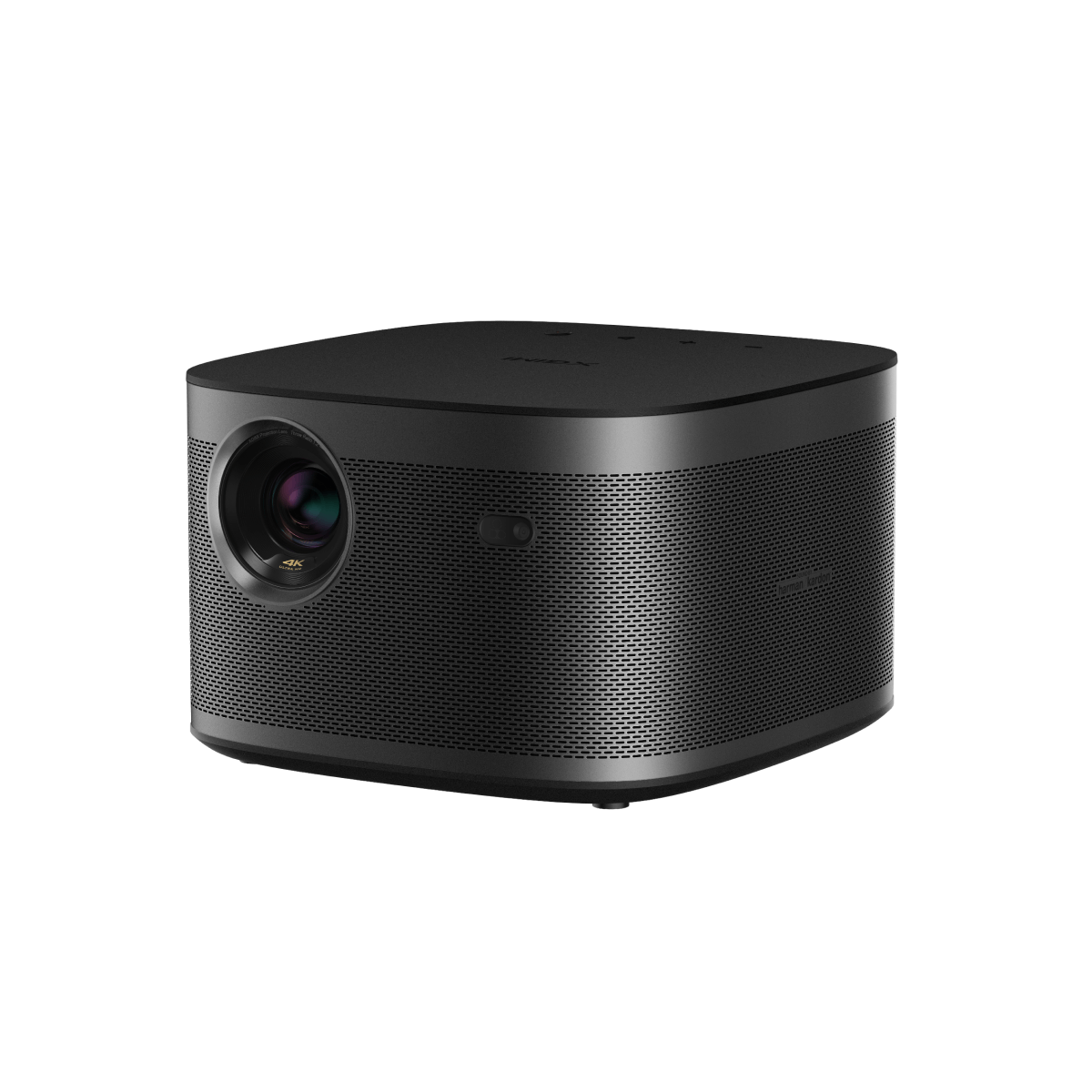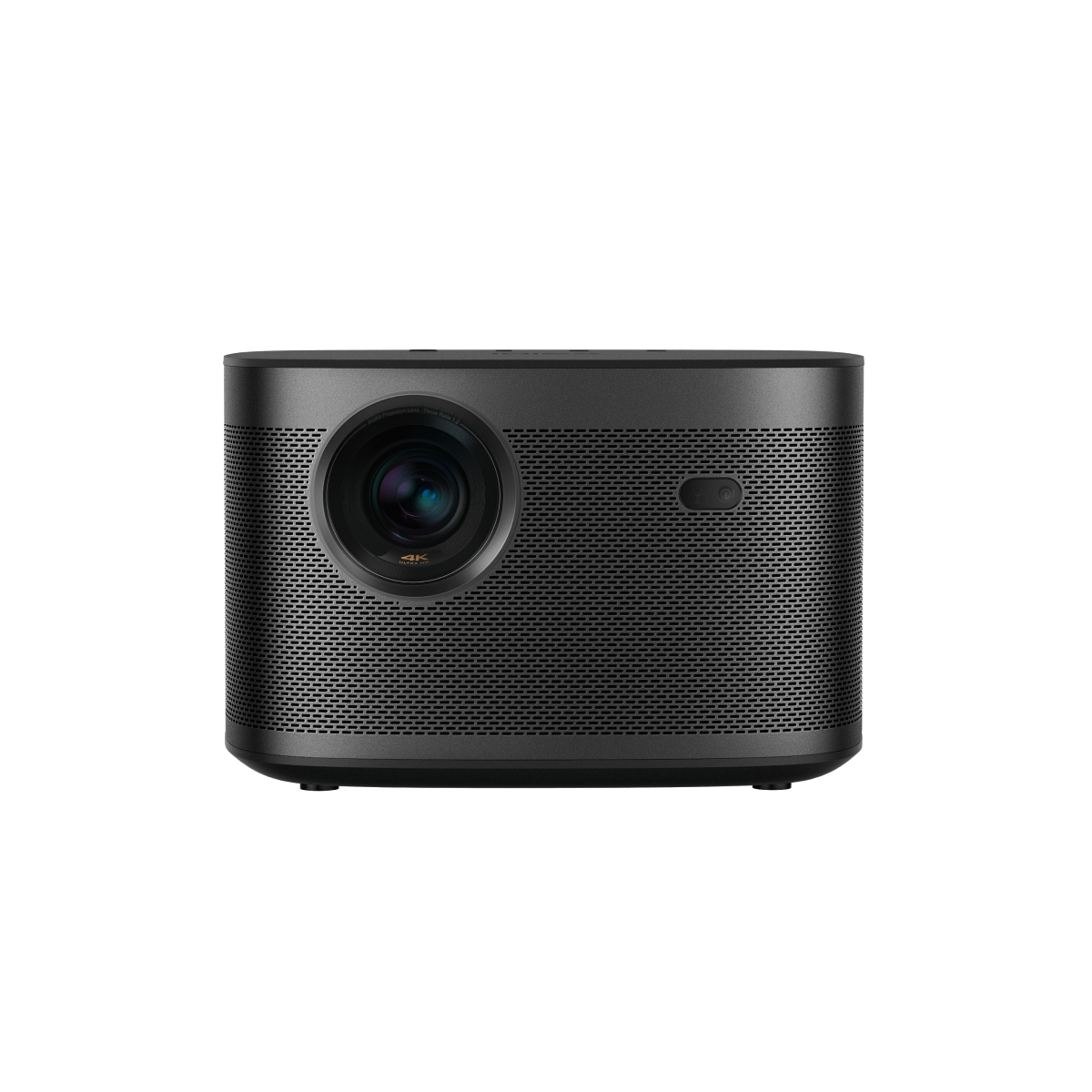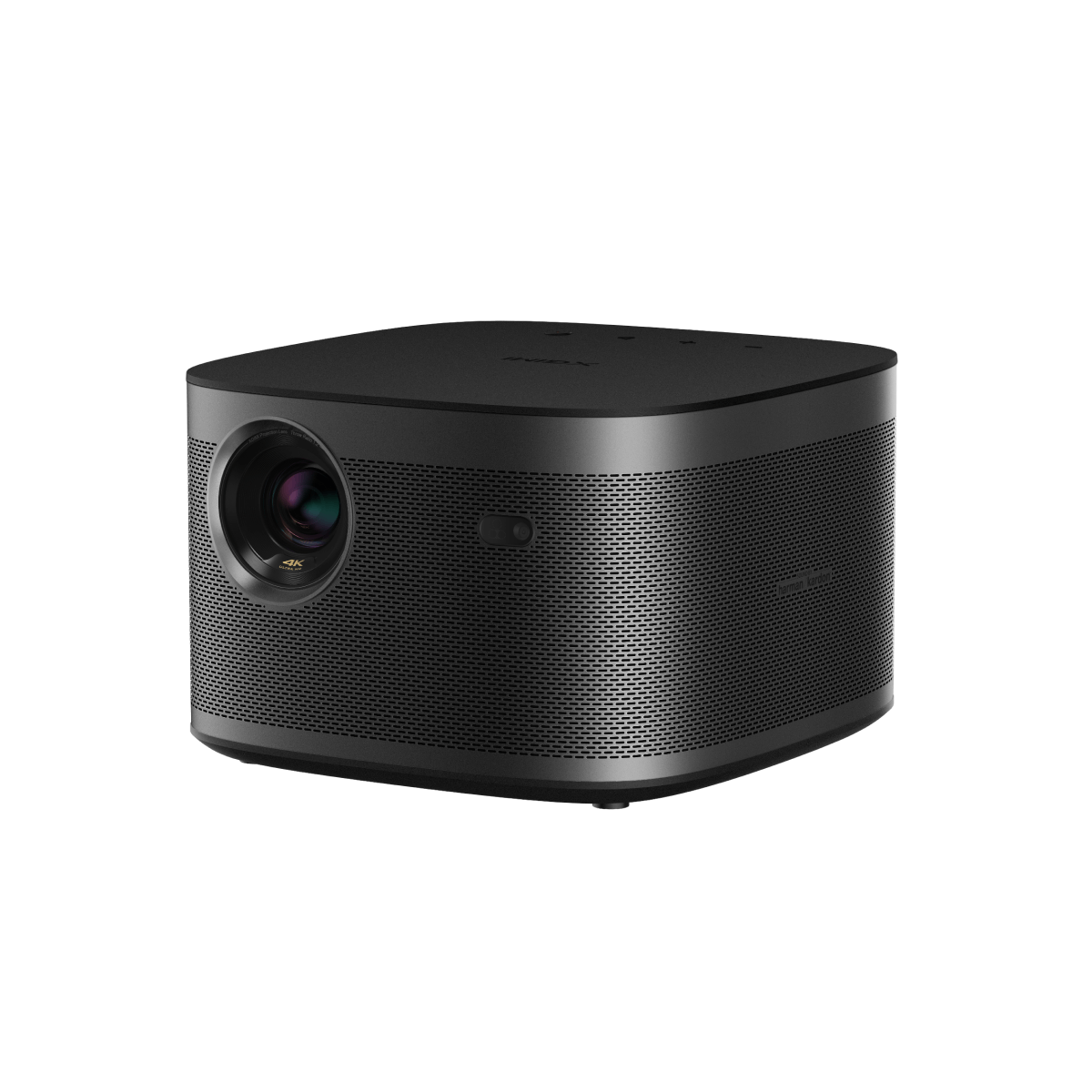 XGIMI Halo+
XGIMI Halo+ is a portable projector that brings home entertainment to a whole new level. With its 1080p resolution, high brightness, and built-in Harman Kardon speakers, it delivers stunning visuals and immersive sound. The Halo+ is ideal for creating a cinematic experience in your living room or outdoor gatherings.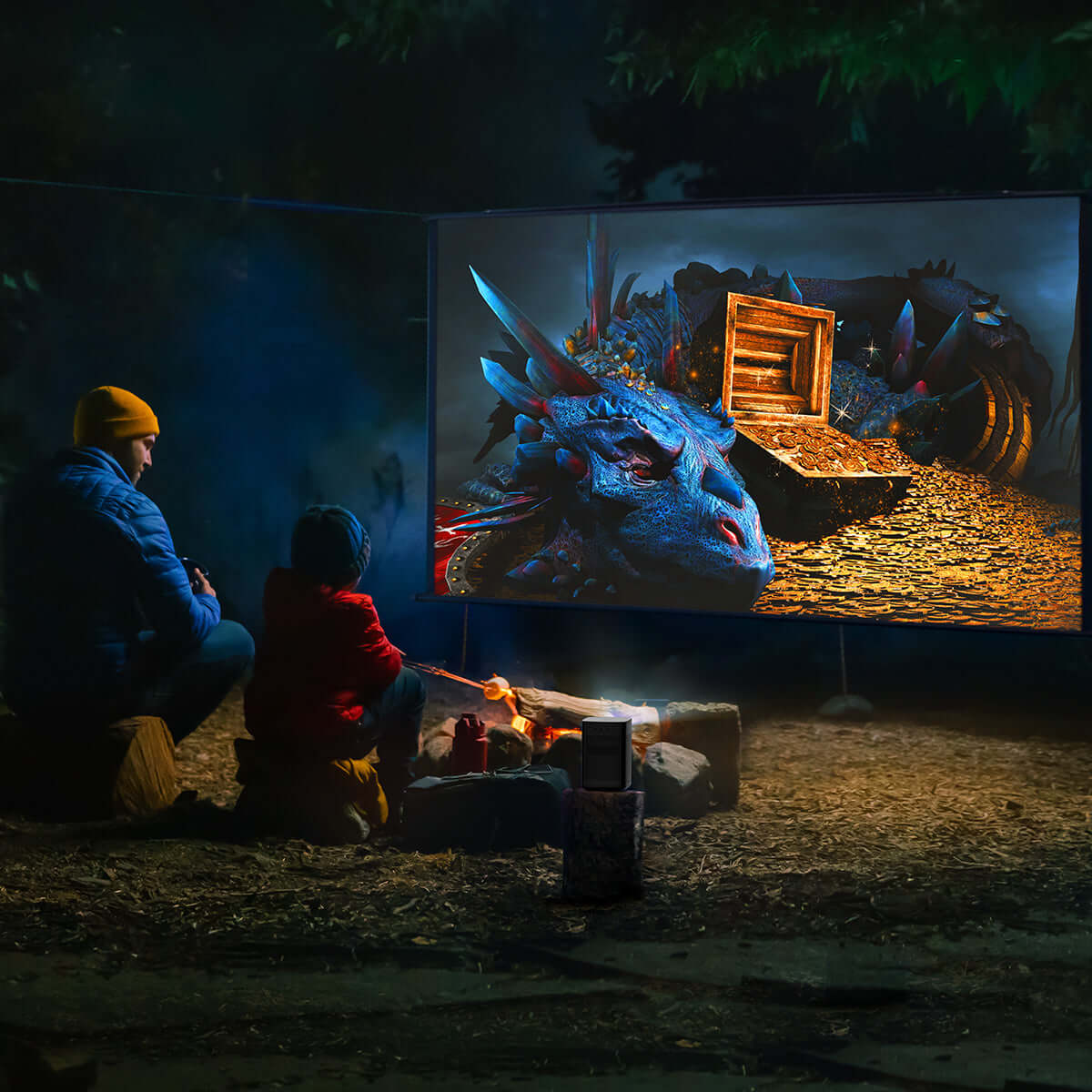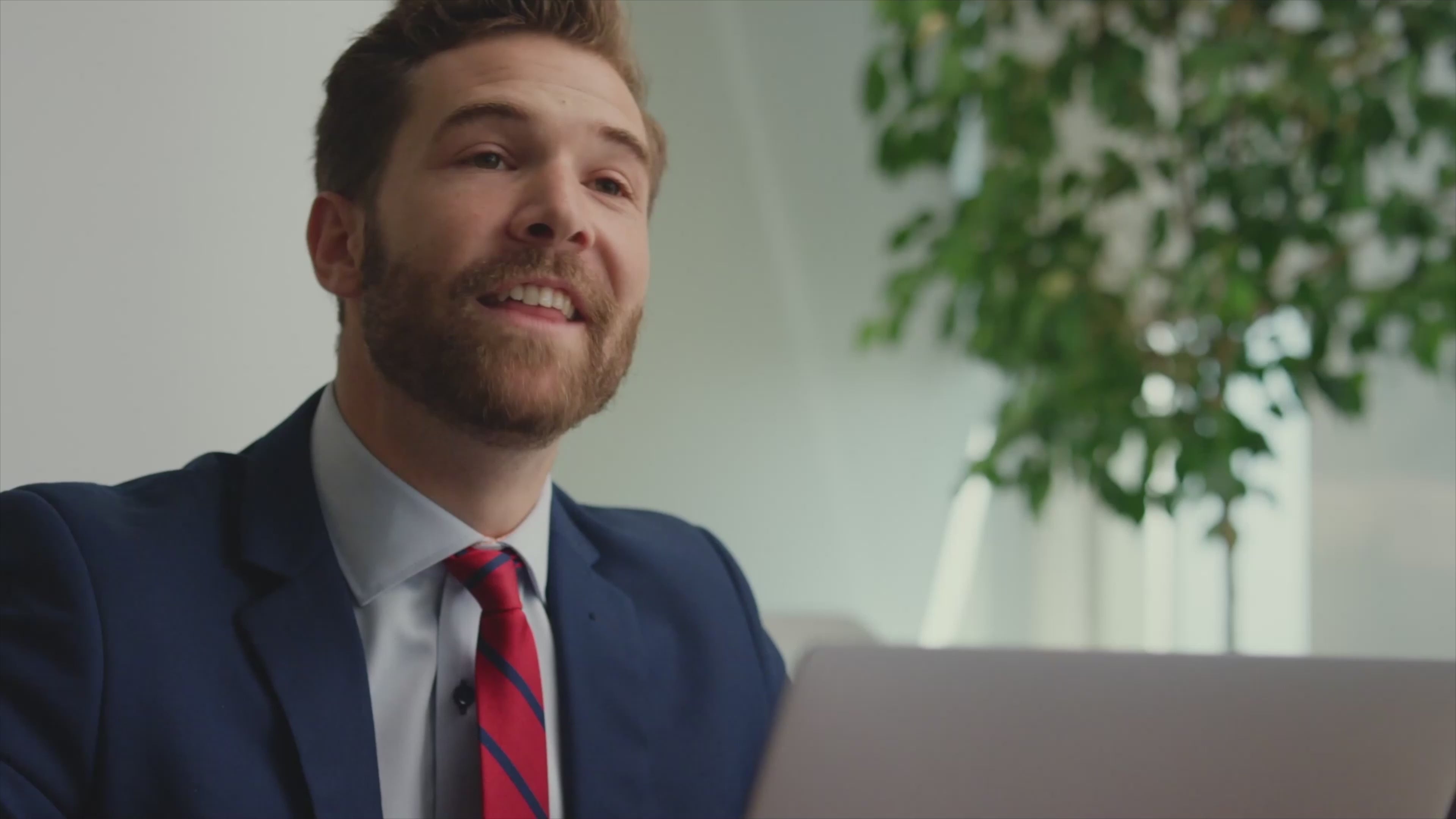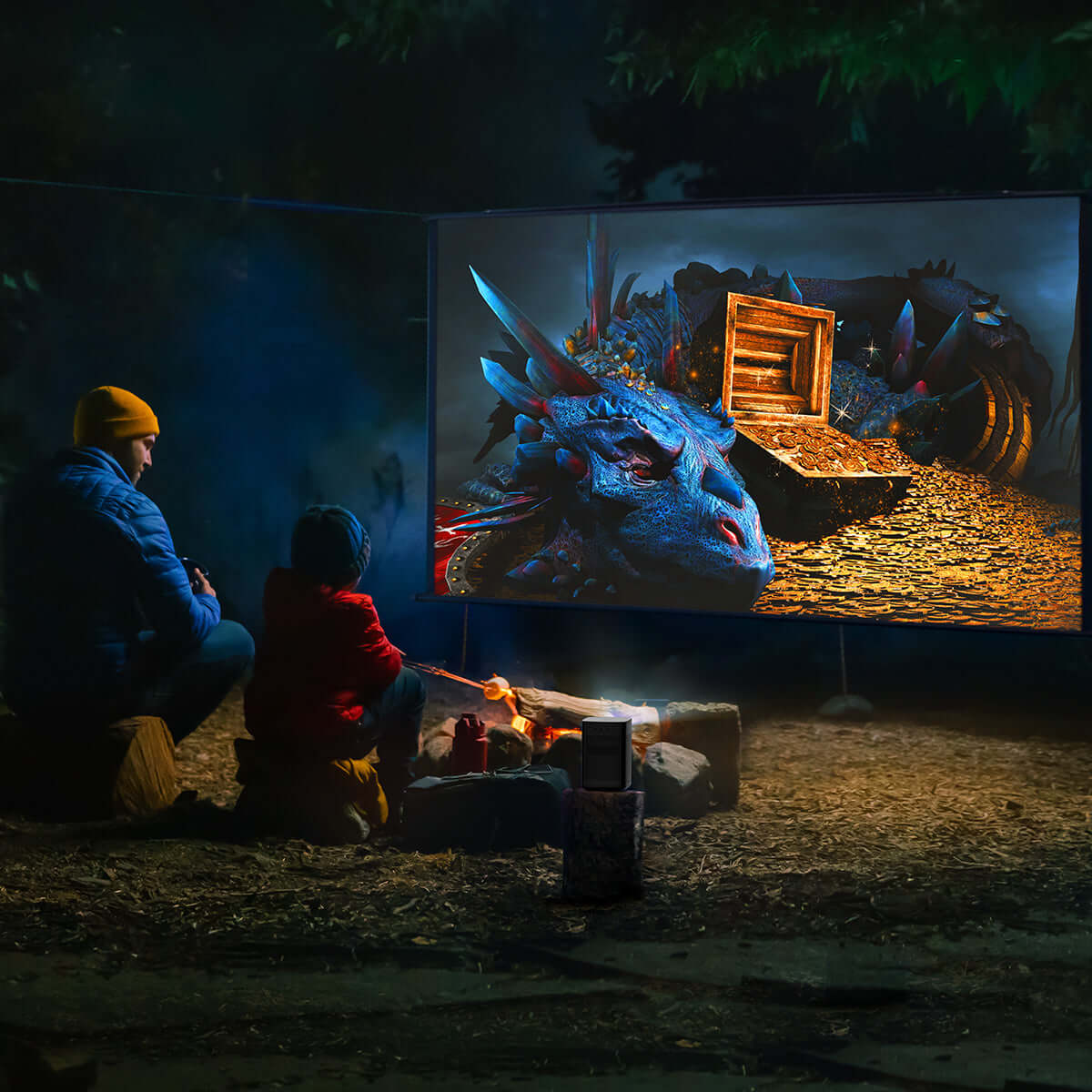 XGIMI Elfin
XGIMI Elfin is a compact and lightweight projector that offers impressive performance in a small form factor. With its HD resolution, easy connectivity options, and built-in battery, it provides convenience and flexibility for various applications. Whether for business presentations or casual entertainment, the Elfin delivers outstanding image quality and portability.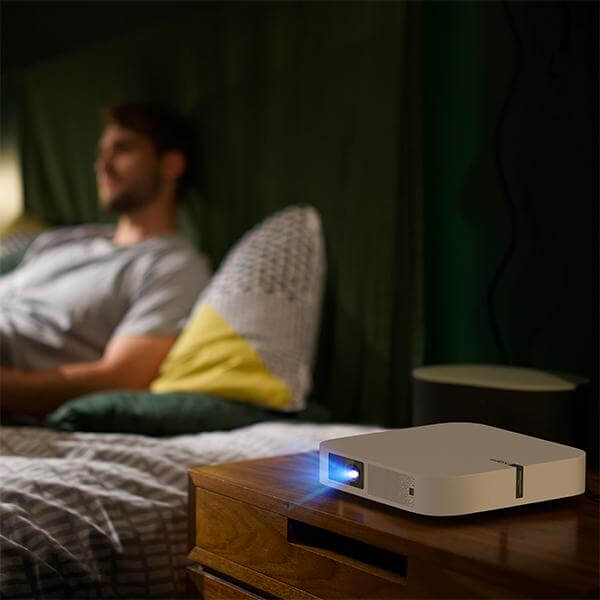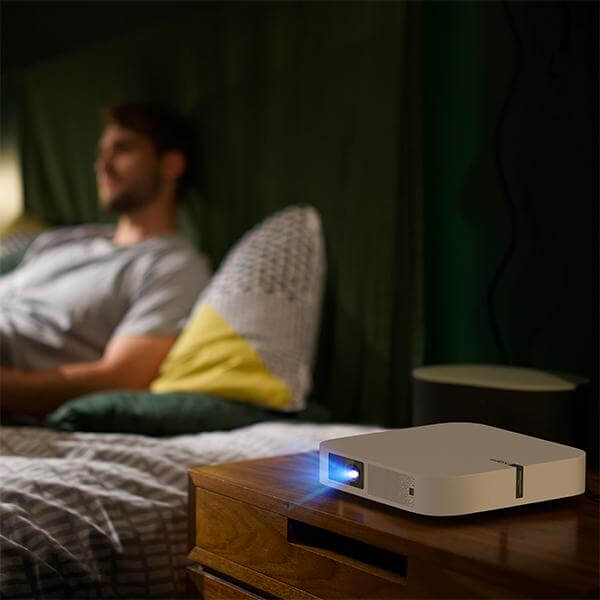 Conclusion
To conclude, portable data projectors are essential tools, offering convenience and versatility for visual presentations. With their compact design, easy setup, and compatibility with multiple devices, they enhance collaboration, deliver high-quality images, and captivate audiences, making them indispensable in various settings.
Get $10 off Your Next Purchase
Join the XGIMI Community Today!