Explore the World of Mini Portable Projector
By XGIMI Tech - 2023-06
Introduction
A mini portable projector is usually smaller than a large-sized projector but bigger than a pocket-sized projector, which is an ultra-mini (pico) projector. Mini projectors are compact and lightweight, making them portable and suitable for on-the-go projection, as you can easily carry them in a backpack or briefcase.
Because of their compact design, there's a growing popularity and market demand for mini portable projectors, especially for personal use. Their lightweight and portable frame makes them versatile and convenient, and being a cheaper option than big projectors, they have become a favorite choice.
Advantages of Mini Portable Projectors
Mini portable projectors offer several advantages over traditional projectors:
A. Portability and Compact Design
Mini portable projectors come in a compact and portable design, making them small and light enough to be conveniently carried around. They are so small you can fit them into your purse or bag. There's no need to worry about heavy projectors while on the go. With a mini portable projector, you can take your screen with you anywhere you go.
B. Convenience and Versatility
The mini projector is very convenient for use in almost any situation. It's lightweight, small, and easy to set up. It also has a rechargeable battery and built-in speakers. Also, it is very versatile as you can use the projector in several places; at home, in the office, or in school. You can conveniently enjoy quality entertainment anywhere without the inconvenience of heavier projectors.
C. Wireless Connectivity Options
One great advantage of a smart mini portable projector is that it offers more than wired connectivity options. You can wirelessly connect via WiFi or Bluetooth to various devices, including iPhones, laptops, and other smartphones.
With a mini portable projector for mobile or a mini portable projector for iPhone, you can view content from your phone or cast your phone to your portable projector screen. As a result, you can avoid cables and simply connect conveniently through wireless options.
D. Energy Efficiency and Cost-effectiveness
Mini portable projectors consume less energy than other projector types. Mini projectors usually consume as little as 20 to 50 Watts, while large projectors can consume 150 to as high as 800 Watts.
Hence, mini projectors are suitable for low-consumption use, especially the ultra-mini models. These projectors are also the most cost-efficient options as they cost far less than large projectors. So, they are an excellent option for budget-tight users or people who don't need them for significant events.
Applications and Use Cases
You may be wondering where you can use these mini-sized projectors. While they aren't suitable for cinemas, they are ideal for personal and professional use, such as:
A. Home Entertainment
1. Movie Nights and Gaming Experiences
Family and friends can create a better movie night experience with mini projectors. Their more prominent and brighter display makes it easy for everyone to watch and spend time together comfortably.
Gamers can also play with friends by choosing the larger, better-quality display. Mini portable projectors offer a more immersive gaming experience, with higher image quality and better sound production.
2. Creating a Home Theater Setup
You don't have to always go to the cinema for a cinematic movie experience. Turn any room into a home theater with these projectors and enjoy unforgettable movie moments in the comfort of your home. Watch blockbuster movies and your favorite programs on a large screen that offers better overall quality than your TV, smartphone, or laptop.
B. Business and Professional Use
Mini portable projectors are also ideal for business and professional use for:
1. Presentations and Meetings
Mini portable projectors are portable and easy to set up, making them perfect for presentations and meetings. You can easily set them up before your presentation or meeting. They also offer satisfactory quality for business use.
2. On-the-go Productivity
These lightweight projectors are the right tools for on-the-go productivity. Put them in your backpack or briefcase and carry them wherever you go. You don't need to worry about projection while on the go with an ultra-mini portable projector.
C. Education and Learning
Educational and learning institutions can also incorporate mini projectors into the following settings:
1. Classroom Settings
Visuals make learning easier for the student and teaching easier for the teacher. Hence, a mini portable projector can be used in classroom settings to educate students and enhance understanding.
2. Interactive Learning Experiences
Even outside the classroom, mini portable projectors can support learning by creating an exciting and interactive experience. The result is improved knowledge and comprehension after lectures.
Key Features and Considerations
When buying a mini portable projector, there are some key features to look for to choose the best mini portable projector for your needs:
A. Image Quality and Resolution
Image quality and resolution are a top priority for display as it dramatically affects how good your experience will be. Image quality and resolution determine how crisp, clear, and detailed the displayed content will be.
Resolution is determined by how many pixels are in each inch of the image. Typically, you must go for a higher resolution to get the best image quality. For a mini portable projector, look for projectors with 1280 × 720, like XGIMI's MoGo 2, or 1920 × 1080 pixels, like the upgraded XGIMI MoGo 2 Pro.
B. Brightness and Lumens
The brightness of the projector's display affects color and contrast and determines where and how far you can view the screen. Dim displays can reduce viewing quality and even affect the eyes.
The number of lumens determines how bright a projector is. Unlike large projectors, mini portable projectors have smaller lumens starting at 200 ANSI lumens for an ultra-mini portable projector and as high as 500 ANSI lumens for a mini portable projector.
So, looking at 200 to 500 ANSI lumens in a mini projector would be best. Good ultra-mini portable projectors like the XGIMI MoGo Pro offer 300 ANSI lumens for better brightness than regular projectors with 200 ANSI lumens.
C. Connectivity Options (HDMI, USB, wireless)
Consider mini projectors offering wired and wireless connections for more extensive connectivity options and compatibility with different devices. Wired connectivity options include HDMI, VGA, USB, and the wireless options are Bluetooth and WiFi.
D. Battery Life and Power Source
Mini projectors with high-capacity batteries offer long battery life. Portable projectors are rechargeable, offering a convenient power option. Some mini portable projectors like XGIMI's products also support power banks you can recharge if the projector runs out of battery.
E. Built-in Speakers and Audio Capabilities
Carrying speakers around is inconvenient, so mini projectors have built-in speakers to enhance portability. Ensure the speaker is loud and clear, providing quality audio output. XGIMI portable projectors have two powerful Harman/ Kardon speakers that produce an uncompromised sound compatible with Dolby Audio.
F. Size and Weight
Mini projectors should be small and lightweight to be carried around. The mini projector can fit your bag, and an ultra-mini portable projector can even fit into your purse or pocket. Mini projectors should weigh at most 2.6kg or be as light as 1kg but at most 2.6kg.
Future Trends and Innovations in Mini Portable Projectors

As technology advances, there are expected innovations and trends in mini portable projectors to enhance the functionality and advantage of using these projectors:
A. Advancements in Image Quality and Resolution
Over the years, the image quality of mini portable projectors is expected to improve. The advanced projectors may offer higher resolutions, possibly up to 8k resolution, providing more accurate life-like images.
B. Integration of Smart Features and AI Technology
A smart mini portable projector like the XGIMI projector features Intelligent Screen Adaptation with auto keystone correction, intelligent screen alignment, obstacle avoidance, eye protection, and other innovative features. These features increase automation, enhancing the ease of setup and use. Such inventive features and AI technology will likely improve to offer incredible user benefits.
C. Enhanced Connectivity and Wireless Capabilities
Enhancements in connectivity and wireless capabilities are bound to happen, especially with Bluetooth and WiFi. The current Bluetooth 5 version was upgraded to Bluetooth 5.4 in 2023 and will keep upgrading to offer enhanced wireless capabilities for devices. WiFi as well will keep providing version updates for devices. Hence, newer mini projectors will offer higher connectivity capabilities.
D. Miniaturization and Improved Portability
While portable projectors are portable, they are expected to become more compact and portable to improve ease of movement. Innovations will center on finding a way to shrink their sizes without compromising quality.
XGIMI Mini Portable Projector
Take the big screen with you wherever you go, thanks to XGIMI portable projectors that deliver exceptional image quality and portability in one sleek package.
Hollywood-Standard Visuals: With 400 ISO lumens, integrated D65 color temperature standard adopted by Hollywood, and a 90% DCI-P3 color gamut, all colors are restored in brilliant, lifelike detail.
Seamless Setup, Smart Projecting in a Snap: Our new ISA 2.0 technology ensures you never miss a moment of your favorite movies, TV shows, or games.
8W Speakers with Dolby Audio: MoGo 2 Pro offers a deeply immersive and cinematic audio experience thanks to its built-in dual 8W speakers with Dolby Audio.
Smooth Android TV 11.0 and 3D Movies at Home: Decodes 4K video seamlessly and supports 3D content. Moreover, the upgraded Android TV 11.0 provides the ultimate user-friendly viewing experience.
Movies on the Go: Easily connect MoGo 2 Pro to your power bank, allowing you to move it to different rooms or take it on your next outdoor adventure.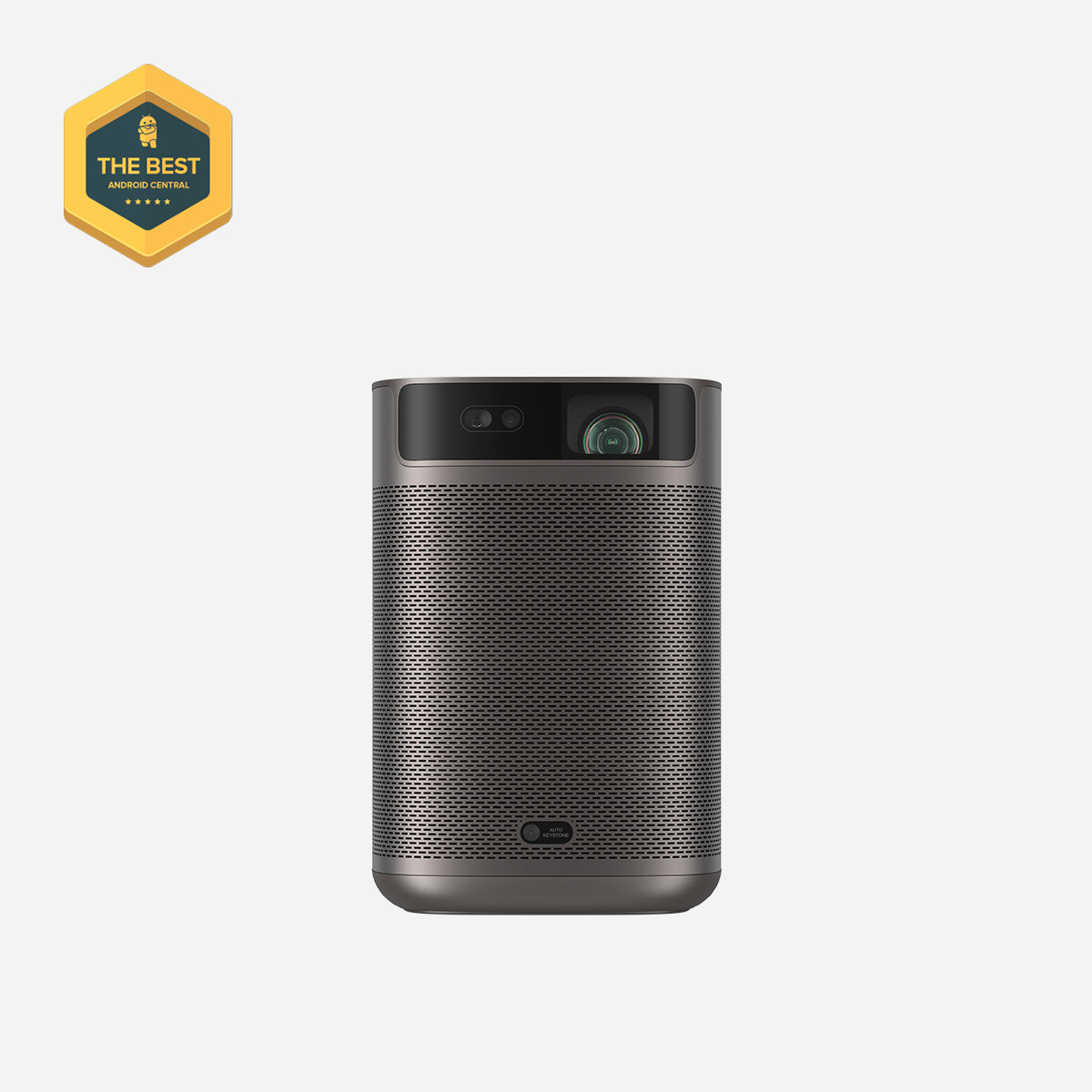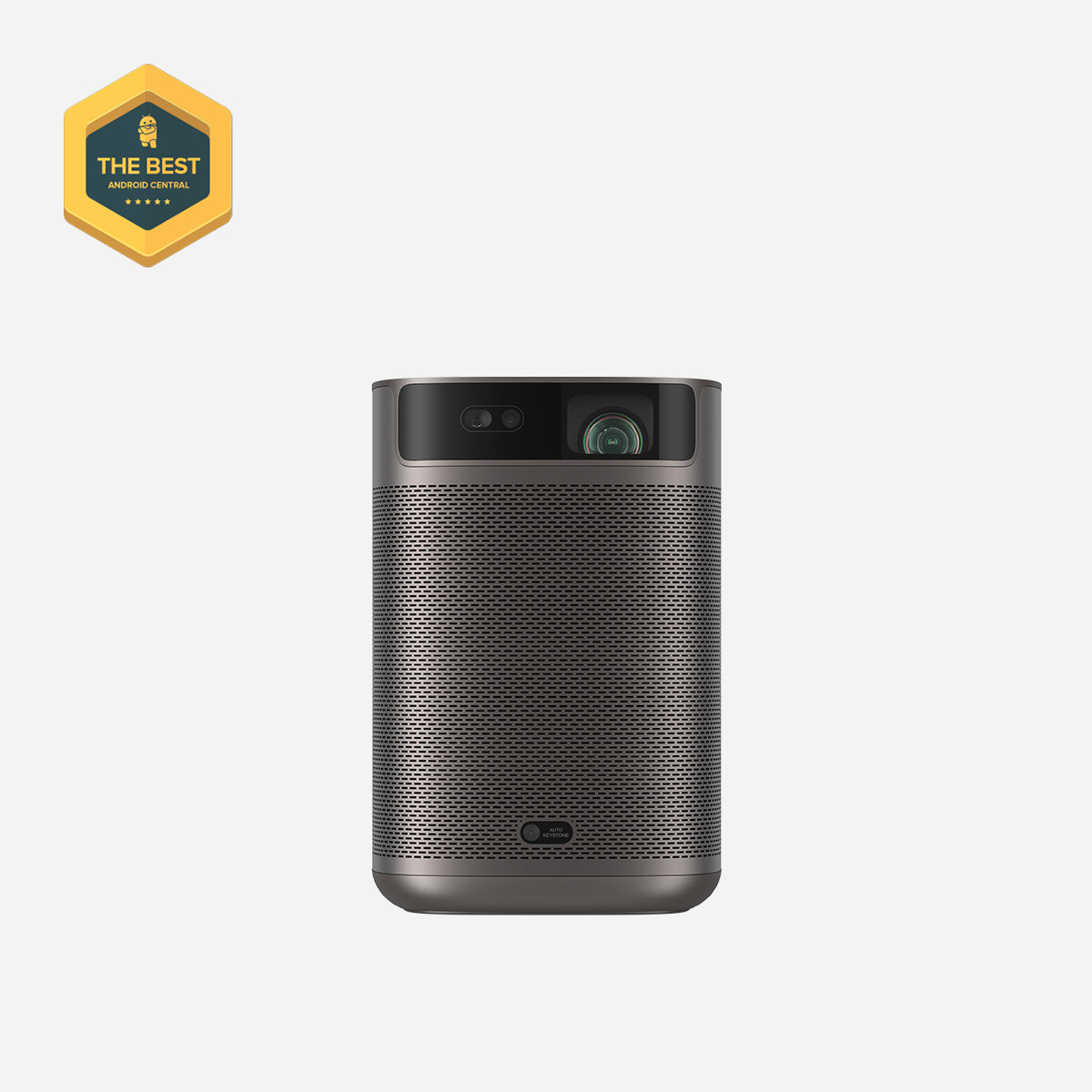 Cinematic Visuals for Only $399: MoGo 2's 400 ISO lumens, integrated D65 color temperature standard, and 90% DCI-P3 color gamut offer a cinematic big-screen experience with bright, colorful images.
Plug and Play: Let MoGo 2 do the work for you. With our industry-leading ISA 1.0 technology, enjoy the easiest projector setup experience.
Movies on the Go: MoGo 2 connects to your power bank and is easy to move to different rooms or during your outdoor adventures.
8W Speakers with Dolby Audio: MoGo 2's built-in dual 8W speakers with Dolby Audio provide impressive sound, helping you immerse in your favorite movies, music, and more!
Android TV 11.0, Thrilling 3D Movies at Home: MoGo 2 decodes 4K video smoothly and supports 3D content. With the upgraded Android TV 11.0, you get the ultimate user-friendly experience.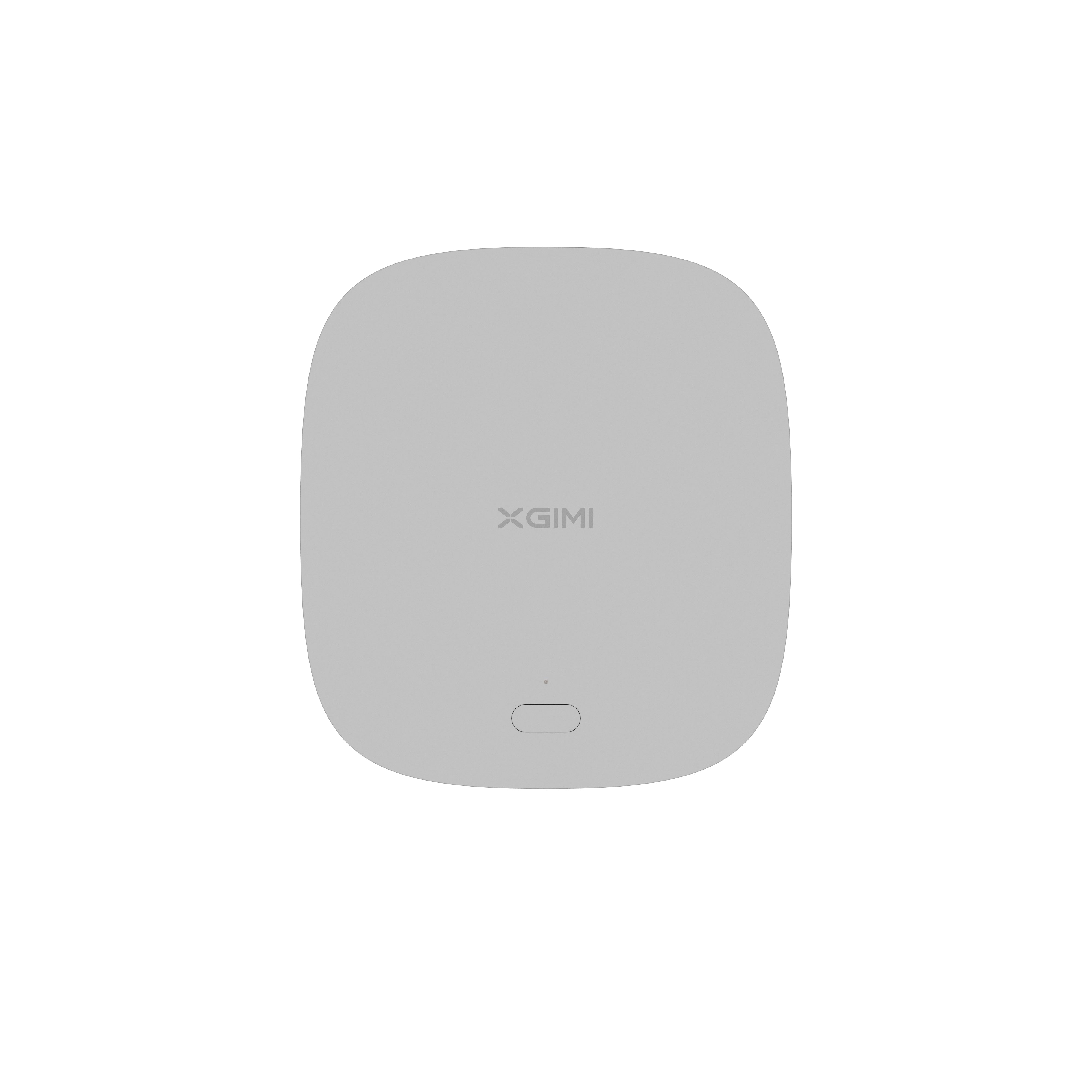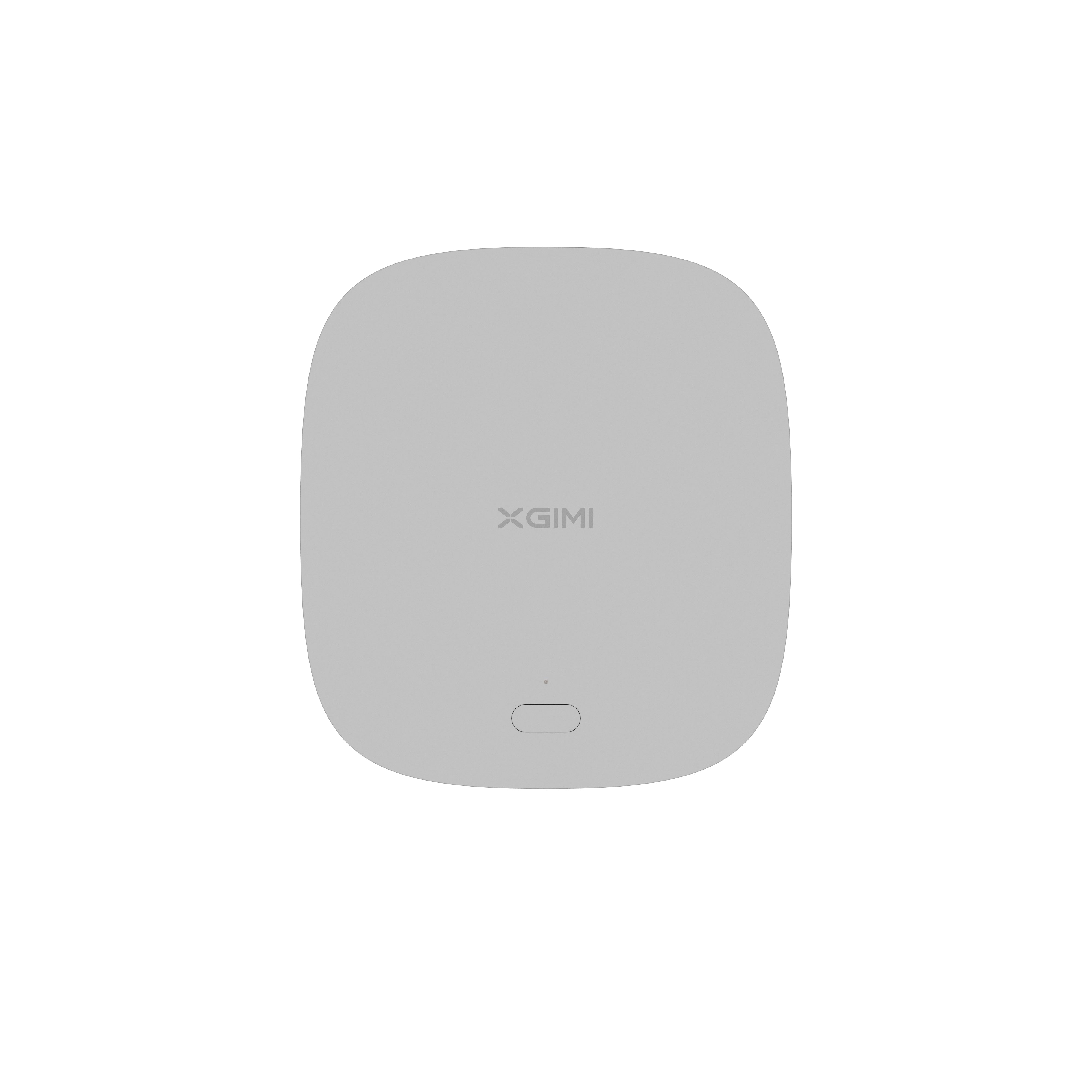 Conclusion
Mini portable projectors are small-sized and lightweight, making them great for personal and professional use. They are also very convenient because they don't require much for set-up and are versatile, as you can use them anywhere and in many settings. Mini projectors are also cost-effective and energy efficient.
Mini portable projectors are a helpful addition and valuable technology for projector users. They help bridge the consumer gap by providing an option for budget-tight users or those who need a small device. If you want a projector smaller than the usual large projectors, opt for a mini projector and enjoy quality displays anytime and anywhere.
Get $10 off Your Next Purchase
Join the XGIMI Community Today!