Choosing a Portable Projector—
XGIMI Halo+ vs. XGIMI MoGo Pro+
By XGIMI Tech - 2022-03
Introduction
Using a smart portable projector comes with its perks. They are handy and easy to move around, and they spice up outdoor activities— a piece of technology that can make an outdoor experience like camping even more exciting. With portable projectors, movies and digital content can find their way to the office, schools, and camping trips. A typical night hangout with grilled chicken and wine in the backyard is made even more interesting when it becomes a movie night with a great portable projector supplying the entertainment.
An excellent portable projector is usually feature-rich, laden with several capabilities that help them execute cinema-standard deliveries in the display, sound, and ease of setup. As they are preferably used in settings without primary power sources like camping movie nights, great portable projectors come with powerful built-in batteries that offer hours of playtime. In presentations in school or at the office, easy setup projectors are preferable as they can start projecting at full power in no time at all due to features like auto keystone correction, auto focus, etc.
Matching cinema-standard sound will take a lot, but some mini projectors can deliver excellent and immersive sound quality, plus a bright display that contributes to an overall pleasant viewing experience. Full HD resolution is another essential feature that some mini projectors offer for crystal-clear entertainment.
XGIMI Halo+ and MoGo Pro+ are two mini projector models that can deliver an excellent cinematic or professional output in various settings. This article will explore the features of the ideal portable projector and a comparison between Halo+ and MoGo Pro+.
Choosing The Right Portable Projector
Choosing a sophisticated product that has powerful features is important. For an excellent outdoor viewing experience, the projector should come with the following features:
Built-in Battery

: A built-in battery projector is ideal for outdoor settings like movie nights in the backyard or camping. While a built-in battery ensures that users can set up anywhere, emphasis should be placed on the strength of the battery. Built-in battery projectors can offer 2 to 4 hours of playtime, sufficient for a typical movie.

Small Size and Weight

: A good portable projector generally weighs less than regular home projectors and has a small, compact size. Their lightweight and compact body make it easier for users to carry it everywhere and fit it into backpacks or tote bags with little effort.

1080p Full HD Resolution

: A display with a resolution of at least 1080p (FHD) is sufficient for an excellent viewing experience. True Full HD resolution ensures well-detailed colors and an immersive display, which are unlikely with lesser resolutions. Some portable projectors can also support 4K resolution, which is an upgrade on 1080p. With 4K, images and colors are brighter, more colorful, well detailed, and enjoyable to watch.

Brightness

: Great resolution with low brightness will make the projected image lose its effect on the viewers. The brightness of 300–900 ANSI lumens combines well with Full HD resolution to deliver a rich, cinematic experience and should ideally be the target range for brightness.

Built-in Entertainment

: Camping projectors are mobile entertainment hubs that bring abundant content to users in their pockets or backpacks. Although smart portable projectors run on Android TV, giving users can access to thousands of apps, the feature, along with the Chromecast built-in option, needs WiFi availability. For users to enjoy their favorite movies in offline mode, camping projectors come with internal storage and multiple connectivity ports like USB (for flash drives and hard drives) and HDMI for laptops, etc.

Large Display

: Sometimes, the audience could be a handful of people— a family of five. At other times, friendly campers could join a little family's movie night. In some scenarios, a small-sized projection (40 inches) is sufficient. At other times, one might need an image as large as 150 inches. Therefore, a portable projector that can project a display between 40–200 inches is ideal. Projector screens are needed for outdoor projector use. Other makeshift screens like curtains and white walls can also be used if available.

Excellent Sound

: In outdoor settings like movie nights in backyards, sound can easily be lost on the viewers. For an ideal cinematic experience, excellent sound quality— reverberating, HiFi sound— in portable projectors is key.
Built-in Battery
Halo+ and MoGo Pro+ are both portable projectors equipped with built-in batteries. Halo+ comes with a 59Wh battery that delivers at least 2 hours of playtime, while MoGo Pro+ has a 12400mAh battery that provides up to 2-4 hours of playtime. The built-in battery comes in handy when used in places without available power sources like camping sites or movies in the backyard.
Size and Weight
Halo+ has a compact body and weighs 1.6kg (3.53 pounds). Halo+ also measures 4.4 × 5.7 × 6.7 inches. On its part, MoGo Pro+ has a size similar to that of a water bottle, measuring 6.9 × 6.9 × 10.2 inches and weighing an estimated 0.9kg (2 pounds). Both products are small, compact, and lightweight, making them fit easily into backpacks while taking up little space.
Resolution
Both XGIMI Halo+ and MoGo Pro+ are 1080p projectors, as their native resolution capabilities support video formats of 1080p (true Full HD). Also, Halo+ can support video formats of 4K resolution.
Halo+ and MoGo Pro+ deliver their projections in true Full HD resolution, producing well-detailed images and a bright, clear display perfect for camping movie nights.
Brightness
Halo+ comes with a brightness of 700 ISO Lumens, while MoGo Pro+ can produce a brightness of up to 300 ANSI lumens. Halo+ and MoGo Pro+ can deliver bright projections and are suitable for outdoor nighttime cinema setups. Also, Halo+ with its brightness of 700 ISO Lumens can be used during the day for home use.
Built-in Entertainment
For built-in entertainment, Halo+ runs on Android TV™, while MoGo Pro+ runs on Android TV™. Android TV delivers over 5,000 native apps for entertainment like Disney+, Hulu, and HBO Max. During home theater nights in the backyard, users can easily stream their favorite movies from streaming apps on Android.
Also, Halo+ and MoGo Pro+ come with a Chromecast built-in for users to mirror the screens of their devices and cast content directly from their Android or iOS devices to the projector. Users can only use the Chromecast built-in and Android TV features with WiFi, making them limited to settings where WiFi is available. Gladly, Halo+ and MoGo Pro+ come with internal storage where users can download and save their favorite content for offline viewing. USB and HDMI ports are also available for content saved on laptops, flash drives, or hard drives.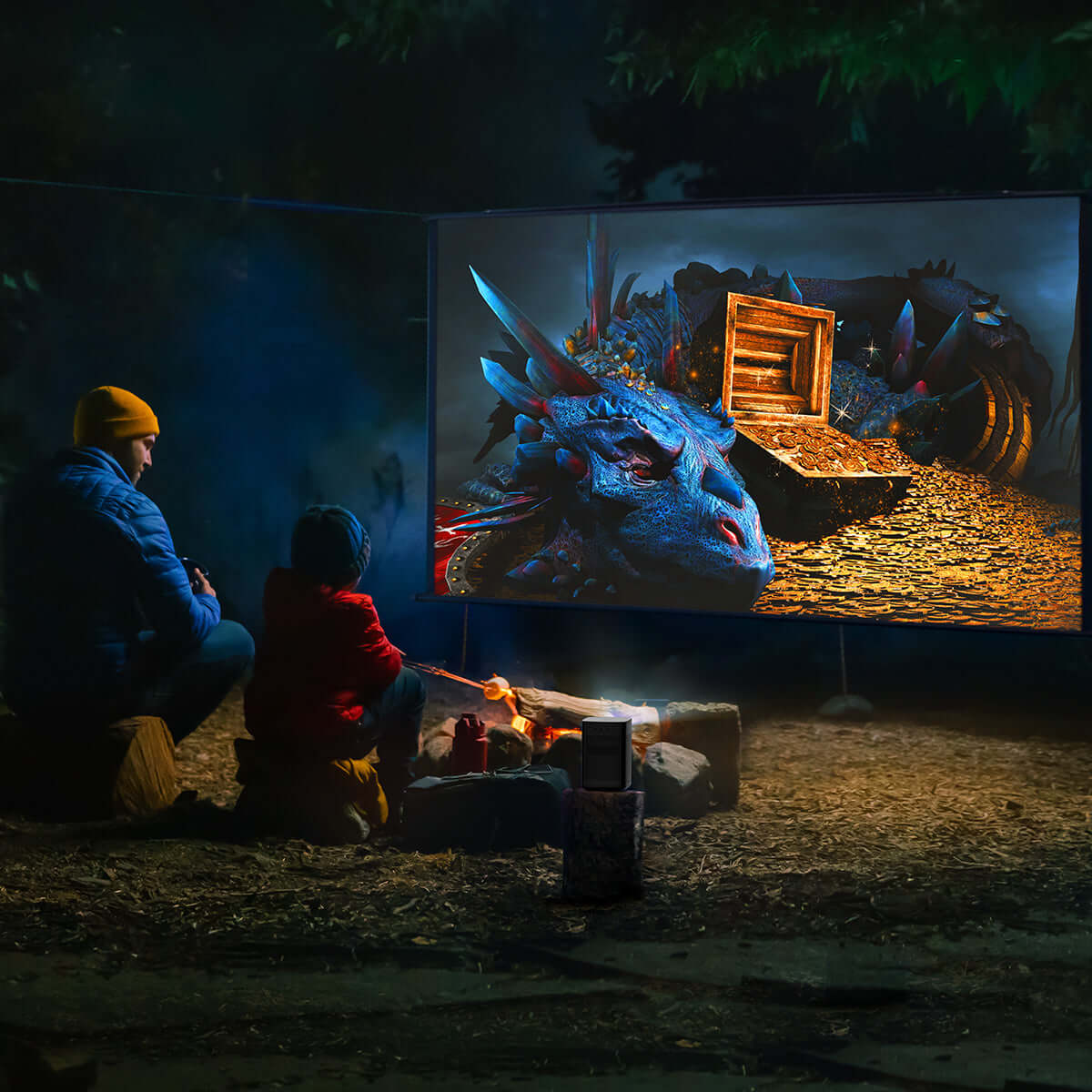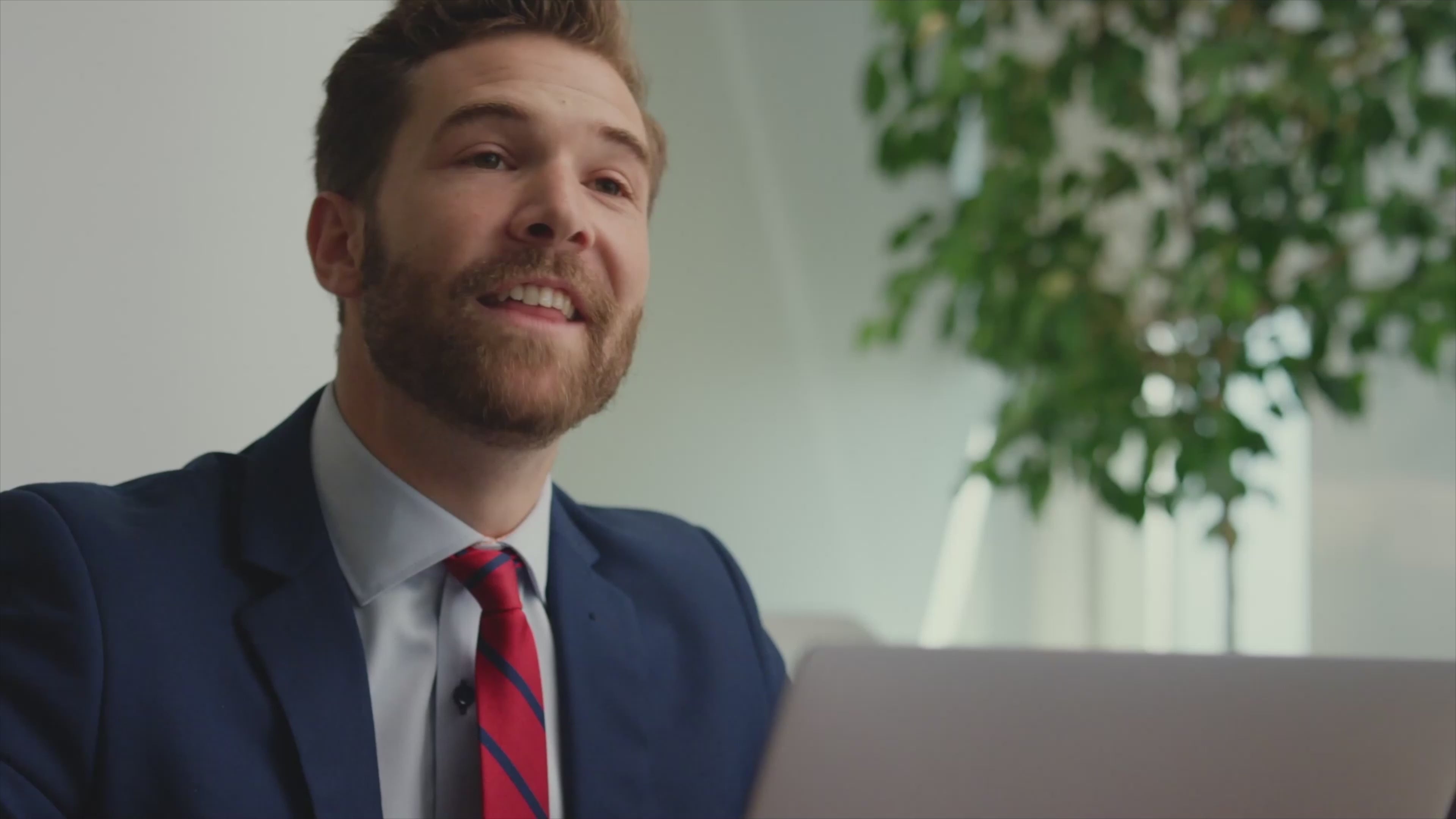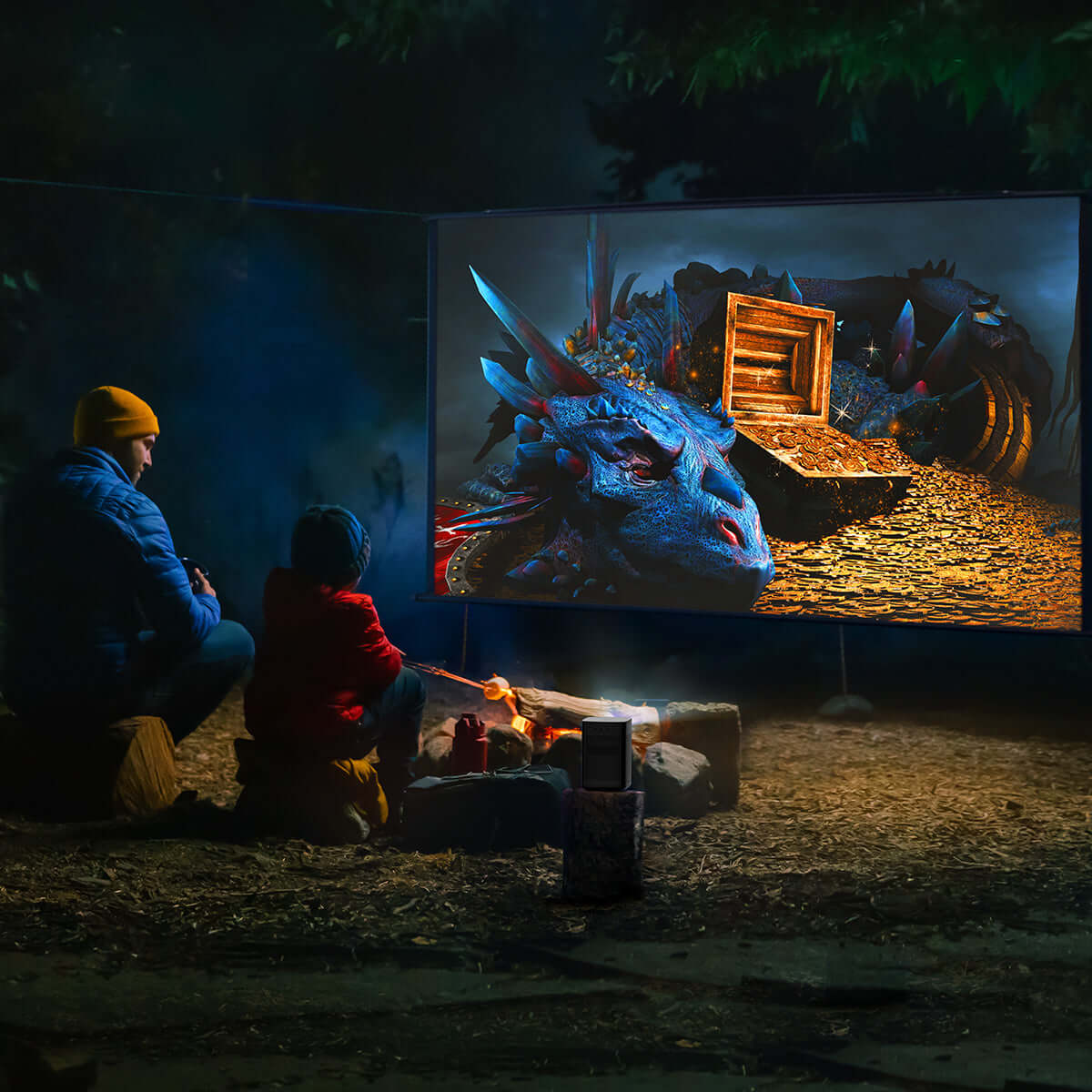 Large Screen
Watching movies or playing games on large screens can be interesting, and XGIMI portable projectors provide widescreen displays without sacrificing quality. Halo+ can deliver a display size of 40–200 inches, although the ideal screen size ranges from 80 to 200 inches. With MoGo Pro+, users can get a screen size between 40–200 inches, but 60–120 inches is the ideal screen size range, while a 100" screen is the best option. With a 100" display, image quality is not sacrificed for screen size, and a healthy balance is maintained between the two parameters.
With excellent image quality on large screens, users can enjoy immersive displays, see the details better, and generally enjoy movies and football games. Ideally, using an outdoor projector would require a projector screen. White screens are most common, and floor-mounted options are also great.
Sound
Sound from Harman Kardon is unrivaled, and both Halo+ and MoGo Pro+ come with dual Harman Kardon speakers that provide theater-quality sound— immersive, clear, and reverberating sound. Halo+ has dual 5W speakers, while MoGo Pro+ features dual 3W speakers. Both projectors also come with ports that support connections to external speakers.
Easy Setup
Halo+ comes with XGIMI's advanced Intelligent Screen Adaptation technology that delivers a hassle-free setup within seconds with autofocus, intelligent screen alignment, obstacle avoidance, and auto keystone correction. The intelligent obstacle avoidance feature smartly resizes the display on the screen or wall such that no objects are in the projection line.
Halo+ comes with auto keystone correction that rights the display up to ±40° vertically and horizontally and auto focus to ensure a crisp image within seconds. Additionally, the intelligent screen alignment feature aligns the projection to the screen size automatically. On its part, MoGo Pro+ simplifies setup with auto focus and auto keystone correction, which delivers a rightly-aligned projected image, correcting the angles up to ±40° vertically and horizontally.
Image Enhancement
Halo+ has image enhancement features that ensure viewers are treated to an excellent viewing experience in outdoor settings. Halo+ has the integrated 60Hz motion compensation technology, MEMC, that delivers super low image blurs and latency rates. MEMC eliminates image blurs when displaying fast-paced content like action movies and sports.
Halo+ also comes with the XGIMI X-VUE 2.0 Image Engine that boosts clarity and color detail immensely. With the Image Engine, users can enjoy clear and lifelike visuals. Also, Halo+ is equipped with HDR10 that delivers brilliant color, with a high contrast ratio and extensive color depth frame-by-frame for realistically defined whites and blacks.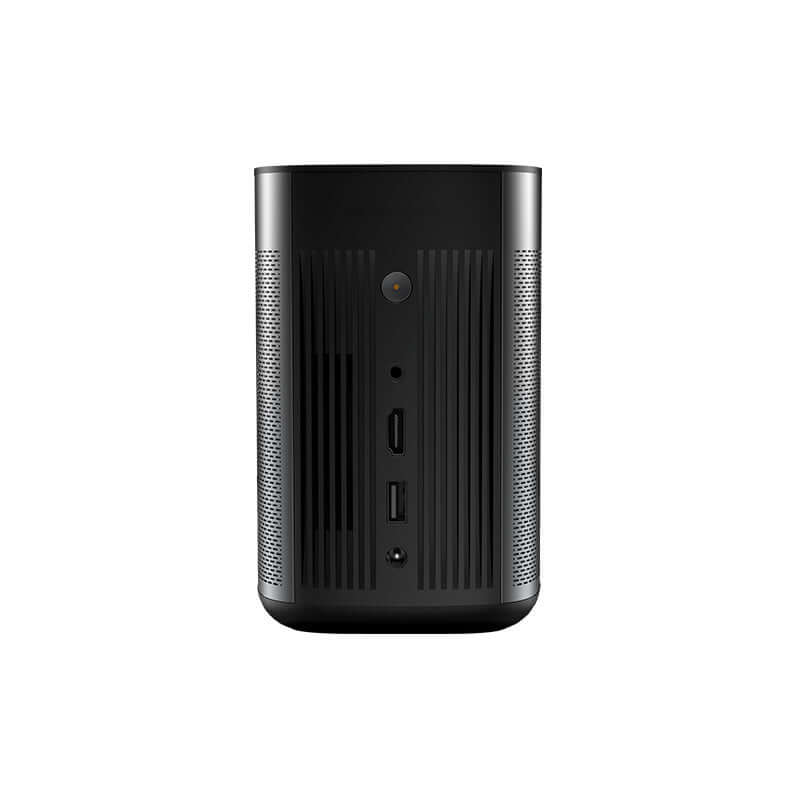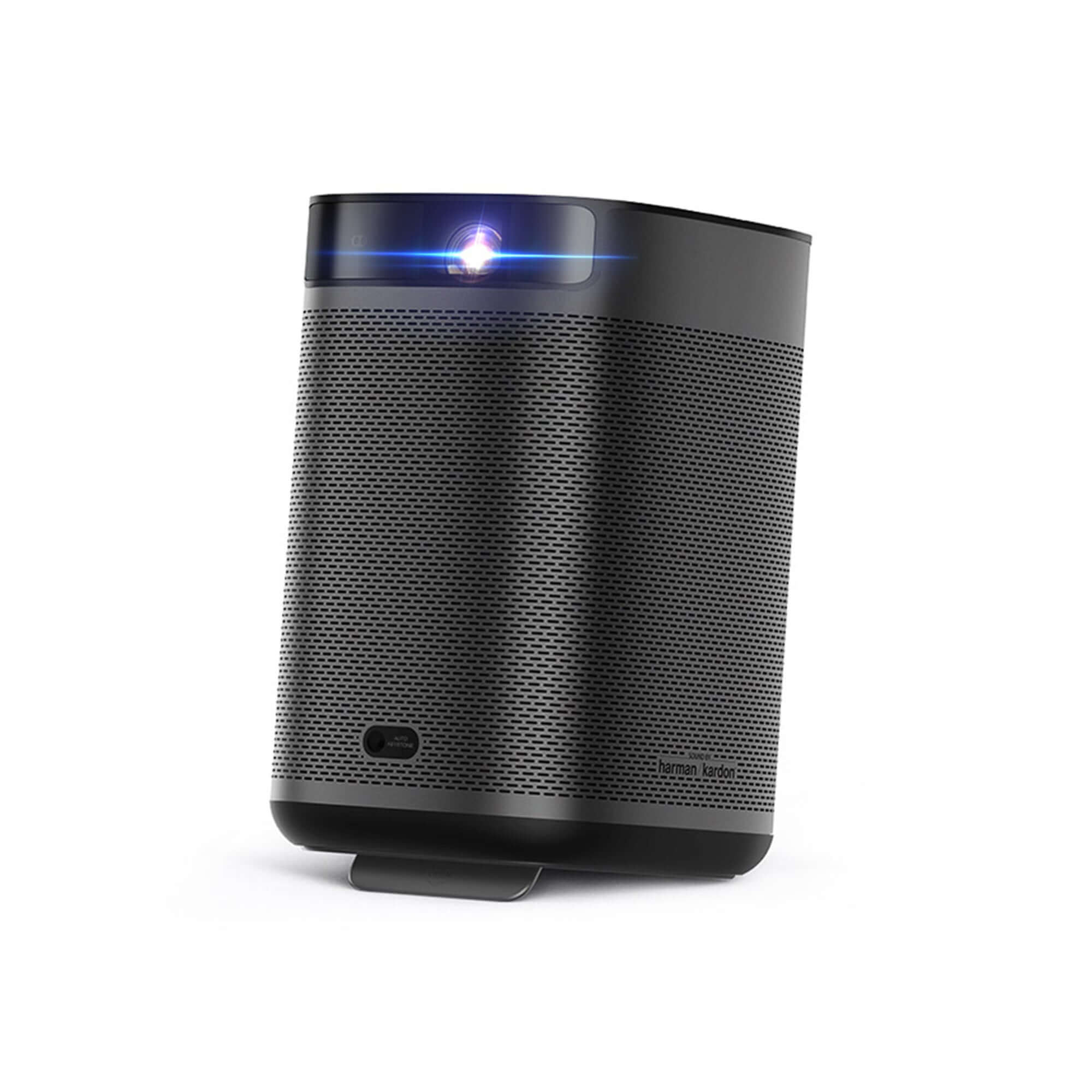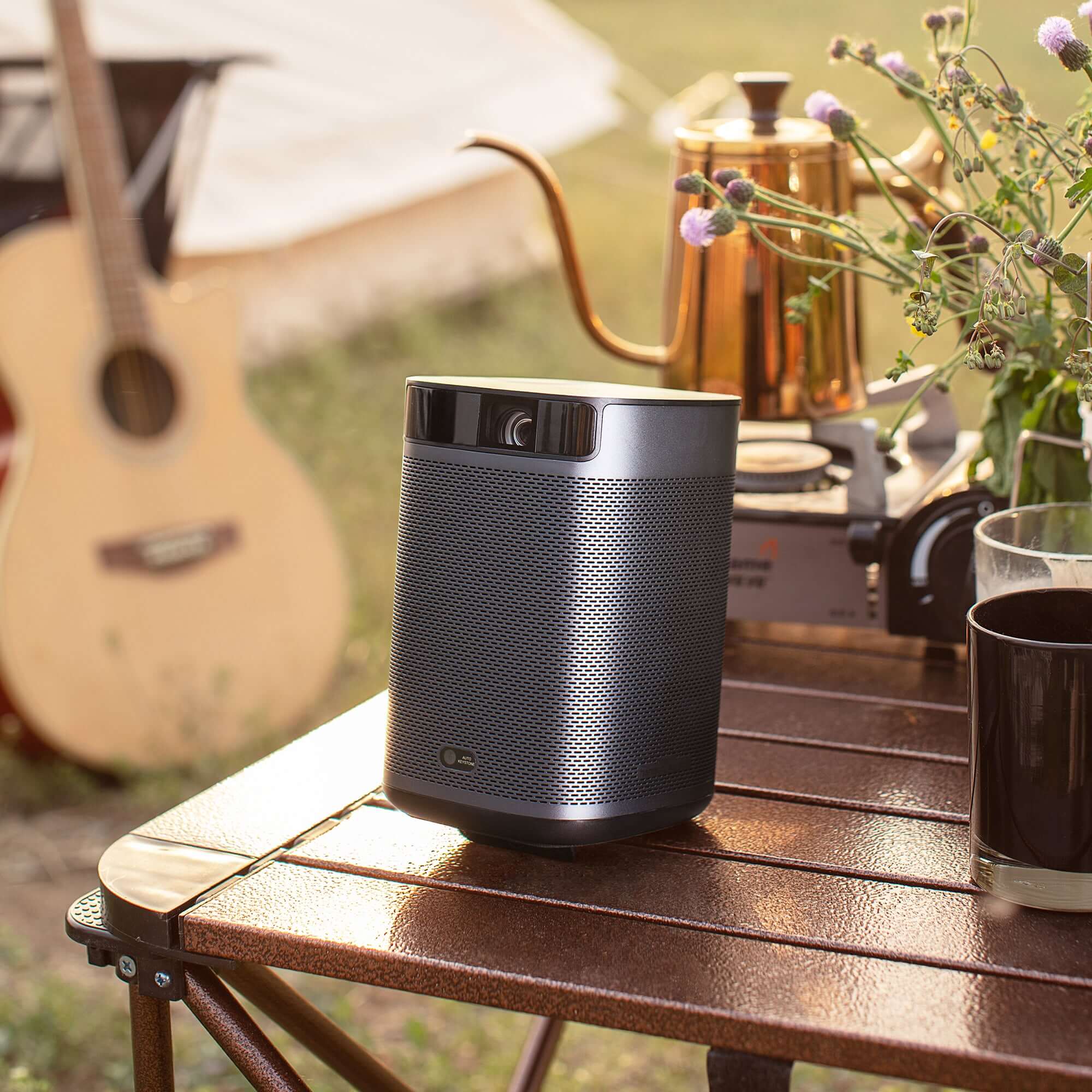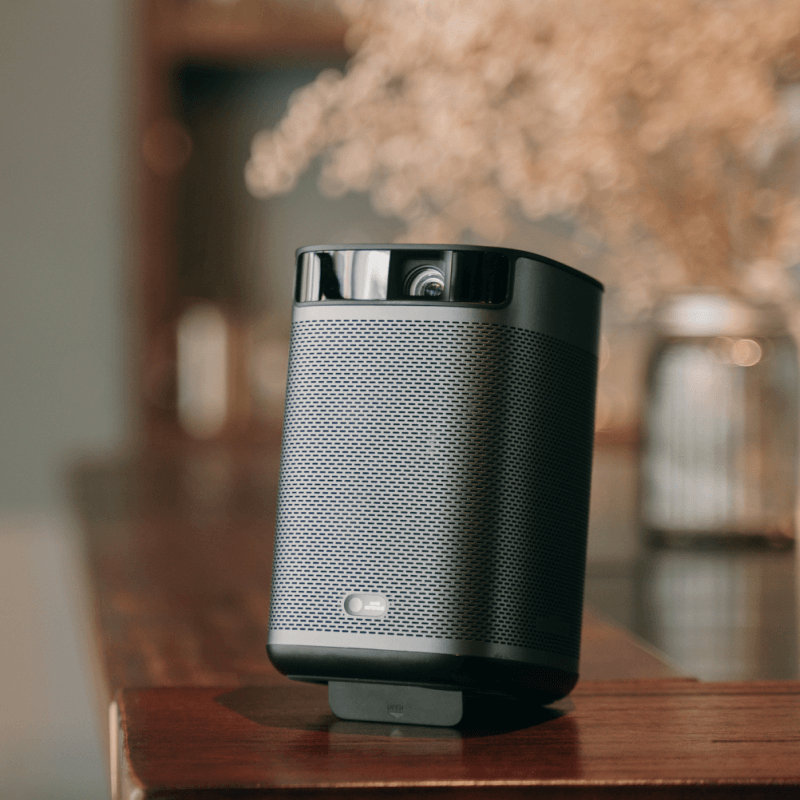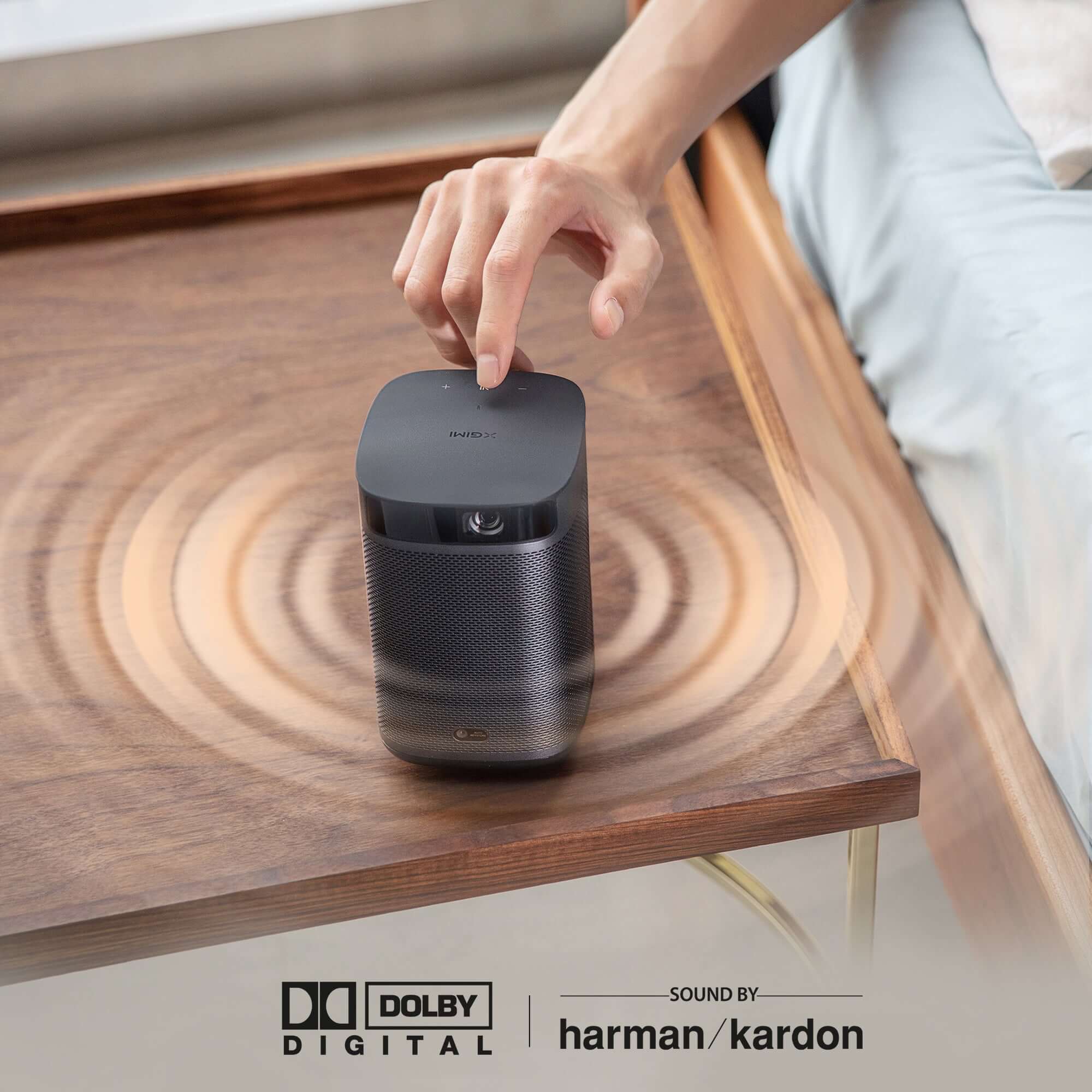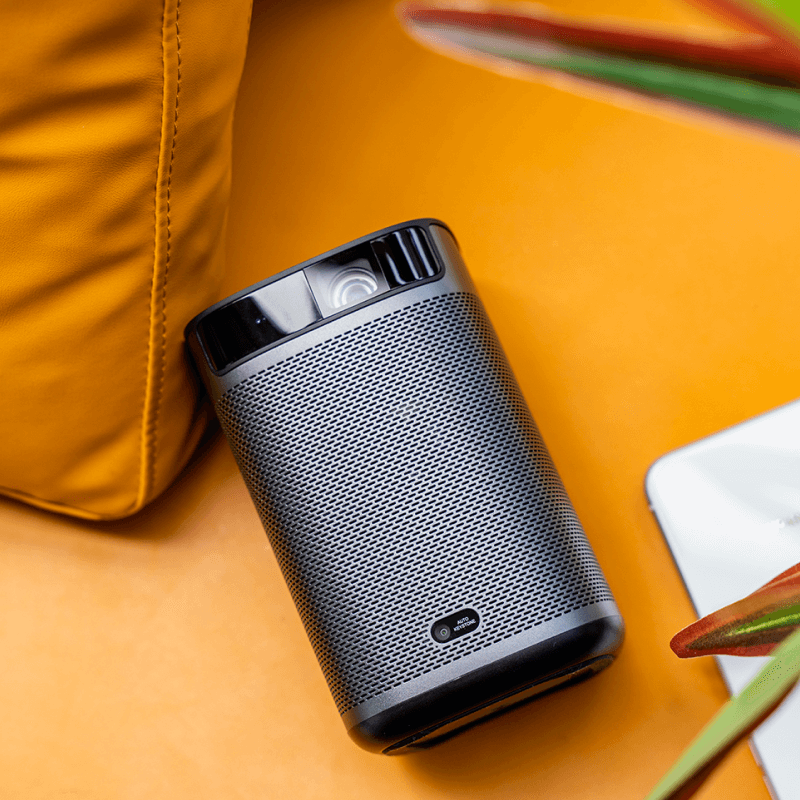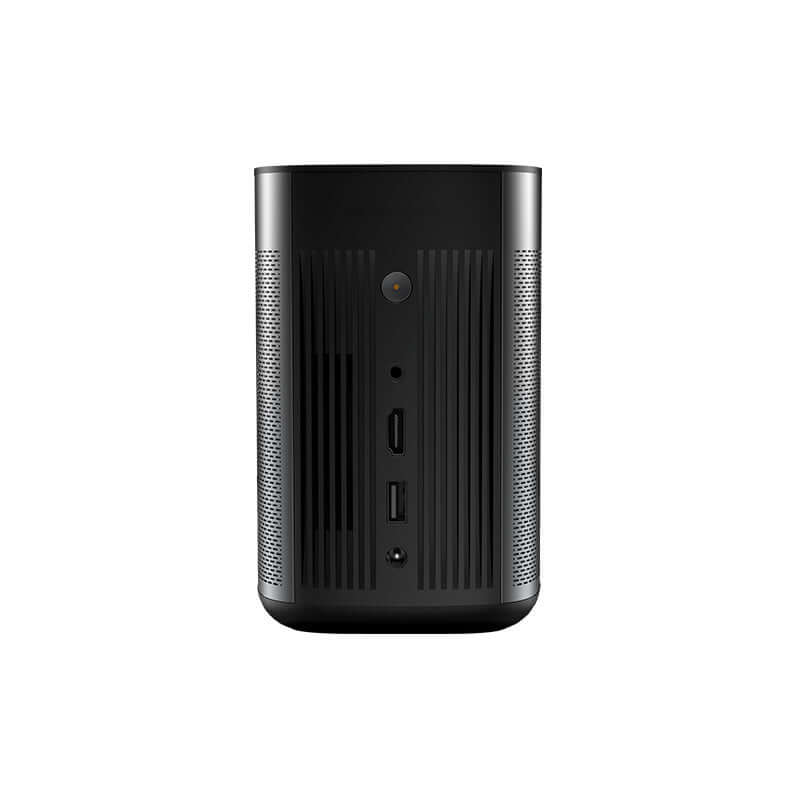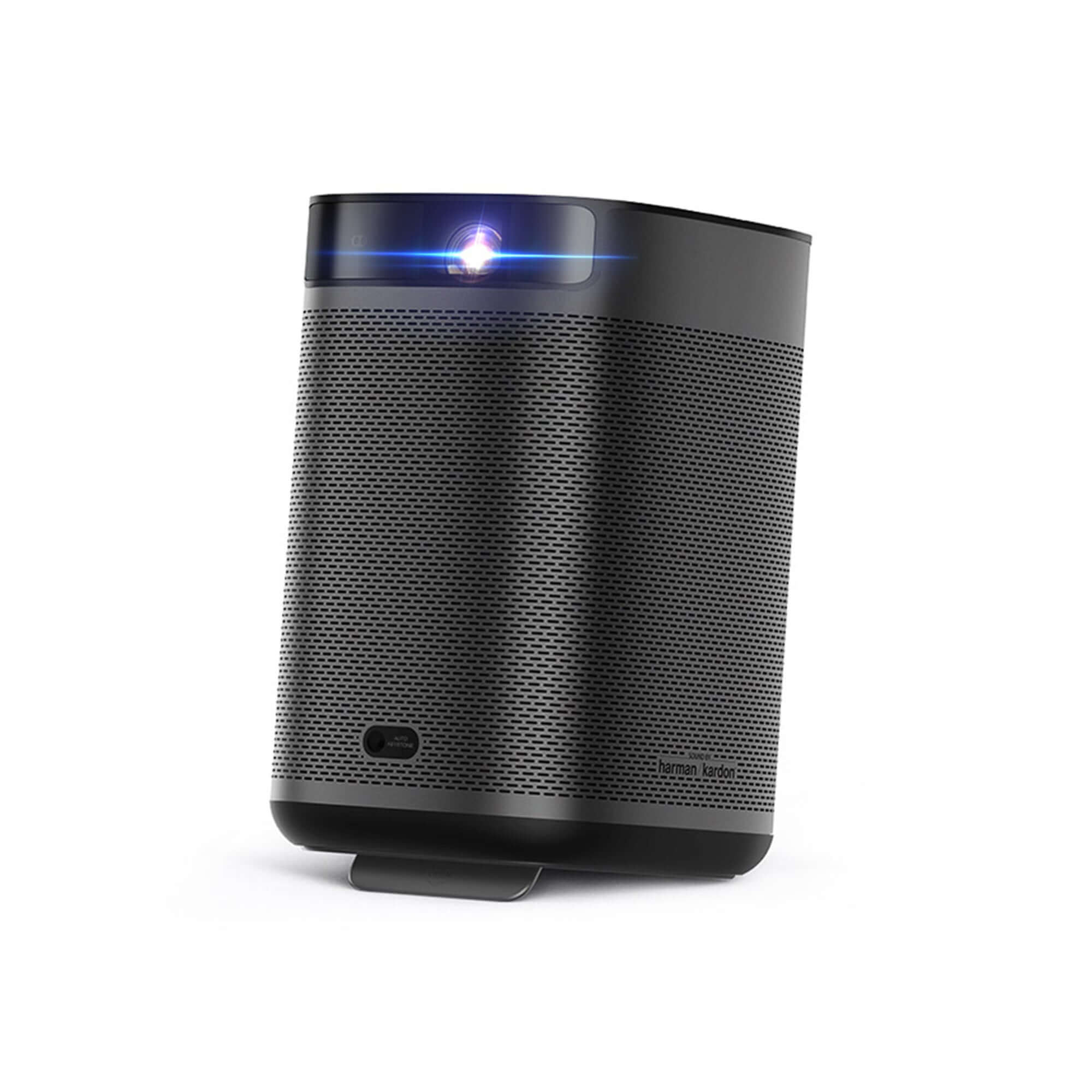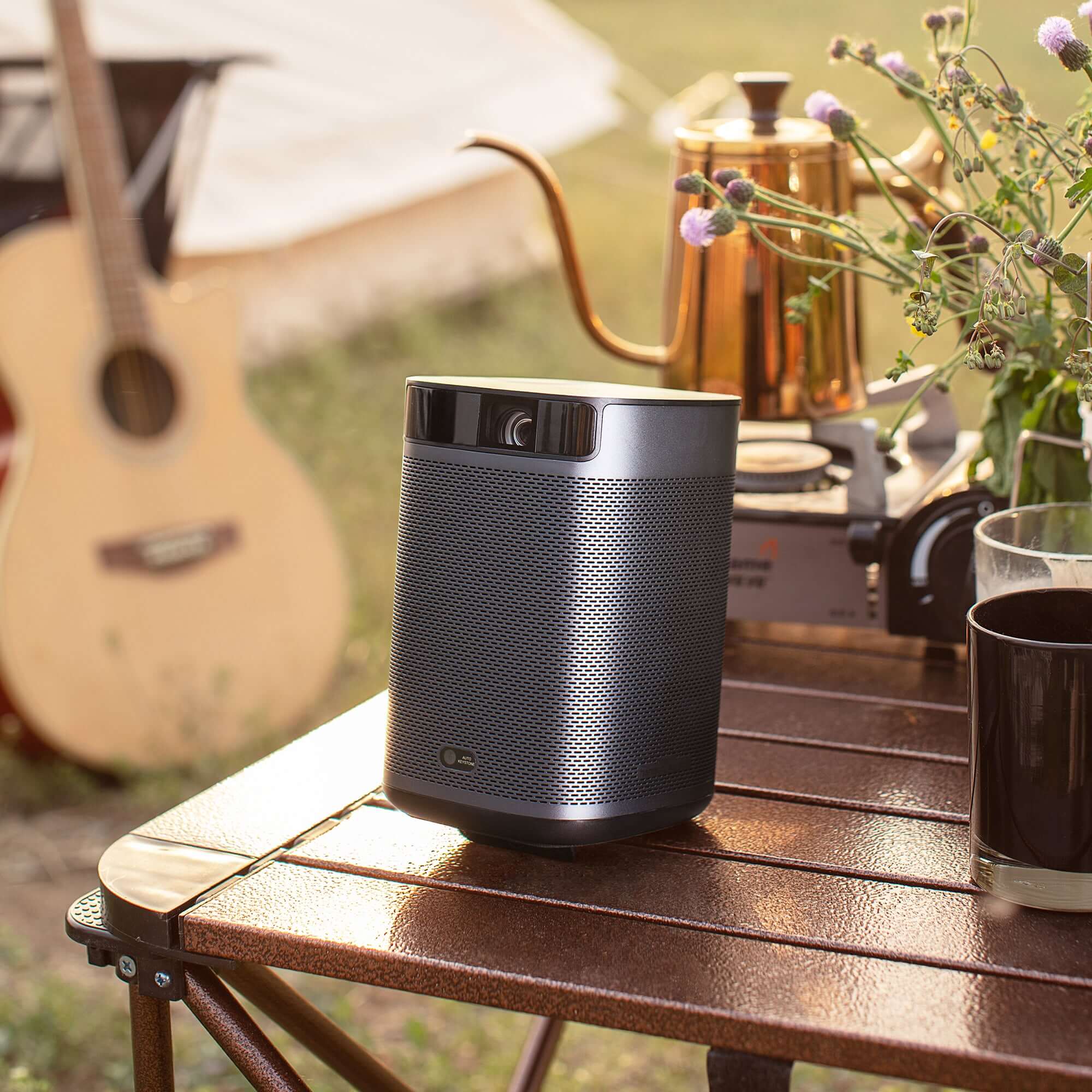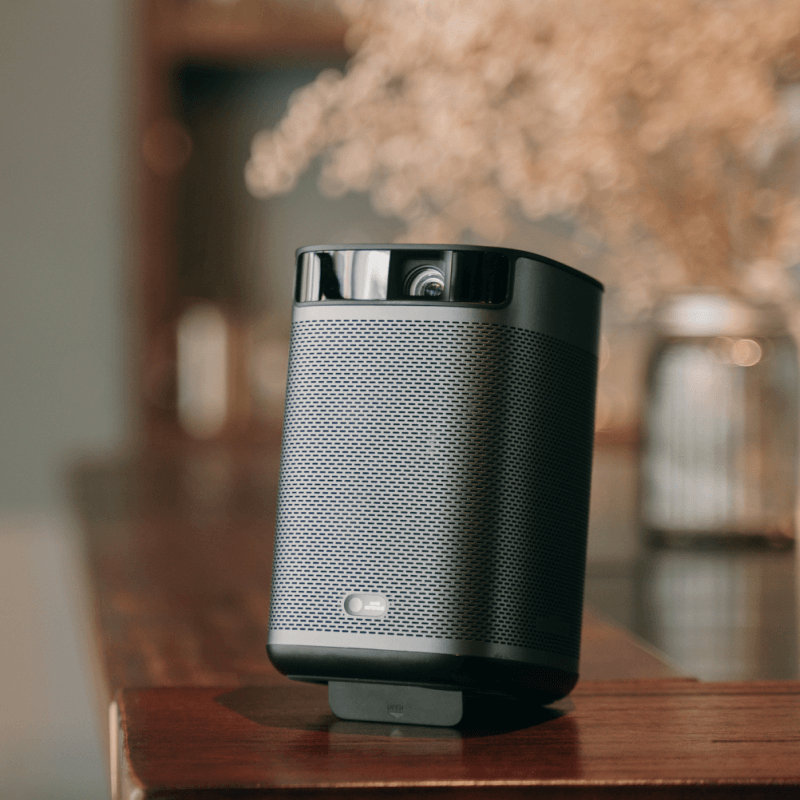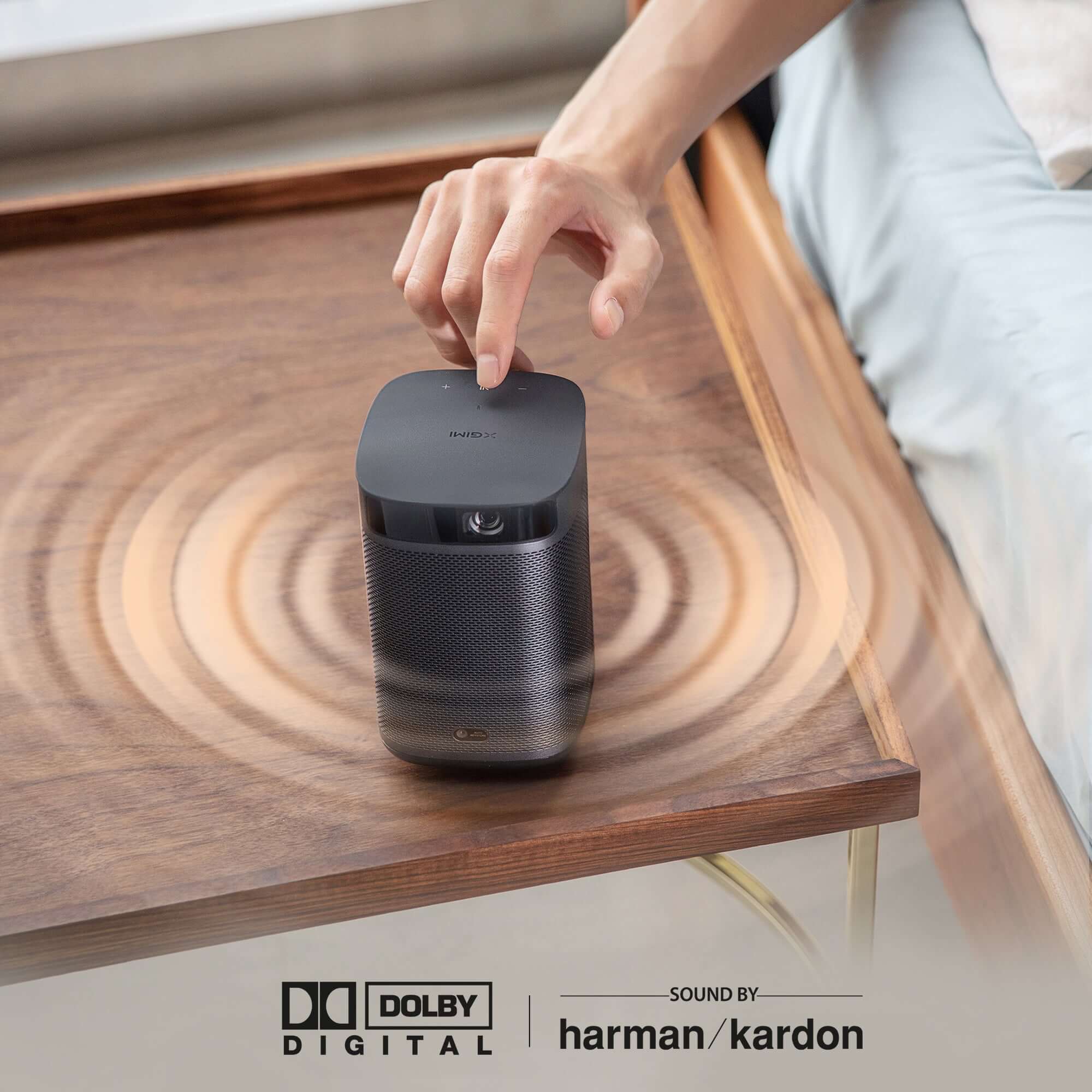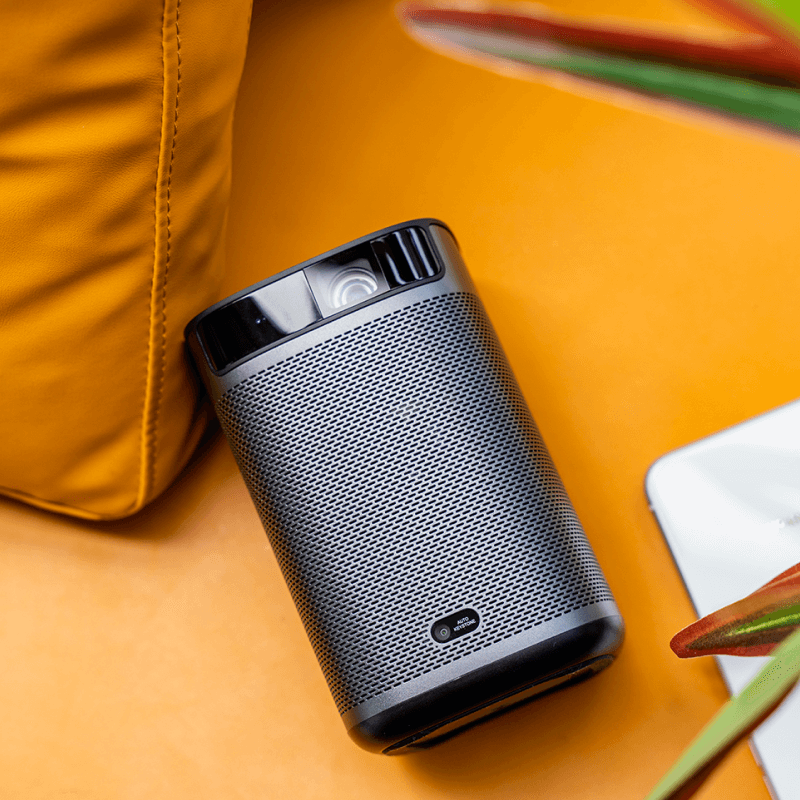 Conclusion
Movie nights in the backyard or camping trips are special and can be even more satisfying with excellent portable projectors providing the entertainment. With powerful features that simplify setup, deliver excellent image and sound quality, built-in batteries for power, and a pocketful of entertainment in the form of Android TV, smart mini projectors can deliver a luxurious cinematic experience in outdoor areas.
XGIMI's Halo+ and MoGo Pro+ are excellent camping projectors suited to the outdoors and mobile use due to their portability. They have a compact build and weigh between 2–3.5 pounds. With sound from Harman Kardon, advanced image enhancement features like MEMC (for Halo+), 1080p resolution, and a built-in battery that can deliver over 2 hours of playtime, Halo+ and MoGo Pro+ are great choices for anyone looking to buy an easy setup outdoor projector. When shopping for a portable projector, readers are advised to buy products that suit their unique needs.
Enormous Fun Begins Here
Our new ISA 2.0 technology ensures you never miss a moment of your favorite movies, TV shows, or games.
Fun-Sized, Bright & Bold
Industry-Leading Environment Adaption
Get $10 off Your Next Purchase
Join the XGIMI Community Today!